11 juin 2013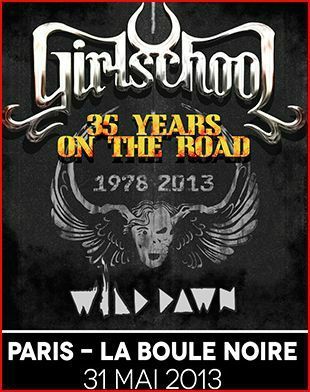 Live Photos GIRLSCHOOL / WILD DAWN album: here / ici :o)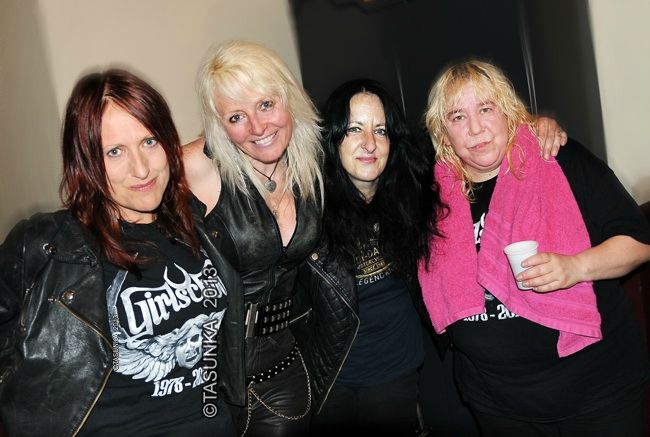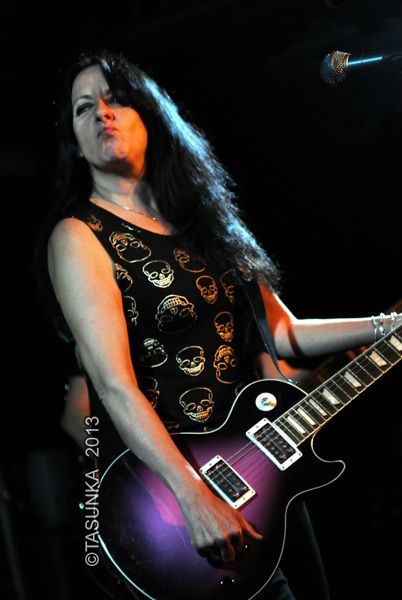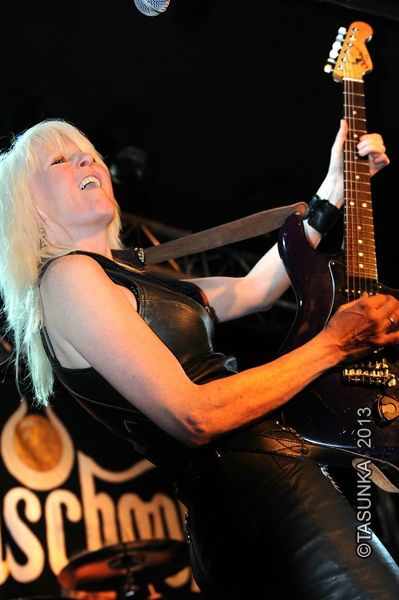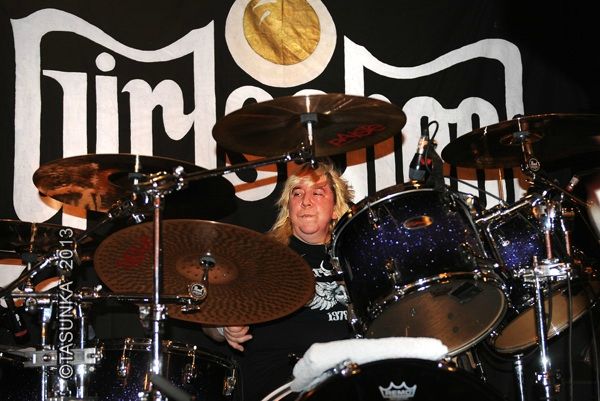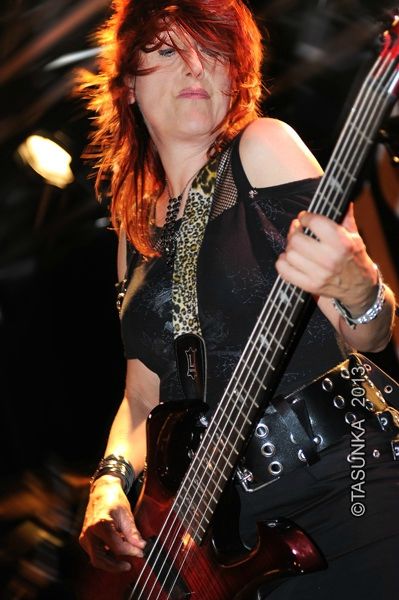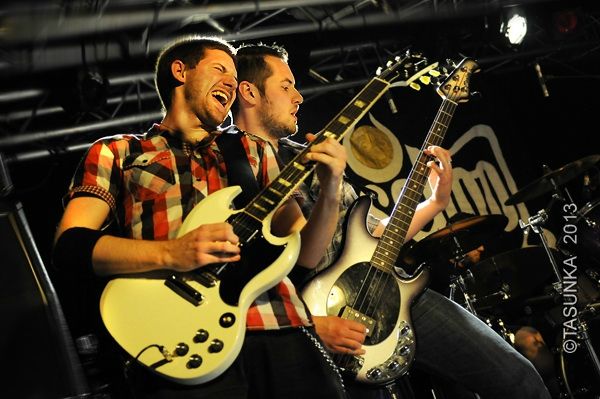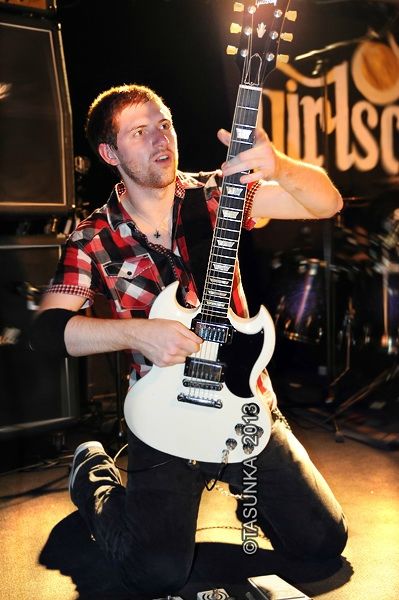 23 mai 2013
ANVIL « Hope In Hell »
(SPV / STeamhammer)

Out on 27 May 2013 in Europe
A new podcast teaser/interview from Lips and Robb can be seen here
Le titre de l'album étant celui du morceau d'ouverture, on retrouve, de suite, avec « Hope In Hell », cette patte caractéristique que possède le Hard Rock d'ANVIL, c'est-à-dire un Hard fidèle à leurs racines et débuts dans les 80s, roots donc avec des accroches et des compostions directes, pouvant passer du rythme furieux au plus lent et avec une plutôt bonne force de frappe dans les deux cas. Tel un train qui prend son temps pour s'élancer, c'est donc sur un rythme lent que s'ouvre « Hope In Hell », track réussi et qui n'est pas sans rappeler « New Orleans Voodoo » tiré du très bon « Juggernaut Of Justice » ( 2011_ Chronique ci-dessous) puis, le tempo s'envole comme un train lancé à pleine allure sur des titres dynamiques et prenants tels que : « The Fight Is never Won », « Pay The Toll » ou le génialement Rock pure souche « Bad Ass Rock'n Roll » en clin d'œil plein de respect à AC/ DC , MOTÔRHEAD, notamment ou encore le final sur un déchainé « Shut The Fuck Up » qui rappelle un endiablé « Fukeneh ! » figurant sur le précédent album : oui, toujours « Juggernaut Of Justice » :)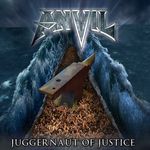 "Juggernaut Of Justice" (2011) : French Review / Chronique
Au long de « Hope In Hell », Steve « Lips » Kudlow assure des vocaux ok, mais surtout des riffs et soli de guitare Rock et chauds comme l'enfer, Robb Reiner, quant à lui, martèle le tempo avec toujours autant d'efficacité et Sal Italiano, le nouvel arrivant à la basse, depuis 1 an, montre qu'il a amplement sa place au sein de ce groupe culte à souhait. Si les deux mentors Steve « Lips » Kudlow et Robb Reiner se sont chargés du travail de composition, le trio fonctionne néanmoins à merveille en tant que tel, rendant ce « Hope In Hell » idéal pour qui veut s'éclater sans prise de tête et passer un bon moment en compagnie des canadiens.
Côté production, on retrouve à nouveau aux manettes, Bob Marlette (Ozzy / Marylin Manson /Black Sabbath, Airbourne, Alice Cooper) pour un son décidément autant coup de poing que sur « Juggernaut Of Justice » et pour le mastering, c'est la patte de Maor Appelbaum (Malmsteen, Sepultura) qui a laissé son empreinte et ce, pour le meilleur.
Toujours honnetes et fidèles à eux-mêmes, ANVIL se montrent, une fois de plus, à la hauteur avec ce « Hope In Hell », certes un peu en dessous de « Juggernaut Of Justice » sur certains titres mais tellement accrocheur sur d'autres, que les fans devraient l'aimer et les autres, le découvrir avec plaisir.
Les morceaux fleurant bon le live, il tarde de s'époumoner dessus en compagnie du groupe lors de l'une de leur future prestation : Rock'(A)n(vil) Roooooll !!! :)

Tasunka

LINE-UP ANVIL:
Steve "Lips" Kudlow: G / V
Robb Reiner: D
Sal Italiano: B
Tracklisting "Hope In Hell":
Limited Edition Digipak:
01. Hope In Hell
02. Eat Your Words
03. Through With You
04. The Fight Is Never Won
05. Pay The Toll
06. Flying
07. Call Of Duty
08. Badass Rock n Roll
09. Time Shows No Mercy
10. Mankind Machine
11. Shut The Fuck Up
12. Hard Wired (Bonus)
13. Fire at Will (Bonus)
---
Jewel case version:
01. Hope in Hell
02. Eat Your Words
03. Through with You
04. The Fight is Never Won
05. Pay the Toll
06. Flying
07. Call of Duty
08. Badass Rock n Roll
09. Time Shows No Mercy
10. Mankind Machine
11. Shut the Fuck Up
---
Double Gatefold LP, coloured orange vinyl:
==>LP 1
Side 1
01. Hope In Hell
02. Eat Your Words
03. Through With You
Side 2
01. The Fight Is Never Won
02. Pay The Toll
03. Flying

==>LP 2
Side 1
01. Call Of Duty
02. Badass Rock N´Roll
03. Time Shows No Mercy
Side 2
01. Mankind Machine
02. Shut The Fuck Up
03. Hard Wired (bonus track)
04. Fire At Will (bonus track)

European Pre-Sale Teaser:
---
ANVIL TOUR 2013:
Canadian Metal icons ANVIL announce their European 2013 summer tour in support of the brandnew album "Hope In Hell":
27.07. GB-Hafod-Y-Dafal Farm – Steelhouse Festival
28.07. GB-Glasgow - Cathouse
29.07. GB-Manchester - Academy 3
30.07. GB-London - Garage
01.08. D-Cologne - Underground
02.08. D-Wacken - Wacken Open Air
03.08. NL-Haarlem - Patronaat
04.08. B-Lokeren - Lokeren Feesten
06.08. CH-Zurich - Plaza
07.08. D-Lichtenfels - Paunchy Cats
08.08. D-Saarbrücken - Garage
10.08. SE-Gävle - Getaway Rock Festival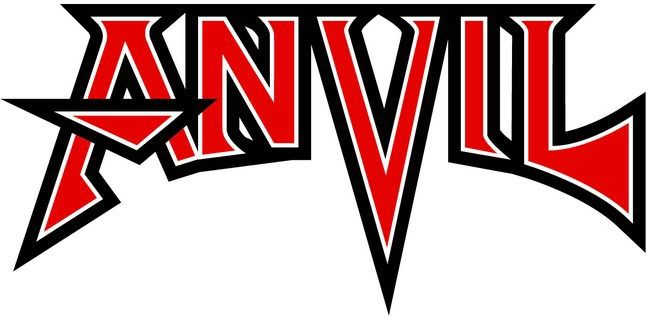 22 mai 2013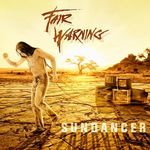 FAIR WARNING « Sundancer »
(SPV / Steamhammer)
Release Dates Europe: 27 May 2013 / Germany: 24 May 2013 / US-Canada: 21 May 2013
Autant de constance et de stabilité dans la qualité musicale au travers de plus de deux décennies, voilà un fait qui mérite à lui seul, de tirer un coup de chapeau au groupe de Rock : FAIR WARNING ! Avec l'arrivée dans les bacs de leur onzième opus, « Sundancer », force est de constater que les allemands ses sont à nouveau fendus de compositions accrocheuses, aux mélodies suaves et dynamiques, aux guitare, basse, batterie et vocaux en harmonie pour apporter cette patte forte en intensité Rock notamment sur un « Hit And Run », ou encore sur les réussis « Natural High », « Pride », « Get Real », l'excellent « Jealous Heart » au Rock typé 70s de belle allure ou qui vous donne envie d'allumer les briquets pour accompagner le groupe dans ses instants calmes, comme sur « Real Love », « Send Me A Dream ».
De tout façon, comptez sur FAIR WARNING, pour vous faire voyager dans diverses atmosphères et le plus beau, c'est qu'on se plait à les vivre toutes.
Si les deux compositeurs principaux du groupe, Ule Ritgen (basse) et Helge Engelke (guitare), ont posé leur signature au long de l'album, il est à noter que, pour la première fois, l'ensemble des membres de FAIR WARNING a aussi apporté sa contribution dans le processus de composition de quelques titres.
Au long de ce nouvel opus, on sent le fun qu'a pris toute la formation, ceci posant la touche finale à un disque efficace en diable pour mettre de bonne humeur et faire passer un moment des plus agréables en leur compagnie, d'autant que la production dûe aux bons soins du groupe lui-même, est impeccablement taillée pour parfaire le tout et conforter cette impression positive.
Respect musical et humain à FAIR WARNING pour ça et pour un "Sundancer" recommandé à l'achat :)
Tasunka

FAIR WARNING Line-Up:
- Tommy Heart : V
- Helge Engelke : G
- Ule Ritgen : B
- CC Behrens ; D
Tracklisting "Sundancer":

01. TROUBLED LOVE
02. KEEP IT IN THE DARK
03. REAL LOVE
04. HIT AND RUN
05. MAN IN THE MIRROR
06. NATURAL HIGH
07. JEALOUS HEART
08. TOUCH MY SOUL
09. SEND ME A DREAM
10. PRIDE
11. GET REAL
12. HOW DOES IT FEEL
13. LIVING ON THE STREETS
14. COOL
15. JUST AS SHE SMILES (bonus track digipak)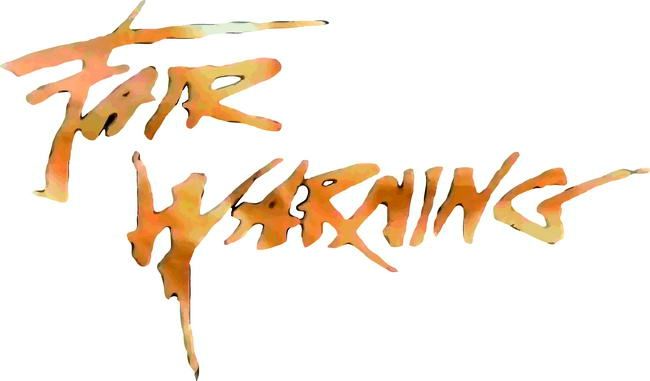 18 mai 2013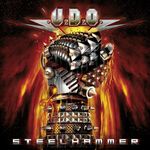 Release Date / Sortie: 24 May 2013

Après le fort bien garni « Live In Sofia » (double CD plus DVD) sorti en novembre 2012 (chronique ici) voici que nous revient la bande de Herr Dirkschneider pour un album studio, cette fois, au nom explicite de « Steelhammer ». Tout un programme qui fleure bon le Heavy teuton calibré comme on l'aime quand on est fan du genre et c'est tant mieux ! Si la nouveauté se trouve surtout dans la sortie d'un nouvel album, elle se situe aussi dans le line-up et l'arrivée de deux jeunes guitaristes : le russe Andrey (Smirnov) et le finlandais Kasperi (Heikkinen) en remplacement d'Igor Gianola et Stefan Kaufmann. Igor ayant dû laisser U.D.O faute de temps disponible, en raison de son nouveau projet parallèle, quant à Stefan, des raisons de santé l'ont obligé à quitter U.D.O. Ce très bon guitariste, producteur, a d'ailleurs signé sa dernière prestation aux côtés de ses amis et partenaires lors du dernier live de 2012.
Sur « Steelhammer », c'est donc Andrey Smirnov qui s'est chargé, seul, de toutes les parties guitares du disque, et ce, même si Igor Gianola devait lui aussi poser sa patte guitaristique sur les morceaux, mais les imprévus en ont décidé autrement. Au final, il faut reconnaître qu'Andrei a fait un travail impeccable aussi bien en attaque, en rythmique, qu'en solo
Quant à Kasperi, le finlandais étant arrivé après les sessions d'enregistrement, il pourra donner toute l'ampleur de son talent à la six cordes lors des live et sur le prochain opus.
Autre changement notable sur « Steelhammer » : avec le départ de Stefan Kaufmann à la fois aux poste de guitariste et de producteur pour les albums précédents, cette fois, l'homme ne voulant momentanément plus s'impliquer dans ce domaine, c'est donc Udo et le bassiste Fitty (Wienhold) qui se sont chargés de la composition des titres et pour la production, une vieille connaissance d'U.D.O a été appelée à la rescousse, aux côtés d'Udo Dirkschneider : Michael Wagener. Le résultat est un album qui possède un son plus chaud et live que « Rev-Raptor », notamment. Les sessions en studio, option en face à face et live, y sont pour beaucoup.
Alors, coté musique, on retrouve comme dit précédemment la marque de fabrique 'So Heavy' caractéristique d'U.D.O, à l'image du « Steelhammer » d'ouverture, du furieux « Death Ride », « King Of Mean » au tempo speedé ou encore de "Cry Of A Nation" à la composition typique U.D.O avec son rythme lent, ses riffs bien Heavy et entêtants, son chant toujours du fond de la gorge de Udo Dirkschneider.
Du tout bon et côté surprises, le dynamique « Basta Ya » chanté en espagnol par Herr Dirkschneider vaut son pesant de Metal, ainsi que le chant différent sur « Time Keeper », la ballade avec piano et intruments à cordes, flute (vous avez bien lu :) « Heavy Rain », le tout vaut le détour. Avec une mention spéciale pour l'original morceau de fermeture : « Book Of Faith », qui se révèle différent et très intéressant.
Pour ce qui est des thèmes évoqués, l'actualité est à l'honneur au travers de « Cry A Nation » qui traite de la situation du monde face aux spéculations monétaires, aux banques, ou encore du single « Metal Machine » où est évoqué le travail volé aux humains , progressivement remplacés par des machines.
En somme, au long de « Steelhammer », on se trouve toujours en présence de tout ce qui fait accrocher et aimer ce Heavy si reconnaissable de U.D.O et même s'il y a quelques variations ici et là dans les compositions, pourquoi changer les basiques d'une formule qui marche ? « Steelhammer » est bon et fidèle à ce qui fait apprécier U.D.O: un album recommandé aux fidèles du groupe, et à tous ceux qui veulent le découvrir :)

Tasunka

Line-Up U.D.O :
-Udo Dirkschneider : V
-Andrey Smirnov : G
-Kasperi Heikkinen : G
-Fitty Wienhold : B
-Francesco Jovino : D
Tracklisting "Steelhammer":
01. Steelhammer
02. A Cry Of A Nation
03. Metal Machine
04. Basta Ya
05. Heavy Rain
06. Devil's Bite
07. Death Ride
08. King Of Mean
09. Timekeeper
10. Never Cross My Way
11. Take My Medicine
12. Stay True
13. When Love Becomes A Lie
14. Book Of Faith
==>"Shadows Come Alive" (Bonus Track on Ltd. Digipak)
14 mai 2013
MELTED SPACE « Between »
(Totentanz/Season of Mist)
MELTED SPACE "When I Was A God" (Official Video) : ici / here
Pierre Le Pape est bluffant de créativité, l'homme se montre toujours hautement inspiré par les dieux de la musique, dans chacun de ses projets dont le très salué « From The Past » (2012) et le dernier effort en date, « Between », peut d'ores et déjà figurer en très bonne place dans son oeuvre. En effet, ce disque vous entraine dans un opéra Dark atmosphérique aux superbes orchestrations, aux guests de taille et de talent, dont Liv Kristine et ses vocaux tragiques de son personnage 'She-Wolf'.
Si Pierre Le Pape affiche ses dons à la composition, il affiche tout autant son art dans les orchestrations qui font mouche, en plus de son poste à tous les instruments et que l'homme est doué ! C'est donc au cœur de la mythologie romaine de Romulus et Remus, de la dualité, du bilan de feu leur vie terrestre que les deux frères font une fois dans le 'melted space', une fois Romulus ayant tué Remus, que l'auteur nous emmène.
Tel une véritable tragédie antique jouée devant nous ou plutôt dans nos oreilles, « Between », est envoutant et profond de symbolisme sur la dualité. L'artwork d'Hicham (Haddaji) a, d'ailleurs, une nouvelle fois, participé pleinement à l'atmosphère unique de ce disque. Pierre Le Pape considère « Between » comme un passage reliant « From The Past » et le futur projet en préparation, puisque sur « Between » figurent trois titres acoustiques tirés de « From The Past »
Belle transition en tout cas, que ce disque « Between » qui ravira beaucoup de monde et attirera, à n'en pas douter, toute la reconnaissance sur cet artiste de talent, qui le mérite !
A suivre donc …
Tasunka


Line-Up « Between » :
- Pierre Le Pape (compositeur, orchestrations, toutes les musiques / lyrics)
- Manuel Munoz (Wormfood): V for Apollo / Dante
- Liv Kristine (ex-Leave's Eyes); V for She-Wolf)
- Ashmedi (Melechesh) : V for Janus
- Black Messiah (Seth): V for Romulus
- Adrien Grousset (Hacride) : G
- Michael Saccoman (ex-Kronos) : D
- Brice Guillon : B
- Charley Corbiaux : acoustic Guitar (Tracks 8 / 9)
- Lucie Blatrier : V for Michael / Artemis
- Anae: V for Gabriel
- Amelie Jeannes : V for Raphael
- Mick Rignanese : V for Lucifer
- Sire Cedric: V for Belial
- Emmanuel Levy: V
Tracklisting "Between":
01. Return to the Land of the Forgotten
02. Dying Legend
03. They Were Brothers
04. St. Vis Pacem
05. Para Bellum
06. The Man With Two Faces
07. Welcome to this World
Bonus tracks
08. When I was a Good
09. Dante's Memory
10. War for the World
08 mai 2013
BlackRain signe chez Sony Music / Columbia
Nouvel album "It Begins" sortie le 10 juin 2013 en France.
Et très prochainement dans le reste du monde
==> BlackRain: Photos Session (15 Fev 2011) / Interview Swan - Max 2 / Live photos (14 Dec 2010) / Chronique Album "Lethal Dose Of..."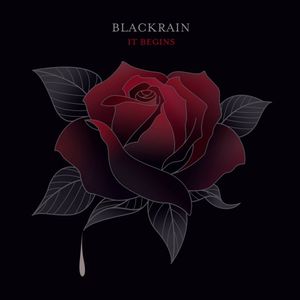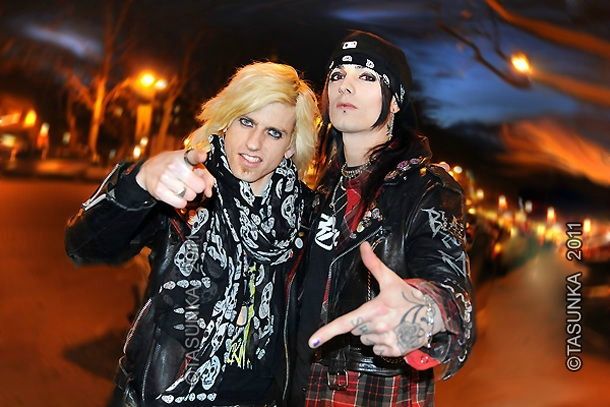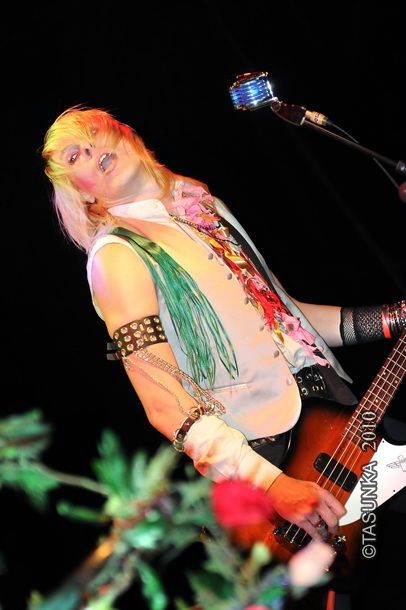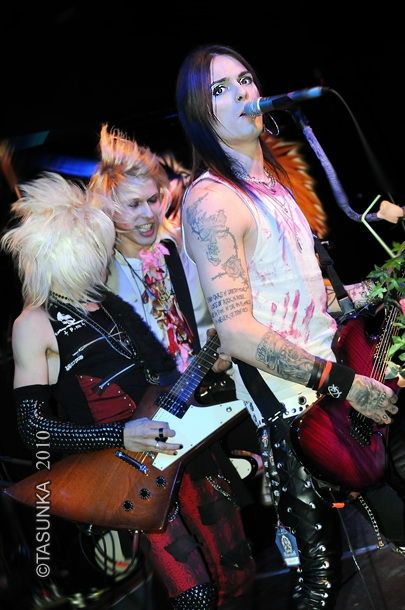 03 mai 2013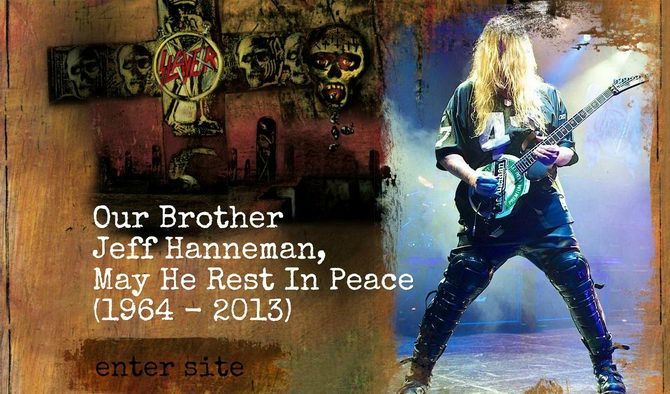 'Slayer is devastated to inform that their bandmate and brother, Jeff Hanneman, passed away at about 11AM this morning (05.02.13) near his Southern California home. Hanneman was in an area hospital when he suffered liver failure. He is survived by his wife Kathy, his sister Kathy and his brothers Michael and Larry, and will be sorely missed'
SLAYER
I was given the chance to meet him and Kerry, Dave in Paris in 2009, to have a drink and a very nice time after press conference.
Jeff Hanneman was a great guitarist and a very sweet, friendly man !!!
Our heartfelt thoughts are with his family, his bandmates and brothers
R.I.P
Tasunka
==> Very Nice Photos Session With Jeff / Kerry / Dave (SLAYER promotion for "World Painted Blood" - Paris 2009- Great Evening with the band :)
==> Photos SLAYER - Fun in Paris 2009 - Green Fairy was there :) - A big Thank You / Merci to the Band !!!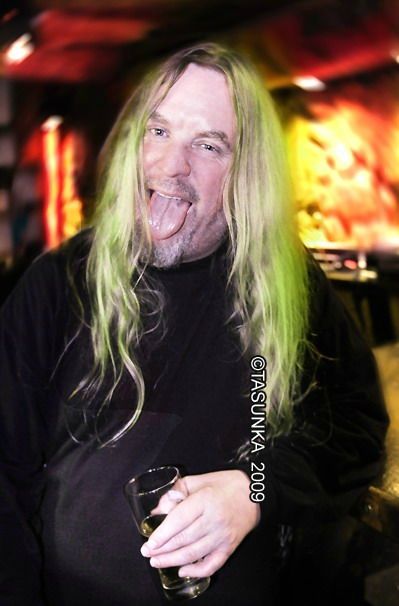 ==> Live photos SLAYER / MEGADETH in Paris - 26 March 2011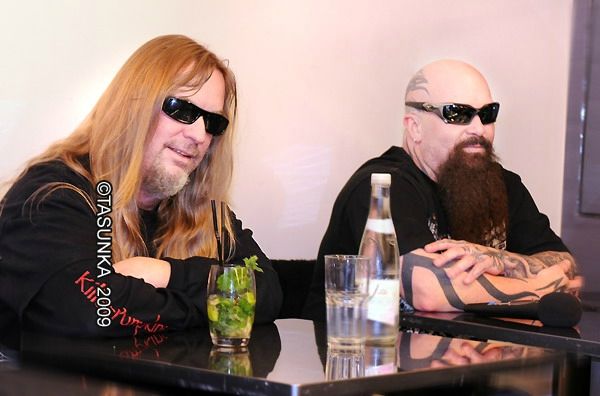 02 mai 2013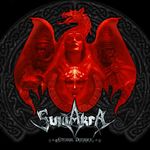 SUIDAKRA « Eternal Defiance »
(AFM)
Release Date : 25 May 2013

Concu comme un concept album basé sur l'histoire et le mythe venus tout droit du Pays de Galles : « The Dream Of Macsen Wledig », « Eternal Defiance » trouve ses racines sur de solides riffs et soli de guitares, sur des mélodies dignes de figurer en bande originale de n'importe quel grand film de cinéma, avec des vocaux bardés de testostérone et rugueux à souhait de l'âme pensante du groupe et chanteur : Arkadius, la bande de SUIDAKRA fait dans la dentelle brute ou pour plus de précision, le groupe cisèle un celtique Metal de premier plan, avec toutes les qualités liées au genre : rentre-dedans, magistralement guerrier et subtil à la fois. Et de la subtilité, on en trouve tout au long de ce disque que ce soit via les apports d'instruments à cordes, celtiques, flute, de voix féminine de Tina Stabel, à l'image de « Beneath The Red Eagle » avec ses alternance et réponse voix brute masculine et aérienne féminine. Au long de ce morceau, se retrouve toute l'étendue du savoir-faire de SUIDAKRA, ou encore comme sur le splendide « Pair Dadeni » avec ses double grosses caisses en attaque, ses riffs de même, ses envolées d'instruments médiévaux classiques, ça claque comme un coup de fouet un jour de bataille, comme une envie de bouffer le monde, puis, le tempo s'adoucit, s'alanguit avec la ballade acoustique avec chant féminin seul plus guitare sèche, piano, « The Mindsong » et son récit mélancolique, puis, retour à l'acharné mélodique et fort en sensations avec « Rage For Revenge » ou le très puissant « Defiant Dreams ».
Sans même s'en apercevoir, tant l'album se laisse écouter avec plaisir, voilà qu'arrivent les derniers titres, dont « Damnatio Memoriae », qui marque un passage au chant clair, masculin cette fois, sur guitare acoustique ponctuée de violon et le feu d'artifice final avec l'entrainant et endiablé "Mrs McGrath" (en bonus)
Très bon ce nouvel opus des allemands de SUIDAKRA: un coup de cœur plus que recommandé à l'achat ! ;) C'est dingue ce que ce groupe a su, dès ses débuts, garder ce même haut calibre dans les compositions et la pèche dans leur jeu !
Tasunka
Tracklisting « Eternal Defiance » :
01. Storming The Walls
02. Inner Sanctum
03. Beneath The Read Eagle
04. March Of Conquest
05. Pair Dadeni
06. The Mindsong
07. Rage For Revenge
08. Dragon's Head
09. Defiant Dreams
10. Damnatio Memoriae
11. Mrs. McGrath (Bonus Track)
First edition comes as Digipak (incl. comic booklet)
Line-Up SUIDAKRA:
- Arkadius – G / V, Keys, Banjo
- Lars - D
- Jussi - G
- Tim - B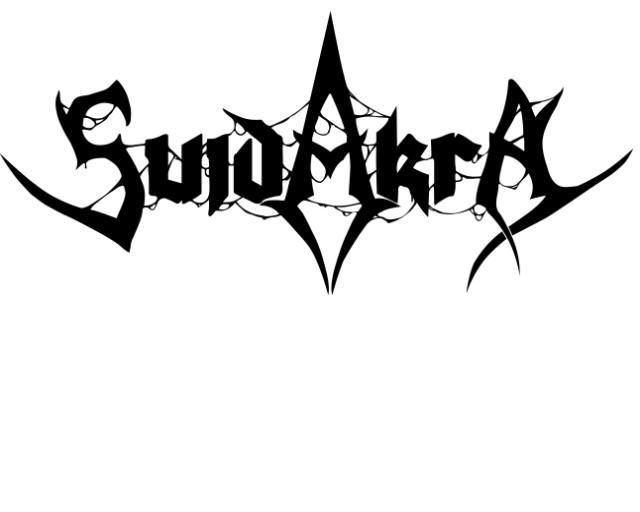 25 avril 2013
Extract from the new Melted space's upcoming album "Between" (Chronique Ici )
Singers: Manuel Munoz/Lucie Blatrier - Guitar: Charley Corbiaux - Directed by: Sébastien Brodart