07 mars 2012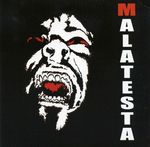 MALATESTA – 5 Titres
(Production MALATESTA / Label BRENNUS Music)

Avec un artwork laissé au bons soins du bassiste Christophe Duchamp et du guitariste ayant rejoint MALATESTA, depuis, Eric « Wenerja » Jaouën (FURIOUS ZOO / DEATH BY DESIGN), on est au cœur de l'action de suite, à savoir la sobriété qui fait la finesse et la brutalité d'un Rock / Metal de fort bel aloi. Entre deux albums, le nouveau étant en préparation, ce 5 titres est une carte de visite efficace de ce que le groupe sait faire, en l'occurrence, un Rock aussi péchu par ses qualités musicales que vocales et on se laisse prendre avec plaisir, surtout qu'au fil des écoutes, les subtilités des morceaux s'affinent et se dévoilent pour un second niveau de découverte. Ajoutez à cet ensemble une autoproduction plutôt bonne, un chant en français bien mené et des musiciens aguerris et vous comprendrez le pourquoi de cet intérêt pour ce groupe de Rambouillet qui sait ce qu'assurer veut dire !
Vivement la suite et les prestations live au cours desquelles MALATESTA se donne sans retenue :)
Tasunka
Titres MALATESTA :
01-L'Inconscience
02-L'Etranger
03-Solitaire
04-Soumise
05-Libère-moi
04 février 2012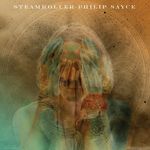 PHILIP SAYCE « Steamroller »
(Mascot Label Group / Provogue records)
UK/Europe release date : Feb 27, 2012 – Worlwide : May 2012
PHILIP SAYCE est devenu au fil du temps un nom synonyme d'unique, puisque celui-ci est tout simplement un artiste / guitariste unique, à l'univers unique : de l'émotion à l'état pur, directe, puissante, fun, à l'image de la parlante et réussie pochette ainsi que de la vidéo du titre "Steamroller", toutes deux réalisées avec brio par Masaki Koike (ici). Philip Sayce avait déjà fait l'objet d'un coup de cœur notamment avec son fort accrocheur second album studio « Innerevolution » (2010) et un inoubliable, sensuel et très chaleureux concert (Paris le 26 mai 2010) de Blues Rock déchainé, qui a laissé son empreinte dans toutes les mémoires (live report/photos : ici) surtout qu'il s'agissait de son tout premier concert solo en France. Alors, pour sa sortie le 27 février 2012, les attentes s'avèrent d'autant plus grandes concernant « Steamroller », le nouvel opus de ce talentueux guitariste également compositeur / chanteur. C'est que Philip Sayce a quand même placé la barre haut jusqu'à présent, en se montrant digne de figurer aux cotés des plus grands, dont ses influences : Eric Clapton, Ry Cooder, Jimi Hendrix et Stevie Ray Vaughan, ainsi que B. B. King, Albert King, Albert Collins, Buddy Guy, Robert Cray, sans omettre de mentionner le regretté Jeff Healey qu'il avait accompagné, tout comme il l'avait fait avec Uncle Kracker et Melissa Etheridge avant d'entamer sa carrière solo. En résumé « Steamroller » est incontestablement à la hauteur : une belle réussite autant au niveau interprétation, composition, que production !
Cet album se révèle être un digne successeur du précédent et une évolution mature dans le parcours du jeune homme. Les 10 morceaux sont un joli bouquet de Blues-Rock-Soul atmosphère seventies, qui possède une accroche bien réelle à tous les niveaux : la maestria est au rendez-vous mais il est ici question de maestria du feeling, de l'émotion, de la pèche non celle d'une démonstration technique vite lassante. Non, ici, on s'éclate sur chaque titre, morceau instrumental inclus, sur chaque riff et on se surprend à ressentir comme une envie de se retrouver en plein Woodstock revival 2012 avec Jimi Hendrix, pardon Philip Sayce, en maitre de cérémonie, sa Fender de 1963, sa guitare préférée en main, chantant sous ses doigts habiles. Tout ça ? Oui, assurément, car c'est bel et bien l'effet que procure « Steamroller » et Philip Sayce entouré de ses 3 acolytes, fort doués eux aussi
« Steamroller » est à se procurer d'urgence et Philip sayce à découvrir, si vous ne l'avez déjà fait ! ;)
Tasunka
"Steamroller" tracklisting:
01- Steamroller
02- Stung By A Woman
03- Marigold
04- Black Train
05- Rhythm And Thruth
06- The Bull
07- Holding On
08- Beautiful
09- A Mystic
10- Aberstwyth
Line up PHILIP SAYCE "Steamroller":
Philip Sayce : G / V
Joel Gottschalk : B
Fritz Lewak : D
Fred Mandell : K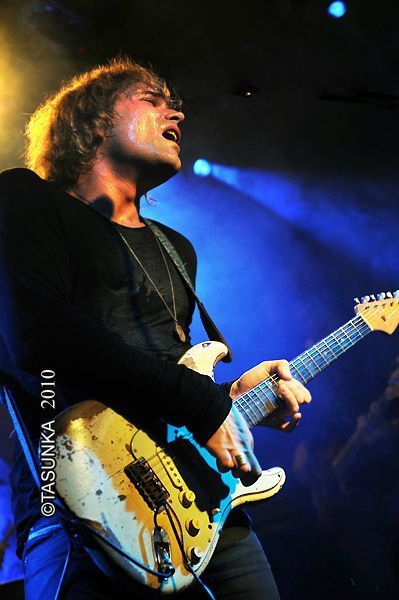 ==> PHILIP SAYCE - "Steamroller" is the title track from the album "Steamroller" out on Provogue Records/Mascot Label Group February 27, 2012
==> PHILIP SAYCE on Tasunka ISKA Photos (live photos in Paris, reviews 2009-2010): here / ici :)
==> Live Report - Paris 2010: ici / here
Toutes les photos PHILIP SAYCE: ici ;) / All the photos of PHILIP SAYCE: here
==> Interview PHILIP SAYCE (2010): ici
==> Chronique "Innerevolution": ici
==> Chronique "Peace Machine": ici
01 février 2012
==> PHILIP SAYCE - "Steamroller" is the title track from the album "Steamroller" out on Provogue Records/Mascot Label Group February 27, 2012
==> PHILIP SAYCE on Tasunka ISKA Photos (live photos in Paris, reviews 2009-2010): here / ici :)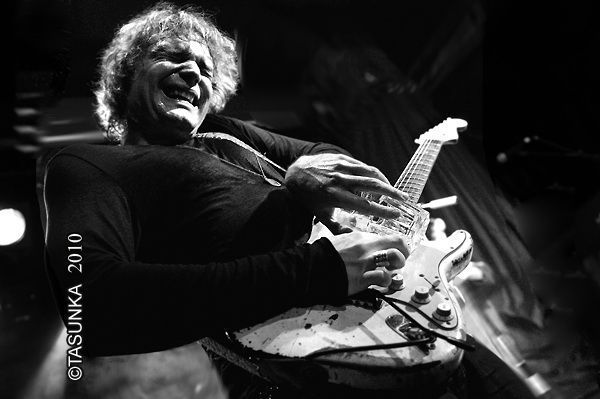 Live Report: ici / here
Toutes les photos PHILIP SAYCE: ici ;) / All the photos of PHILIP SAYCE: here
Interview PHILIP SAYCE: ici
Chronique "Innerevolution": ici
Chronique "Peace Machine": ici
Bio PHILIP SAYCE: ici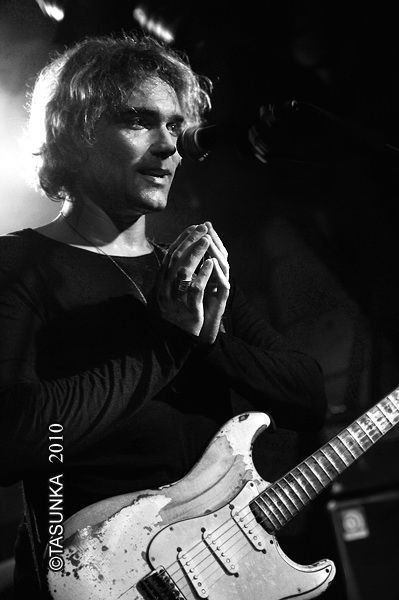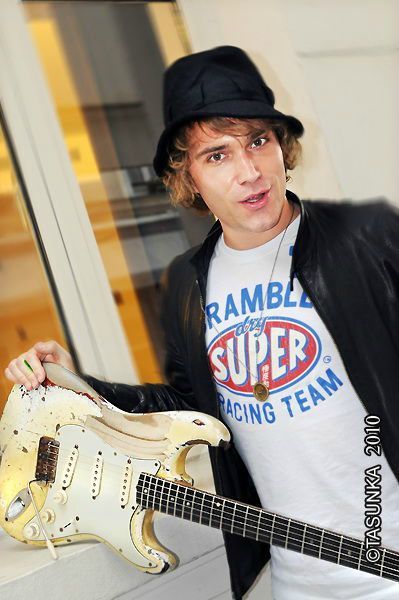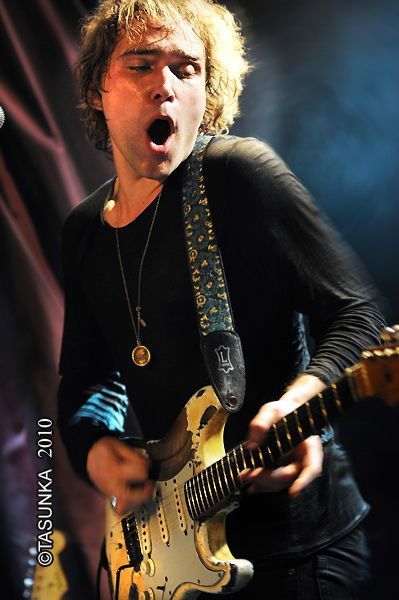 13 janvier 2012
Watch out for UNISONIC´s very first video clip!!!
UNISONIC - the long awaited reunion of Kai Hansen (ex Helloween / Gamma Ray) and Michael Kiske (ex Helloween), with Mandy Meyer (ex Asia, Krokus and Gotthard), Dennis Ward (Pink Cream 69) and Kosta Zafiriou (Pink Cream 69)
Release EP "Ignition": 25/27. Jan 2012
Release debut CD "Unisonic": 21/30. March 2012
UNISONIC`S FIRST MINI ALBUM "IGNITION" SONG LIST!
01 - UNISONIC - from the upcoming debut album "Unisonic"
02 - MY SANCTUARY - from the upcoming debut album "Unisonic"
03 - SOULS ALIVE - demo version
04 - I WANT OUT - the Helloween classic, live at Loudpark Festival at Saitama Super Arena in Tokyo, Japan, October this year
Line-up UNISONIC:
Michael Kiske (ex-Helloween)
Kai Hansen (Gamma Ray, ex-Helloween)
Mandy Meyer (ex-Gotthard)
Dennis Ward (Pink Cream 69)
Kosta Zafiriou (Pink Cream 69)
12 janvier 2012
==> "THE ONLY OFFICIAL VIRGIN STEELE VIDEO CHANNEL" For short...VIRGIN STEELE TV :)
==>The debut/world premier of: "PERFECT MANSIONS (Mountains Of The Sun)"
David DeFeis comments about the new video:

"As you may or may not know the new AGE OF CONSENT re-issue has just come out on STEAMHAMMER SPV, and we have put together the first video from it. The track we completed is PERFECT MANSIONS (Mountains Of The Sun). It is not a huge massive budget production. It is more of a simple home movie type experience. It was shot just a few weeks ago, by our longtime friend and engineer Ed Warrin, with one camera in several locations. I then spent several days learning how to edit. We have come up with something that I believe represents the attitude and the feeling of what the Group is all about. It has a strong live energy about it, possibly because it was shot just a few days after we returned from our latest European performances. It is a kind of guide or overture to the VIRGIN STEELE Experience, as it has all the various Barbaric-Romantic elements that you've come to know & expect from us over the years. There is a really nice ambiance about the clip. It captures a very specific mood and moment in time, and shows a nice part of our Island where we live...I hope you will enjoy it"

____________________________________________________

SPV/Steamhammer re-released last year the monumental VIRGIN STEELE albums "Noble Savage" and "Age Of Consent" as Digipak and LP versions

More re-releases and some other surprises are planned for 2012. Stay tuned!
_____________________________________________________

VIRGIN STEELE live 2012
14.01. US-Amityville,NY – Ollie`s Point
23.-27.01. US-Miami/Mexico – 70.000 Tons Of Metal Cruise
18.05. US-Joliet,IL – Ragnarokk Metal Festival
01 janvier 2012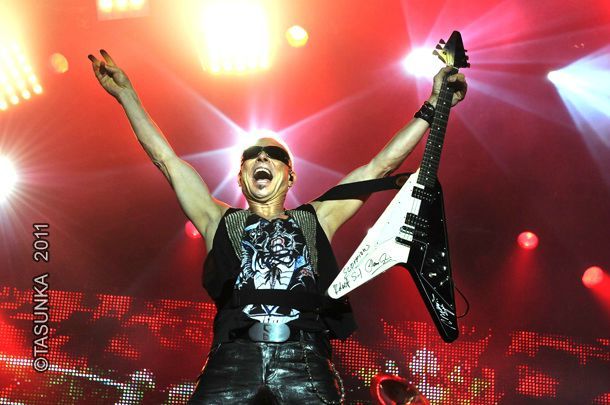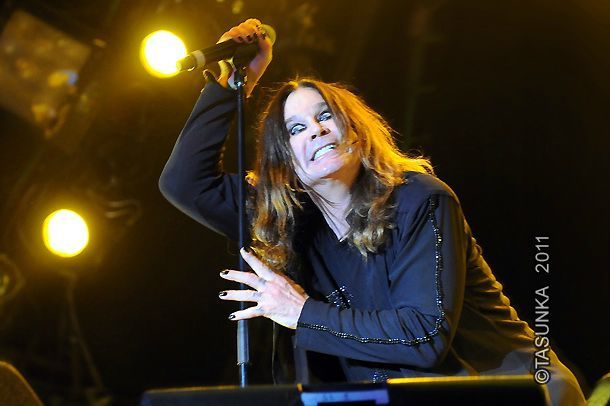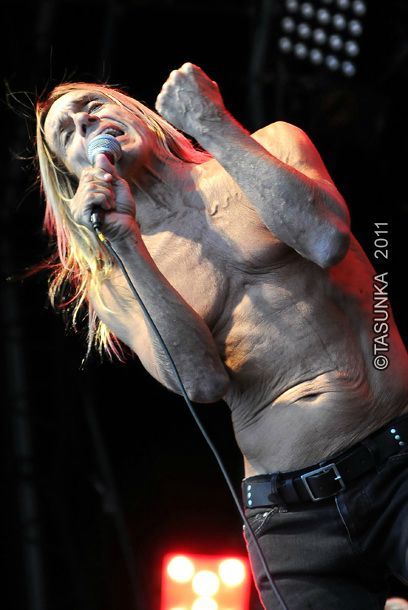 20 décembre 2011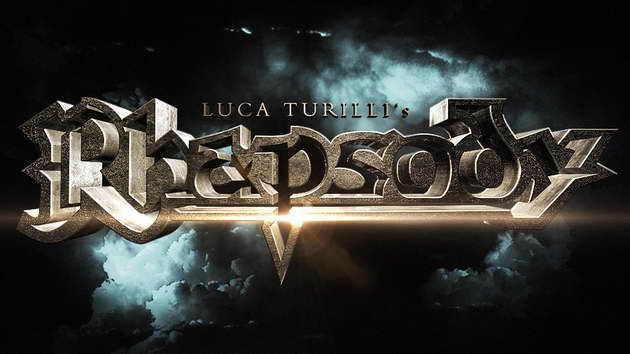 Apres l'annonce du split amical de RHAPSODY OF FIRE, la naissance du nouveau groupe de: LUCA TURILLI 's RHAPSODY et l'annonce du nouvel album à paraître en juin 2012,
Luca Turilli se prête au jeu de l'interview exclusive avec Markus Wosgien
Merci à valerie Reux/Nuclear Blast pour cette interview exclusive :)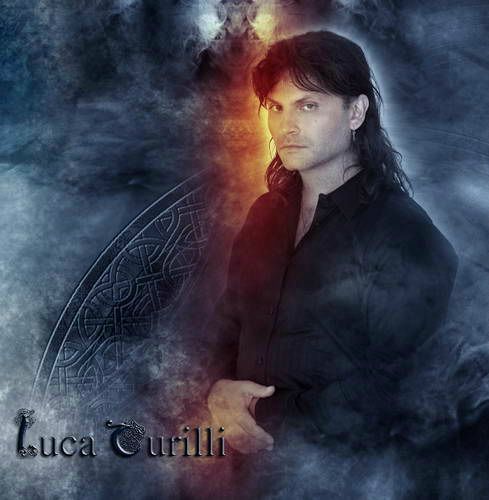 Luca Turilli's RHAPSODY / Interview by Markus Wosgien, English Version
Markus Wosgien: Hi Luca, thank you for the interview and for your time. Here we go with my first question: after the official split of RHAPSODY OF FIRE a lot of rumors about the same split spread around the net. Do you want to tell or precise something about it?
Luca Turilli: Hi Markus, it's a real pleasure for me to exchange some words with you and to give some information to our fans at the same time. First of all let me tell you that Alex (Staropoli) and I had a lot of fun while hearing some comments following the announcement of the friendly split of RHAPSODY OF FIRE. In particular I heard the comments of some people imagining a lot of weird things or thinking that I was the one who left the band because of this or that reason. Honestly this is really absurd and nothing is more untrue.
The only reality is that in the end of 2010 Alex and I, together - and I underline: together -, agreed that after FROM CHAOS TO ETERNITY (the 10th official RHAPSODY OF FIRE album which closed the cycle of releases related with our saga), we would have went on with our careers separately. This because after 20 years of great and unique collaboration the feeling, while working together, was not the same anymore and so, due to the strong respect we have for each other, we decided to take this important decision.
We also agreed everything about the way the band split and the fact of keeping for both the name RHAPSODY, in respect of all the unique efforts and the personal economical investment we both made in these years to make this name stronger and stronger in the market. So, again, all was decided really in a friendly way between two people respecting themselves at all levels. Therefore no conspiracy theories or something like that ha ha, instead just the honest will of proceeding separately in order to find new artistic stimulations. Be also sure that there won't be any competition between the two RHAPSODY bands, we are too old for those kind of games ha ha. I love Alex and want for him the best possible success. I also take the chance of wishing the best to the new members of RHAPSODY OF FIRE: TOM HESS and ROBERTO DE MICHELI. They are great people and ultra-skilled musicians, a sure guarantee of great music at the highest artistic levels for all the fans of Alex and Fabio's band!
MW: Let's speak about your new album. What can you tell us about it?
LT: Honestly, this album is very important for me, Alex Holzwarth, Patrice and Dominique and personally it is the one I always dreamed to record. The basic composition process lasted around 5 months. In this period of time I worked at the rhythm of 12-14 hours per day and, while very hard because very demanding mentally and spiritually, this was one of the most rewarding sessions of composition of my whole life. It rarely happened I had so much fun playing the guitar, the keyboards or my beloved piano and creating original classical parts, cinematic interludes, orchestrations and all the rest.
Now all the songs are ready and I am actually in the process of arranging everything. As you know I don't hire external people to orchestrate the music but I do all by myself writing the music for each section of the orchestra, the choirs etc. and this sometimes can be a very long and hard process stealing a lot of time and energy ha ha.
I can not deny that this is a very ambitious album because of the investment, artistic vision etc., and all the people working on it, NUCLEAR BLAST included, are thinking the same. That's why in the upcoming months of intensive studio work I want to go on dedicating myself night and day to it, without thinking to anything else. The production of the album just started and ALEX HOLZWARTH recorded most of his drum parts already. I will release more news about the album production, month after month, from my new website (WWW.LTRHAPSODY.COM), starting from the end of January 2012.
MW: Speaking about the production, is it true that for your new LT's RHAPSODY album you changed your working team completely?
LT: Yes, after many years of work in Wolfsburg at the court of our friend SASCHA PAETH, I decided to start this new artistic adventure with a different team of people. Sascha and the other friends of the Gate Studio (Miro, Olaf, Robert, Simon etc.) are a winning team and their help in the past was really important for RHAPSODY. But it's since many years already that Alex and I took the productions in our hands becoming producers of our own albums, despite Sascha remaining always fundamental as engineer and mixer man. His mixes will remain legendary and our list of thanks will be never long enough for all the professional contribution he gave. All the years of work, fun and sufferance in the Gate studios of Wolfsburg will surely remain unforgettable and are carved in our heart.
For LT's RHAPSODY and the new band adventure I decided to change the studio and the main man behind the console. We are now recording the new album at the BACKYARD STUDIO of Kempten,Germany. Our new engineer and main mixer man is the same owner of the studio and his name is SEBASTIAN ROEDER, the person who worked for RHAPSODY OF FIRE in the last worldwide tour making real miracles while mixing our music live. Apart from being a talented engineer he is a great person and he shares with us the love for this style of music. To resume, the new album will be produced by me as usual, while Sebastian will take care of the engineering, mixing and mastering process.
MW: What can you tell us about the new singer?
LT: As you can imagine this will be one of the most important news to be given in the upcoming months but for the moment we prefer to keep all top secret. Speaking about singers please allow me to say a few words about OLAF HAYER, singer and talented voice of LUCA TURILLI, my old solo band. The truth is that, as many people could already imagine, I stopped my solo activity as LUCA TURILLI definitely, willing to dedicate myself to LT's RHAPSODY at full time. That's why I want to publicly thank Olaf for the fundamental contribution he gave to our solo albums. All the 3 albums of the trilogy entered the charts establishing some important records and this was possible mainly because of my friend Olaf. Who knows, maybe sooner or later we'll still have the chance to work together, never say never.
MW: And what about the future plans of LT's RHAPSODY?
LT: Well, the most important thing I can tell you is that our tour agency ALL ACCESS is actually working hard and preparing a worldwide tour. Considering that the new album will be released in June 2012, the plan is to start the tour a couple of months later in order to promote it at the four sides of the world. It will be an infinite pleasure for me, Alex, Patrice and Dominique to meet all our old and new fans once again and to play in front of them the new LT's RHAPSODY songs and the old RHAPSODY/RHAPSODY OF FIRE hits. Surely there will be also a couple of surprises for the one who liked my old solo albums too!
MW: Thank you Luca and all the best to you, Alex, Dominique and Patrice for the start of this new artistic adventure.
LT: Thanks to you and to the friends of Nuclear Blast for believing so much into it!
MORE NEWS, ALBUM TITLE AND COMPLETE TRACKLISTING ON JANUARY 30, 2012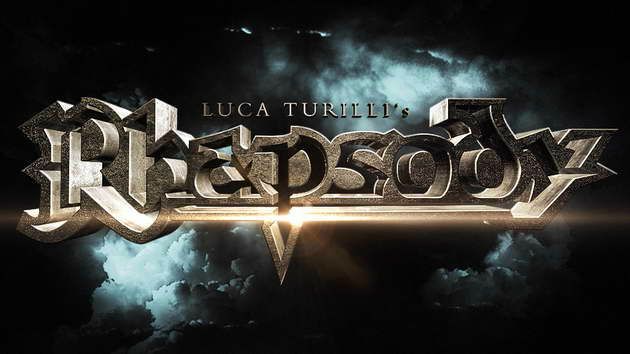 13 décembre 2011
Real music played by real artists! For fans of Muse, Dredg or Incubus :)
The new THE INTERSPHERE video clip "Sleeping God", taken from the upcoming new album "Hold On, Liberty!" (Release date Europe: jan 23, 2012 / North America: jan 31, 2012)
The critically acclaimed German alternative band returns with album number three
On "Hold on, Liberty" ( Long Branch Records / SPV ) the band has developed their style between boundless energy, rigorously complex songwriting and melodic esthetics
04 novembre 2011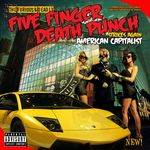 FIVE FINGER DEATH PUNCH « American Capitalist »
(Universal)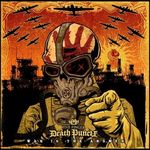 De l'agressivité avec, pour fil rouge, une de ces accroches mélodiques façon panzer des compositions, voilà ce qui fait que FIVE FINGER DEATH PUNCH nous la jouent option Attila du metal, avec des bombes à répétition en pleine face à l'image de 4 des puissants singles tirés de l'album : « Under And Over It », « Coming Down », « Back For More », « The Pride » hymnique à souhait ou encore de « 100 Ways To Hate » et j'en passe vu que l'album renferme de nombreuses pépites du genre, dont l'inattendue et poignante ballade « Remember Everything » au milieu de ce déferlement furieux. La subtilité dans un gant d'acier ou de Heavy / Groove Metal dans chacun des morceaux, quoi.
Le départ du précédent bassiste Matt Snell, fin 2010, a vu le producteur Kevin Churko (FFDP , OZZY OSBOURNE, SLASH) prendre la basse lors de l'enregistrement, en plus de s'occuper de la production de tout l'album et l'homme est incontestablement talentueux, étant donné qu « American Capitalist » offre un relief dynamique des titres, une clarté et une aggressivité orientée comme il faut, c'est-à-dire un rendu efficace.
Ce son de basse, de double grosses caisses, de guitares et ce rendu vocal, quel régal !
Les esprits chagrins n'aimeront que moyennement ce Metal joué pied au plancher avec les tripes, alternant chant rauque et clair par moments, superbes riffs et soli de guitares, mais ils seront bien les seuls : FFDP on aime ou pas, mais quand on aime, c'est à l'image de leur musique, à fond ;)
En digne successeur de l'acclamé « War Is The Answer « (2009) (chronique ici) , "American Capitalist" vaut le détour !
Tasunka
Tracklisting "American Capitalist":
01."American Capitalist"
02."Under and Over It"
03."The Pride"
04."Coming Down"
05."Menace"
06."Generation Dead"
07."Back for More"
08."Remember Everything"
09."Wicked Ways"
10."If I Fall"
11."100 Ways to Hate"

Line-Up 5FDP:
• Zoltan Bathory – G
• Jason Hook – G
• Ivan Moody – V
• Jeremy Spencer – D
• Chris Kael - B
11 octobre 2011
The new ALMAH video clip "Late Night In ´85", taken from the upcoming new album "Motion" (release date: October 14, 2011)