03 septembre 2019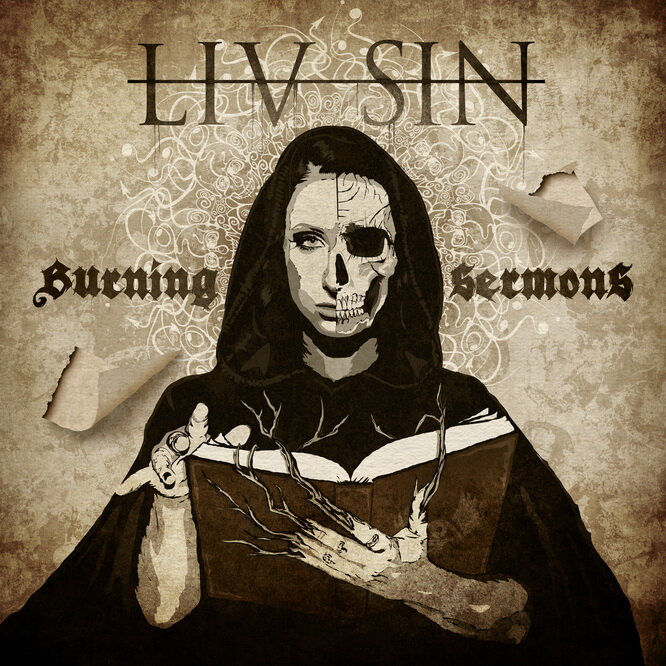 ==> Release Date: 06 Sept 2019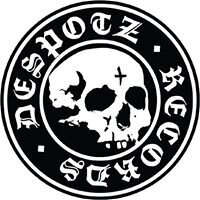 Uni par la proximité créée lors des concerts qui se succèdent, la vie sur la route, ce juge de paix qui soude ou défait un groupe, LIV SIN l'est et leur nouvel album, « Burning Sermons », se voit être le résultat fort probant d'une troupe visiblement soudée. En effet, la force apportée par cette union se traduit tout d'abord au niveau des compositions, puisque autour des compositeurs traditionnels de la bande, plus de membres prennent part au processus, apportant ainsi autant de touches qui toutes mixées, participent au solide ciment qui coure au long des nouveaux titres, en un mélange riche qui forme l'accroche de « Burning Sermons ». On est ici en présence d'un album Metal au possible toujours mais, cette fois, bardé d'un Heavy aux riffs plus profonds, puissant, agressif tout en étant hymnique, mélodique et qui vit au rythme de guitares qui s'envolent ou martèlent, au rythme, de même, d'un Metal accentué par les apports d'électronique, cette nouveauté remarquée comparé aux opus précédents. En effet, ce choix est volontaire de la part de la troupe de l'incontournable chanteuse et front-woman, Liv Jagrell, un choix voulu pour délivrer l'agressivité, l'hymnique d'un Metal aux racines intemporelles mais avec, cette fois, une forte envie d'y insuffler un vent de modernité via un apport électronique, via une production à l'attaque et au côté mélodique imparables. LIV SIN signent avec leurs nouvelles compositions, une volonté d'exprimer leur amour d'un Metal Heavy solide comme le Rock et leur envie toute aussi forte de mêler intemporalité et modernité dans leur musique et leur son.
Avec un « Burning Sermons » convaincant sur la majorité de ses tracks et notamment sur l'un des incontournables qu'est « Hope Begins To Fade » et son guest vocal prestigieux (voir tracklist), LIV SIN évoluent en force mélodique, profondeur et feeling moderne, tout en s'appuyant sur leurs solides bases de Heavy en attaque.


Tasunka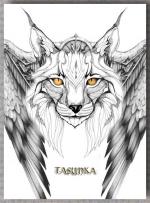 Blood Moon Fever -3:15
Chapter Of The Witch -4:22
Hope Begins To Fade (Feat. Björn "Speed" Strid, the well-known singer of Soilwork and The Nightflight Orchestra) -4:09
War Antidote - 3:45
At The Gates Of The Abyss -3:58
Slave To The Machine -3:39
The Sinner -2:58
Death Gives Life Meaning -4:21
Ghost In The Dark -3:54
Dead Wind Intermezzo -5:04
-Produced by Emil Nödtveidt (Deathstars) in Black Syndicate studio

Liv Jagrell –V
Patrick Ankermark -G
Chris Bertzell -G
Tommie Winther -B
Per Bjelovuk -D
---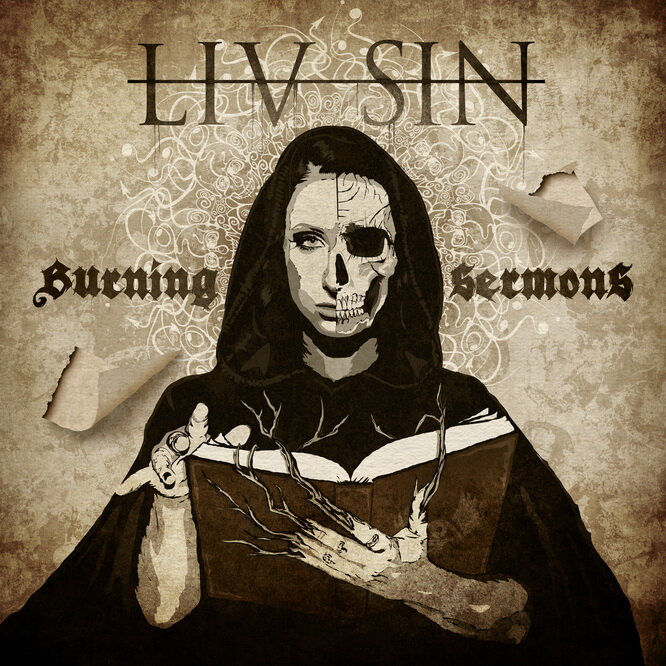 ---
25 juillet 2019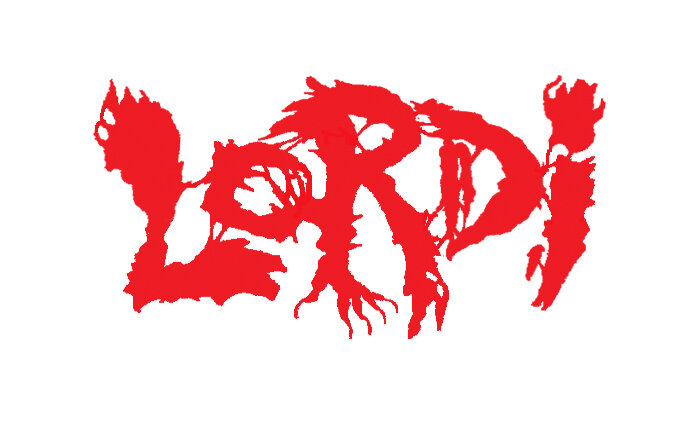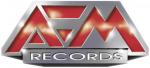 "Recordead Live - Sextourcism In Z7" peut s'enorgueillir d'être le premier véritable live DVD/CD de LORDI puisqu'emmenée par Mr. LORDI en personne, sa troupe et lui ont pu donner vie au live dont ils avaient envie depuis pas mal d'années et ce, en présidant entièrement à sa réalisation, à son accomplissement, maitrisant ainsi chaque étape, ce qui a pour résultat une captation live de haut niveau, un must autant pour le choix des morceaux, l'interprétation que pour les décors, le son et bien sûr, les uniques et incontournables masques et costumes horrifiques dont Mr. LORDI a le secret pour lui-même et ses créatures.
Et quel endroit plus approprié que le Z7 pour enregistrer ce premier live, cette salle suisse bien connue et réputée étant en effet en quelques sorte le second 'home' des finlandais, puisque la troupe y a joué sans temps mort, depuis ses débuts et avec succès devant un public conquis à chaque fois.
LORDI a mis les petits plats dans les grands puisque "Recordead Live - Sextourcism In Z7", ce n'est pas moins de deux heures de ce Hard Rock/Heavy horrifiquement accrocheur, passionné, hymnique et fédérateur que la troupe sait si bien délivrer; petits plats dans les grands aussi au niveau captation sonore et régal des yeux tout autant via les décors, nouveaux costumes et mise en scène. Le résultat donne deux heures de concert où le meilleur de LORDI s'exprime sans retenue autant pour le plaisir évident de ses protagonistes sur scène, que pour celui de la foule nombreuse massée devant la scène, une foule qui acclame le groupe, reprend à pleins poumons et en chœur les nombreux hymnes qui parcourent les titres des monstres venus du froid et dans tous les cas, un public qui ne boude pas son plaisir. Tirés, au choix, de leur album le plus acclamé depuis leurs débuts, à savoir « Sexorcism » (2018 - chronique ici) ou d'autres hits gravés dans l'histoire du groupe, les morceaux s'enchainent avec les mêmes efficacité et force de conviction, et que défile la set-list de deux heures explorant les pierres angulaires de la discographie de LORDI et arrivant trop tôt à la conclusion laissée, bien sûr, au titre vainqueur de l'Eurovision en 2006, le désormais classique : « Hard Rock Hallelujah ». Le DVD se distingue par ses bonus qui complètent cette captation live des plus convaincantes, en offrant de vraies raretés, en addition aux nombreux plus dont la mise à disposition de tous les clips de LORDI depuis les débuts du groupe.
Ce live est sans conteste réussi et recommandé, lui qui prouve combien les natifs du froid, LORDI, savent mettre le feu et déployer la large palette de leur talent quelque soit le poste occupé dans la bande, tous emmenés par leur master es Horror show et Hard/Heavy accrocheur, hymnique, mélodique et dynamique : Mr. LORDI ! LORDI est une valeur sûre de la scène Metal et le confirme encore avec leur premier live officiel : "Recordead Live - Sextourcism In Z7" !

Tasunka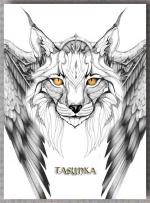 ---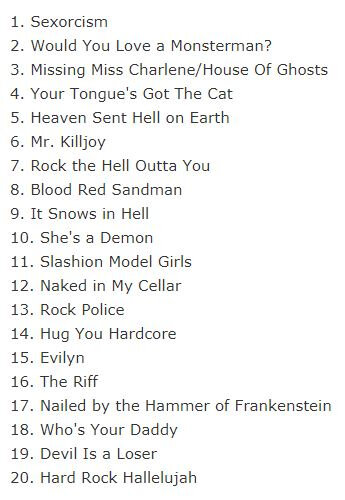 ---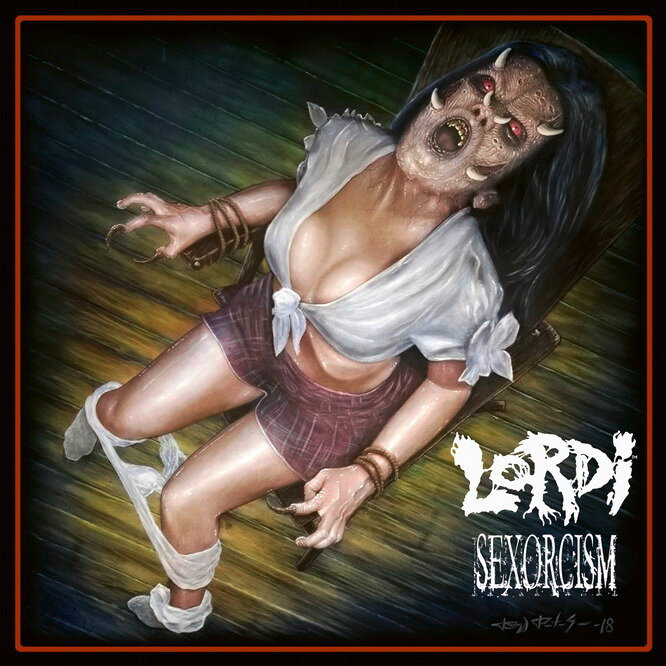 ==> French Review / Chronique "Sexorcism" (2018) <==
---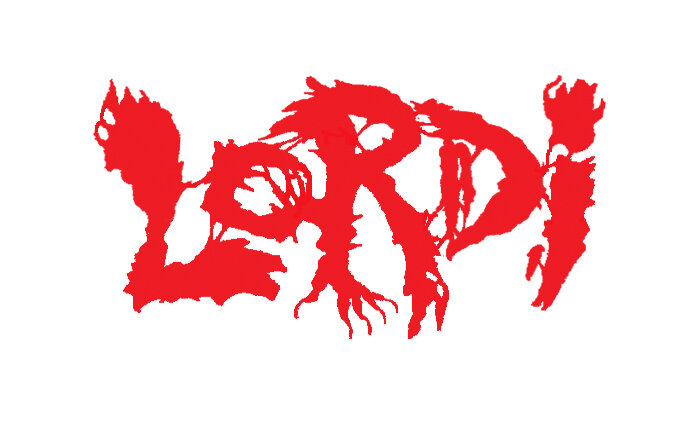 ---
07 mars 2019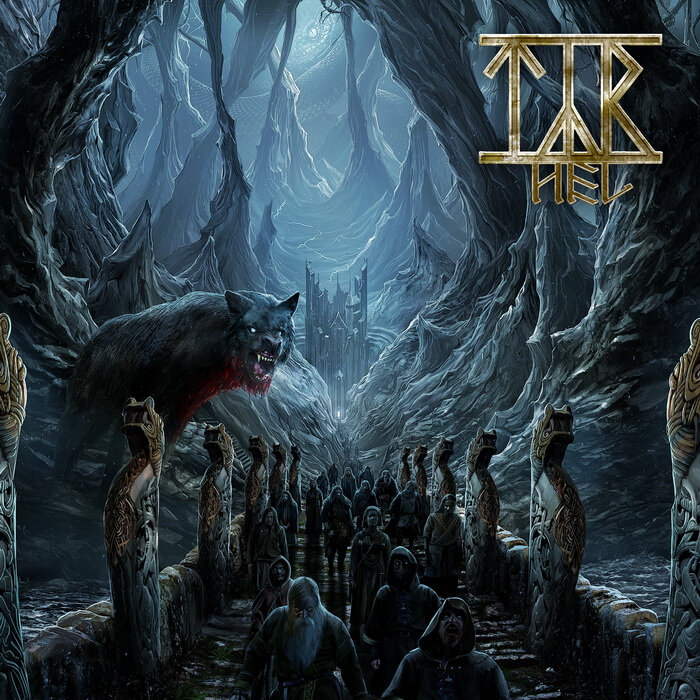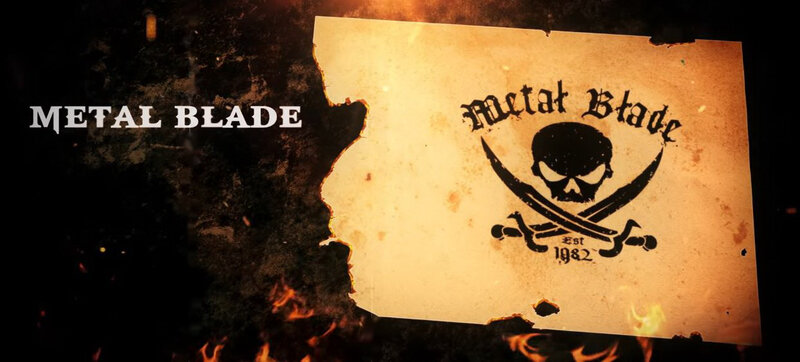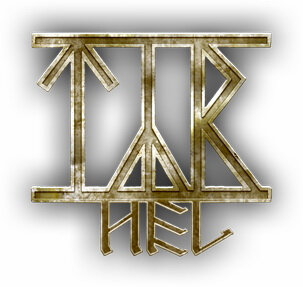 Six années avant de sortir leur huitième et dernier album en date, 'Hel', voilà qui est inédit pour le fer de lance du Metal scandinave que peut être Týr, vu que les fiers metalleux des îles Féroé avaient quand même délivré leurs cinq premières œuvres en l'espace d'à peine sept ans, alors, avoir pour la première fois un long intervalle entre deux opus, à savoir 'Valkyrja' (2013) et 'Hel', donc, en ce début 2019, se remarque.
Il faut dire que le groupe a été occupé à tourner dans l'intervalle, notamment autour du monde et avec CHILDREN OF BODOM en Amerique du nord et comme le reconnaît le chanteur-guitariste et pilier de la bande, Heri Joensen avec humour, tenir une pareille cadence dans l'enchainement des sorties d'albums, est éprouvant pour mon 'capital longue vie' perso. En tout cas, ce temps plus long consacré au dernier album, est un atout car une chose est assurée dès les premières notes, c'est bien que 'Hel' se distingue de suite par ce ressenti d'être plus travaillé, via sa maturation, sa qualité d'interprétation, de composition marquées et qui savent faire briller toutes les richesses et pépites que contient l'album au long de ses treize titres qui font leur œuvre en maraudant du mélodique accrocheur, du Folk Metal mythologique à un pur Heavy, qui se montre être une arme de 'frappe massive' ou plutôt dans le cas des doués comparses de TYR, une arme 'd'adhésion massive', devrait-on dire; en effet, s'il se montre plus épique, 'Hel' associe et lie ensemble à la fois son caractère Heavy moderne, mythologique bien trempé, ses mélodies imparables, ses passages en instrumental bien amenés, sa force implacable, le tout pour de nombreuses sensations qui mettent dans le mille.
Placé principalement sous la houlette de Joensen et Thomsen (Gunnar), bassiste-chanteur de son état, 'Hel' a en plus d'une solide et chaude production, aussi bénéficié d'une participation commune et plus active que pour les précédent albums, à la fois de Thomsen, donc, mais aussi du guitariste Terji Skibenæs pour la composition. Quant au nouveau batteur, Tadeusz Rieckmann, sa patte Heavy pure souche et sa dextérité derrière les futs, apportent à l'ensemble déjà bien relevé qu'est 'Hel', une saveur de plus à l'atmosphère générale. A noter que le dernier venu officiait déjà en live depuis 2016 avec Týr et que pour son premier album studio avec le groupe, la recrue assure et sa présence stabilise le line-up après quelque mouvements au sein de celui-ci par le passé.
'Hel' possède, en somme et outre son artwork qui donne le ton, une atmosphère multiple et qui bénéficie de nombreux atouts pour fédérer et ce, quelque soit son mode d'expression : mélodiquement racée, Epic, Heavy pur et en mode 'pas de quartiers' ou encore via deux ballades Folk Metal mythologiques léchées et comme tout morceau lent chez ces scandinaves, deux ballades comme il se doit chantées en langue des îles Féroé, quand le reste est en anglais, car le Metal en pleine manœuvre de frappe, se déploie dans la langue de Shakespeare, alors plus appropriée, dixit le quatuor via son frontman Heri Joensen.

« Hel » vaut un salut métallique bien haut à ce groupe de valeur du Metal venu de Scandinavie et leur huitième opus fait honneur à ce quatuor qui affiche deux décennies au compteur et se voit être reconnu à juste titre: Týr !
==> PS: Týr aussi en concert en France en avril 2019: voir flyer 'The Tour From Hel' !

Tasunka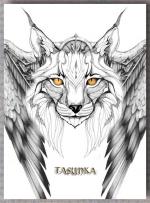 Týr "Hel" Tracklist:
- Gates of Hel (6:43)
- All Heroes Fall (5:16)
- Ragnars Kvæði (4:08)
- Garmr (4:54)
- Sunset Shore (4:43)
- Downhill Drunk (4:27)
- Empire of the North (5:12)
- Far from the Worries of the World (5:35)
- King of Time (4:57)
- Fire and Flame (5:39)
- Against the Gods (5:44)
- Songs of War (5:17)
- Álvur Kongur (7:25)
==> 'Hel' was tracked entirely by Thomsen and Joensen, with sessions split between the latter's studio in Søldarfjørður, drums lain down at Jacob Hansen's studio in Denmark, Skibenæs working in his home studio, and some solos and bass details recorded while they were on the road in North America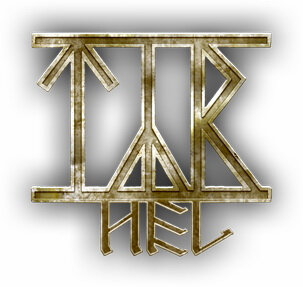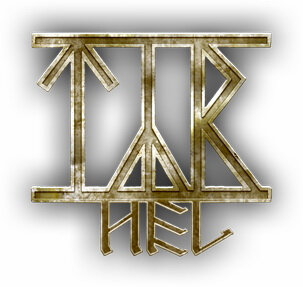 - Heri Joensen: V / G
- Gunnar Thomsen: B / V
- Terji Skibenæs: G
- Tadeusz Rieckmann: D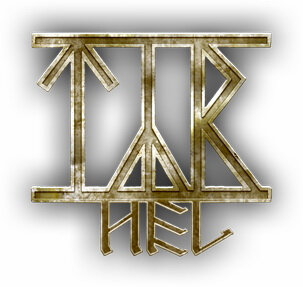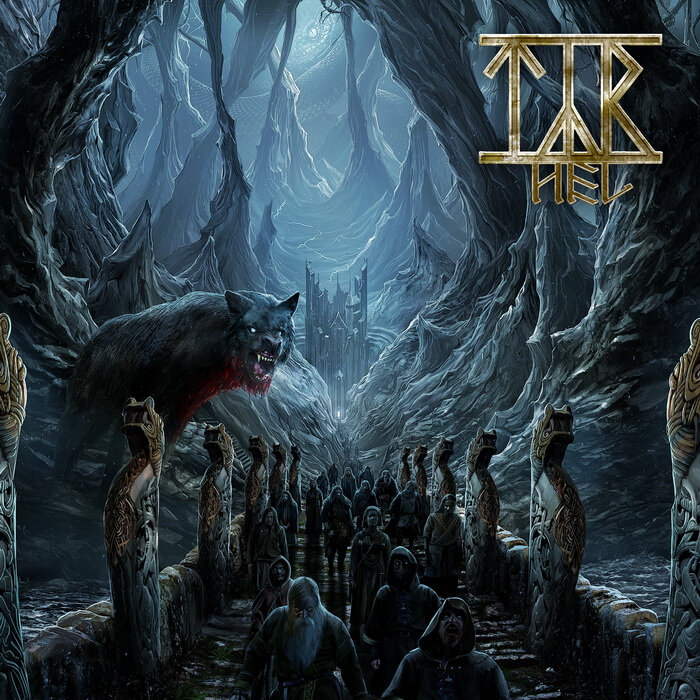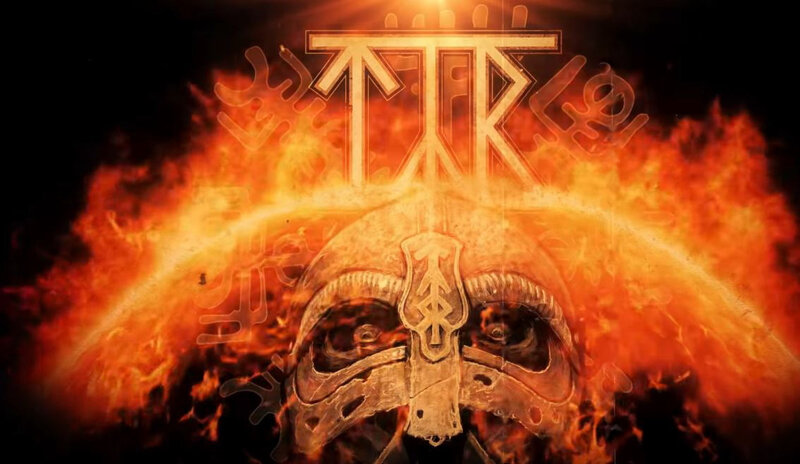 ---
07 février 2019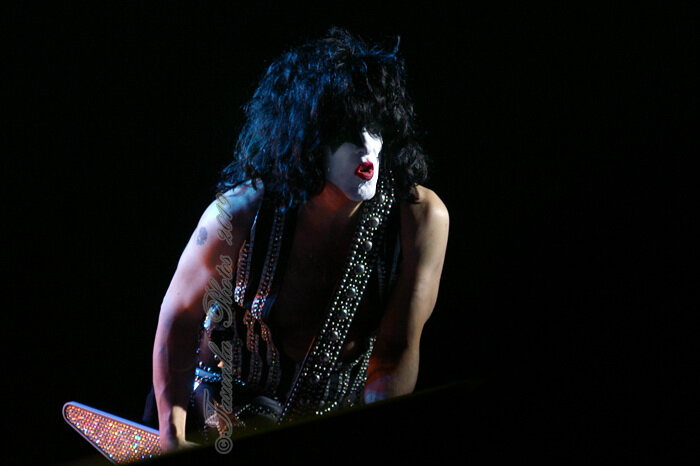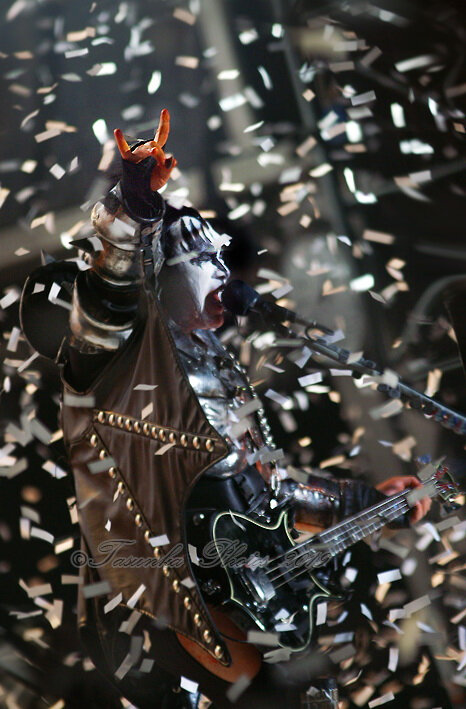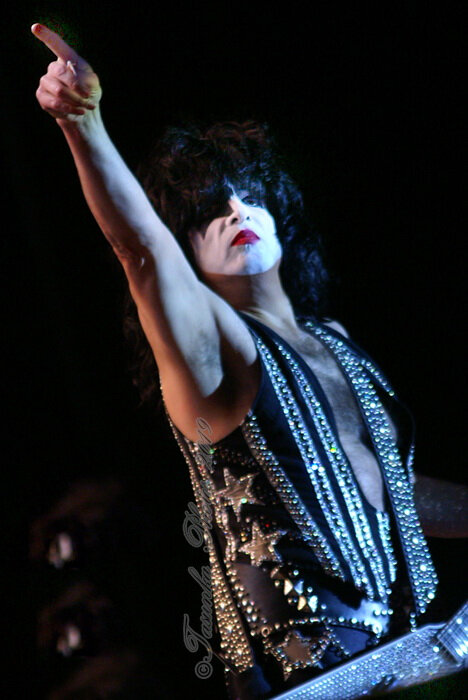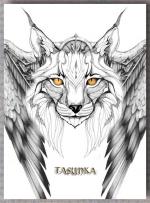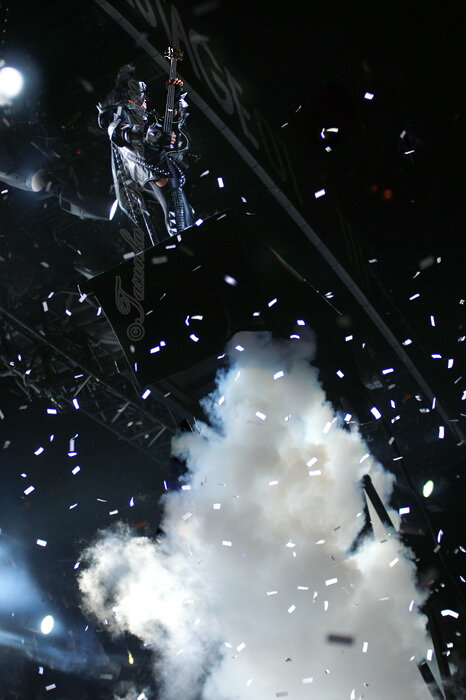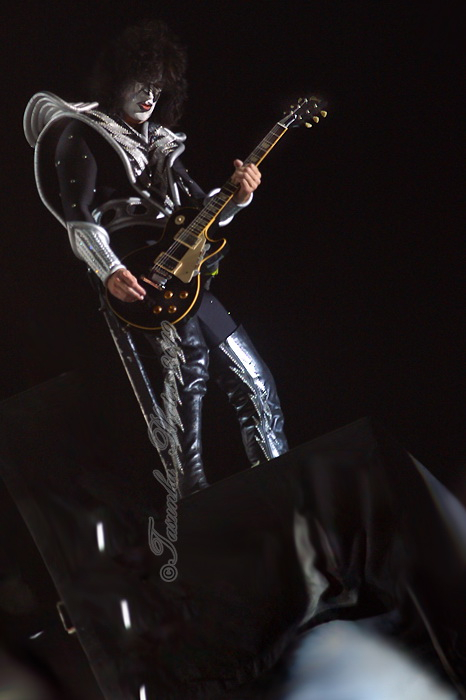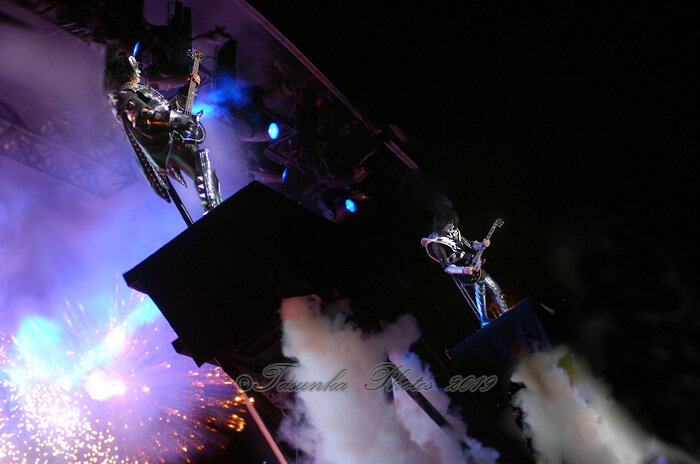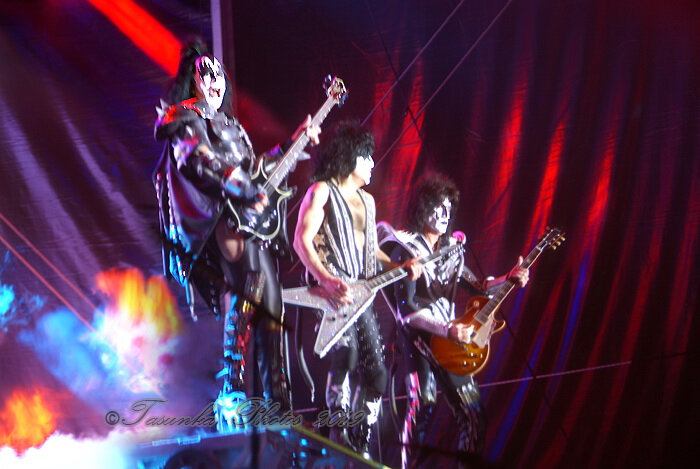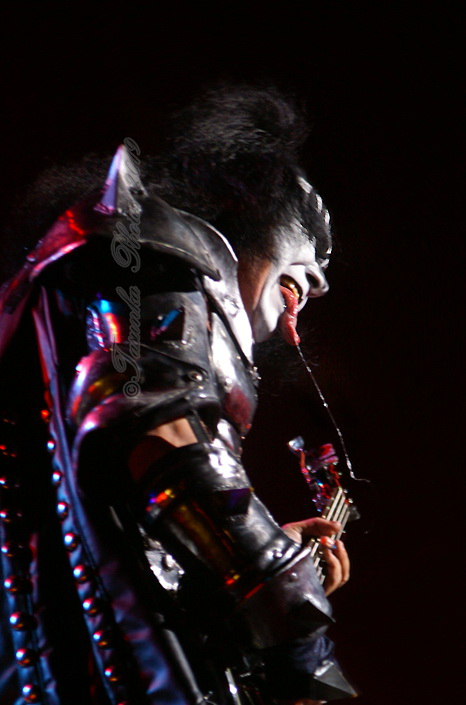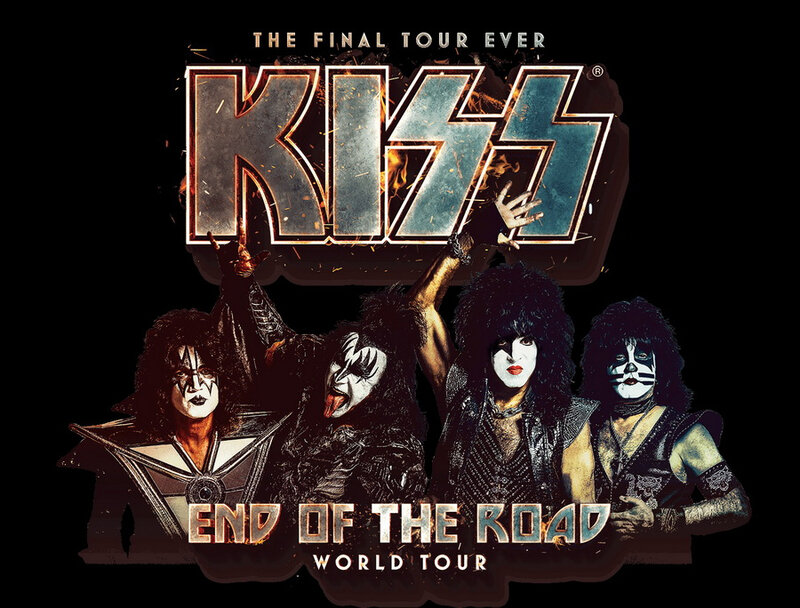 ==>All Tour Dates: click above<==
==> HELLFEST 2019 / France: cliquer logo ci-dessous <==
---
10 novembre 2018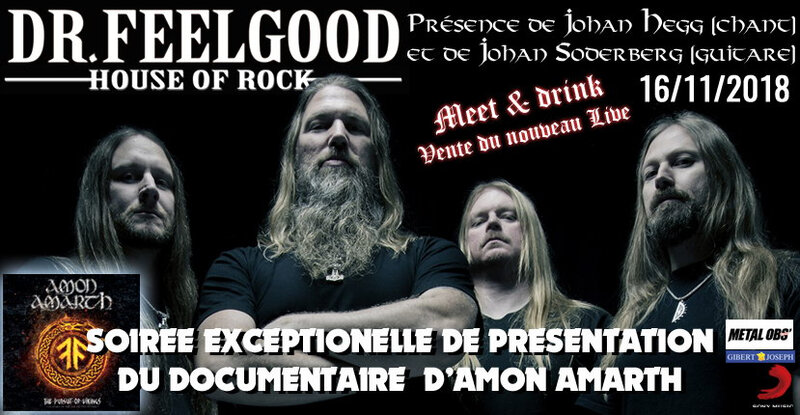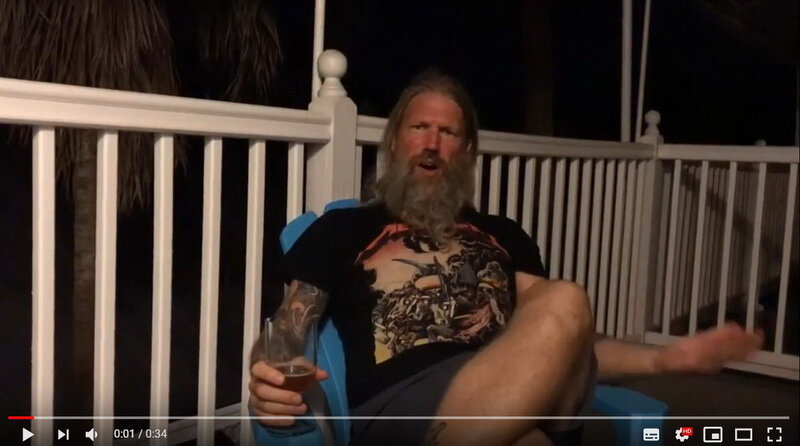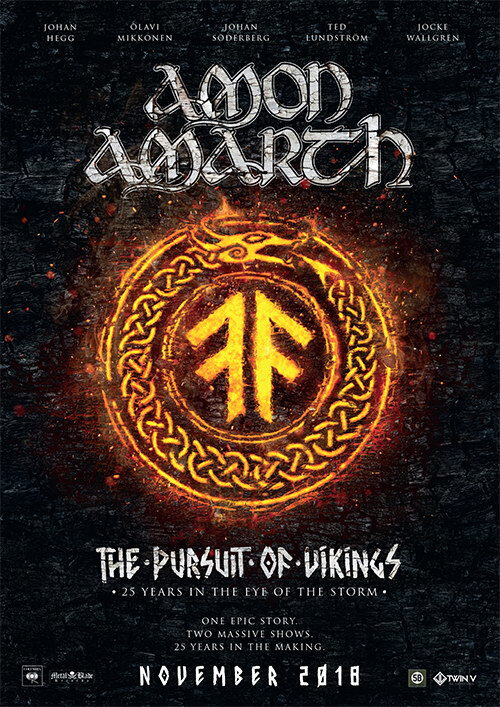 For a preview of The Pursuit Of Vikings, a live video of "Raise Your Horns" can be viewed at https://amonamarth.lnk.to/pursuitofvikings
where the DVD/live album can also be pre-ordered in the following formats via Metal Blade Records in the USA:
--CD/2DVD 8-Panel Digipak
--Blu-ray (includes audio digital download of Main Stage Show)
--special edition hardcover book with 6 discs (3DVD, 2CD, 1 Blu-ray) plus amulet and patch - (import - limited to 500 copies)
--transparent orange vinyl (US retail exclusive - limited to 500 copies)
--clear with black splatter vinyl (US webstore exclusive - limited to 250 copies)
--transparent yellow with orange marble vinyl (US webstore exclusive - limited to 250 copies)
CD track-listing (Main Stage Show: August 17th, 2017):
01. The Pursuit of Vikings
02. As Loke Falls
03. First Kill
04. The Way of Vikings
05. At Dawn's First Light
06. Cry of the Black Birds
07. Deceiver of the Gods
08. Destroyer of the Universe
09. Death in Fire
10. Father of the Wolf
11. Runes to My Memory
12. War of the Gods
13. Raise Your Horns
14. A Dream That Cannot Be
15. Guardians of Asgaard
16. Twilight of the Thunder God
DVD Digipak and Blu-ray track-listings:
--Documentary
--T-Stage Show: August 16th, 2017
01. Twilight of the Thunder God
02. Free Will Sacrifice
03. With Oden on Our Side
04. The Last with Pagan Blood
05. For the Stabwounds in Our Backs
06. Thousand Years of Oppression
07. Gods of War Arise
08. Versus the World
09. Asator
10. Under the Northern Star
11. Fate of Norns
12. Varyags of Miklagaard
13. Live for the Kill
14. Victorious March
--Main Stage Show: August 17th, 2017
01. The Pursuit of Vikings
02. As Loke Falls
03. First Kill
04. The Way of Vikings
05. At Dawn's First Light
06. Cry of the Black Birds
07. Deceiver of the Gods
08. Destroyer of the Universe
09. Death in Fire
10. Father of the Wolf
11. Runes to My Memory
12. War of the Gods
13. Raise Your Horns
14. A Dream That Cannot Be
15. Guardians of Asgaard
16. Twilight of the Thunder God
**Note: special edition hardcover book contains all of the above, plus audio from T-Stage Show: August 16th, 2017**
Vinyl track-listing (Main Stage Show: August 17th, 2017):
SIDE A
01. The Pursuit of Vikings
02. As Loke Falls
03. First Kill
04. The Way of Vikings
SIDE B
05. At Dawn's First Light
06. Cry of the Black Birds
07. Deceiver of the Gods
08. Destroyer of the Universe
09. Death in Fire
SIDE C
10. Father of the Wolf
11. Runes to My Memory
12. War of the Gods
13. Raise Your Horns
SIDE D
14. A Dream That Cannot Be
15. Guardians of Asgaard
---
26 octobre 2018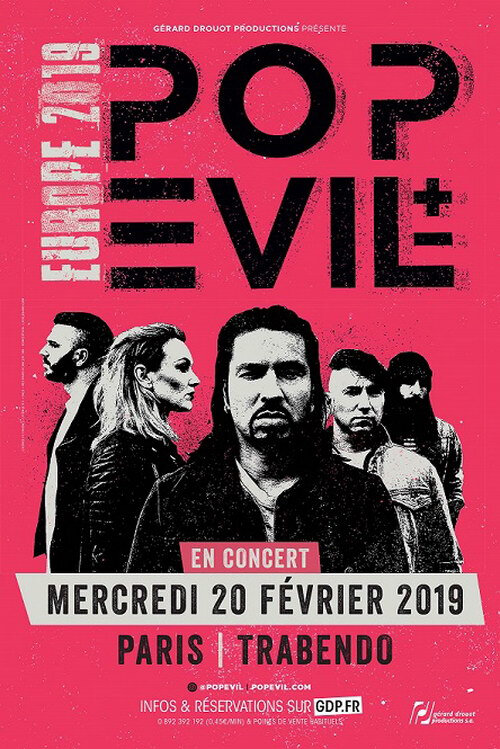 ==> POP EVIL - France / Paris @Trabendo: locations ici <==
==> POP EVIL - Tour Dates 2019: click here <==


Suite à leur tournée d'été aux USA avec Poison & Cheap Trick, et de nombreux concerts en tête d'affiche en Amérique du Nord,
POP EVIL débarquera enfin en Europe au mois de février 2019 pour une tournée qui passera par l'Allemagne, la Grande-Bretagne, les Pays-Bas et la France !
Mercredi 20 Février 2019 : Paris / Le Trabendo - Locations ICI
Le chanteur Leigh Kakaty ne cache pas son enthousiasme :
« Nos fans nous ont harcelé pour que revenions jouer en Europe. Leur patience est enfin récompensée ! Cette tournée s'annonce plus que bien. Avec près d'un an de concerts américains derrière nous, l'énergie sur scène est à son maximum et nous allons nous surpasser pour le public européen ! »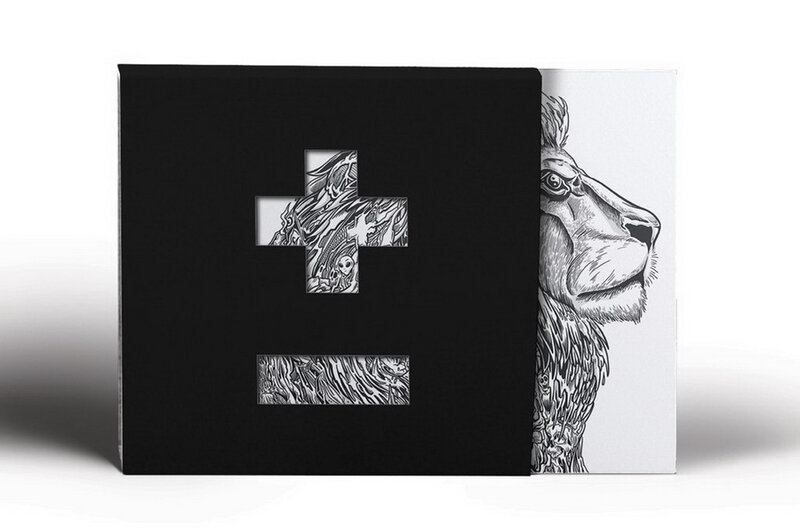 ==> "Pop Evil" Chronique / French Review: here / ici <==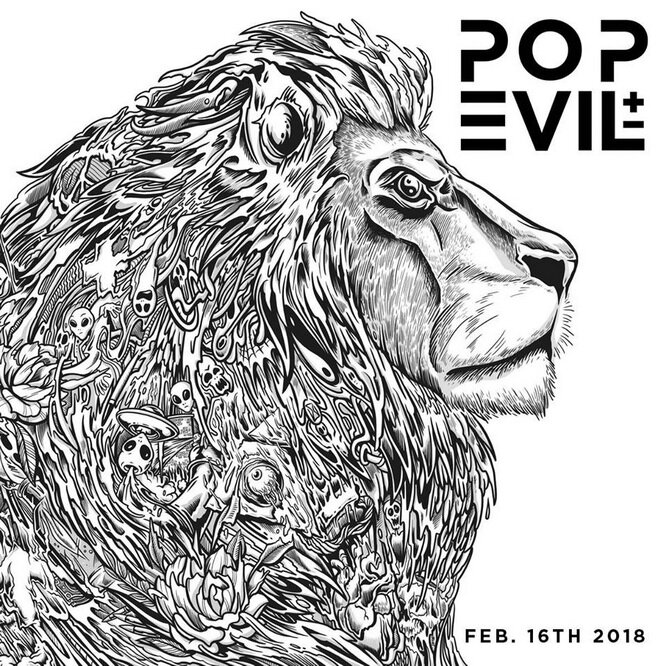 ---
20 juillet 2018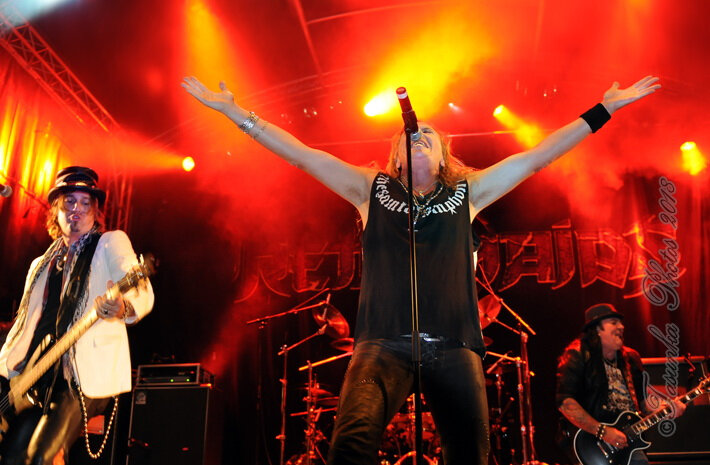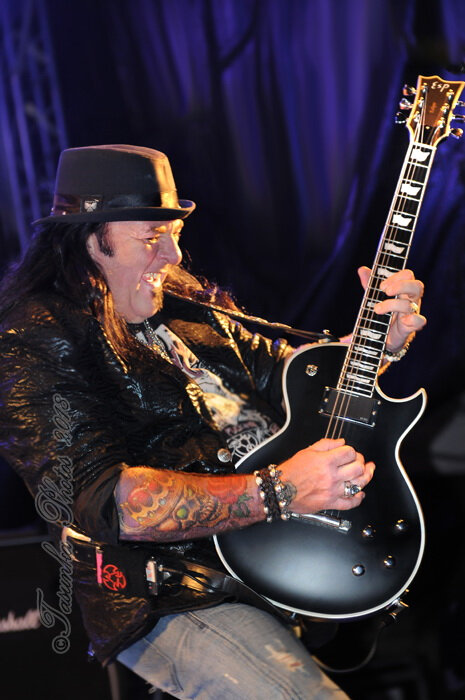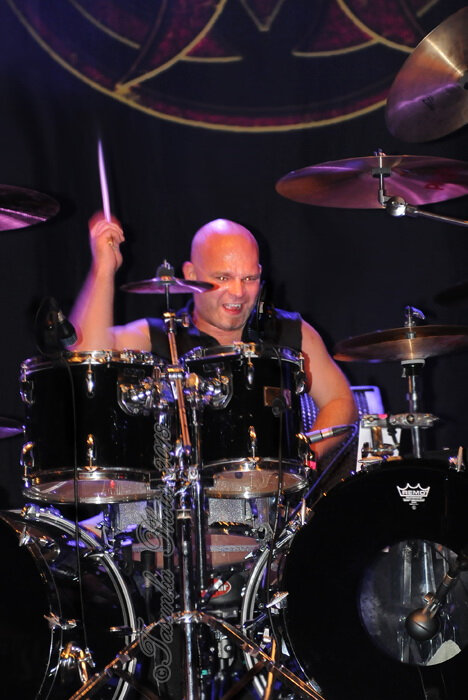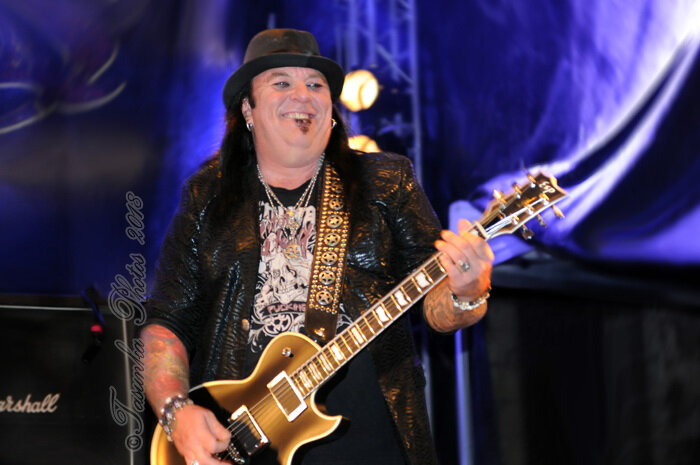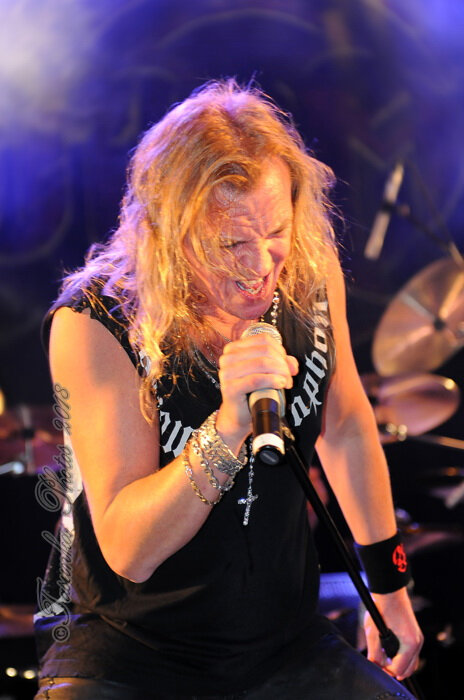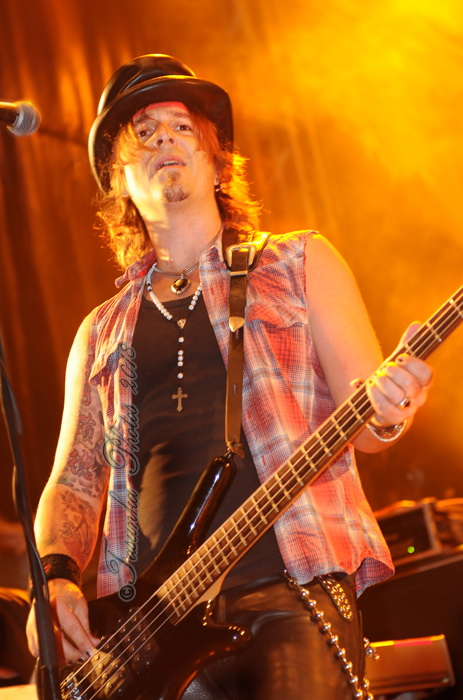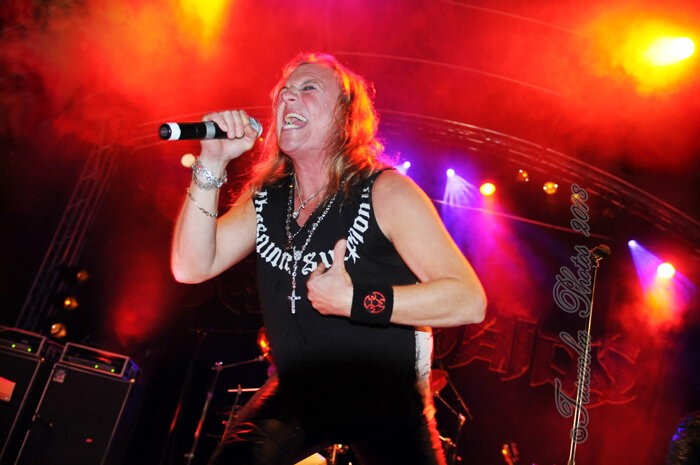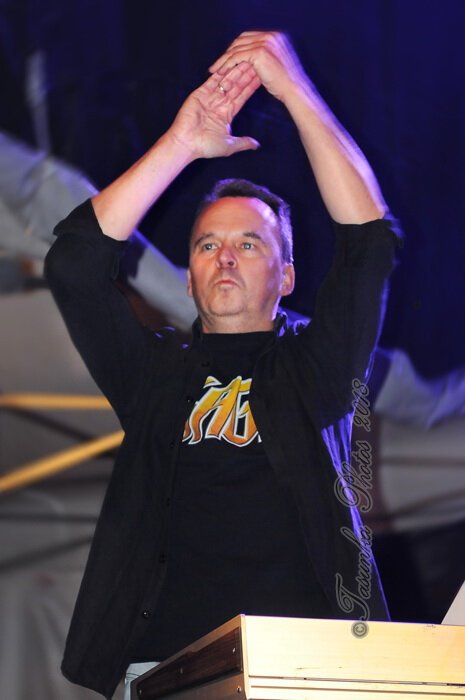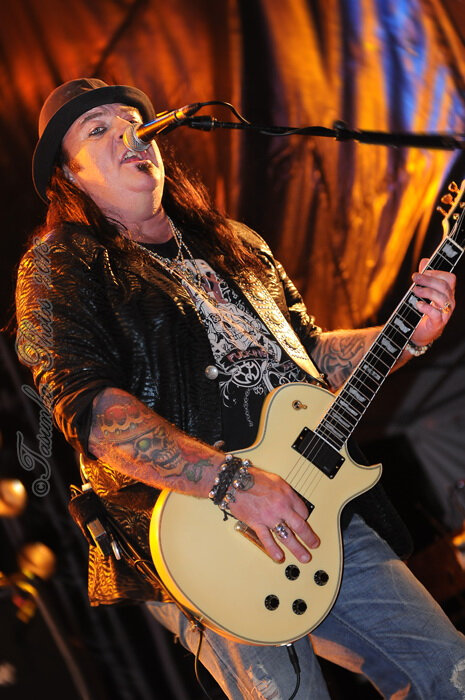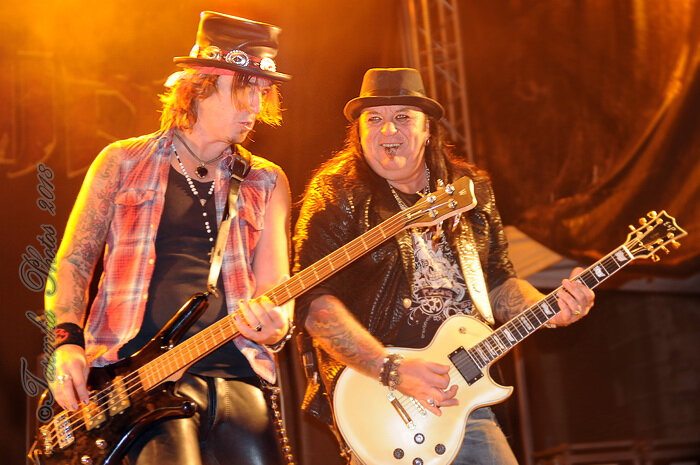 ---
19 juin 2018
==> K.O.B. are back !! <==
KOB Line-Up:
- Stéphane Graziani / Vocals
- Thierry Huylebroeck / Guitars
- Rodolphe "Rudy" Bousquet / Guitars
- Jean Michel Berger / Bass (ex- SKELETON CREW)
- Bruno Laguide / Drums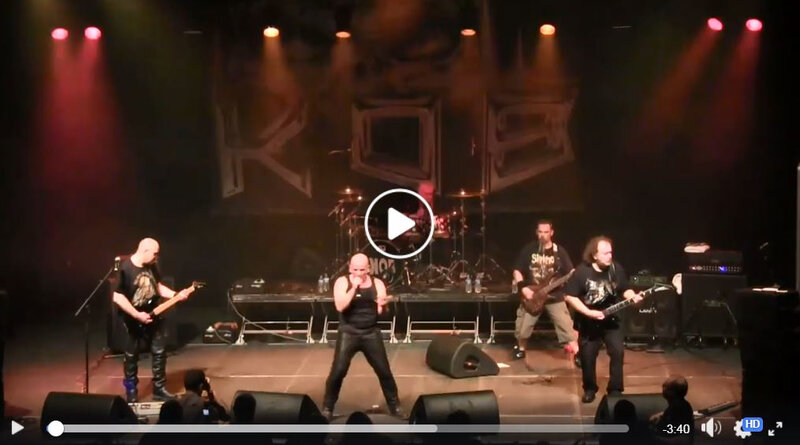 Oui, les briscards du Heavy sans fioriture, juste l'essentiel de ce Hard Rock péchu qui fait du bien par où ça passe, sont bel et bien de retour et cela mérite deux cornes hautes en salut métallique !
K.O.B., pour resituer le groupe, ont fait impression dès leurs débuts pas mal d'années plus tôt, avec leur approche carrée, droit au but à l'impact Heavy / Hard affirmé: d'ailleurs, les cervicales des premiers spectateurs des prestations énergiques des français, s'en souviennent encore, un sourire aux lèvres de la part de leurs propriétaires.
Et comme le clame AC/DC, puisque "it's a long way to the top if you want to Rock'n'Roll', la route de K.O.B. n'a pas échappé à cet adage et effectivement connu des hauts, mais aussi des bas, splits inclus. Et puisque le Rock'n'Roll, on l'a dans les tripes ou pas, la bonne nouvelle de 2016, après leur dernier split heureusement revoqué, c'est que les 'Old Boys of Heavy Metal', ont décidé d'effectuer un retour aux affaires et ils sont déterminés à faire parler la poudre à nouveau!
Le line-up original étant reformé, à l'exception du bassiste (voir ci-dessus), la toute première prestation du groupe a eu lieu au Mojo Café en septembre 2016 de façon assez confidentielle, de manière à observer les réactions en live.
Le vrai « grand » retour de KOB s'est fait sur la scène du Théâtre de Villeroy à Mennecy le 25 mars 2017, en tête d'affiche en compagnie du groupe Désillusion.
S'enchaineront ensuite, le Cirque Electrique à Paris, le Normandy Métal Fest, le Festival Montereau Confluences, le Festival Mennecy Métal Fest, etc …..
Désormais, le groupe s'est attelé à de nouvelles compositions en vue de produire un album, des pistes live furent d'ailleurs captées ça et là, alors, seront-elles sur la future production ???
Toujours est-il que mars 2018 marque l'entrée du groupe au studio PnF avec le toujours fidèle Fred Rochette aux manettes, qui avait déjà officié pour "Close To Dawn" (2009)
Alors, ladies and gentlemen, préparez vos clous, patches, cuir et échauffez d'avance vos cordes vocales et cervicales, car K.O.B. sont de retour et ils sont déterminés à ne pas faire de prisonniers autant en live que pour leur futur quatrième album, à sortir dans les mois à venir !
Ne venez pas dire que vous n'avez pas été prévenus !
Stay tuned... closely ;) / A suivre...de près ;)
Tasunka
---