23 juin 2015
Message from WE ARE THE OCEAN about "The Pretender" : With Dave Grohl out of action, we thought we'd drop this Foo Fighters classic on you. Get well soon Dave! Catch us on tour in the UK this November!
(Due to injuries sustained in Dave Grohl's fall from the stage during Foo Fighters' June 12 show at Ullevi Stadium in Gothenburg, Sweden, doctors have required the cancellation of the remainder of the band's dates in the UK and Europe)

---
Après "Do It Together" extrait de leur nouvel album "Ark" (Chronique ici), le quatuor anglais We Are The Ocean continue d'explorer des univers rock inattendus avec une reprise du classique "The Pretender" des Foo Fighters !
Clin d'oeil à Dave Grohl contraint d'interrompre sa tournée après une chute

Actuellement en tournée des festivals d'Europe, We Are The Ocean se produira également ce soir en concert gratuit à Berlin dans le cadre de l'émission Arte Berlin Live, bientôt diffusé cet été sur la chaîne !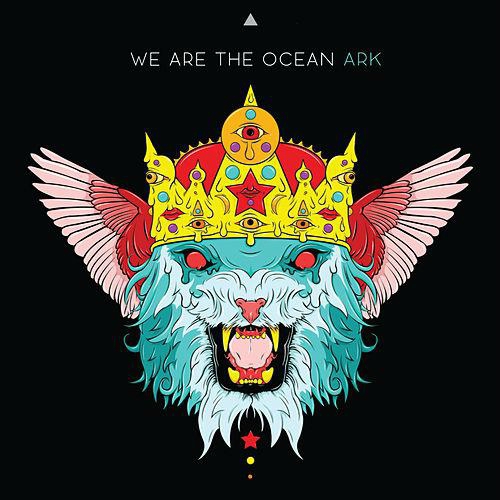 22 juin 2015
WE ARE THE OCEAN "Ark"
(BMG)
Sortie: 11 mai 2015
Du caractère, de la personnalité, une plongée intense dans la finesse ou dans l'attaque de leur Rock alternatif, le quatrième album de WE ARE THE OCEAN se révèle simplement superbe !
Celui-ci marque, effectivement, par son intelligence de compositions autant que par l'habileté que montre le quatuor anglais au long d'un « Ark » et que dire des paroles laissées au soin du chanteur-guitariste rythmique, Liam Cromby, si ce n'est qu'elles sont telles les lectures de l'homme, à savoir humaines et un voyage pour la conscience. Depuis deux albums dont celui-ci et le départ de son co-fondateur et alors chanteur, Dan Brown, WE ARE THE OCEAN continue son évolution, se diversifie et en impose de par sa richesse vaste comme l'océan sur lequel navigue « Ark », leur arche aussi forte musicalement que la très réussie pochette, peut l'être. Quant à Liam Cromby, l'homme étoffe avec « Ark » sa palette vocale en surfant du chant clair au plus profond, intense toujours, pour laisser passer les émotions que dégagent chaque instrument en une osmose convaincante s'il en est et ce, d'autant plus que l'album a été enregistré dans les conditions du live, ce qui laisse ce parfum d'intemporel, d'indispensable à cet album à l'identité affirmée et fait y adhérer sans retenue

Tasunka
Tracklisting « Ark »:
01. Ark
02. I Wanna Be
03. Good for You
04. Do It Together
05. Shere Khan
06. Hope You're Well
07. Letter to Michael
08. Holy Fire
09. Wild
10. There's Nothing Wrong
11. The Midnight Law
12. Remember to Remember Them
WE ARE THE OCEAN Line-Up :
- Liam Cromby – V / G
- Alfie Scully – G
- Jack Spence – B
- Tom Whittaker – D
---
---
---
21 juin 2015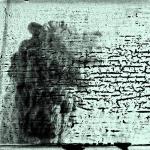 "Monuments To An Elegy"
(Martha's Music / BMG)
Release Date: December 9th, 2014

La danse continue, côté line-up, au sein de THE SMASHING PUMPKINS et aux dires de son mentor, compositeur principal et guitariste, l'incontournable et indéboulonnable Billy Corgan, les deux seuls membres officiels du groupe, sont sa personne et Jeff Schroeder (guitare). A la batterie, Tommy Lee (Mötley Crüe) remplace, sur album, le talentueux Mike Byrne et c'est Brad Wilk (Rage Against The machine) qui assure la tournée avec SP. Pour ce qui est de la basse de Nicole Fiorentino, le poste est repris par Mark Stoermer (The Killers). « Monuments To An Elegy » voit donc le jour, talonné par un second opus à sortir à quelques mois d'intervale, « Day For Night »
On retrouve ici et avec plaisir, les guitares Rock à l'épaisseur accrocheuse servie en diable par une production lourde ce qu'il faut, à la distorsion affirmée, qui donne cette patte qu'on aime tout comme les vocaux de 'chat perché' de Billy Corgan, même si l'homme est de toute évidence apaisé par rapport au passé, et des compositions de qui vous savez auxquelles ont participé Tommy lee et Jeff Schroeder. Ce qui donne un album avec des hauts et bas, et fait de ce retour des SP à la musique, de ce « Monuments To An Elegy » un album qui sait fédérer et parallèlement, auquel la magie des années 90s, de leur apogée, fait défaut. La magie de ce phénoménal double album de 1995 : « Mellon Collie and The Infinite Sadness »
Non pas que ce nouvel opus manque d'atouts et de moments forts, non, il en a, à commencer par le titre d'ouverture « Tiberius » où les guitares ronflent de leur gimmicks et riffs doublée d'un piano bien amené qui apporte un plus, le très bon « One And All (We Are)», quant à lui, reste dans la lignée puissante et fun, qui évoque au bon souvenir de bons titres du passé, de leur Rock alternatif des 90s..
Moment fort, aussi, sur l'original « Drum + Fife » où une flûte joute en lead et avec brio, le long du morceau, avec la batterie martiale mais au touché sensible de Tommy Lee : un titre abouti. Les bas ou disons les titres dont on prend plaisir à écouter mais qu'on oublie assez vite, sont à trouver auprès de « Being Beige », de « Dorian » pourtant réussis mais dont les claviers peuvent irriter par instants, alors que les guitares le font briller de mille feux, même constat sur « Monuments ». Par contre, irritant, "Run2Me" ou encore « Anaise ! » l'est : trop ostensiblement orienté pour toucher un vaste public mais c'est ce qui peut arriver quand la diversité est de mise au long de « Monuments To An Elegy ». Ce qui fait des 9 nouvelles et c'est à souligner, courtes compositions, des perles qui brillent plus ou moins, mais des perles quand même!
Beaucoup d'attente donc, pour l'album à venir : « Day For Night »
Tasunka
"Monuments To An Elegy" Track-listing :
01.Tiberius
02.Being Beige
03.Anaise!
04.One And All (We Are)
05.Run2Me
06.Drum + Fife
07.Monuments
08.Dorian
09. Anti-Hero
---
Smashing Pumpkins - "Being Beige"
---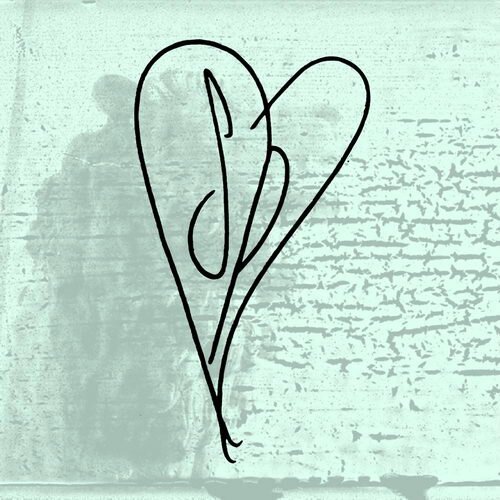 ---
The Smashing Pumpkins - One And All on Jimmy Kimmel Live
---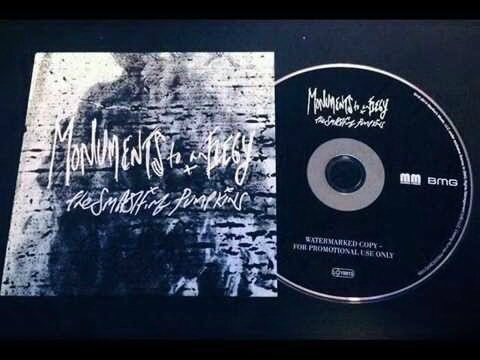 20 juin 2015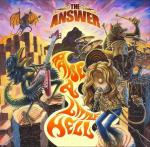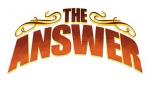 « Raise A Little Hell »
Release Dates:
March 6th 2015 (GSA/Benelux)
March 9th (UK and Europe)
March 10th in North America
La très réussie production de leur ami de longue date, Guillermo 'Will' Maya, et l'enregistrement du nouvel album « Raise A Little Hell », à Madrid, ont permis à THE ANSWER d'exprimer en plein leur amour de la musique qu'ils jouent, du Rock pur souche à la touche et au groove seventies. Permis, donc, de se lâcher, donc, sous le soleil espagnol de cet été 2014.
Et le moins qu'on puisse dire, c'est que THE ANSWER ont été productifs et inspirés en puisant au plus profond d'eux-mêmes pour donner vie aux douze nouvelles compositions authentiques et vivantes, au sein desquelles le quatuor a indéniablement mis toutes ses tripes et son âme.
Le charismatique Cormac Neeson fait toujours montre de cette voix éraillée dont il sait si bien jouer pour faire passer l'émotion des textes, des compositions ou de plus de légèreté ; voix qui reste, d'ailleurs, parfaite quelque soit le Rock / Blues Rock / Rock Alternatif / Hard Rock de la formation irlandaise.
Bien sûr, côté maestria à la guitare de Paul Mahon, basse de Micky Waters et batterie de James Heatley, tripes et âme y sont incontestablement présentes, là aussi et le choix fort judicieux d'avoir laissé les peaux de batterie un peu desserrées, les faisant sonner d'un son lourd parfait, ainsi que la saturation des basse et surtout de la guitare, qui est judicieuse pour donner de l'épaisseur et coller à l'atmosphère vivante, profonde et parlante, qui coure au long de l'album. Le morceau titre « Raise A Little Hell », est un must en soi et peut résumer le nouvel opus, en lui-même, ainsi que le superbe « Last days Of summer ». Et en parlant des atouts, la pochette psychédelique de Sebastian Jerke, compte parmi les nombreux qu'offre l'album.
En somme, 'THE ANSWER sont fiers et excités d'avoir donné vie à « Raise A Little Hell »' déclarent-ils et ils peuvent l'être :
touchant ou plus léger, mélodique, intense et profond toujours, joué et chanté toutes tripes et âme Rock sorties, au point de donner la chair de poule sur certains passages, THE ANSWER délivrent assurément un album fort et qui compte !

Tasunka
Track-List "Raise A Little Hell":
01- Long Live The Renegades
02- The Other Side
03- Aristocrat
04- Cigarettes & Regret
05- Last days Of Summer
06- Strange Kinda' Nothing
07- I Am What I Am
08- Whiplash
09- Gone Too Long
10- Red
11- I Am Cured
12- Raise A Little Hell
THE ANSWER Line-Up :
-Cormac Neeson : V
-Micky Waters : B
-James Heatley : D
- Paul Mahon : G
---
---
THE ANSWER - Long Live The Renegades (Official Lyric Video)
---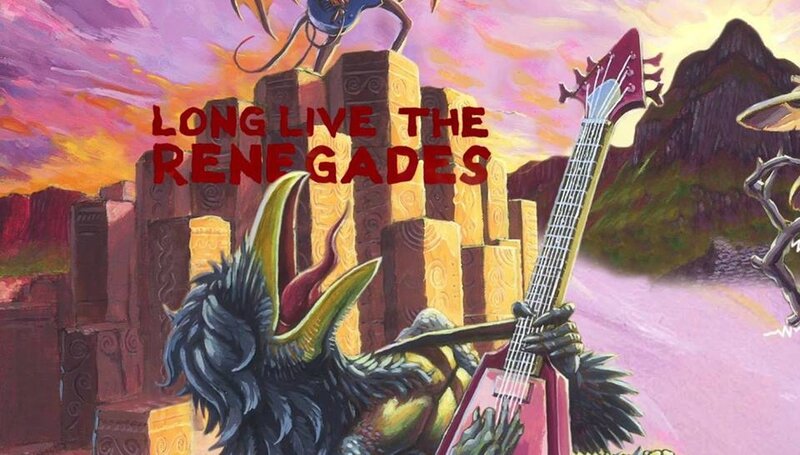 04 juin 2015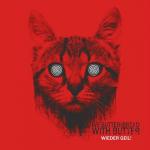 « Wieder Geil ! »
Release Dates: May 22nd 2015 (EU) / June 23rd (US)

WE BUTTER THE BREAD WITH BUTTER sortent un quatrième album et le titre même "Wieder Geil !" (Génial à nouveau) résume, à lui seul, ce que ce très créatif groupe basé à Berlin peut faire, à savoir briller avec son Metalcore teinté d'Electro qui ne suit aucune mode, seulement l'envie du quatuor de tout donner et se faire plaisir.
Recette gagnante comme il se doit, car le tout dernier opus de WBTBWB est un petit bijou !
Au chant, Paul Bartzsch, explose tout en explorant pour la première fois pleinement sa large palette vocale et s'enchainent les growls, le chant clair, avec la même redoutable efficacité et précision, la guitare de son complice de compositeur, producteur, Marcel Neumann, est au diapason, tout comme la section rythmique; d'ailleurs, un titre tel que « Berlin, Berlin ! » se pose en exemple pour illustrer le propos, avec growl, chant clair et apport de vocaux féminins, le tout pour une ritournelle virale qui vous colle à la peau. Pareil effet marquant sur "Gib Mir Mehr"
Et le meilleur arrive avec « Bang Bang Bang » qui démontre ce mixage entre Indus / Metalcore et cette puissance réussie : on y retrouve des growls nerveux, de l'indus, du Metalcore et un pont au milieu de cette avalanche rauque, est fait avec l'apparition d'un violon, fort intelligemment utilisé : du grand art.
«Ich Mach Was Mit Medien » assure, lui aussi, cette fois en mêlant Metalcore et Electro. « Rockstar » fait, quant à lui, sensation autant avec l'humour des textes que cette attaque au tempo de fou tout le long d'un titre, pour soudain surprendre et faire un break en plein milieu, puis reprendre le gimmick qui va bien, retour à un pont au chant clair : trop bon ce morceau, en somme.
Son des plus à la hauteur pour mettre la dynamique des titres en valeur, compositions qui montrent une créativité appréciable au long de l'album, bon groupe et principalement le duo de tête, chant / guitare qui explose de leur présence, sans oublier le mélange chant en anglais et en allemand et voilà, secouez, et vous avec le quatrième opus de WBTBWB, opus qui ne vous quitte pas après l'avoir écouté : oui, ils sont « Wieder Geil ! » :)

Tasunka

Tracklisting "Wieder Geil !":
01-Ich Mach Was Mit Medien
02-Exorcist:
03-Anarchy
04-Berlin, Berlin!
05-Bang Bang Bang
06-Gib Mir Mehr
07-Rockstar
08-Thug Life
09-Warum Lieben Wir Nicht Mehr
10-Zombiebitch

Line Up WE BUTTER THE BREAD WITH BUTTER:
-Paul Bartzsch : V
-Marcel Neumann : G /V
-Maximillian Pauly : B
-Can Özgünsür : B
---
WE BUTTER THE BREAD WITH BUTTER - Berlin, Berlin!
---
WE BUTTER THE BREAD WITH BUTTER - Bang Bang Bang
---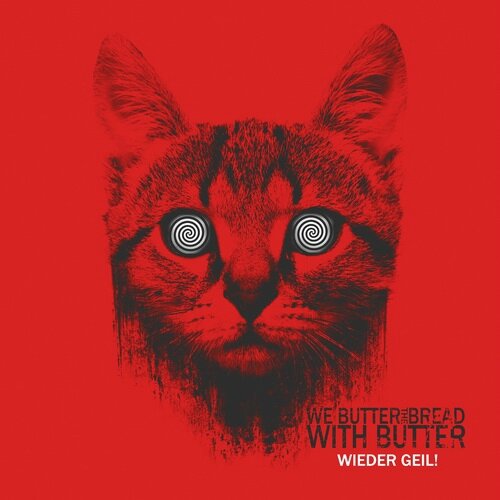 02 juin 2015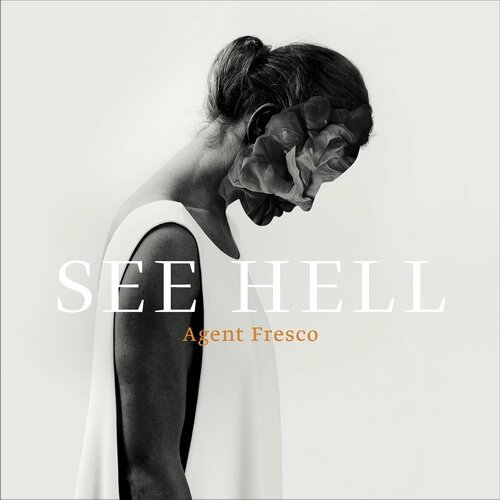 Single tiré de l'excellent album "Destrier", "See Hell" est une merveille de force émotionnnelle musicale à l'image de la vidéo tournée pour le single, comme le décrit le chanteur d'AGENT FRESCO, Arnór Dan Arnarson:
"The emotional trigger for this album was a disgusting encounter with violence that I had a couple of years ago. See Hell raises questions about the nature of violence, the act of revenge and its consequences."states Arnór Dan Arnarson, lead singer of AGENT FRESCO."Waking up and going to sleep with intense anger and angst is such a heavy weight on your heart but I wanted to stay close to these raw emotions and feed off them when making the album, so I kept them animated throughout the entire process. In hindsight, I now realise that it got a bit out of hand that in the end, I almost fell victim to my own personal Stockholm syndrome, and this is what we wanted to capture in the music video. I've wanted to collaborate with the Icelandic actor Arnar Dan for some time now, and after working with him on pre-production and being with him on set, I can proudly say he fucking nailed the song with his performance in the video. Being my emotional Doppelgänger always made sense, though, given that our names are almost identical. It was just meant to be!"
---
TOUR DATES:
-20.06. IS, Reykjavik - Secret Solstice Festival
-09.07. IS, Neskaupstaður - Eistnaflug Festival
-11.07. UK, Newark - UK Tech-Fest
-24.09. GER, Berlin - Privatclub
-25.09. GER, Hamburg - Reeperbahn Festival
-26.09. GER, Köln - Underground
-04.11. IS, Reykjavik - Iceland Airwaves Festival


---
01 juin 2015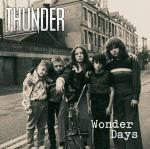 « Wonder Days »
Release Date : 26 May 2015
Dès le début de « Wonder Days », on reconnait de suite pourquoi les britanniques de THUNDER sont si populaires depuis ces 25 dernières années et comptent autant dans le monde Rock, pourquoi il fait si bon de les retrouver après six ans sans album studio. Oui, THUNDER se montrent une nouvelle fois à la hauteur des attentes avec ce « Wonder Days », bardé de leur Classic Rock de première classe, de cette voix imparable de Danny Bowes et de cette guitare aux riffs puissants, finement mélodiques de Luke Morley, qui font l'incontournable et reconnaissable entre toutes, marque de fabrique du groupe
Si le morceau titre « Wonder Days » explose d'un Rock sensuel, dynamique, si le festif est aussi de la partie avec les plus légers mais toujours accrocheurs « The Thing I Want » ou le feu d'artifice final de Rock 50s-60s, « I Love The Week-end », l'un des sommets de « Wonder Days » arrive avec l'original « The Rain », où la mandoline cotoie le Rock et épice le tout d'un parfum Folk pour un morceau intemporel et abouti. On retrouve, d'ailleurs, le même effet avec, dans un autre registre, le must qu'est « Serpentine », qui sait apposer sa touche sensuelle sur un Blues digne du sud profond. Même chose pour « Chasing Shadows » et son atmosphère 70s digne de LED ZEPPELIN, DEEP PURPLE ou pour le touchant et fort en sensations Rock de « When The Music Played ». Varié, passant du festif au plus sensuel, au plus profond tendance bluesy, le tout toujours sur un dynamique Classic Rock en fil rouge, THUNDER ont mis dans le mille, une fois de plus, avec ce nouvel album studio vivant et intemporel, dynamique et profond, varié et catchy comme tout album digne de figurer dans toute bonne collection, doit l'être : un achat 'satisfaction garanti' pour une formation, si jeune et créative dans l'âme, hors du temps, des modes. Ils aiment ce qu'ils font et on adhère d'autant que, outre les compositions et l'interprétation au top, la production confiée aux bons soins de Mike Fraser (AC/DC, Metallica, Aerosmith) rend honneur à l'ensemble
A noter le retour de Ben Matthews, l'un des guitaristes du groupe, au sein de THUNDER, après avoir vaincu son cancer, en novembre 2014
PS du 15 juin 2015: victime d'une infection virale, Danny Bowes et tout THUNDER n'ont malheureusemet pas pu donner leur concert à Paris
Tasunka
'Wonder Days' Track listing :
01. Wonder Days
02. The Thing I Want
03. The Rain
04. Black Water
05. The Prophet
06. Resurrection Day
07. Chasing Shadows
08. Broken
09. When The Music Played
10. Serpentine
11. I Love The Weekend

THUNDER Line-Up:
-Luke Morley – G
-Danny Bowes – V
-Harry James - D
-Ben Matthews - G
-Chris Childs - B
---
29 mai 2015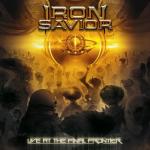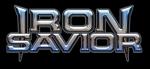 "Live At The Final Frontier"

(AFM Records)

Release Date Europe: May 29th, 2015
Release Date USA: July 10th, 2015
Quasiment deux décennies de services fort efficaces dans le domaine d'un Power Metal classieux et puissant aux influences JUDAS PRIEST/ IRON MAIDEN des débuts pour les allemands de IRON SAVIOR et voici, enfin, leur tout premier live DVD / CD qui arrive dans les lecteurs et ce, après 8 albums studios au compteur, des changements de line-up, puisque du trio fondateur composé en 1996 de Piet Sielck, Kai Hansen (Gamma Ray), Thomen Stauch (ex-Blind Guardian), seul Piet Sielck reste au chant et guitare.
Et vous savez quoi ? 'dieu du Metal' que ce live est réussi, avec une set list qui survole 20 ans ou presque de Power Metal du groupe, avec cette énergie toujours aussi intacte des premiers morceaux aux derniers en date, on en prend plein la vue et les oreilles avec ce « Live At The Final Frontier » qui séduira, avec raison, tout fan de Metal Power / Heavy joué pied au plancher option pas de quartierS : c'est que ça sonne de la basse aux guitares, de la batterie au chant éraillé de Piet Sielck, le tout avec un son authentique qui rend tout le relief de cette soirée de folie où le live a été enregistré à Hambourg, en janvier 2015, à domicile pour le groupe, pour info.
La foule est aux anges, le groupe aussi et ça s'entend et se voit. On s'éclate en compagnie d'IRON SAVIOR et des titres tels que « Break The Curse » vous donnent envie d'headbanger à plein régime, de même avec « The Savior », « Hall Of The Heroes », « Heavy Metal Never Dies », "Condition red", « Coming Home » sur lequel le chant démontre sa palette en sachant passer de l'attaque vocale éraillée au soft, puis, retour au plein pot avec le medley « Iron Watcher », le titre « Atlantis Falling » des débuts de la bande et cerise sur le Metal, le live se conclue sur un incontournable de JUDAS PRIEST: la reprise endiablée de « Breaking The Law ».
20 ans pour ce live, l'attente valait le coup : « Live At The Final Frontier » version DVD ou 2 CDs est un must pour cette formation qui agite bien haut le drapeau du Power Metal nourri aux racines de la NWOBHM et a su trouver son style :)

Tasunka
Tracklisting:
Available as DVD/2CD-package (Digipak)
CDs:
01. Ascendence
02. Last Hero
03. Starlight
04. The Savior
05. Revenge Of The Bride
06. Break The Curse
07. Burning Heart
08. Mind Over Matter
09. Hall Of The Heroes
10. R U Ready
11. Condition Red
12. I've Been To Hell
13. Heavy Metal Never Dies
14. Coming Home
15. Iron Watcher (Medley)
16. Atlantis Falling
17. Breaking The Law (Judas Priest Cover)
DVD:
01. Ascendence
02. Last Hero
03. Starlight
04. The Savior
05. Revenge Of The Bride
06. Break The Curse
07. Burning Heart
08. Mind Over Matter
09. Hall Of The Heroes
10. R U Ready
11. Condition Red
12. I've Been To Hell
13. Heavy Metal Never Dies
14. Coming Home
15. Iron Watcher (Medley)
16. Atlantis Falling
17. Breaking The Law (Judas Priest Cover)
*Also additional backstage/concert footage
---
---
IRON SAVIOR Line-Up:
-Jan S. Eckert : B
-Joachim 'Piesel' Küstner : G
-Piet Sielck : V / G
-Thomas Nack : D
---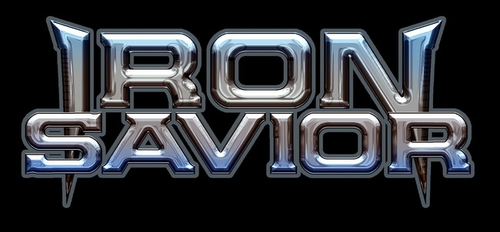 15 mai 2015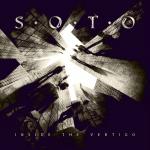 Release Date : 12th May, 2015
Besoin de défouler vos émotions, votre ras-le-bol puissance 10, vous savez de celui qui submerge et donne envie de crier à pleins poumons et transformer le tout en énergie pure et positive, alors, foncez vous procurer SOTO « Inside The Vertigo » parce que Jeff Scott Soto y a transformé ses frustrations, son ras-le-bol des dernières années en exprimant et mettant toute sa pèche, sa hargne en un album de puissance énergetique brute qui fait un de ces biens, au travers d'un Power Metal fort en émotions et mélodique comme on les aime, notamment sur les magnifiques et épiques 9 minutes de « End Of Days », c'est-à-dire 'top classe' avec option, rien à jeter au long des 12 morceaux bardés de dynamisme, de mélodies à chanter en chœur et de musiciens invités ou du groupe qui s'expriment, tous, sans retenue aucune et donnent tout leur savoir faire pour faire parler la poudre, sans oublier bien sûr de mentionner Jeff Scott SOTO lui-même qui bluffe, comme toujours, avec sa voix unique quel que soit le style pratiqué : la claque !
Avec une production ciselée comme un diamant, des paroles et compositions superbes auxquelles tout le groupe a apporté sa contribution plus les amis et guests, (voir line up ci-dessous), avec une interprétation au panache aussi assuré que la force mise à son service, rien à dire « Inside The Vertigo » vaut tous les antidépresseurs et a un effet libérateur bienvenu en redonnant une de ces envies de bouffer le monde; si, rien que ça ! :)
A noter que de la sortie de l'album coincide de façon intentionnelle avec la date de naissance du collègue et ami cher au coeur de JSS qui nous a quittés:
Marcel Jacob (Talisman): RIP
Tasunka
Tracklist SOTO "Inside The Vertigo":
01-Final say
02-The Fall
03-Wrath
04-Break
05-Narcissistacally Yours
06-End Of days
07-Inside The Vetigp
08-When I'm Older
09-Trance
10-Jealousy
11- Karma's Kiss
12-Fall To Pieces

SOTO international line-Up: From the US to Europe to South America ;) :
-Jeff Scott Soto: Vocals
-Jorge Salan: lead guitar
-BJ: keys, guitars
-David Z: bass
-Edu Cominato: drums
Tracks co-written with Jeff Scott Soto's bandmates as well as a of his famous friends/colleagues. Collaborators include:
-guitarists Gus G (Firewind, Ozzy)
-Jason Bieler (Saigon Kick)
-Mike Orlando (Adrenaline Mob)
-Joel Hoekstra (Night Ranger/TSO) - all of whom perform on their penned tracks for the album

Others appearing as guests/co-writers are:
-Casey Grillo (Kamelot)
-Connor Engstrom
-Tony Dickinson
-Leo Mancini
-Hugo Mariutti
-Gary Schutt
Produced by Jeff Scott Soto - mixed/mastered by Soto's long-time engineer and friend John Ellis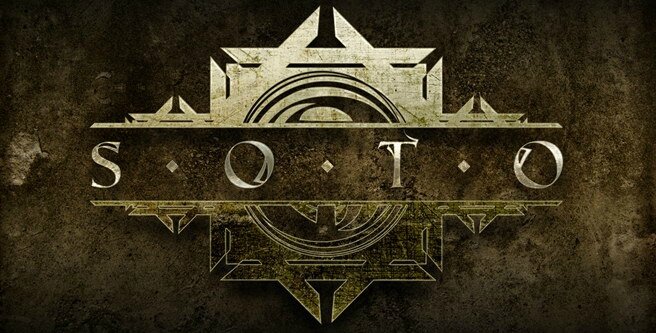 14 mai 2015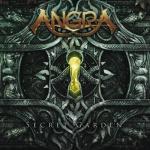 « Secret Garden"

Release: 12 May 2015
Vous voulez savoir pourquoi ANGRA est et reste une valeur sûre sur la scène Metal et particulièrement Power / Progressif ? Alors, écoutez ce « Secret Garden », leur dernier opus en date et vous aurez la démonstration éclatante du savoir faire de ce groupe qui a su atteindre les sommets depuis ces 23 dernières années et s'y maintenir et de plus, ce nouvel opus remettra les pendules à l'heure pour tout le monde: car, oui, ANGRA après quatre années d'absence des studios, est de retour et en forme, en pleine forme encore, qu'on se le dise!
C'est que la passion qui anime la troupe est, ici, manifeste et se double d'une toujours aussi parlante technique de jeu, d'un feeling qui servent admirablement des compositions fines, riches d'atmosphères, de diversité pour un résultat solide comme le Metal, mélodique et fouillé, profond comme l'est aussi ce concept album qui vous fera réfléchir de par ses textes bien inspirés, ses interprétations qui le sont tout autant
Et volent, avec puissance et dynamisme, les 48 minutes de ce « Silent Garden » de panache, qui ouvre grandes les portes du présent et du futur à ANGRA, qui le mérite amplement. Fort de l'arrivée d'un nouveau chanteur aux hautes qualités vocales qui collent si bien au groupe, à savoir de l'Italien Fabio Lione (RHAPSODY OF FIRE, VISION DIVINE) et d'un nouveau batteur de même calibre, en la personne de Bruno Valverde, voici que leur premier album en compagnie d'ANGRA, fait mouche. En parlant de faire mouche, il est à noter les participations vocales marquantes de non moins que Doro Pesch en duo vocal avec Rafael Bittencourt sur le fort réussi « Crushing Room » ou encore de Simone Simons (EPICA) sur convaincant titre éponyme « Secret Garden »
Une production au top, des musiciens et chanteur à l'unisson de ce haut degré, des guests de même niveau et vous avez 10 compositions de qualité qui vous restent en tête et font de ce « Secret Garden » un album hautement recommandé :)
A noter et féliciter Kiko Loureiro pour le fait que ce talentueux guitariste vient de rejoindre MEGADETH. Avec ANGRA, le brésilien a de quoi exprimer tout son talent
Tasunka
---
---
Tracklist "Secret Garden" :
01. Newborn Me
02. Black Hearted Soul
03. Final Light
04. Storm of Emotions
05. Synchronicity II ( Cover THE POLICE)
06. Violet Sky
07. Secret Garden (feat. Simone Simons-EPICA)
08. Upper Levels
09. Crushing Room (feat. Doro Pesch)
10. Perfect Symmetry
11. Silent Call

Line-Up ANGRA:
-Fabio Lione – V
-Rafael Bittencourt – G
-Kiko Loureiro – G
-Felipe Andreoli – B
-Bruno Valverde – D
-Simone Simons (Epica)– Guest Vocals ("Secret Garden")
-Doro Pesch – Guest Vocals ("Crushing Room")
---
---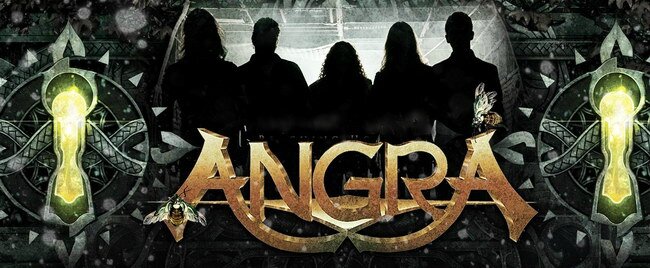 ==> ANGRA Tour dates 2015:Here / Ici ;) <==
---
---
---