23 avril 2020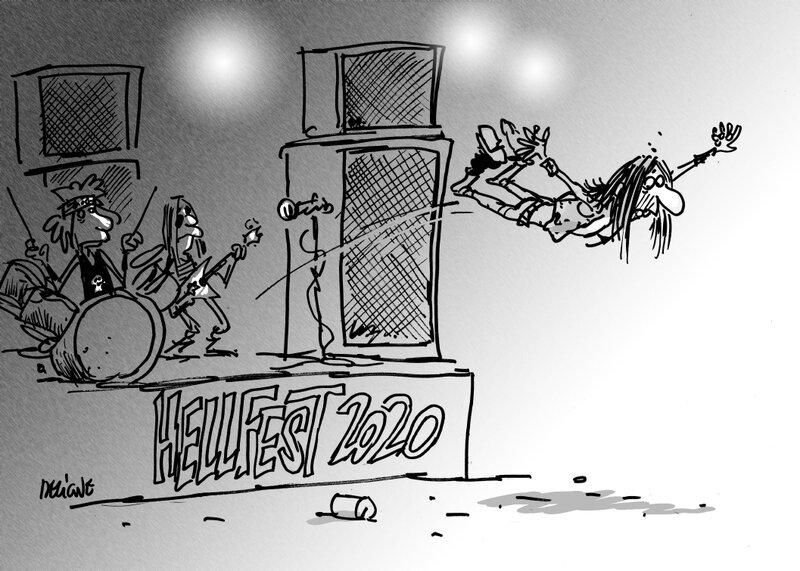 ---
22 avril 2020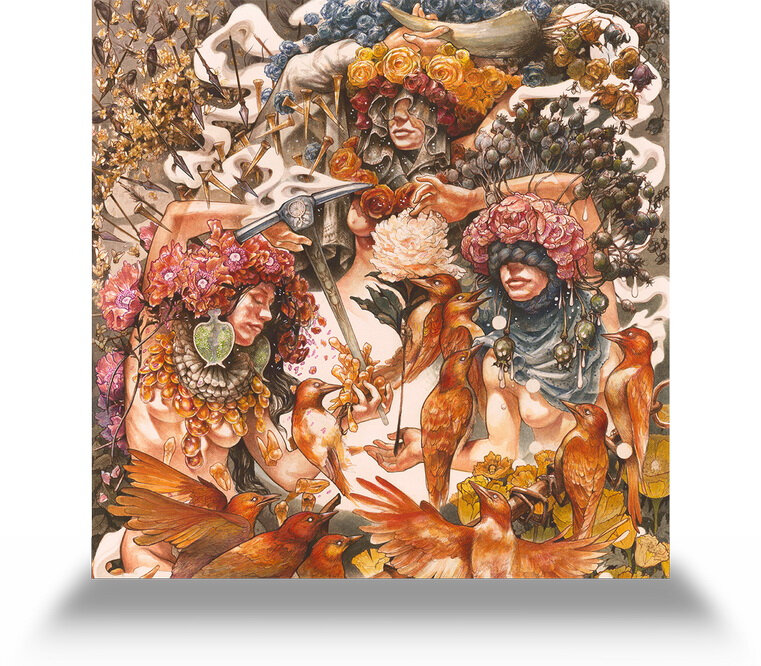 BARONESS share a new video for the song "Tourniquet" (from "Gold & Grey" album). Dubbed "Tourniquet (Socially Distant)" the footage features the four band members playing the six-and-a-half minute song at their respective homes, showcasing the band's ability to both socially isolate and come together to share the message of unity amidst the COVID-19 crisis.

The band issued a collective comment: "Hey everyone! Here's an as-live-as-possible performance of 'Tourniquet' that we made over the course of a couple days during this period of isolation. We have all maintained a rigid policy of social-distancing since becoming aware of this pandemic; which has unfortunately deprived us of our much preferred means of playing music. Throughout this crisis, the overall safety and responsibility of our global human community far outweighs the individual value of any show, festival or tour. We're refocusing and redoubling our energy to adapt to this situation as it unfolds. As difficult as it seems to navigate the effects of this virus, the isolation has not stripped us of our passion for Baroness' music. Playing music so far from our bandmates will never be particularly natural. However, the experience of making this video through emails, texts and phone calls has been a powerful reminder of how inspiring and invigorating music can be in times of stress, struggle and confusion. We hope you enjoy this performance. It isn't meant to highlight musical perfection or precision. Personally, it serves as a reminder that, no matter what situation we face, we are still able to enjoy friendship, family and community through something as simple as a song. Isolated but never alone… Baroness."

The video closes with a message to fans: "Be safe. Be good to each other. Act with personal and civic responsibility. We'll see you again soon."


"Gold & Grey" Tracklist :
01. Front Toward Enemy
02. I'm Already Gone
03. Seasons
04. Sevens
05. Tourniquet
06. Anchor's Lament
07. Throw Me An Anchor
08. I'd Do Anything
09. Blankets of Ash
10. Emmett-Radiating Light
11. Cold Blooded Angels
12. Crooked Mile
13. Broken Halo
14. Can Oscura
15. Borderlines
16. Assault on East Falls
17. Pale Sun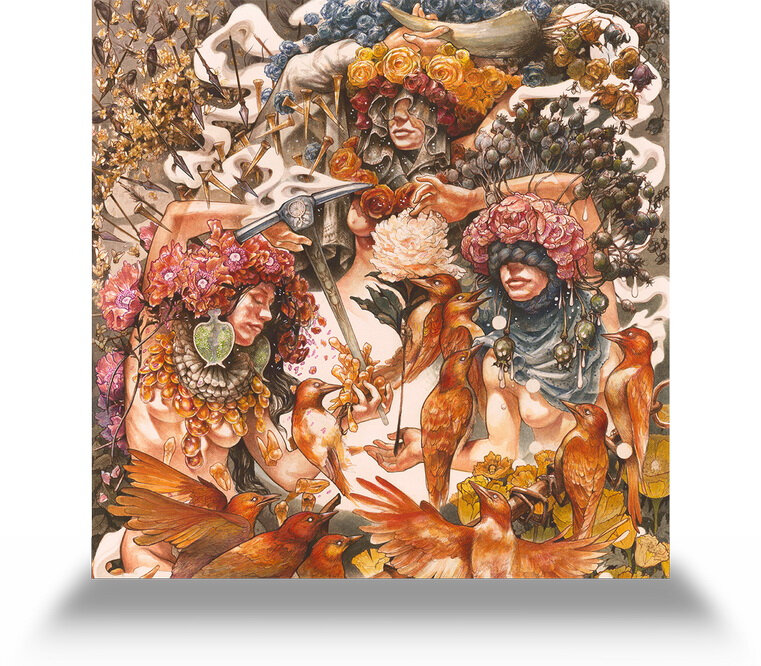 ---
21 janvier 2020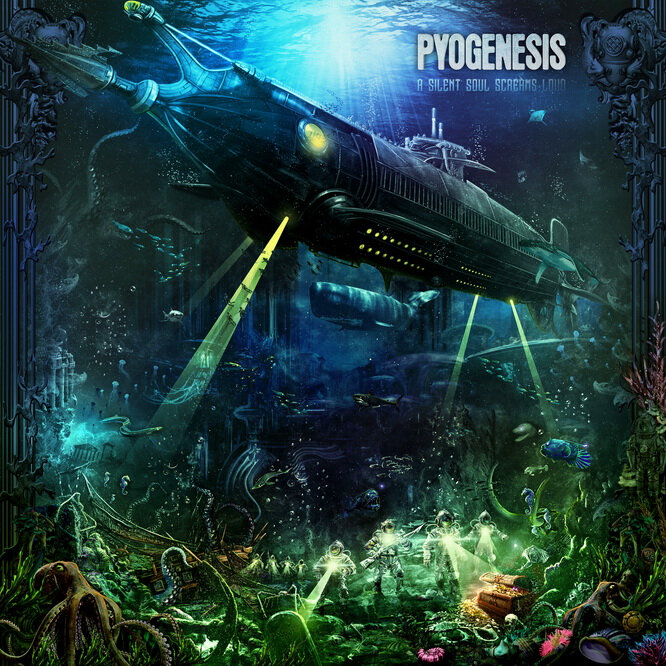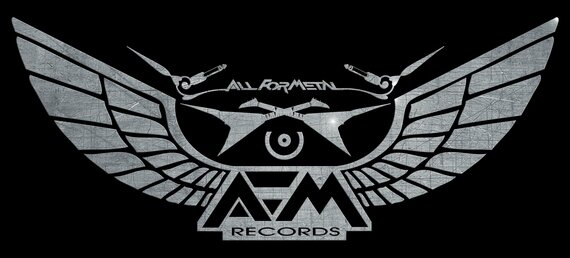 PYOGENESIS met un point final à sa trilogie, avec le convaincant dernier chapitre : « A Silent Soul Screams Loud ». Commencée en 2015 par "A Century In The Curse Of Time", poursuivie deux ans plus tard avec « A Kingdom To Disappear », cette 'Steampunk Trilogy' qui couvre le 19ième siècle et ses changements, vaut le détour.
Avec cette troisième partie, on retrouve cette saveur unique qui caractérise et fait apprécier PYOGENESIS : sa capacité à créer des atmosphères riches, variées, dynamiques, mélancoliques, puissantes et fines à la fois, cette maestria dans les compositions et leur interprétation, qui fait plonger ou s'envoler aux côtés du groupe, dans ses univers issus de l'imagination et inspiration fertiles de son frontman de compositeur, chanteur, guitariste et derrière les manettes pour la production côté albums, à savoir : Flo V. Schwarz. Le Metal Power, mélodique et alternatif est ici à son aise que ce soit dans les parties puissantes où guitares, double grosse caisse et basse mettent le feu ou tout autant à l'aise dans les parties mélancoliquement prenantes et le mélange prend sans coup férir; on adhère et voyage dans les atmosphères de PYOGENESIS, où la musique reflète au mieux l'évocation des thèmes à la hauteur, notamment Napoléon et ses apports, Karl Marx et le capital, le Darwinisme, en somme, les changements propres au 19ième siècle, ce siècle romantique et de bouleversements techniques et de société à la fois. Le tour de force de PYOGENESIS étant d'emporter une pleine adhésion autant musicalement, que vocalement, tout en portant des thèmes peu jouissifs sur le papier de premier abord. Toujours est–il qu'au long des huit morceaux de « A Silent Soul Screams Loud », PYOGENESIS y parvient et avec panache, encore et sait mettre le feu, fédérer ou faire planer à la fois avec son Metal Heavy mélodique de premier choix et avec ses atmosphères inspirées et riches. Huit titres qui font mouche et accrochent au point de voir trop tôt, « A Silent Soul Screams Loud », tirer sa révérence après près de 14 minutes passées en compagnie du morceau d'anthologie final : "The Capital" (A Silent Soul Screams Loud).
Outre le fait que le groupe ait produit ce dernier chapitre lui-même, outre le fait que la pochette est superbe une fois encore et riche de détails qu'on aime découvrir en écoutant l'album, outre ces faits, il est à noter l'apparition d'un guest vocal de choix et ce, pour la première fois en duo avec Flo V. Schwarz, sur "Modern Prometheus » : Chris Harms (Lord Of The Lost).
Fidèle aux pochettes respectives, après avoir fait embarquer à ses côtés au sol avec le premier opus, dans les airs avec le second, et à présent, un voyage sous les mers avec ce troisième volet à l'oxymore bien senti: « A Silent Soul Screams Loud », PYOGENESIS a réussi sa trilogie Steampunk et vaut décidément un coup de chapeau pour son Metal riche, profond et mélodiquement puissant qui n'appartient qu'a lui.

Tasunka
"A Silent Soul Screams Loud" Tracklist:
01 - Survival Of The Fittest
02 - Mother Bohemia
03 - I Can't Breathe (Prologue)
04 - I Can't Breathe (Monologue)
05 - High Old Times
06 - Modern Prometheus (feat. Chris Harms / Lord Of The Lost )
07 - Will I Ever Feel The Same
08 - The Capital (A Silent Soul Screams Loud)
---
---

Flo V. Schwarz (V/G)
Thilo Schmidt (G)
Malte Brauer (B)
Jan Räthje (D)
---

==> On Tour: click here / cliquer ici
---
---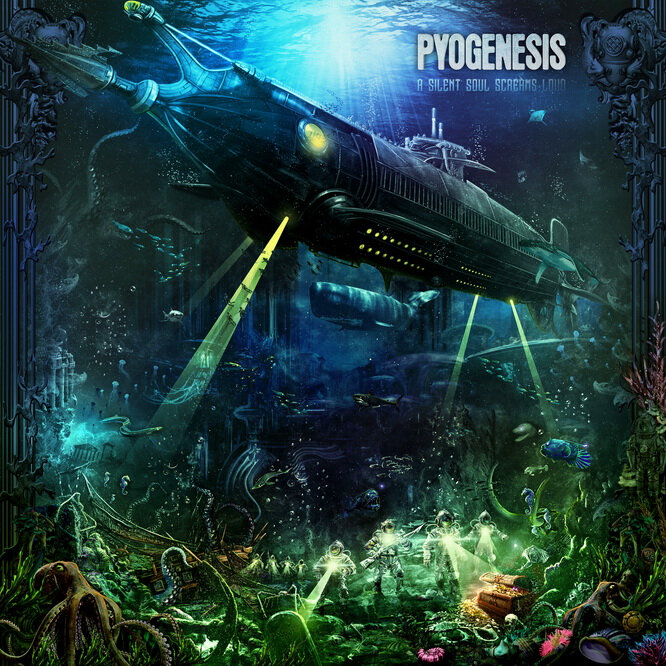 ---
14 janvier 2020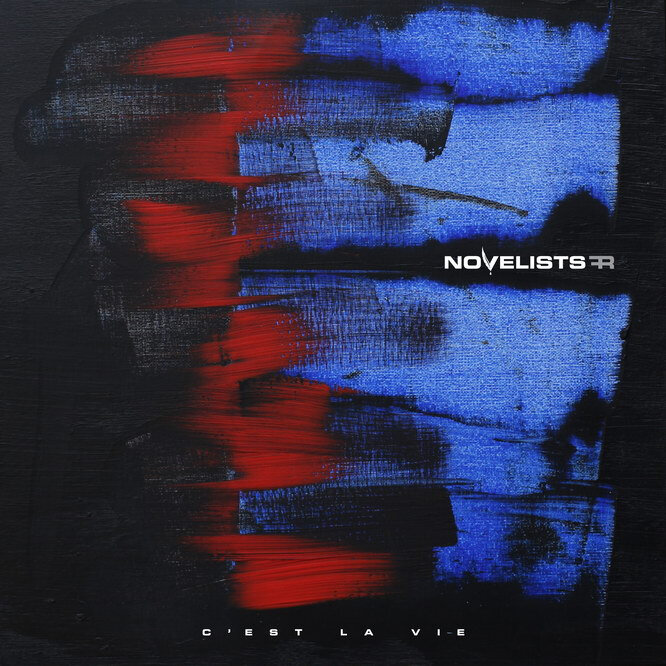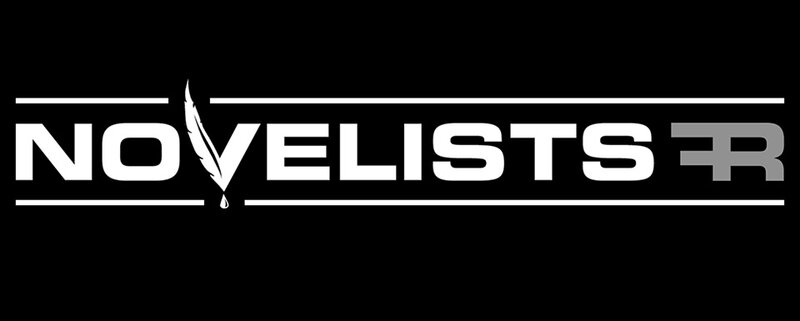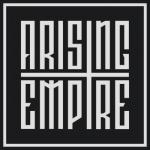 ==> out: 24 Jan. 2020
Il est des albums qui vous rentrent sous la peau et ne vous lâchent plus et ce dernier et troisième effort de NOVELISTS FR en fait incontestablement partie. « C'est La Vie » offre, en effet, une déflagration léchée et énergique, subtile et menée de main de maitre en matière de Progressif moderne, qui fait effet et que ce soit le mélange au top de chant clair et écorché vif à la fois, que ce soit tout autant le haut niveau d'une technique aux instruments totalement au service de ce feeling riche, prenant et profond qui coure comme un fil rouge efficace au long de nouveaux morceaux tous aussi variés en ambiances qu'inspirés. « C'est La Vie » marque à la fois un nouveau chapitre pour le quatuor et cimente le talent déjà démontré par le groupe lors de ses précédentes sorties ou lors des prestations live.
Fans de la première heure et ils sont nombreux ou nouveau venu, ce « C'est La Vie » vous attend de pied ferme et ne vous laissera pas intact avec sa force de persuasion autant subtile, dynamique que massive : un très bel album pour un très bon groupe, NOVELISTS FR, on ne peut mieux inspiré et capable de rendre son inspiration, ses ambiances, contagieuses, très contagieuses !
Tasunka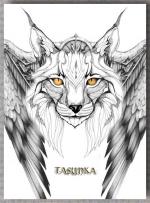 "C'est La Vie" Tracklist:
01-Somebody Else -4:47
02-Deep Blue -4:33
03-Lilly -3:48
04-Modern Slave -4:00
05-C'est la Vie -3:09
06-Head rush -5:02
07-Kings of Ignorance -3:28
08-Rain -4:07
09-Human Condition -4:14
---
Novelists FR Line-Up:
Matteo Gelsomino: V
Florestan Durand: G
Nicolas Delestrade: B
Amael Durand: D
---
---
Discography:
DEMO EP (2014)
SOUVENIRS (2015)
NOIR (2017)
C'EST LA VIE (2020)
---
---
---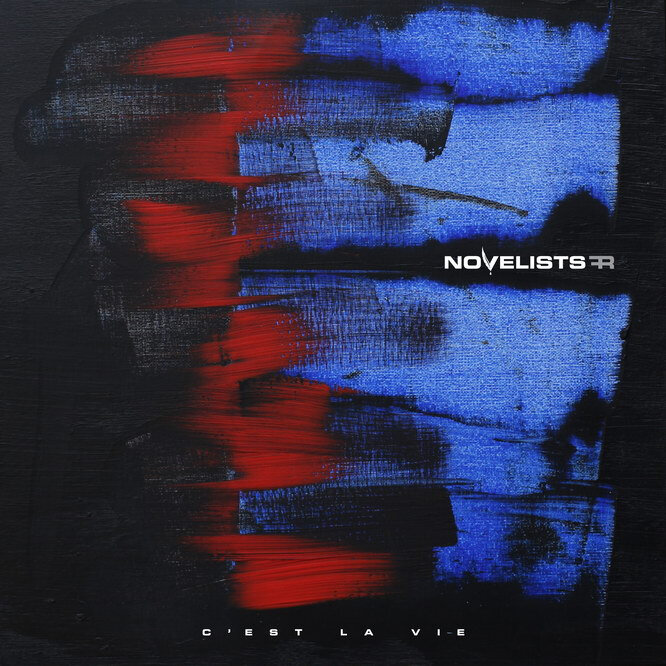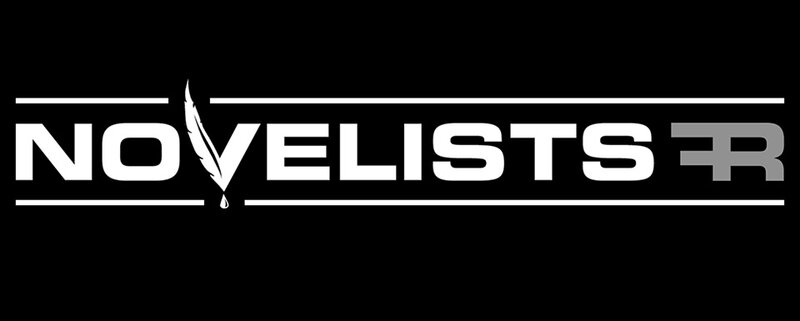 ---
11 novembre 2019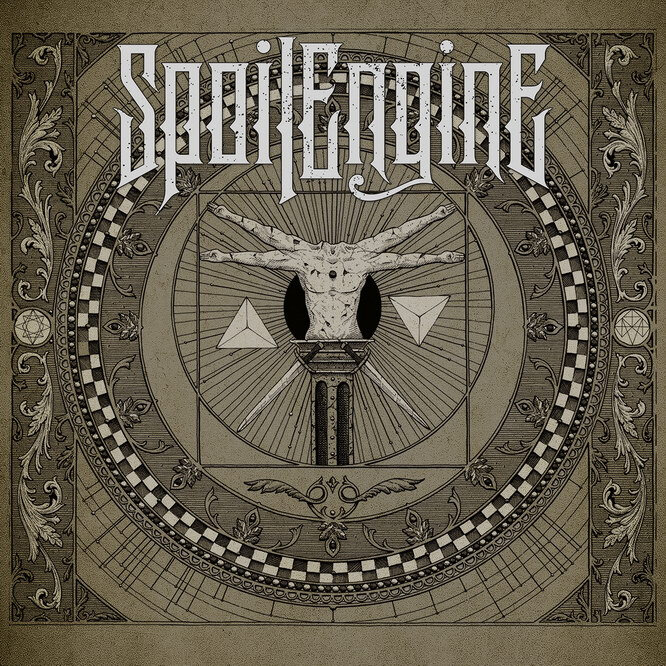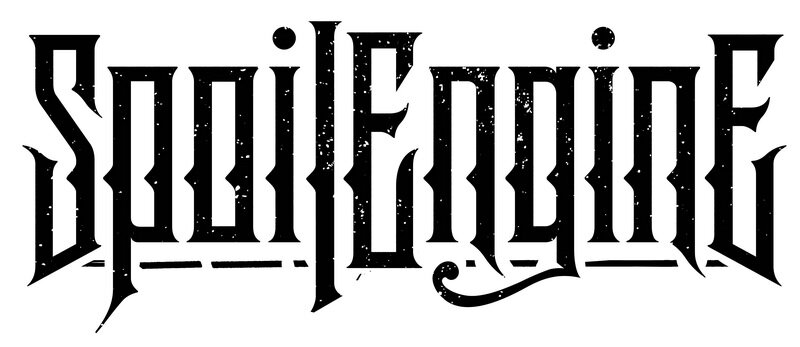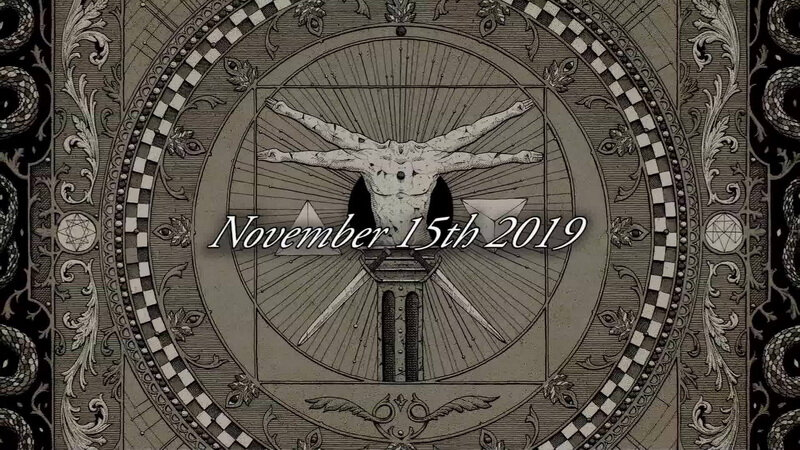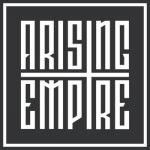 Tel un punch en pleine face, SPOIL ENGINE reviennent et lourdement armés avec leurs nouveaux titres placés sous la bannière évocatrice du bien nommé « Renaissance Noire ». Le quatuor mi-belge / mi-néerlandais est de retour et solide comme jamais, uni, avec aux lèvres et aux tripes, l'envie féroce de prendre leur revanche sur les quelques mauvais moments passés qui ont un temps ébranlé la troupe et pour cela, quoi de mieux qu'un Metal lourdement armé en des implacablement subtils et rentre-dedans Metalcore, Thrash, Modern Metal, le tout couplé à un groove aussi solide que les mélodies sont noires, quoi de mieux donc pour concrétiser ce retour d'un quatuor déterminé comme jamais à faire parler la poudre et leur Metal agile et incisivement puissant qu'ils affectionnent ostensiblement. « Renaissance Noire » marque son assise dans les bases du groupe tout en dévoilant une orientation plus lourde qui se traduit par un constat : ça déménage littéralement avec SPOIL ENGINE tout au long des dix nouveaux morceaux car la déferlante est de haut vol entre des riffs techniques et contagieux qui laissent accrochés, entre une basse et une batterie au top de leur savoir-faire, entre, enfin, les growls incisifs et hautement féderateurs et les quelques éléments vocaux clairs de leur nouvel atout de force, féminin, qui reprend avec brio le micro au sein de SPOIL ENGINE : Iris Goessens. Cette nouvelle recrue se révéle aussi douée que ses collégues masculins, via l'excellence de sa voix autant en growl qu'en registre clair. Il suffit d'entendre, entre autres, un « Golden Cage » ou « Frostbite », « R !ot », « The Hallow » avec en guest vocal classe non moins que Jeff Walker de Carcass ou d'entendre ou plutot de se prendre en pleine face, un « Storms Of Tragedy » qui ne font pas de quartiers entre rentre-dedans en puissance et agilité d'exécution, pour s'en convaincre et n'avoir aucun doute sur le fait d'être en présence d'un matériel et de compositions et interprétation de premier choix avec un « Renaissance Noire » qui, de plus, sonne au mieux.
Le guitariste et compositeur principal, Steven 'Gaze' Sanders se montre des plus inspirés et déterminé sur ce tout dernier opus, à l'unisson d'ailleurs avec ses acolytes Davy 'Loco' Vanlokeren et Matthijs Quaars, aux postes bien occupés respectivement des basse et batterie, et bien sûr aux vocaux déjà mentionnés et salués de Iris Goessens.
« Renaissance Noire » est l'un des meilleurs albums de 2019 et confirme SPOIL ENGINE comme formation de haut vol et force de persuasion subtilement massive !
A badass album from a badass band !

Tasunka
---
==> The illustrations for »RENAISSANCE NOIRE« are made by the highly acclaimed artist Adrian Baxter
---
---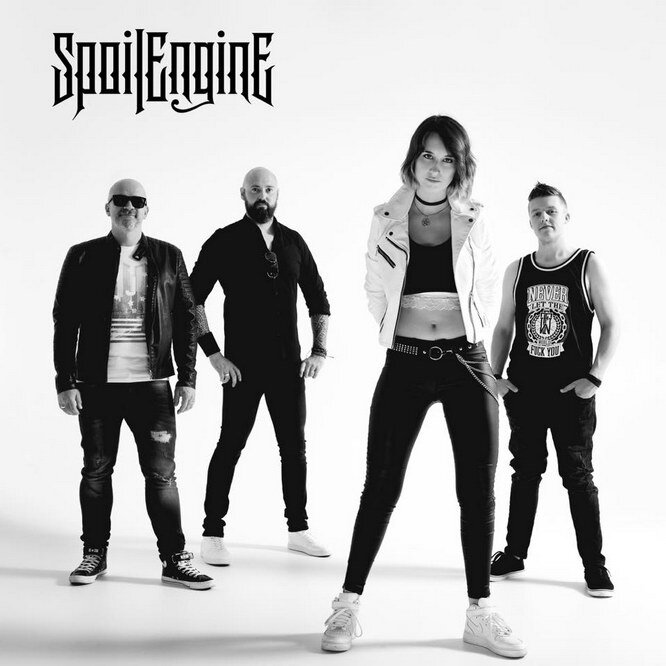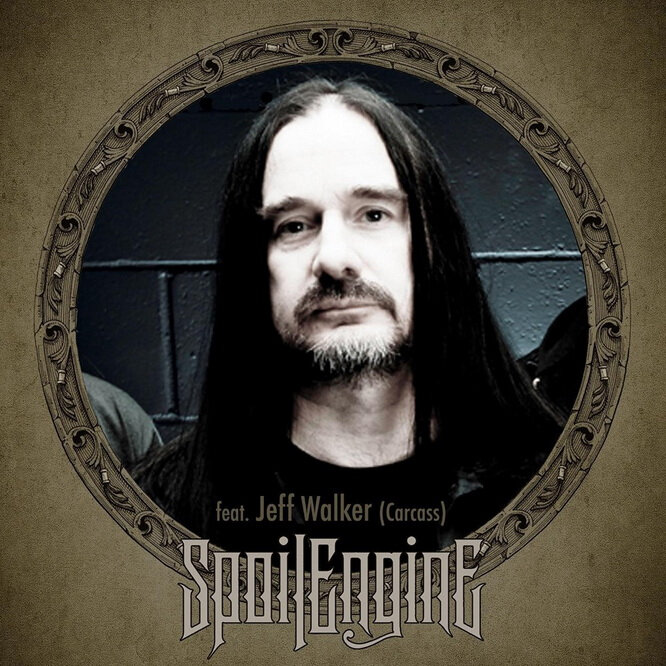 ---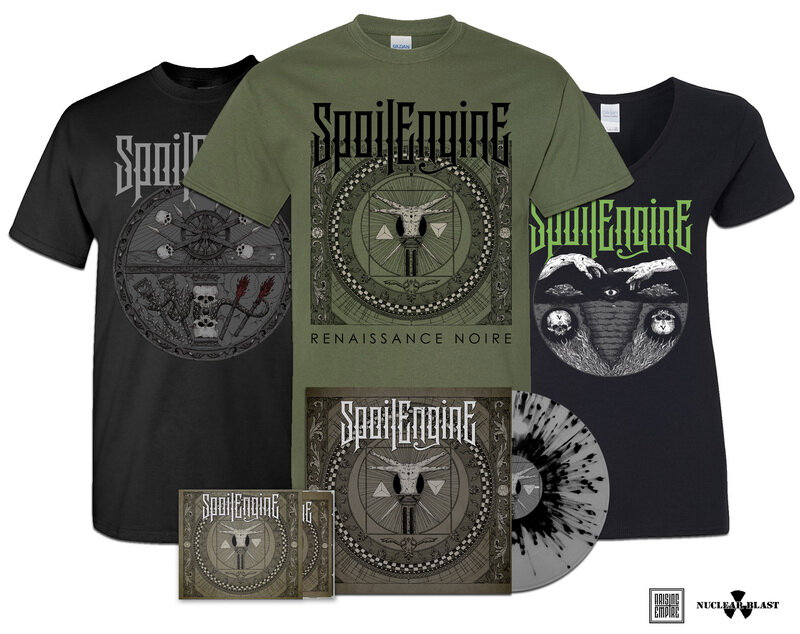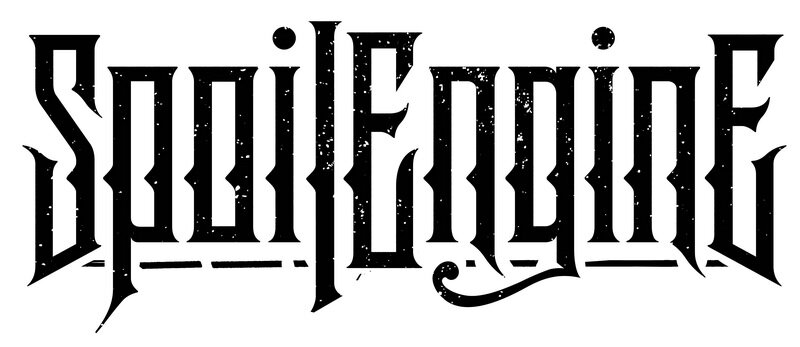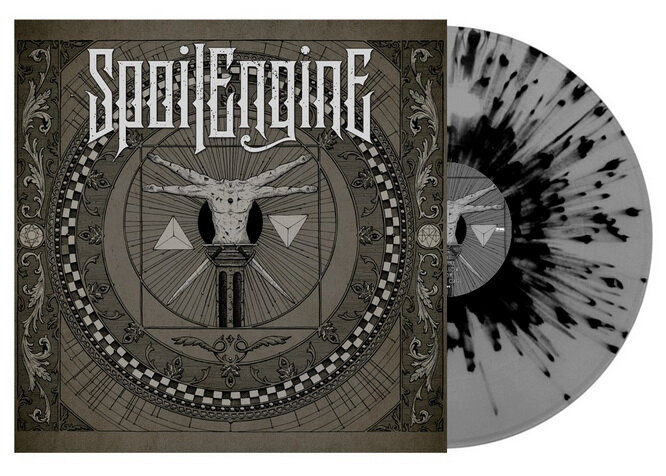 ---
30 octobre 2019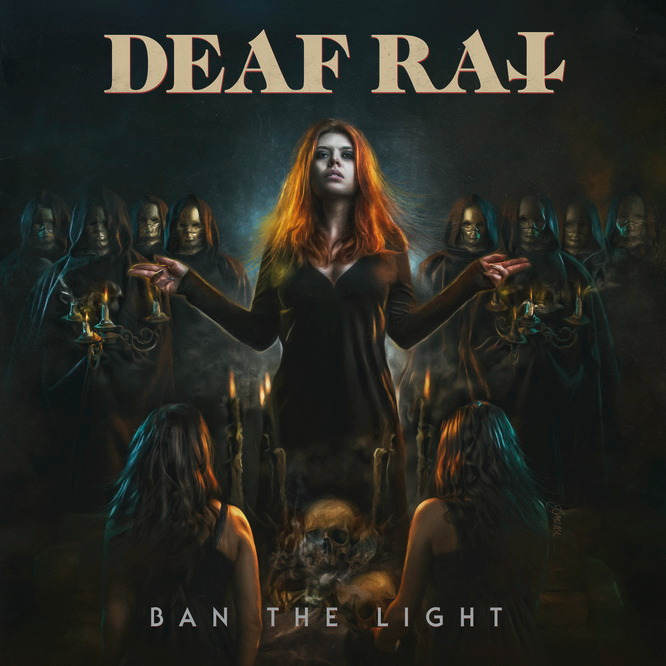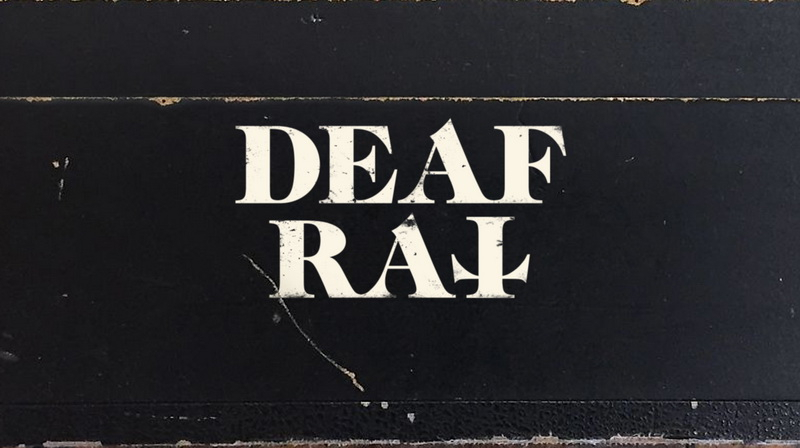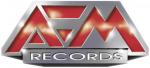 Explosif « Ban The Light » l'est assurément, le pur Hard Rock à la fois vintage/moderne et prenant de DEAF RAT l'étant en effet à tous les niveaux, autant par la largesse de son son qui reflète parfaitement les influences de base de chacun de ses membres et elles sont variées, allant de D.A.D. à KISS, AC/DC, LED ZEPPELIN, IRON MAIDEN en passant par PANTERA ; explosif, le groupe l'est tout autant avec ses compositions nourries d'un Hard Rock Heavy aux riffs massifs, rugueux, aux mélodies captivantes, aux paroles imprégnées et inspirées des événements présents et passés et enfin, explosif, « Ban The Light » l'est sans conteste avec sa philosophie de profiter de la vie à fond, de rester libre qui imprègne tout l'album et que les suédois savent exprimer et faire détonner au long de chaque titre et en divers feux d'artifice énergiques en puissance ou mesurés, histoire que le plaisir de l'écoute ne connaisse pas de temps mort. Au choix, « Ban The Light », « Tying You Down » vous secouent et vous entrainent, quand l'acoustique « Bad Blood » se fait apprécier avec sa fausse pause pour mieux remettre la dynamique en route et repartir pour de nouveaux titres à l'énergie Hard Rock intacte pour se conclure sur « Welcome To Hell » - ce mid tempo à l'âme sombre qui coure au long de l'album et à l'accroche dynamique lancinante, se plaçant comme l'un des fleurons parmi les titres.
DEAF RAT ont enregistré dans les conditions proche du live afin de bénéficier d'un son vivant et rendre ainsi toute la force scénique que développe la bande. Sans limite de style, sans barrière, libre d'exprimer ce Rock multi facettes qui leur vient des tripes, DEAF RAT sortent un album à l'image du groupe de qualité qu'ils sont : « Ban The Light » étant un feu d'artifices riche en diverses explosions de pur Hard Rock Heavy, que leur lead singer, réellement artificier reconnu qui a travaillé entre autres pour Twisted Sister, Dark Funeral, HammerFall, Sabaton, a su faire vivre avec ses comparses, au long d'un « Ban The Light » accrocheur.

Tasunka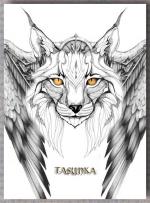 01- Fallen Angels
02- Hail The End Of Days
03- Tying You Down
04- Save Me From Myself
05- Ban The Light
06- Bad Blood
07- Make You Suffer
08- Say You Love Me
09- Wanted Forever
10- Welcome To Hell
---
---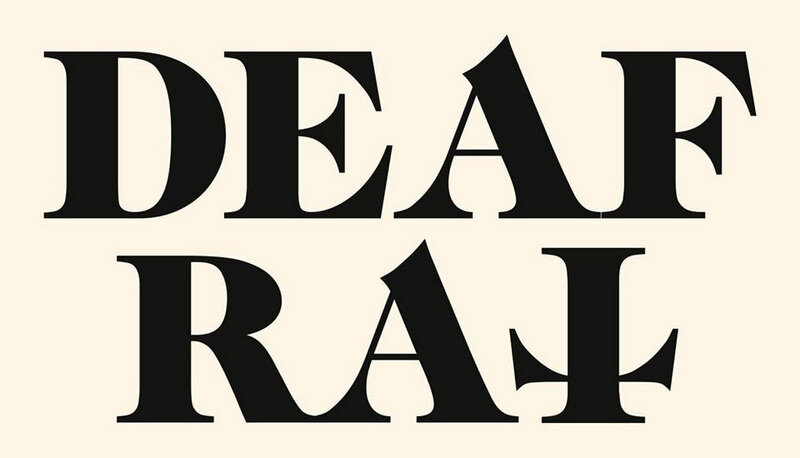 Frankie Rich : Lead Vocals
Max Lander: G/V
Pat Kramer : G/V
Nic Lester : B
Karl Löfgren : D
---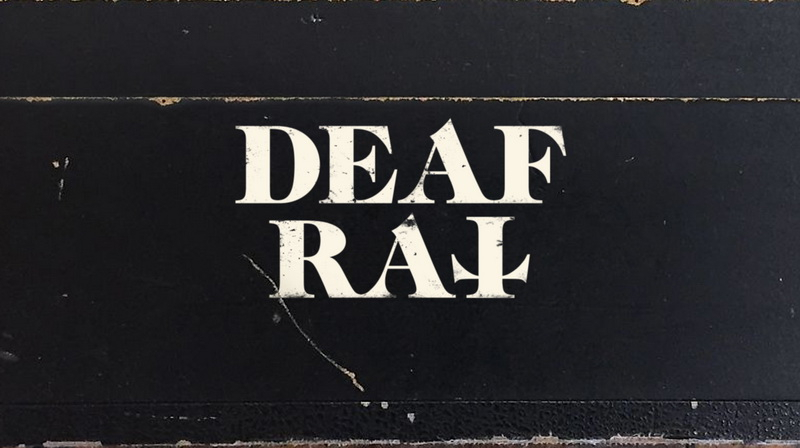 ---
25 octobre 2019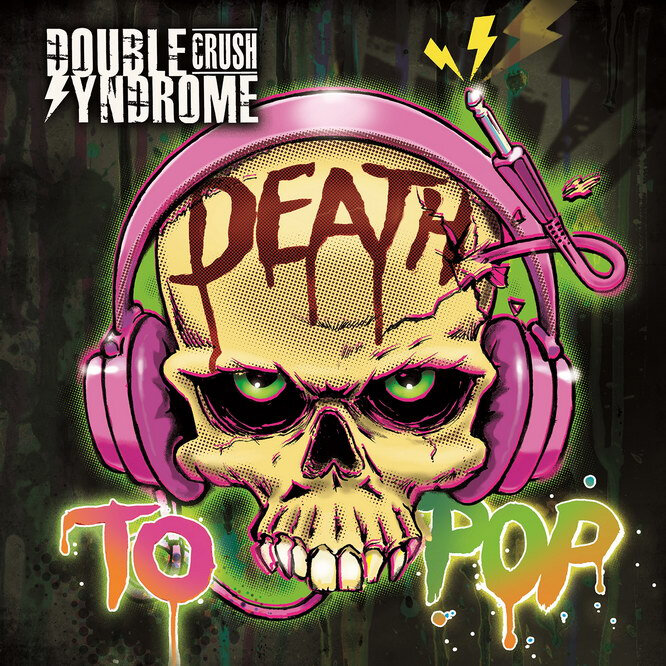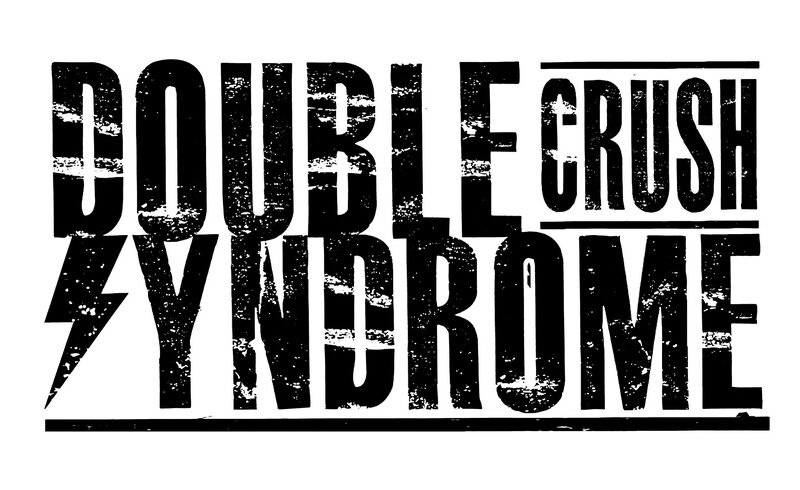 -- Release date: 25 Oct. 2019 --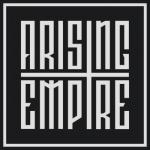 Après « Die For Rock'n'Roll » qui, en hors d'œuvre, donnait le ton des réjouissances PunkRock / Metal, voici qu'arrive, pied au plancher, le second album des énergiques DOUBLE CRUSH SYNDROME et là, le plat de résistance est du meilleur tonneau Rock/Punk/Metal, fort réjouissant, donc et puisque la bande déclare son envie de 'sauver le Rock', pas moins, alors, ce second effort ne pouvait que se nommer « Death To Pop », natürlich ! :)
C'est que le trio allemand emmené par son doué, volontairement électron libre de guitariste, chanteur, producteur, réalisateur de films, Andy Brings, en a sous le pied et à eux trois, c'est à part égale que les vocaux, guitare, basse et batterie s'y entendent et savent incontestablement mettre le feu, faisant adhérer à chaque morceau et à la dose d'énergie dégagée et ce, avec une aisance remarquée. Le groupe se fait plaisir et sait le faire partager, d'autant que les titres sont nerveux, courts comme il se doit pour garder l'esprit Rock Punk, Metal en pleine action. Sur près de 37 minutes, l'accroche se fait du début à la fin, en passant notamment par le titre phare « Death To Pop », le tout autant fédérateur et remarqué « Souls To Sell » sur lequel les vocaux sont assurés par le bassiste Slick Prolidol ou encore par « Tonight », " We Cannot Be Ruled ", « Cocaine Lips », entre autres. En pur fun à l'image de la pochette, le final « Die Berühmten Drei Worte » détonne et en même temps, cette reprise de Andy Borg, confirme le tableau d'un artiste doué et ses potes de même talent, qui savent délirer. Fort d'une production à la hauteur, l'ex VENOM-THE TRACEELORDS-POWERGOD, délivre avec DOUBLE CRUSH SYNDROME un second album où ses comparses et lui s'y entendent pour fédérer !
Alors, volume à fond et à pleins poumons, on reprend en chœur avec DOUBLE CRUSH SYNDROME : eins, zwei, drei,« Death To Pop » !!!

Tasunka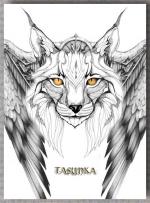 "Death To Pop" Tracklisting:
01. Whore
02. Death To Pop
03. Refuse To Kiss Ass
04. Cocaine Lips
05. Souls To Sell (Vocals by Bassist Slick)
06. I'm In Love With You
07. With Me
08. Mistakes We Love To Make
09. We Cannot Be Ruled
10. Tonight
11. Die Berühmten Drei Worte (Andy Borg cover)
-"Death To Pop" written by Andy Brings & Uwe Hoffmann
-Produced by Uwe Hoffmann & Andy Brings
-Mixed By Hoffmann, Brings, Mölders
-Mastered by Eroc
- Andy Brings : V/G
- Slick Prolidol : B/V
- Markus Herzog : D
---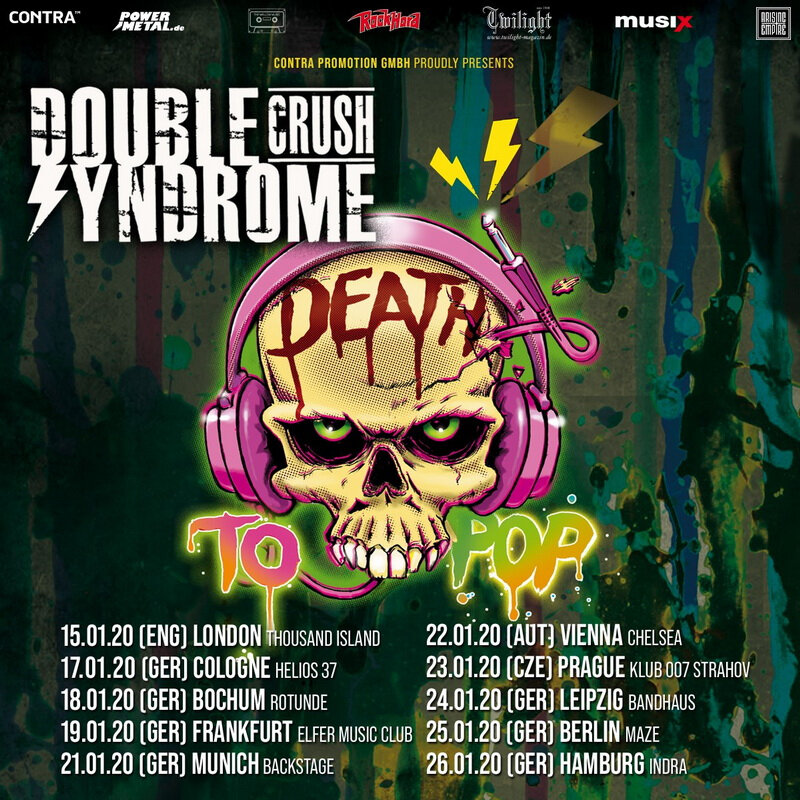 ---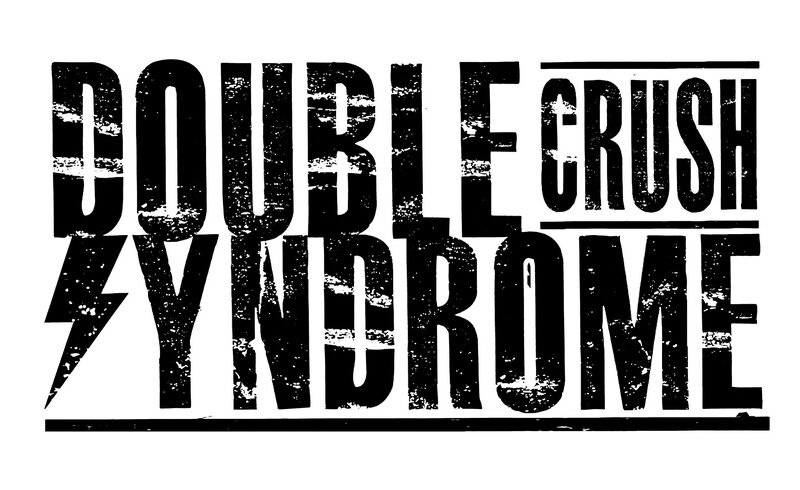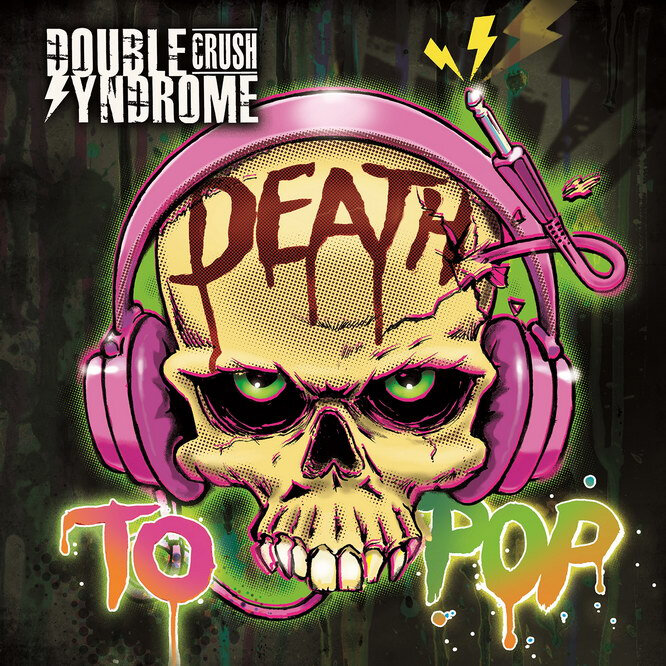 ---
14 octobre 2019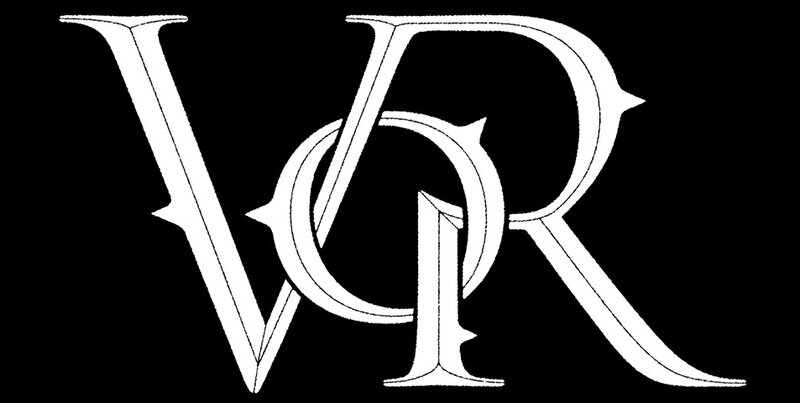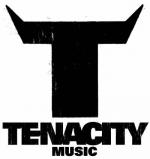 VOICE OF RUIN ne cessent de se bonifier au long des albums et leur troisième en titre, "Acheron », confirme l'excellence de ce groupe suisse, qui délivre, ici, un brulot réussi qui vous laisse entre autres, le cou pas dans son meilleur état, vue la séance de headbanging et chant rauque en chœur, que les onze morceaux font vivre sans faille. La collaboration avec, notamment, le maestro es production de haut vol, qu'est Fredrik Nordström paie et voit VOICE OF RUIN passer la vitesse supérieure, se dépasser et faire parler son Metal qui allie une solide source Death mélodique au Thrash, un petit zeste de Black avec, en ligne rouge, un groove Metal qui dévaste tout sur son passage. En effet, entre l'intelligence des compositions, la technique couplée avec le feeling sauvage de l'interprétation ou encore la profondeur des textes, l'alchimie opère on ne peut plus efficacement au long de chaque titre.
Inclassable et unique, le Métal de VOICE OF RUIN se vit et se ressent jusqu'au fond des tripes, via notamment des imparables dont « Mass Grave », « Salem », «Suffer- Recover », « Blessed Be The Fruit », « Holy Venom », « Rotting Crows »!
« Acheron » est une claque comme on aimerait s'en prendre plus souvent, d'autant que la troupe a pour second foyer, la scène, alors, en live, nul doute que l'Acheron va faire son office et ouvrir les portes à un déferlement de ce Metal unique que délivre VOICE OF RUIN (dates concerts: ici).
Acheron is…
A branch of the River Styx
A doorway to the Underworld
A connection between life and death
A link between the present and the past
Tasunka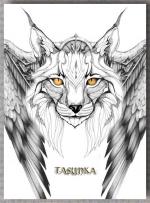 ---
01. Thanatophobia
02. Rotting Crows
03. Salem
04. Holy Venom
05. One Way Overdose
06. Dark Water
07. Mass Grave
08. Suffer – Recover
09. Hypochondriac
10. Parasomnia
11. Blessed Be the Fruit

-Produced and recorded by Henrik Udd & Fredrik Nordström (In Flames, Arch Enemy, Architects, Dimmu Borgir…) at Studio Fredman (Gothenburg, Sweden) during December 2018
-Cover by Metastazis
---
Randy – V
Nico – G
Darryl - G
Erwin - B
Dario – D
---
---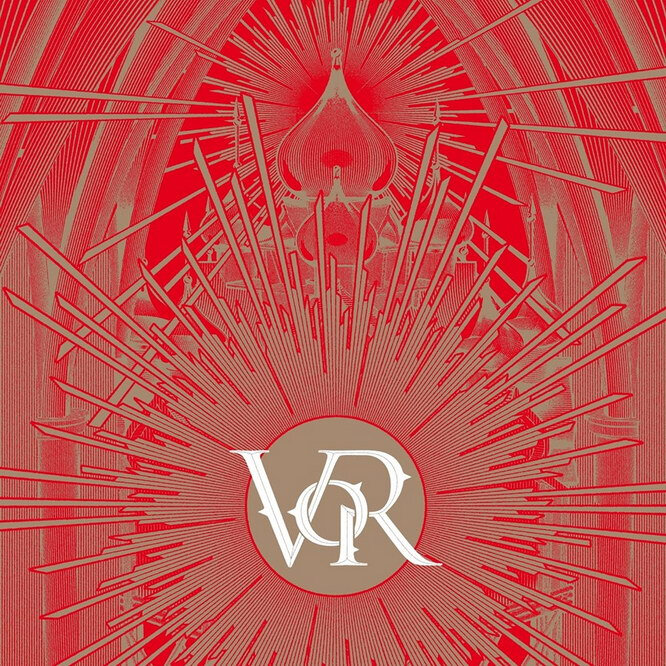 ---
11 octobre 2019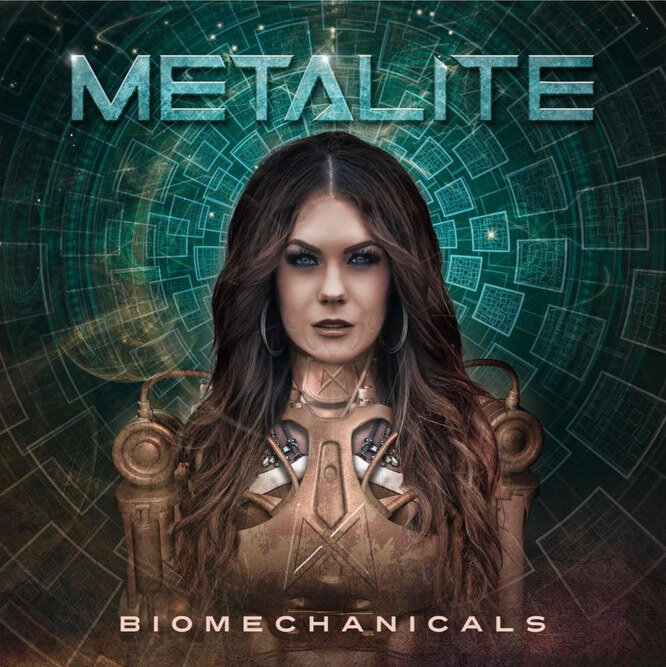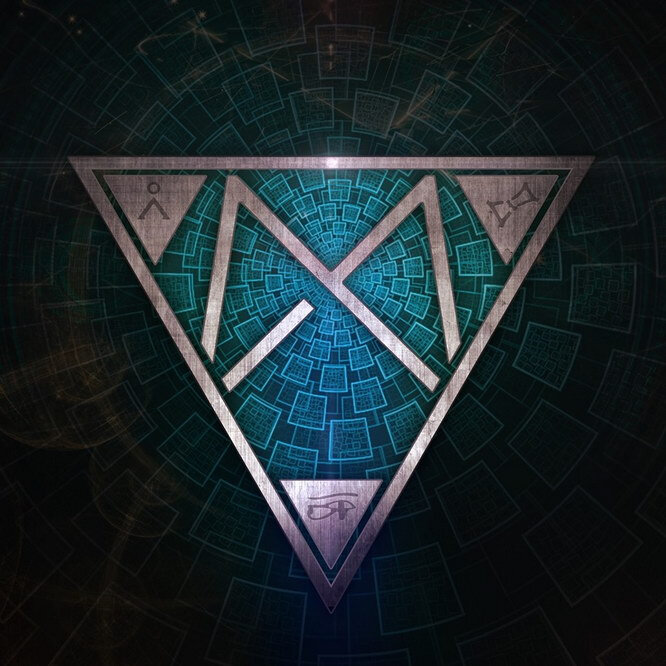 ==> Out Oct. 25, 2019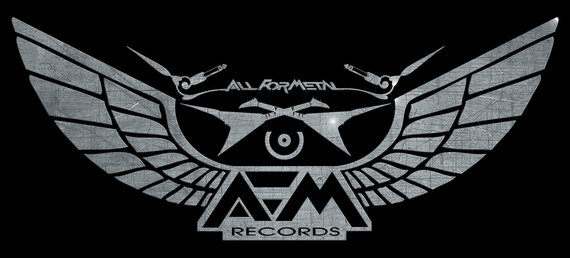 METALITE est récent de par sa formation en 2015 mais la détermination notamment celle du membre fondateur et guitariste, Edwin Premberg, de donner le jour à un Metal mélodique moderne qui se démarque, a des effets accélérants sur le groupe, puisqu'après avoir intégré au line-up, en 2016, trois autres membres permanents bardés d'une expérience musicale incontestable, après avoir sorti un premier album salué en 2017, voilà que METALITE revient et 2019 est assurément une année à marquer d'une pierre blanche pour les suédois, puisque non seulement le groupe s'est vu signé chez non moins que AFM Records, que le poste de chanteuse a été remplacé avec succès par la talentueuse Erica Ohlsson et enfin et non des moindres, 2019 est marquante car le successeur de « Heroes In Time » (2017), « Biomechanicals » fait sa sortie cet octobre, pile deux ans après son prédecesseur. Et le moins qu'on puisse dire, c'est que c'est une sortie qui compte par sa qualité car après deux ans, la troupe s'est bonifiée encore et déboule avec onze titres au Metal mélodique puissant et accrocheur mixé de senteurs électroniques, un mélange qui fait son effet. La richesse de la production donne sa pleine saveur et met en valeur les nouvelles compositions qui se voient toutes être travaillées autant que bardées de feeling, sans omettre de mentionner une interprétation de tous que ce soit au niveau vocal où la nouvelle recrue fait merveille, que au niveau des instruments où chacun se donne sans retenue et met ses capacités au plein service des titres.
L'alchimie fonctionne incontestablement et fait de « Biomechanicals » le meilleur ambassadeur de la qualité, la détermination et le plaisir évident de s'exprimer de METALITE : recommandé donc !

Tasunka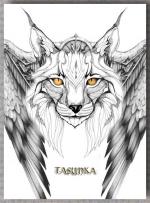 "Biomechanicals" Tracklisting:
01- Far From The Sanctuary
02- Apocalypse
03- Biomechanicals
04- Warrior
05- Mind Of A Monster
06- World On Fire
07- Eye Of The Storm
08- Breakaway
09- Social Butterflies
10- Rise Of The Phoenix
11- Victory Or Death
- Produced once again by renowned Danish producer/mixer Jacob Hansen [Volbeat, Evergrey, Amaranthe] at Hansen Studios
- Artwork by: Darkgrove (Jan Yrlund)
---
---

Erica Ohlsson : V
Edwin Premberg : G
Robert Örnesved : G
Robert Majd : B
Lea Larsson : D
---
---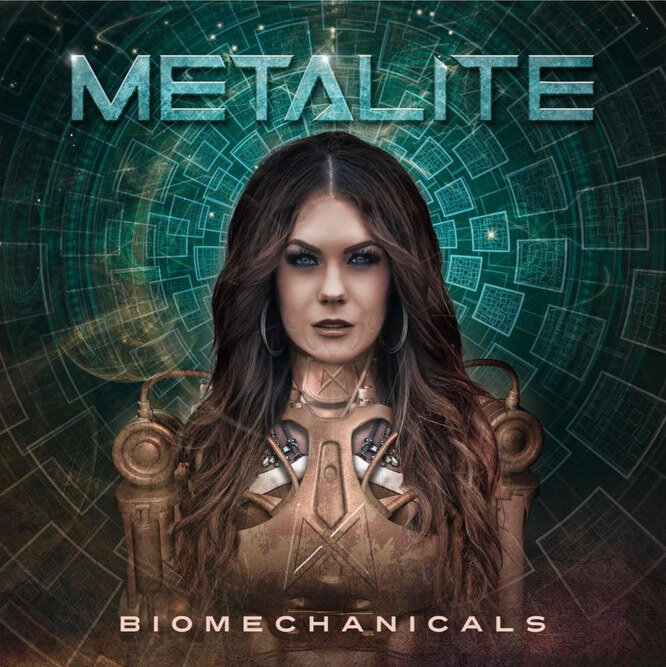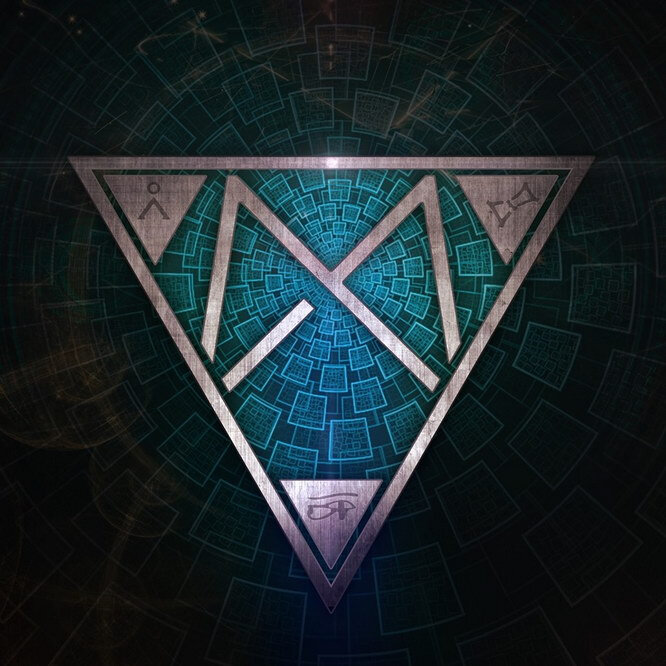 ---
05 octobre 2019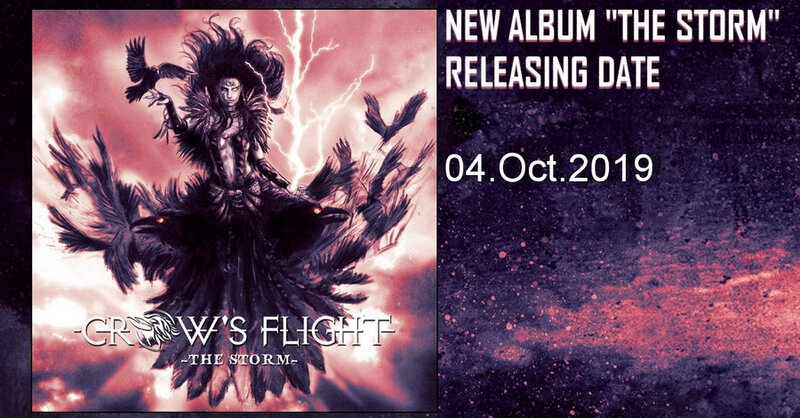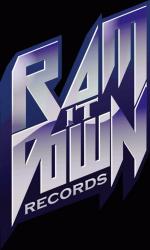 CROW'S FLIGHT a connu les aléas communs à beaucoup de groupes, à savoir des débuts prometteurs, salués notamment au travers d'un EP éponyme sorti l'année de leur création en 2008, puis, salués tout autant lors de la sortie de leur premier opus « The Calm Before » en 2011, suivi par la confirmation qu'apporte toujours le juge impartial qu'est la scène, ce qui laissait grand ouvert l'avenir pour la troupe, seulement, l'envolée de ce corbeau au beau plumage Métal mélodique / Hard Rock a été stoppée net par le fléau qui frappe trop de formations, à savoir les changements de line-up, ce qui n'a pas manqué lorsque l'un des trois membres fondateurs, le chanteur en l'occurrence, a tiré sa révérence. Heureusement, il en faut plus à CROW's FLIGHT et son envie viscérale de délivrer un Metal mélodique solide, hymnique et accrocheur qui frappe dans le mille, alors, le corbeau plus déterminé que jamais, s'envole à nouveau après quelques années d'hibernation, fort de nouveaux membres aux batterie et vocaux et force est de constater que la voix notamment fait son office avec panache en collant parfaitement au Metal mélodique/Hard Rock riche et multi facettes, que propose le retour de CROW's FLIGHT : un retour en force de persuasion sous forme de leur second album au titre évocateur : « The Storm ».
Les riffs sont puissants, les hymnes se succèdent, le martèlement et feeling de la section rythmique font leur office avec conviction, les guitares s'envolent ou marquent le mid tempo, les vocaux explorent la même palette hymnique, forte et mélodique à la fois, la basse se distingue et quant aux claviers, ceux-ci ne sont pas en reste en jouant leur rôle et contre-point avec la même justesse, les mêmes enthousiasme et savoir-faire que ses comparses. Il suffit d'entendre la richesse de chaque titre et la palette est large, alors, au choix : « The Mercenary », « Darkness Within », « Final sacrifice », « Can't Be Undone », « Sea Of Lies », « A Candle In The Storm », « Circle Of Pain » ou, en bonus track, la surprenante et réussie reprise du titre de 1983 de GENESIS : « Home By The Sea ». « The Storm » sonne, qui plus est, avec la puissance des battements d'ailes de CROW's FLIGHT qui signe là, une envolée réussie et convaincante avec son Métal mélodique solide, mâtiné d'un Hard Rock nourri à la source des 80's.
2019 marque un retour gagnant pour CROW's FLIGHT, alors, après « The Calm Before» en 2011, voici « The Storm » en 2019 : la calme précède toujours la tempête et elle se nomme CROW's FLIGHT !
Tasunka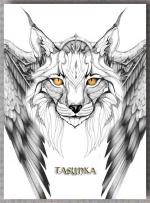 "The Storm" Tracklisting:
01- Intro
02- Forevemore
03- Circle Of Pain
04- The Mercenary
05- Read Between the Lines
06- Final Sacrifice
07– A Candle In the Storm
08- The Path To Follow
09- Sea Of Lies
10- Darkness Within
11- Can't Be Undone
12- Home By The Sea (Cover of GENESIS - Bonus Track)
-Mixed & Mastered by Emil Pohjalainen
-Produced by Crow's Flight
-Backing Vocals by Jukka Lamminen
-Cover Artwork by Sami Kivelä
---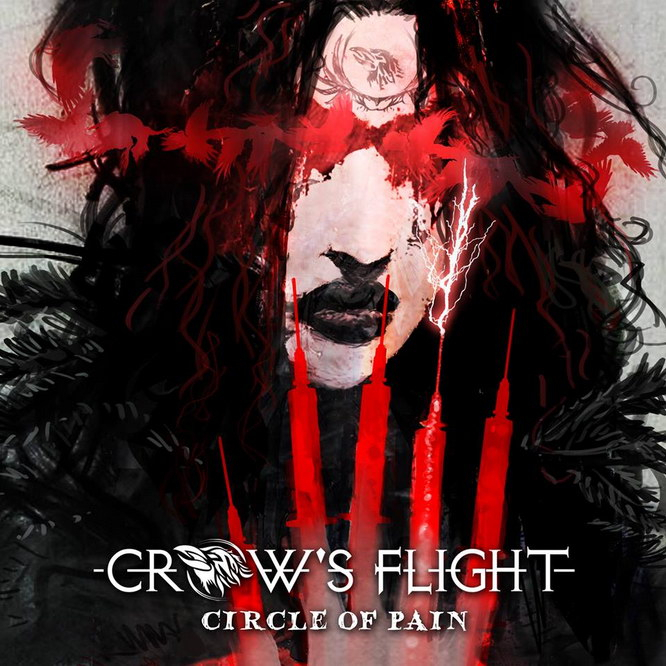 ---


-Markku Kuikka (Ex- Thaurorod, Kenziner, Status Minor)
-Marko Vehmanen : G
-Erno Hanhisalo : G
-Risto Raivio : K
-Jussi 'Leba' Lehto: B
-Timo Rajala : D (Ex-Ancara)
---
---
CROW's Flight Discography:
2008- EP "Crow's Flight"
2011- "The Calm Before"
2019- "The Storm"
---
---