20 mars 2017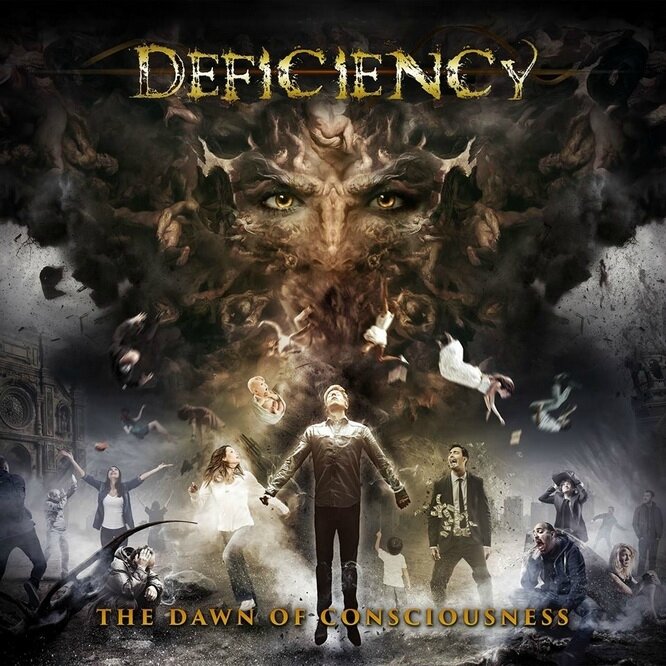 Reconnus comme une valeur sûre du Thrash et particulièrement du Thrash mélodique moderne, DEFICIENCY n'ont cessé de prouver l'étendue de leur talent depuis leur fondation en 2008 et deux albums qui ont su capter l'attention, aussi, cette troisième offrande, « The Dawn Of Consciousness », était-elle attendue pour enfoncer le clou et finir, mais en était-il besoin ?, de confirmer les hautes qualités du groupe.
Effectivement, les nouvelles compositions répondent amplement aux attentes et même plus, puisqu'on est, ici, en présence d'un audacieux concept-album aussi solide que convaincant de par sa maitrise et son inspiration riche autant musicalement que techniquement, ainsi que pour ce qui est des paroles, le tout étant au service total de l'univers créé. Grace à l'habileté, la passion qui animent DEFICIENCY, on vit le propos de cette 'aube de la conscience' et la sensation de cet après chaos qui voit l'humanité renaitre et sa façon de saisir cette seconde chance via ce que chaque être sur terre partage, à savoir les six émotions de base que sont la surprise, la tristesse, la joie, la colère, la peur, le dégoût.
Le Thrash mélodique de DEFICIENCY se traduit, cette fois, en une plongée plus profonde dans un mixe réussi où se répondent, se complètent, se défient l'agressivité, les mélodies, l'accroche des chorus, des voix claires et rageuses, pour un effet qui vous prend et ne vous quitte pas. Entre la pochette bien sentie de Ludovic Cordelières – Rusalka Design, la production massive de David Potvin – Dome Studio et de solides compositions bien structurées, la base est posée pour faire de « The Dawn Of Consciousness » un brulot efficace. L'arrivée de l'ancien membre de HEAVENLY, LA HORDE et SEYMINHOL, Thomas Das Neves, derrière les futs en remplacement du départ du fidèle depuis les débuts, Anthony, marche à merveille, le musicien assurant sans conteste comme il l'avait déjà démontré en dépannant DEFICIENCY lors du Motocultor (2016) et pour poursuivre dans le registre ' nouveautés qui vont bien', la signature avec Apathia Records en décembre dernier, est à saluer, tout autant que peuvent être salués les guests sur « T.D.O.C. » : Alain Clément de NO RETURN pour son solo de guitare sur « The Upriser », le chant alto de Noëlle Gisonna sur « The Post Knowledge Day », les choeurs de Cyril Péglion et Guillaume Rossard (ARCANIA) sur « Hopeless fear ».
En somme, « The Dawn Of Consciousness » est un troisième opus qui vaut le détour, via chacun de ses titres et surtout de ses trois derniers morceaux, dont les instrumentaux « And Now Where Else To Go », « Post Knowledge Day » qui se distinguent avec leurs plus de sept minutes de pure inspiration.

DEFICIENCY : ils sont taillés pour durer et longtemps encore :)

Tasunka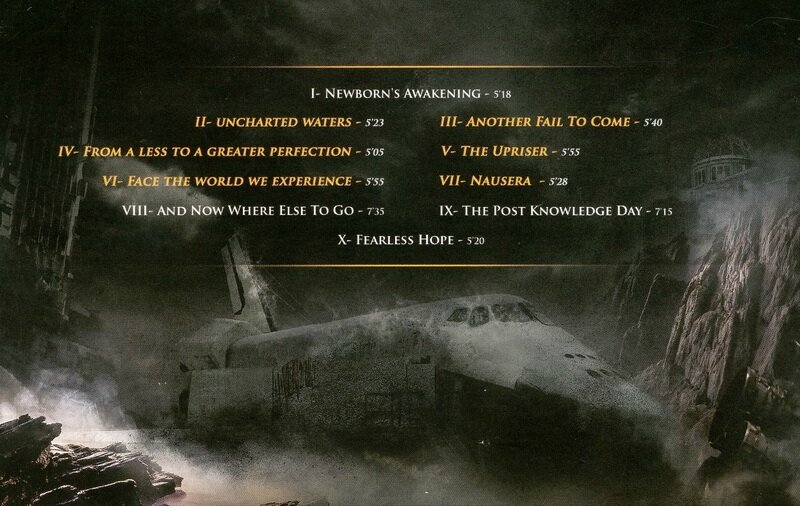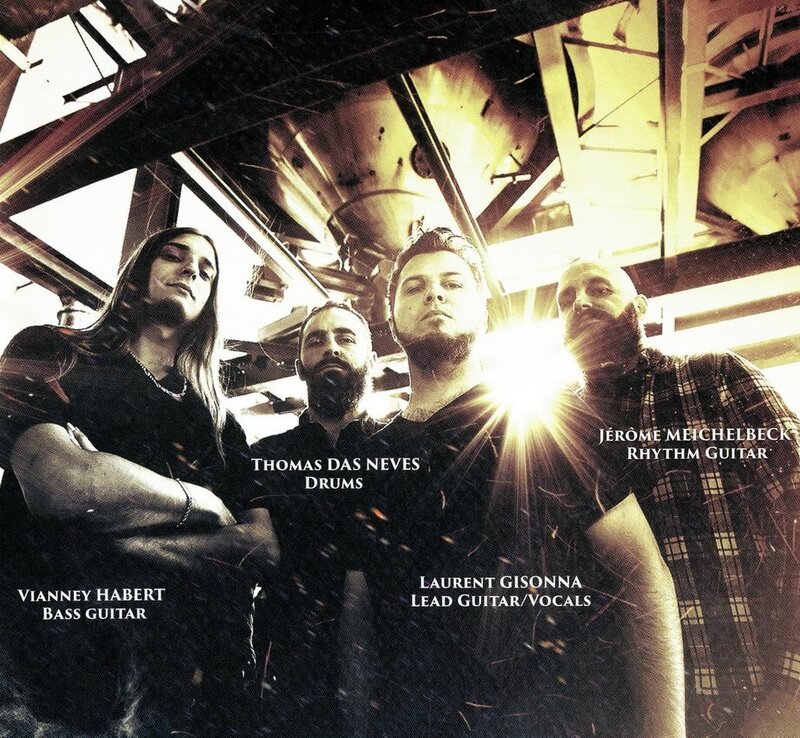 ---

---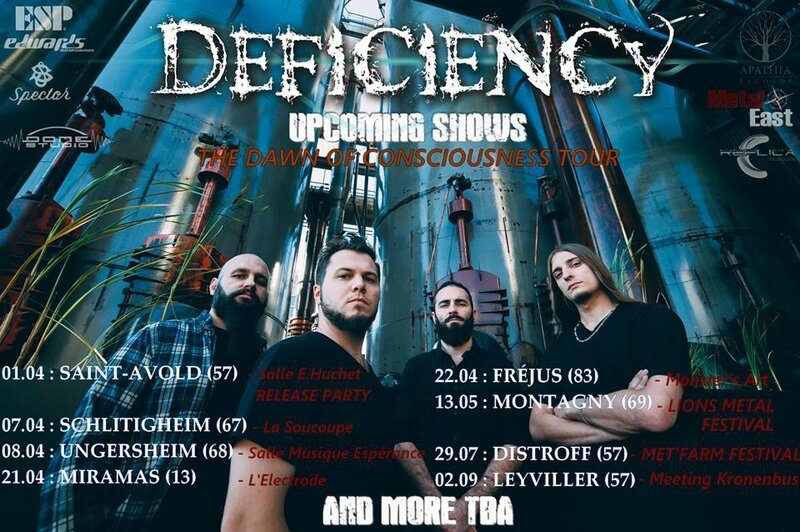 ---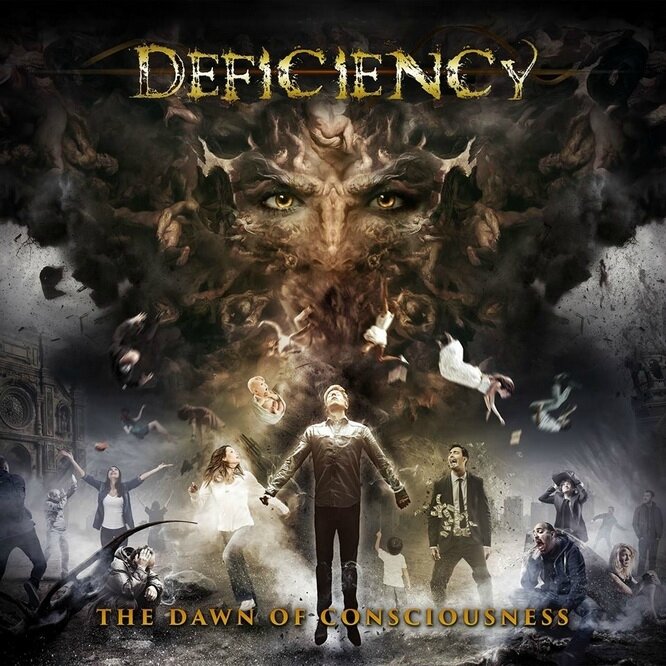 ---
19 mars 2017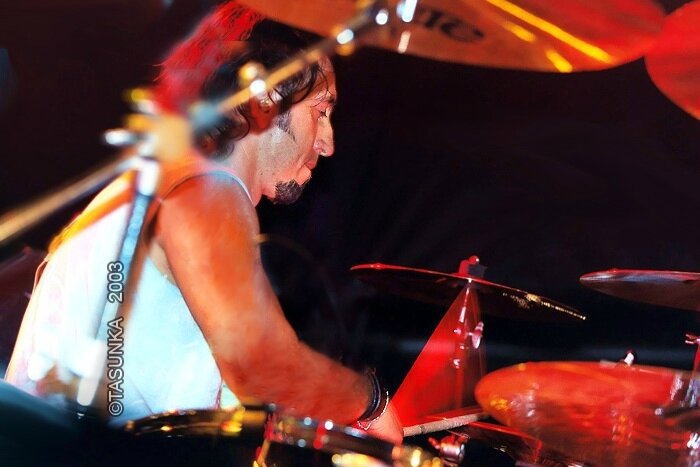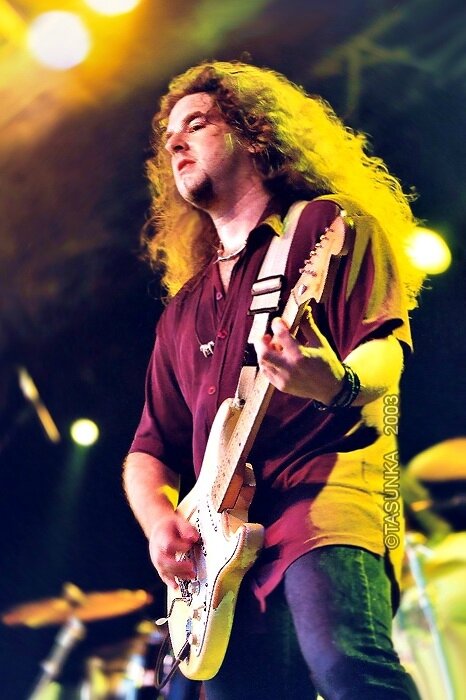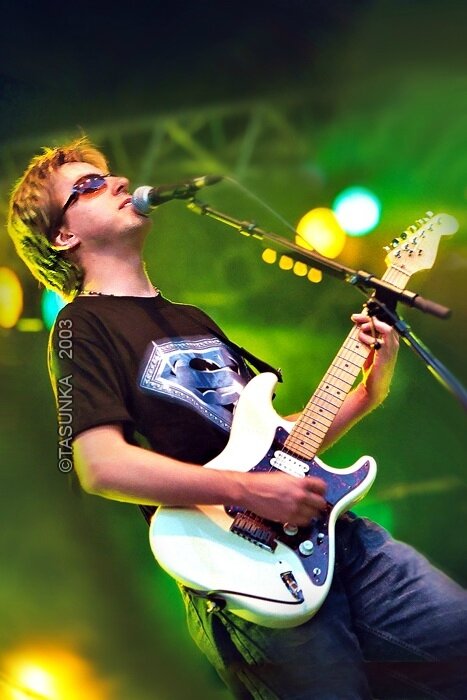 ==> All The Live Photos: click on any of the pix ;)
/
==> Toutes les photos en cliquant sur les clichés ;)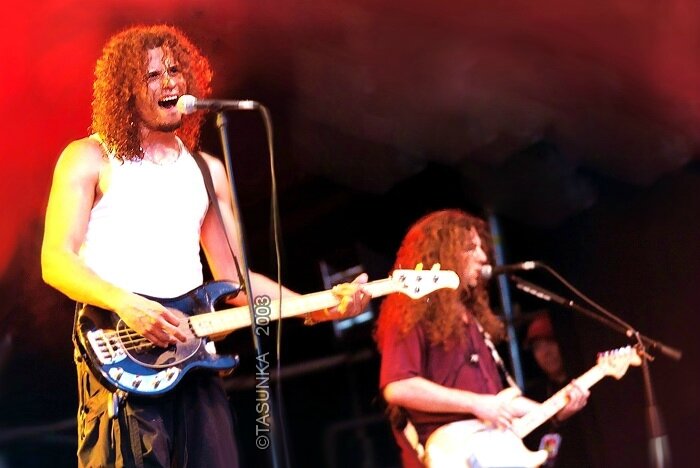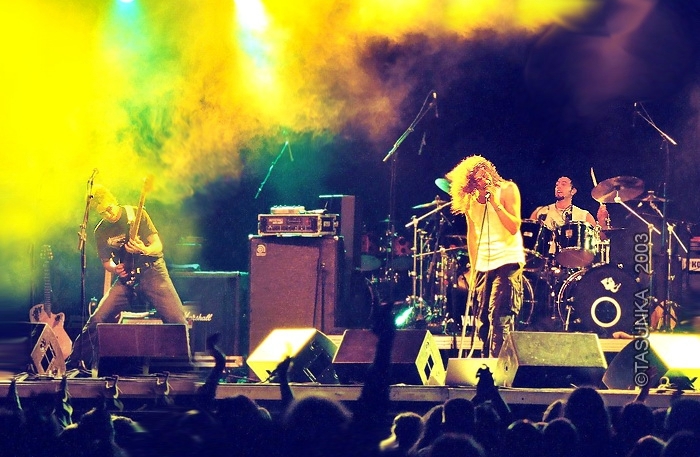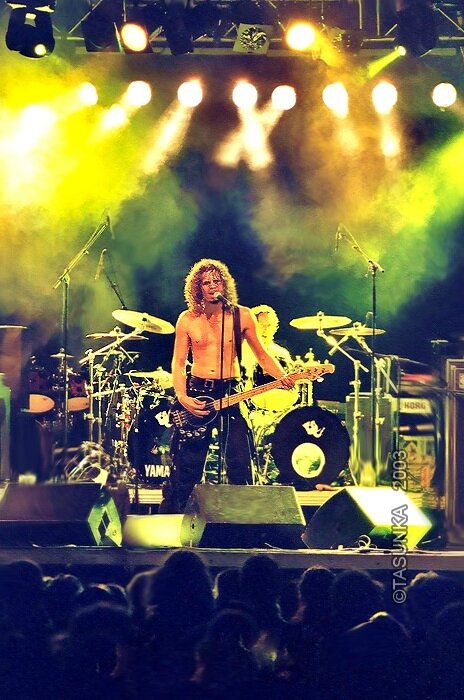 ---
16 mars 2017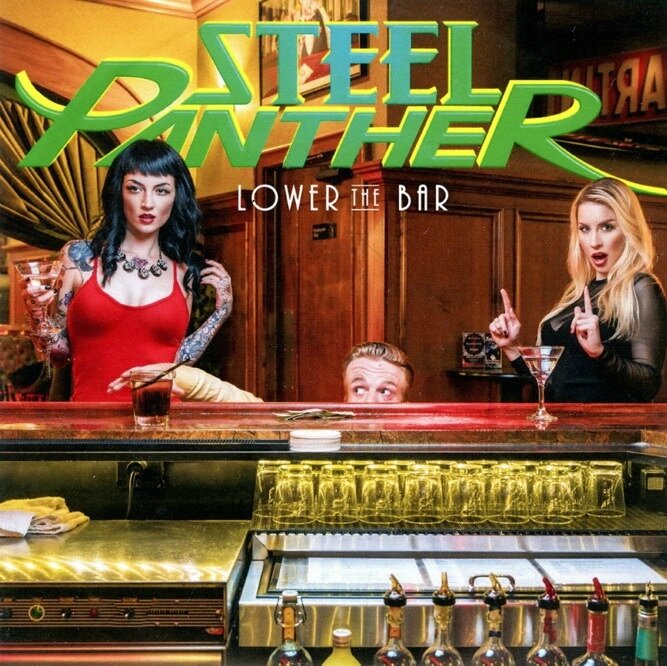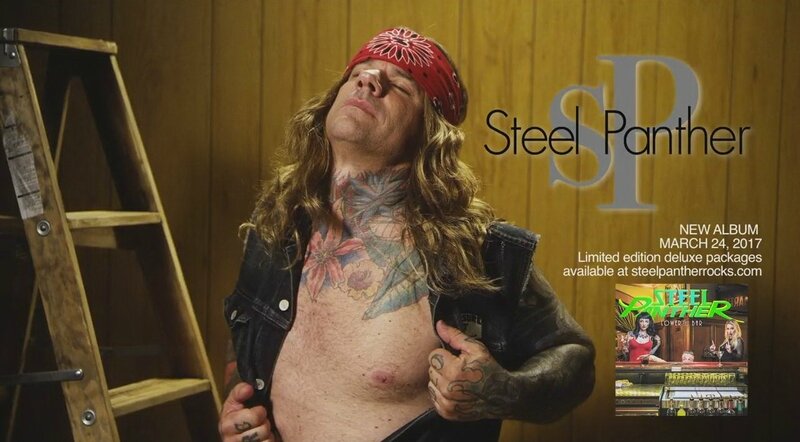 Trois ans après la sortie de l'acclamé «All you Can Eat », un après le live acoustique «Live From Lexxi's Mom's Garage », les STEEL PANTHER reviennent avec un album studio, « Lower The Bar » et font à nouveau montre de leur talent de musiciens confirmés au service de l'héritage de l'âge d'or du Glam Hard Rock / Heavy, sous un prisme fun et bardé d'humour.
Tout 'hair spray', spandex et bien sûr maquillage dehors pour le look qui tue, ou fait sourire comme leur humour délibérément outrageusement graveleux, les 'Panthers' assurent une fois encore, que ce soit pour les voix et guitare, basse et batterie, bien carrés, dynamiques, encore plus incisifs côté riffs ou légers et qui tous invitent à faire la fête. Si les vocaux se voient parfois haut perchés, les membres du groupe le sont tout autant et ce, volontairement, mais comme toujours avec STEEL PANTHER, avec beaucoup de savoir faire musical, car, qu'on ne s'y trompe pas, on a encore et toujours affaire à des musiciens et un chanteur qui assurent et savent donner le meilleur de leur art et instruments.
Au long de « Lower The Bar », la ballade se fait avec délectation sur un cycle qui va du Hard Rock, pointe de Rock au Heavy et retour, via des titres bien sentis entre notamment « Poontang Boomerang » aussi entrainant que le morceau est amusant, via aussi du mid-tempo avec « Now The Fun Starts », du Heavy goutu sur « Pussy Ain't Free », Hard Rock avec intro à l'harmonica sur « Walk Of Shame », ou la reprise de CHEAP TRICK « She's Tight », qui voit en guest non moins que Robin Zander dudit groupe précité (si, si :), sans omettre de mentionner le très accrocheur single « Anything Goes », qui se montre délibérément un peu différent de ce que la troupe propose d'habitude et se voit être un bon reflet de ce qu'offre leur dernière livraison studio : en effet, STEEL PANTHER s'amusent à repousser les limites musicales et y parviennent avec brio.
« Lower The Bar » ? A savourer sans modération du premier au quarantième degré ;)

Leur venue au Hellfest 2017 va valoir le détour, assurément.

Tasunka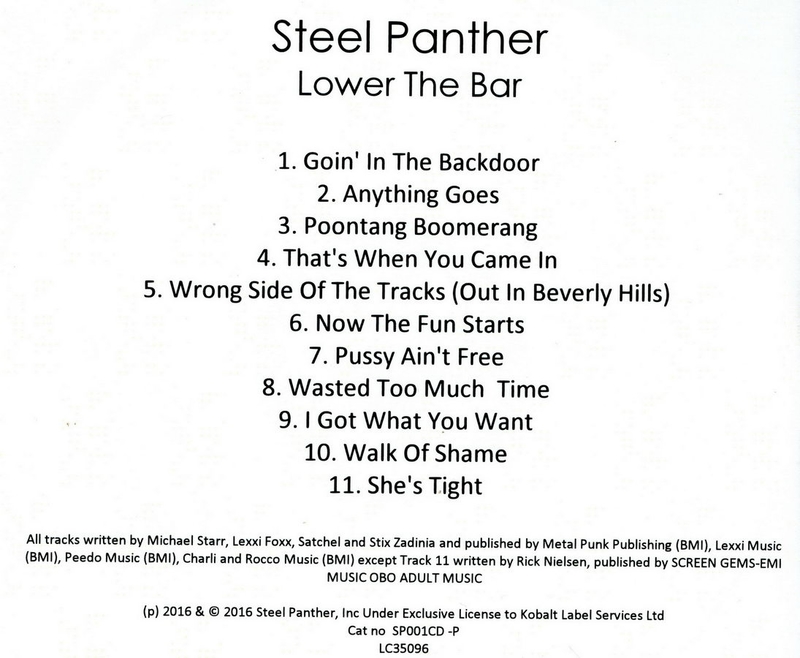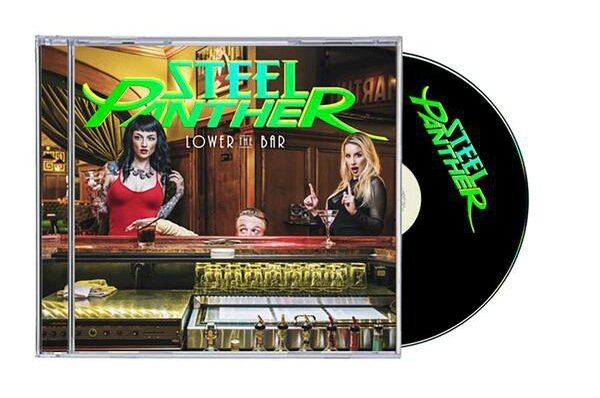 STEEL PANTHER Line-Up:
-Michael Starr (Ralph Saenz) – V / G (acoustic)
-Satchel (Russ Parrish) - G
-Lexxi Foxxx (Travis Haley) - B
-Stix Zadinia (Darren Leader) – D, Piano
---
---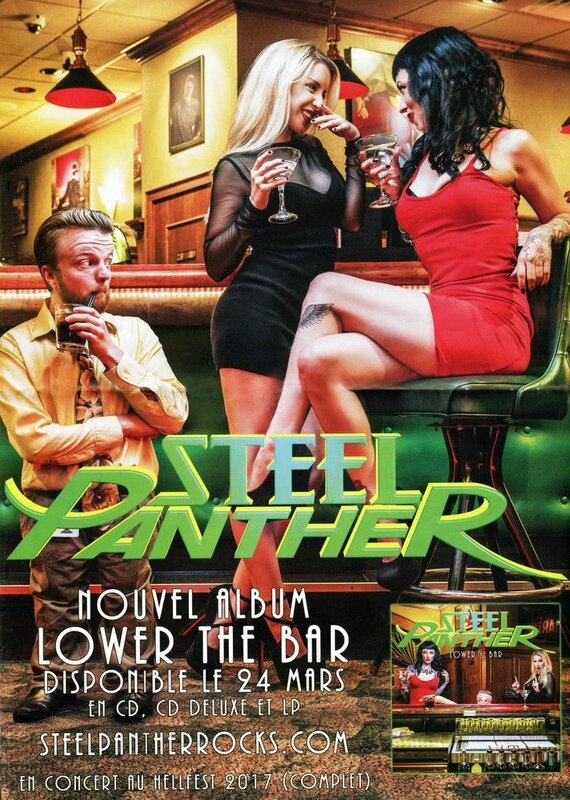 ---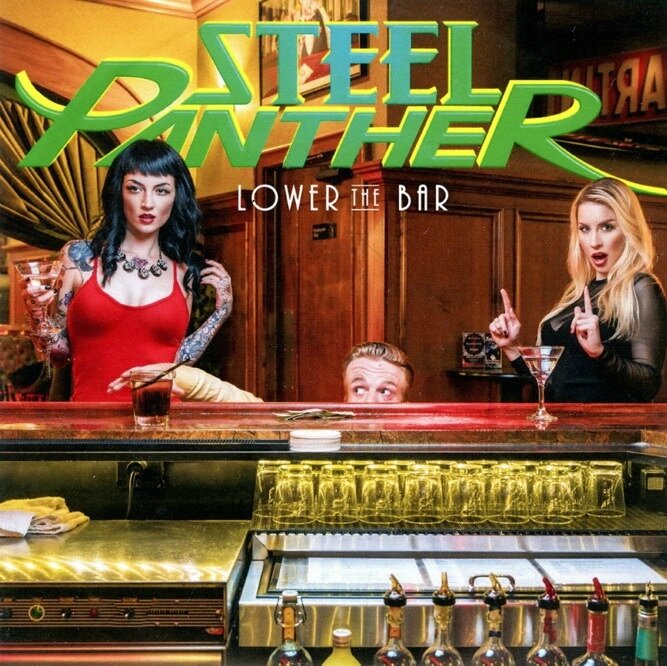 ---
15 mars 2017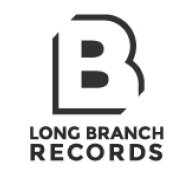 Formé en 2012, THE ROYAL n'a pas cessé, depuis, de se distinguer et de faire parler de lui avec son Metalcore mélodique dynamique et habité, qui traverse les genres en fusionnant le groove, le Metalcore et les mélodies, se les appropriant tous pour en faire sa musique, sa marque de fabrique propre.
Si ces jeunes loups sont forts à la fois de leur appétit indéniable d'y arriver et de leur plaisir et envie de jouer la musique qu'ils aiment, les hollandais ont de même une qualité qui les anime et est une solide base, celle de proposer des compositions solides, bien senties et pensées que des paroles aussi inspirées que la musique, viennent compléter. D'ailleurs, pour leur second album studio, « Seven », la ligne directrice est celle-ci : « Recherchez la vérité et la sagesse dans tout ce que vous faites et cherchez les solutions qui se cachent en toute chose ». Musicalement, le quintette donne vie au propos avec brio, puisque on assiste à une déferlante riche et bien calibrée, variée, de pur Metalcore, toujours appuyé par des mélodies qui capent tout l'attention. Des guitares au chant, de la section rythmique basse-batterie à la production, tout y est fort en efficacité et vitalité, notamment via des titres sur lesquels le groupe se remarque plus, c'est-à-dire ceux où la diversité se fait encore plus sentir : « Counterculture », « Draining Veins », « Creeds And The Vultures », « Feeding Wolves », « Viridian », « Seven », pour exemples.
Long Branch Records a eu du nez en signant THE ROYAL et cette première sortie sous la bannière du label, « Seven », convainc largement du potentiel de la troupe.
Jugez-en par vous-mêmes lors la sortie de « Seven » le 31 mars 2017 et même bien avant, puisque THE ROYAL débutera sa tournée en support de Dreamshade, le 19 mars 2017 à Paris. Le quintette s'étant forgé une belle réputation quant à ses prestations scéniques, le concert promet de valoir le déplacement :)

THE ROYAL, retenez ce nom: ils ont les atouts pour aller loin !
Tasunka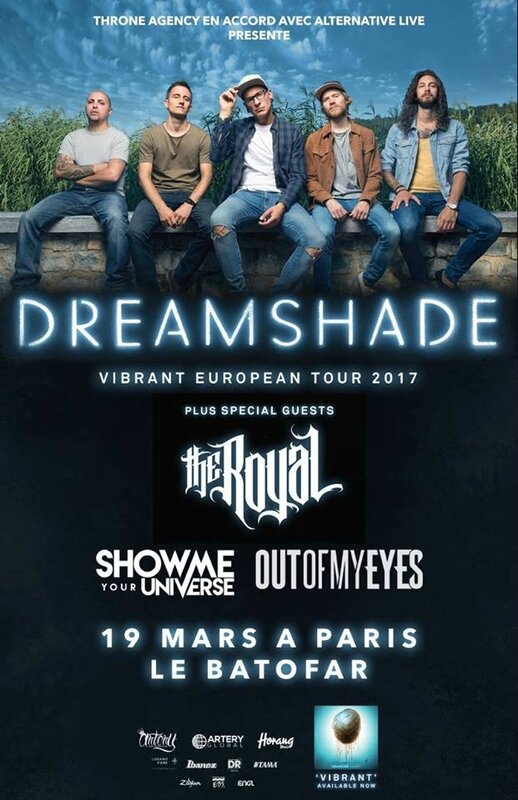 « Seven » Track-List :
01-Thunder
02-Feeding Wolves
03-Wildmind
04-Creeds And The Vultures
05-Counterculture
06-Interlude
07-Seven
08-Life Breaker
09-Thalassa
10-Draining Veins
11-Viridian
THE ROYAL Line Up:
-Sem Pisarahu (Vocals)
-JD Liefting (Guitars)
-Pim Wesselink (Guitars)
-Loet Brinkmans (Bass)
-Tom van Ekerschot (Drums)
Discography:

-2017 : "Seven" (First label released record)
-2014 : "Dreamcatchers" (self-released first full-length album)
-2013 : "Blind Eye" (single)
-2012 : "Origins" (EP)
---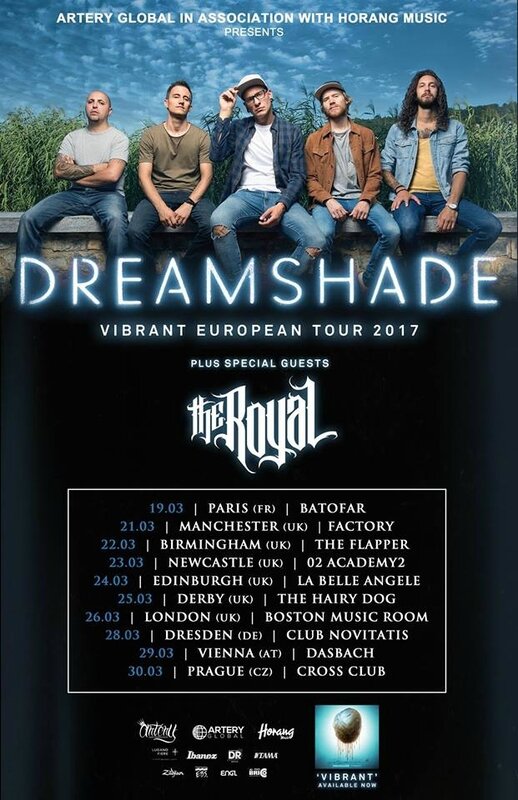 THE ROYAL TOURDATES 2017

w/ DREAMSHADE
19.03. FR - Paris - Batofar
21.03. UK - Manchester - Factory
22.03. UK - Birmingham - The Flapper
23.03. UK - Newcastle - o2 Academy2
24.03. UK - Edinburgh - La Belle Angele
25.03. UK - Derby - The Hairy Dog
26.03. UK - London - Boston Music Room
28.03. DE - Dresden - Club Novitatis
29.03. AT - Vienna - Das Bach
30.03. CZ - Prague - Cross Club

w/ SIENNA SKIES
06.04. IT - Verona - Blocco Music Hall
07.04. IT - Bergamo - Joe Koala
08.04. IT - Misano Adriatico - Wave Club

HEADLINE TOUR
10.04. CH - Bellinzona - PIT
12.04. LU - Luxembourg - Spot 48
13.04. BE - Brussels - Rock Classic
14.04. BE - Liege - Le Garage Creative Music
18.04. ES - Barcelona - Sala Rocksound
19.04. ES - Madrid - Starving
20.04. ES - Maliano/Santander - La Tribu

FESTIVALS
07.07. UK - Newark - UK Tech-Fest

More tourdates coming soon...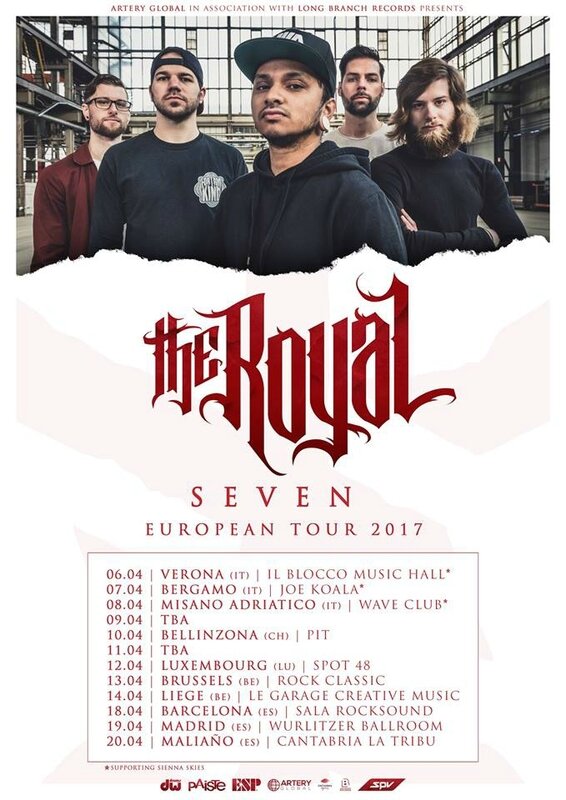 ---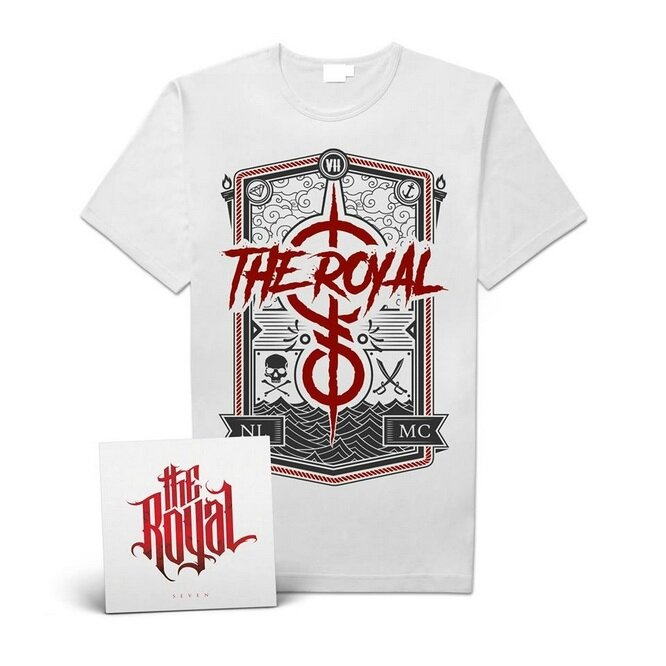 ---
---
11 mars 2017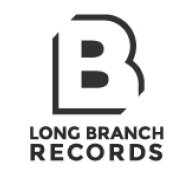 (Europe) / eOne (Rest Of the World)

Quand Will Putney, guitariste, producteur et fondateur de FIT FOR AN AUTOPSY, déclare que « The Great Collapse » est l'album le plus fort de leur catalogue, on en salive d'avance. Le groupe étant, effectivement, habitué à tout broyer sur son passage avec son Deathcore novateur de premier ordre, intelligent et très investi, inspiré, alors, il tardait de mettre le brulot dans le lecteur et d'exploser les enceintes volume au maximum, comme il se doit quand on a un grand cru comme ça à savourer.
Et pour un grand cru, « The Great Collapse » en est un: l'humeur, l'atmosphère sont capiteuses et vénéneuses au point de se prendre comme autant de punchs droit dans les tripes, la densité, l'agitation des émotions exprimées avec une de ces forces de conviction et un investissement qui s'entendent, se ressentent, via toute la troupe, des vocaux redoutables au trio de guitares, sans omettre une basse et une batterie au top pour lâcher les chiens à pleine intensité. On est ici en présence d'un album propulsé par son puissant néo-post Deathcore, qui agit tel une déflagration superbe et fédère haut la main. Les paroles font, quant à elles, partie intégrante de la réussite et sont, comme toujours avec Fit For An Autopsy, des brulots engagés dénonçant pour exemple, le chaos engendré par l'homme via son rapport à l'environnement. Quant au son, il assure en plein pour ce qui est de délivrer à son maximum la furie habilement dosée, l'agitation qui animent les titres et que la bande de ces musicien doués, soudés, assure à magnifier. Des morceaux tels que les excellents « Head Will hang », « Black Mammoth » et ses chœurs, le génial final avec « Spiral », en passant par « When The Bulbs Burn Out », « Hydra », « Too Late », "Iron Moon" (avec en guest vocal, Kevin McCaughey-Ion Dissonance), tous vous rentrent sous la peau.

Magnifiquement intense en agressivité bien menée et en émotions, atmosphères puissantes, ce quatrième opus, « The Great Collapse » est
un must d'album: les porteurs de flambeau que sont FIT FOR AN AUTOPSY, ont fait très fort !

Tasunka

"The Great Collapse" Tracklisting:
01. Hydra
02. Heads Will Hang
03. Black Mammoth
04. Terraform
05. Iron Moon (feat. Kevin McCaughey -Ion Dissonance)
06. When The Bulbs Burn Out
07. Too Late
08. Empty Still
09. Spiral
LINE-UP:
-Joe Badolato - Vocals
-Patrick Sheridan - Guitars
-Will Putney - Guitars
-Tim Howley - Guitars
-Peter Spinazola - Bass
-Josean Orta - Drums
---
==> PS perso pour une fois:
Merci à FIT FOR AN AUTOPSY pour leur vidéo et single « Black Mammoth », pour leur soutien au combat actuel des nations amérindiennes, notamment des Lakotas dans le Dakota du nord (USA): combat contre le désastre environnemental du au pipeline de pétrole qui est en train d'être installé, qui traverse une réserve indienne, des lieux sacrés Sioux et représente un réel danger de contamination pour l'eau et ainsi, de tout ce qui vit. Oui, ça se passe, maintenant, au 21ième siecle !
'Hooka Hey' !
==> FIT FOR AN AUTOPSY vend un T-shirt dont les bénéfices iront directement en soutien au combat des Sioux @ Standing Rock: cliquer ici :)

FIT FOR AN AUTOPSY's Political "Black Mammoth" Video Tackles North Dakota Pipeline Controversy
Fit For An Autopsy commented on the themes of the song saying:
"We were recording the new record when the shit hit the fan in North Dakota, and I felt compelled to write a song that would address it," says guitarist and producer Will Putney. "This short clip we pieced together gives a little insight into the events that have transpired over the past few months throughout the protests."
"It got bad, then it got better, then it got worse, and now the natives of North Dakota need more help than ever, so we're launching an additional CD/Shirt bundle in conjunction with the single. All the profits from this sale will go directly to the Standing Rock Sioux Tribe – Dakota Access Pipeline Fund. No one in this country should have their rights denied or their homes taken from them."
==> The band are selling a t-shirt with proceeds going to the Standing Rock Sioux Tribe. Order one here

---
Directed by Max Moore (CODE ORANGE, OF MICE AND MEN)
---
---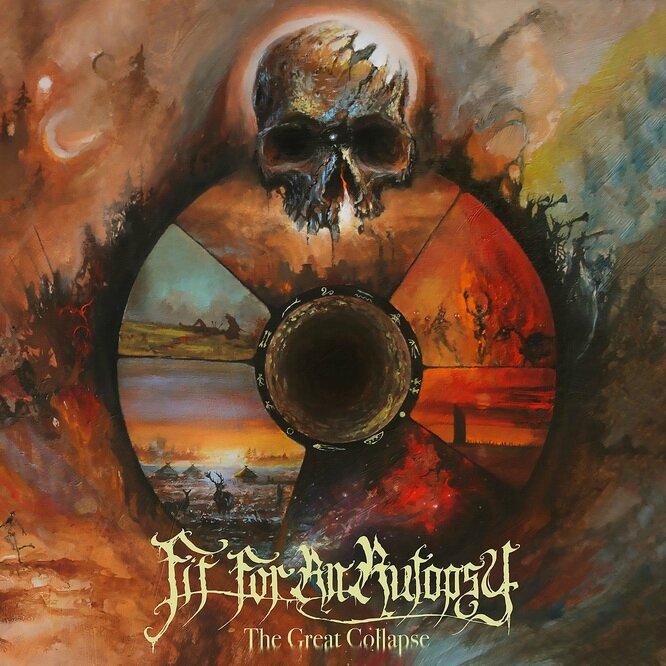 ---
10 mars 2017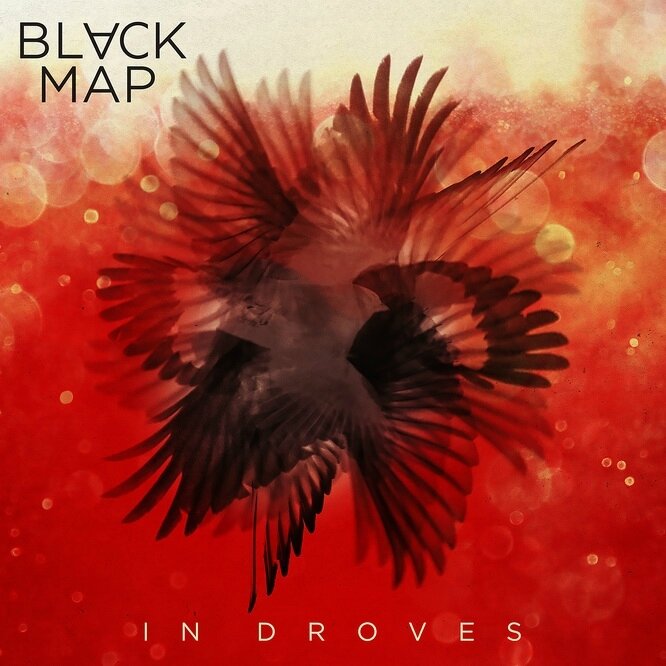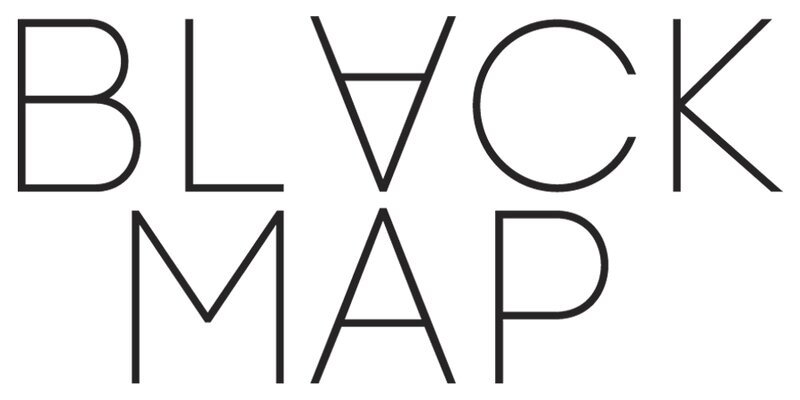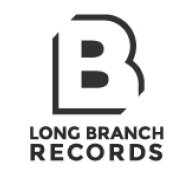 BLACK MAP étire et étend ses ailes musicales plus largement, et couvre avec son second album, « In Droves », une palette toujours plus vaste en allant du Rock épuré et aux accents années 90s, à l'atmosphérique lancinant, envoutant, via des mélodies et accroches aussi ciselées que les riffs peuvent être incisifs, mélodieux et aptes à laisser le feeling s'exprimer en force.
Le groove est indiscutablement au rendez-vous à tous les étages de ce trio californien des plus inspirés, qui sait être non conventionnel, se joue des limites et ose expérimenter de la voix, de la basse sourde et parlante, de la guitare aux atouts précités tout autant que de la batterie. Cette force de beauté Rock et progressive qu'est BLACK MAP, met dans le mille et obtient l'effet voulu, faire voyager, donner envie de relever le défi qu'ils nous lancent, celui de sortir de ce conformisme qui enferme et empêche de s'envoler, d'être soi. « In Droves » est une belle ode portée et sublimée par un Rock inspiré et sans fioritures, ni contraintes, qui laisse ses groove et sensibilité libres de s'exprimer en plein et ce, de multiples façons. Très accrocheur, ce second album du trio de choc, « In Droves », l'est assurément, d'autant que celui-ci bénéficie d'une production à l'image de la pochette : vive et totalement en adéquation ainsi qu'au service du propos.
Belle surprise que ce « In Droves » bardé de feeling et ce, de bout en bout : quasiment chaque titre pouvant être un hit-single potentiel.
Hautement recommandé, donc ! :)
Tasunka
« In Droves » Track-List :
01-Transit I
02-Run Rabbit Run
03-Foxglove
04-Ruin
05-Heavy Waves
06-Dead Ringer
07-Octavia
08-Transit II
09-No Color
10-Indoor Kid
11-White Fence
12-Just My Luck
13-Cash For The Fears
14-Transit III
15-Coma Phase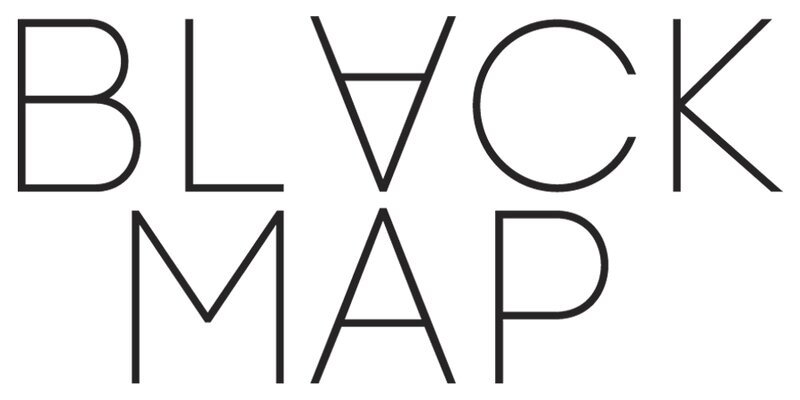 BLACK MAP Line Up:
-Ben Flanagan (Trophy Fire) - Vocals/Bass
-Mark Engles (Dredg) - Guitar
-Chris Robyn (Far) – Drums
---
---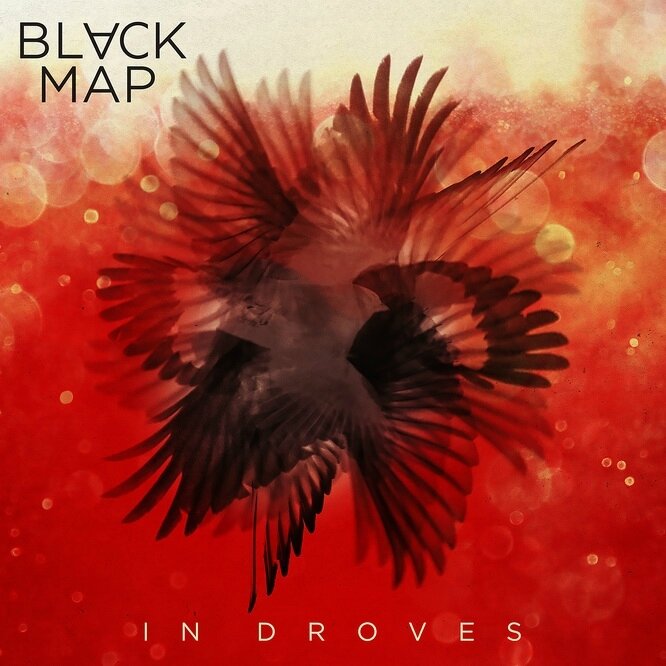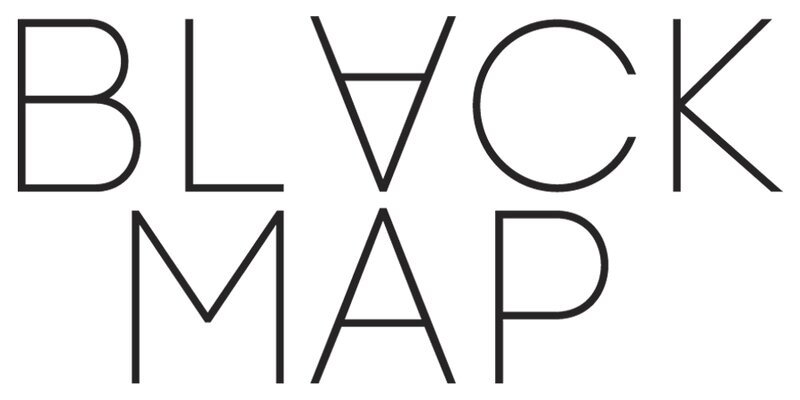 ---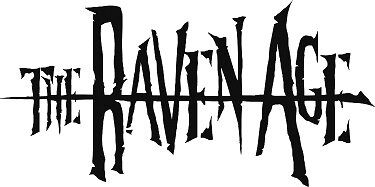 ==> A voir en concert avec Anthrax
le jeudi 16 mars 2017
Paris / Elysée Montmartre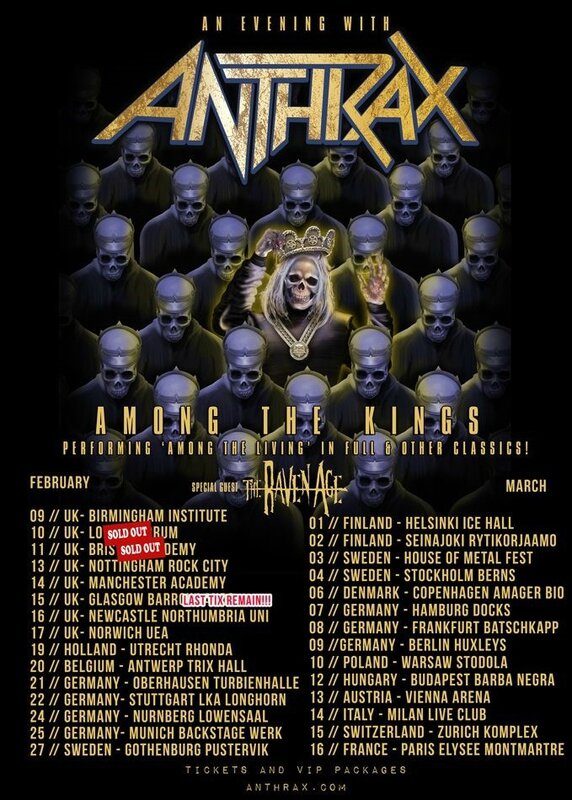 ---
==> Chronique "Darkness Will Rise" + Videos en cliquant ici :)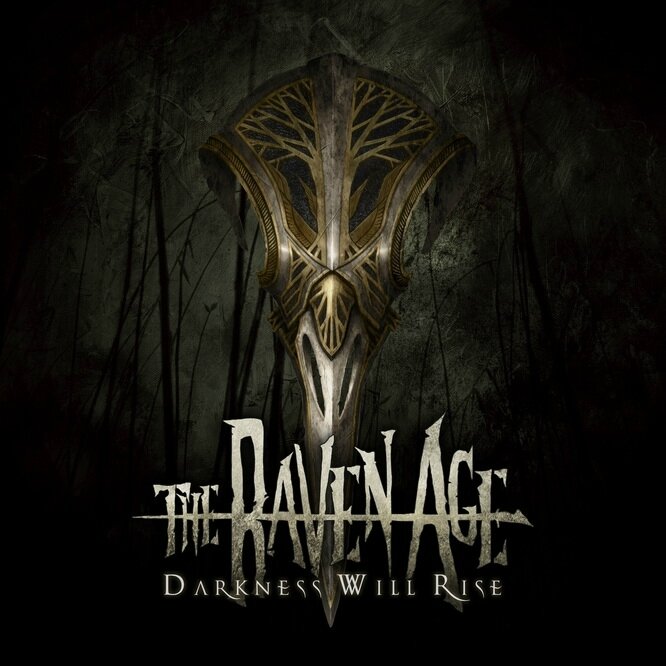 ---
09 mars 2017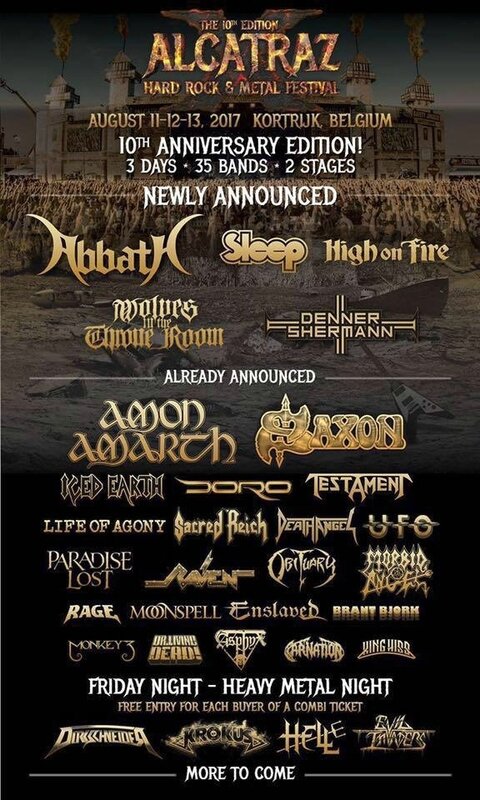 VENDREDI 11, SAMEDI 12, DIMANCHE 13 AOUT 2017

les amateurs de Métal au sens large peuvent sans hésitation se rendre à la dixième édition de l'
ALCATRAZ HARD ROCK & METAL FESTIVAL!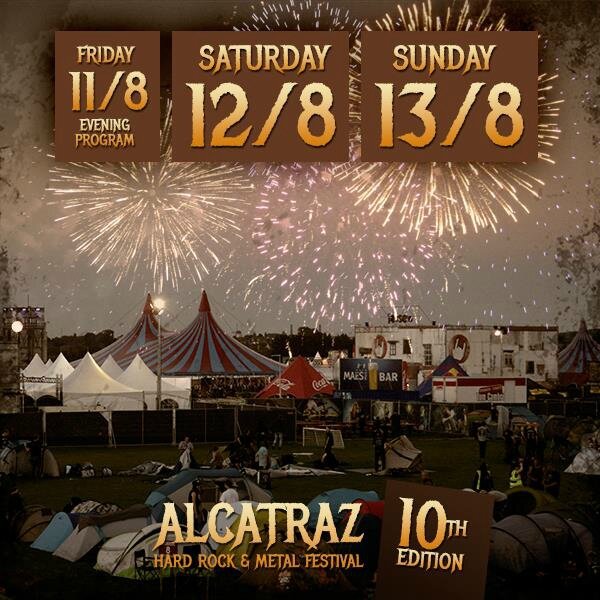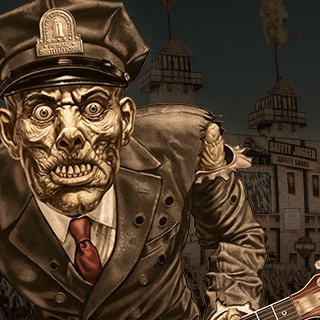 Mot Des Organisateurs:
'Bien que nous soyons déjà satisfaits à 200 % de l'affiche actuelle, vos réactions ultra-positives nous ont agréablement surpris (et c'est peu de le dire). C'est bien mais vous vous en doutez, nous n'allons pas nous arrêter en si bon chemin. Nous avons encore quelques noms sympathiques à offrir à nos visiteurs.
En tout une douzaine de groupes viendront s'ajouter dans les semaines à venir mais il y en a déjà cinq que nous pouvons vous dévoiler dès aujourd'hui. Parmi ces cinq noms qui viennent compléter l'affiche de l'Alcatraz 2017, il y en a trois que nos visiteurs annuels connaissent particulièrement bien. Saxon et Testament occupaient déjà le haut de l'affiche en 2009 (la meilleure de nos éditions au 'Brielpoort'). Les festivaliers présents à l'époque se souviennent certainement que Saxon avait débuté son set avec un retard pour le moins considérable, mais ils se souviendront également que l'attente avait été récompensée par un set d'une tel intensité que les voisins du Brielpoort et le bourgmestre de Deinze en parlent encore aujourd'hui.
La légende Saxon fête cette année ses quarante ans d'existence et pour fêter dignement cette longévité hors norme, le groupe embarque pour une tournée mondiale taille XXL qui les verra faire étape sur la scène de l'Alcatraz.
Testament est une autre valeur sure de l'Alcatraz. Le groupe est une véritable légende de la scène thrash américaine mais c'est aussi et surtout un immense plaisir que nous nous faisons à nous-mêmes tant nous adorons leur vision du thrash et tant nous apprécions Gene Hoglan.
Life Of Agony était déjà de l'affiche 2014 de l'Alcatraz, c'était la première rencontre entre Mina Caputo et le public belge. Le moins que l'on puisse écrire c'est que ça a directement 'matché' entre Mina et ses fans belges. Life Of Agony n'a jamais oublié ces moments magiques passés sur la scène de l'Alcatraz et un retour à Courtai était une des priorités du groupe. Ce sera chose faite en 2017 avec en prime quelques titres du nouvel album à vous faire découvrir.
Pour Paradise Lost et Obituary (nous y avons mis le temps mais nous y sommes enfin arrivés) se sera un premier passage par la scène de l'Alcatraz. Paradise Lost nous offrira une sorte de 'best off' de son immense discographie et Obituary nous proposera des titres issus de son prochain album (et croyez-nous ce nouvel album est une vraie bombe).
Restez connectés...dans un futur assez proche, d'autres noms vous seront également dévoilés : AMON AMARTH, SAXON, TESTAMENT, DORO, ICED EARTH, DEATH ANGEL, LIFE OF AGONY, SACRED REICH, UFO, OBITUARY, PARADISE LOST, RAVEN, RAGE, DIRKSCHNEIDER, HELL, KROKUS, MORBID ANGEL, ENSLAVED, MOONSPELL, ASPHYX, BRANT BJORK, KING HISS, MONKEY 3, DR. LIVING DEAD, EVIL INVADERS, CARNATION.
Dans peu de temps nous vous dévoilerons les 9 noms manquants.
-----------------------
Alcatraz Hard Rock & Metal Festival tickets:
En plus de vos commentaires enthousiastes sur l'affiche 2017, nous avons enregistré de multiples demandes d'information concernant les tickets d'un jour. N'ayez crainte, toutes les informations relatives à ses ticket d'un jour vous seront communiquées dès que possible, c'est-à-dire dès que la répartition des groupes sera établie. Nous voulons vous garantir un prix d'entrée par jour le plus équitable possible et vous comprendrez bien sûr que dans cette optique, le calcul ne peut se faire qu'après une répartition définitive de l'affiche sur toute la durée du festival. D'avance nous vous remercions de votre compréhension et de votre patience.
Attention. La soirée du vendredi n'est gratuite que pour les visiteurs munis d'un combi ticket. Pour les personnes intéressées par la soirée du vendredi, un ticket 'spécial vendredi' sera prochainement mis en vente.

Dès que le cinquième nom de cette affiche du vendredi sera annoncé, il vous sera possible de vous procurer ce ticket 'spécial vendredi'.
==>Tickets: Combi-tickets (également tickets VIP) seront disponibles sur www.alcatraz.be
Les tickets combi sont d'ores et déjà disponibles au Popcenter de Courtrai.
---
08 mars 2017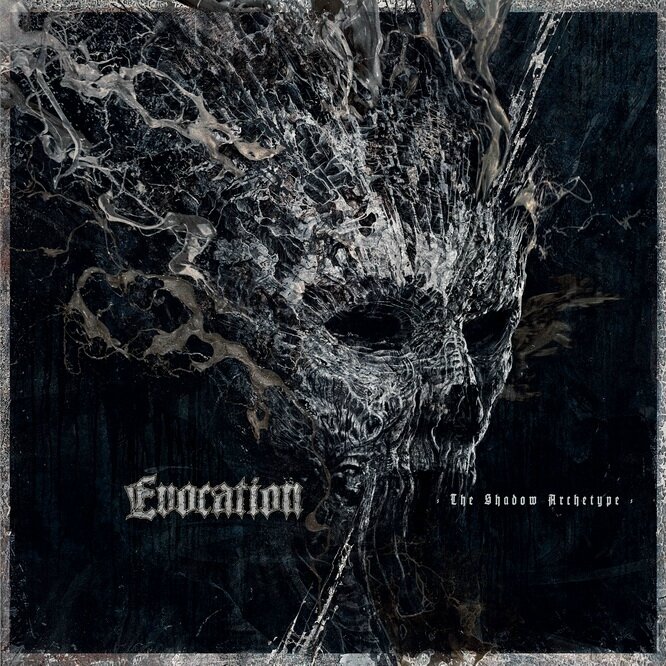 Après quatre ans en sommeil, EVOCATION revient avec du nouveau autant pour ce qui est du line-up, ainsi que de leur dernier et attendu, album : « The Shadow Archetype »:
Une machine de guerre de Death Metal technique et naturel, puissant et avec un aspect mélodique à la fois, aux paroles matures qui traitent, et le titre l'indique, du concept de contrôle et de la théorie, dérivée de celle du psychologue Jung à propos des archétypes, où nous serions tous habités du bien et du mal que nous passent nos prédécesseurs. Complexe et parlant, tout comme le Metal délivré au long de cet album accrocheur où les ambiances sont d'une sacrée richesse, maitrisées et bardées de ce coup de poing subtilement redoutable qui vous attaque en pleine face et on en redemande de ce Death Metal, qui affirme sa qualité. Tout est en place avec cet EVOCATION mouture 2017, et ce, pour un bel effet, en passant des riffs et soli assassins, au chant tout droit venu des tripes, à la double grosse caisse d'une batterie redoutable que la basse, vient compléter en force. « The Shadow Archetype » vous prend et ne vous lache plus sur la plupart des titres. Les suédois se permettent même un interlude ou intro, c'est selon, de 01 :48, au milieu de l'album avec guitare acoustique seule, pour ensuite mieux reprendre et envoyer à nouveau la sauce Death à plein régime.

EVOCATION sont de retour aux affaires Death, qu'on se le dise et avec un album dynamique, « The Shadow Archetype », qui fait mouche, d'autant que la production, qui a bénéficié d'une attention toute particulière, est la plus puissante et brute que le groupe ait jamais eue !

Tasunka
« The Shadow Archetype » Track-List :
Artwork from Michał "Xaay" Loranc (since 2010: collaboration with EVOCATION)
01-Into Ruins
02-Condemned to the Grave
03-Modus Operandi
04-Children of Stone
05-The Coroner
06-The Shadow Archetype
07-Blind Obedience
08-Survival of the Sickest
09-Sulphur and Blood
10-Imperium Fall
11-Dark Day Sunrise
********************

Evocation line-up:
-Thomas Josefsson - Vocals
-Marko Palmen - Guitars
-Simon Exner - Guitars
-Gustaf Jorde – Bass

-Per Moller Jensen (ex-The Haunted) (Session Drums)
---

---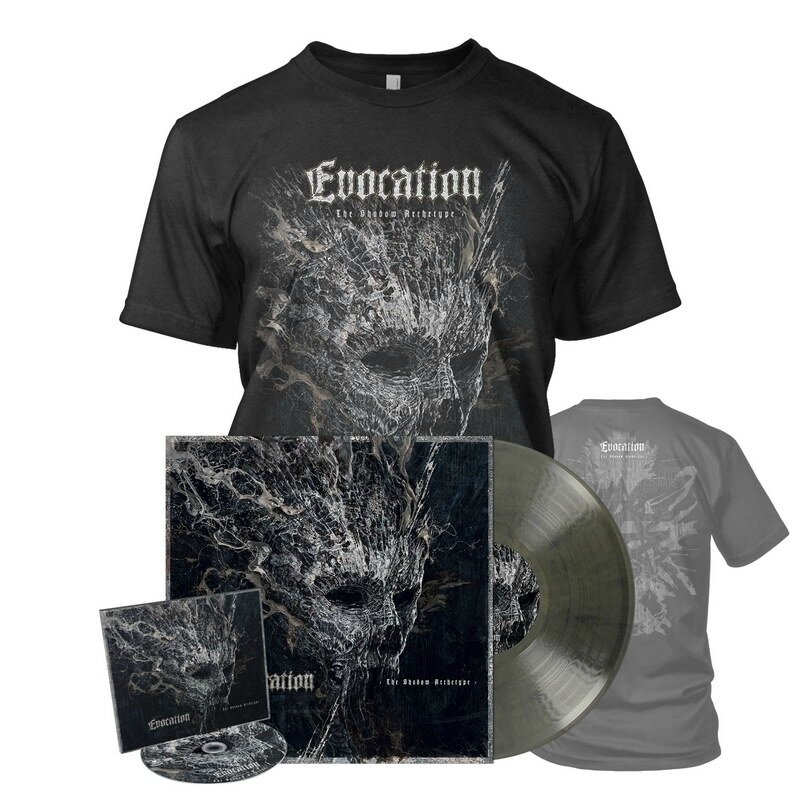 ---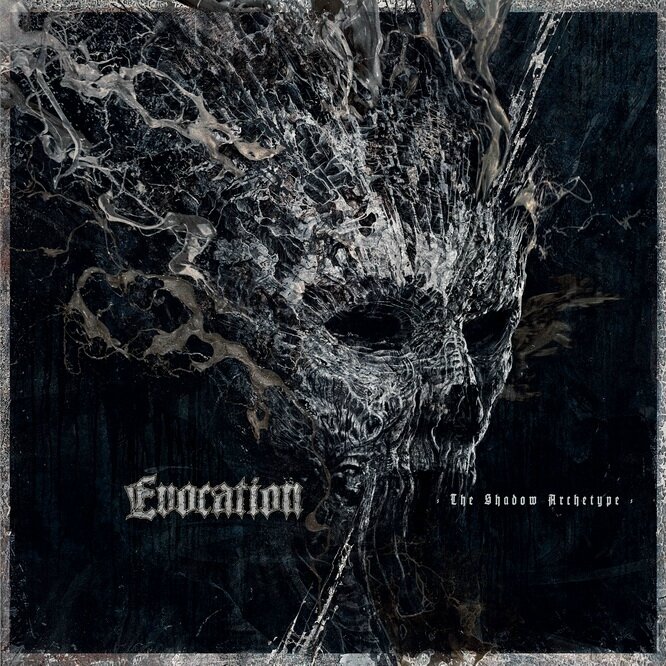 ---
07 mars 2017
==> Release: 10 March 2017 <==

Le 'Doute'-'Tvilja' en norvégien, est le thème ainsi que le titre, le moteur, autour duquel s'articule cet EP cinq titres, des toujours très inspirés DUNDERBEIST.
Rodés aux disques à la longueur plus standard, les norvégiens, après dix ans d'existence et huit albums, ont décidé de se renouveler et repasser par le case du plus court, pour démarrer leur triptyque de EPs autour du thème du doute, des hauts et bas, des sentiments variés, multiples, destructeurs ou générateurs de force, de détermination, qu'il peut générer. Le premier de la série, « Tvilja », brille en un voyage où la variété des atmosphères et des sensations assure dans l'accroche et l'efficacité, le tout grâce à des compositions fines, authentiques, portées avec panache par un Rock, Metal de qualité qui surfe entre moderne et touches traditionnelles, tempo fort ou intimiste. On se laisse gagner par le feeling de morceaux tels que « Tvilja », le fort bon « Terpentin », « Grå gås (Isvind) », « Kometen Kom », ainsi que « Vakum ». En fait, la variété des ambiances laisse l'esprit vagabonder selon son humeur, ressentir le propos, se l'approprier. D'ailleurs, le choix de rester encore et toujours en norvégien, pour le chant, participe de cette ambiance qui est propre au groupe et fait adhérer. Ici, les vocaux clairs demeurent seuls et l'alchimie passe néanmoins le plus naturellement du monde au long de « Tvilja ».
De même, DUNDERBEIST, au contraire de l'album précédent et très bon, au passage, « Hyklere » (chronique ici), sont revenus à des enregistrement et mixage maison pour « Tvilja » par Fredrik Ryberg et à un mastering via Alan Douches (Mastodon, Atheist, Nile,..), ce qui qui confère à « Tvilja » le son adequat pour le thème abordé; en fait, le roupe renoue avec la même configuration sonore que pour « Songs Of The Buried » (2012), pour exemple.

« Tvilja » ouvre avec vigueur le triptyque de DUNDERBEIST, prouvant une fois encore que les norvégiens savent y faire dans le voyage Rock émotionnel de qualité!

Tasunka
"Tvilja" Tracklist:
01-Kometen Kom
02-Terpentin
03-Vakum
04-Tvilja
05-Grå gås (Isvind)

Album credits:
Music by Dunderbeist
Lyrics by Torgrim Torve
Production by Dunderbeist
Recorded in Grisebingen Studio, Hamar, Norway
Engineered & mixed by Fredrik Ryberg
Mastering by Alan Douches, West West Side Music, NYC, USA
Artwork by Torgrim Torve
Sleeve artwork by Magnie Finnsdatter Nielsen
Cover photo by Stian Frøysang
Discography:
2008: Second Hand Theft
2009: 8 Crows & Counting
2010: Rovmord (EP)
2011: Dunderbeist
2012: Black Arts & Crooked Tails
2012: Songs Of The Buried
2015: Hyklere
10 March 2017 : « Tvilja »
DUNDERBEIST Line-up :
-Torgrim Torve : V / songwriter
-Fredrik Ryberg : G / V
-John Birkeland Hansen : D
-Kristian Liljan : B
-Ronny Flissundet : G / V
---
---
---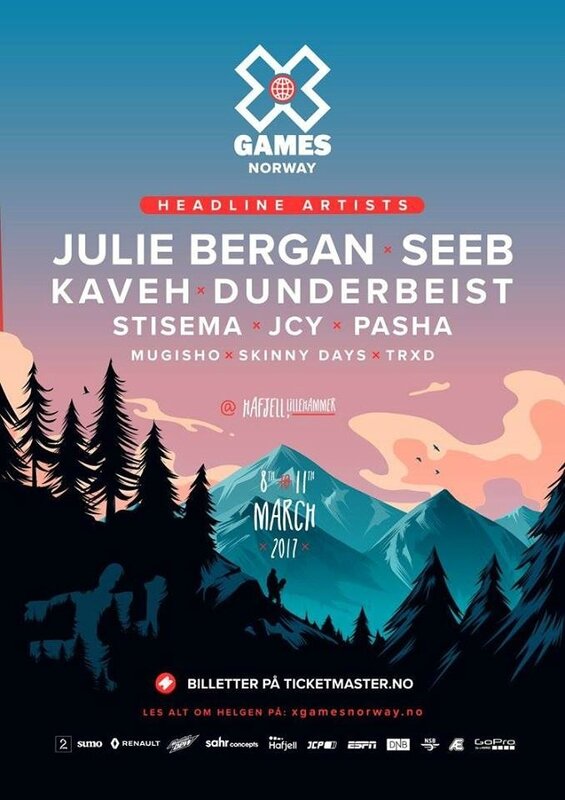 DUNDERBEIST WILL BE HEADLINING X GAMES NORWAY ON MARCH 10!
==> Click HERE for more info! ;)

---
---