20 avril 2021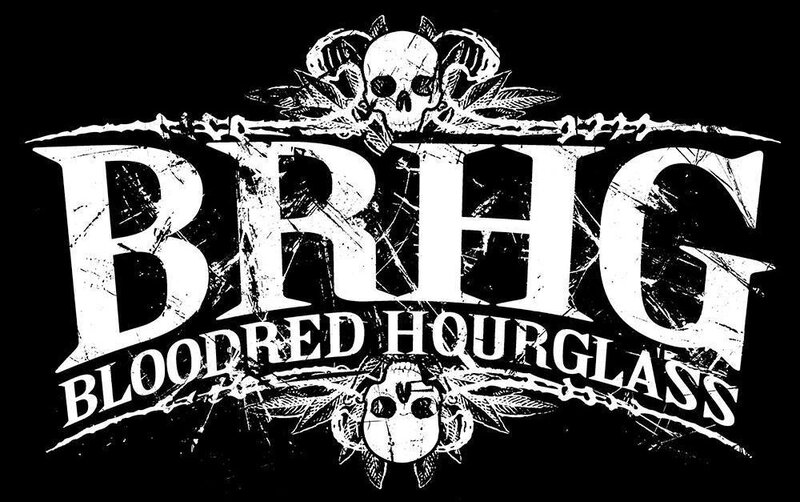 Bloodred Hourglass just released their new single "Veritas" which is taken off the upcoming album to be released later this year. The new album is expected to be a melodic death metal rollercoaster with an epic feel and a very modern approach to be released later this year via Out Of Line Music.
==> "Musically it's the most diverse BRHG album we've created. It contains our slowest song ever but also the most aggressive headbanger too. It's filled with sadness and joy, brutality and catchiness - a perfect melodeath rollercoaster just the way we wanted it to be," states guitarist Lauri Silvonen.
---
---
---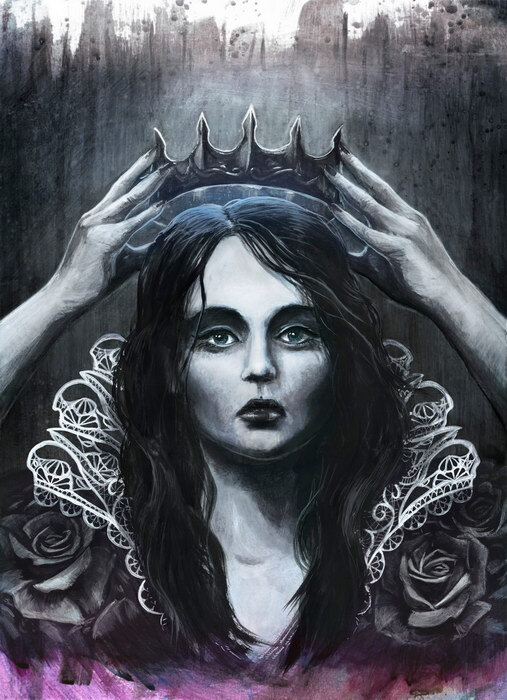 "Drag Me the Rain" canvas & cover art, once again painted by the talented Mr. Tuomas Koivurinne.
---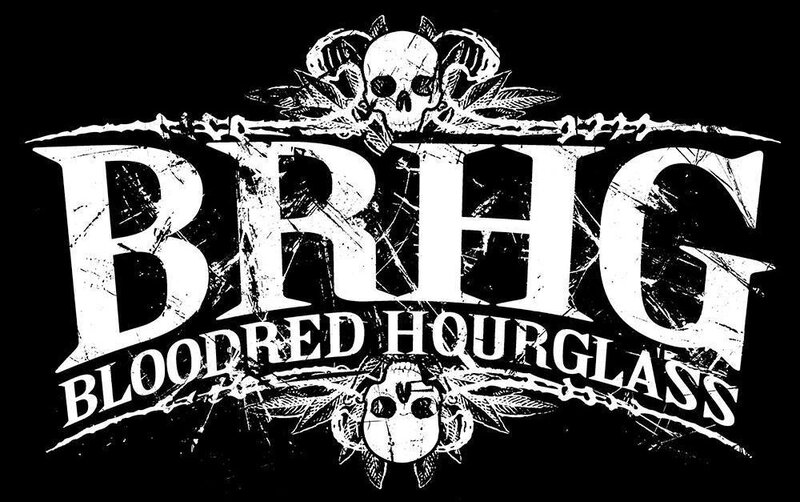 LINE-UP

Jarkko Koukonen - vocals
Jarkko Hyvönen - drums
Jose Moilanen - bass
Lauri Silvonen - guitar
Joni Lahdenkauppi - guitar
Eero Silvonen - guitar
---
08 avril 2021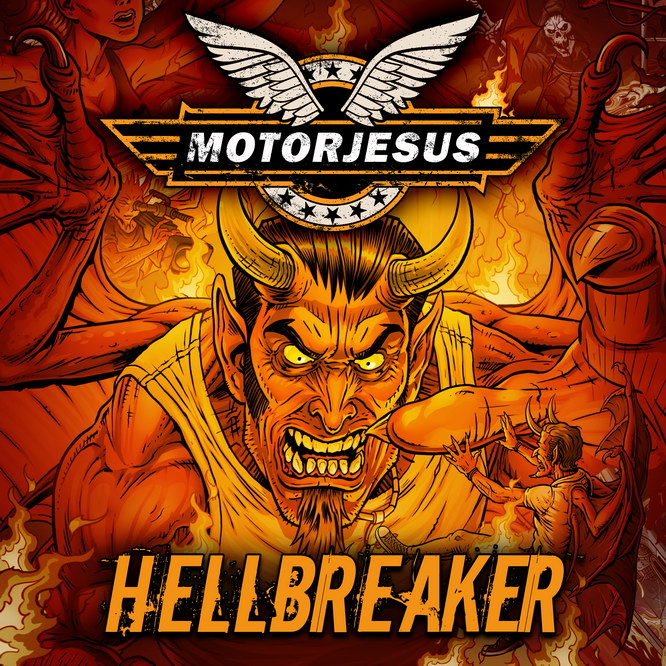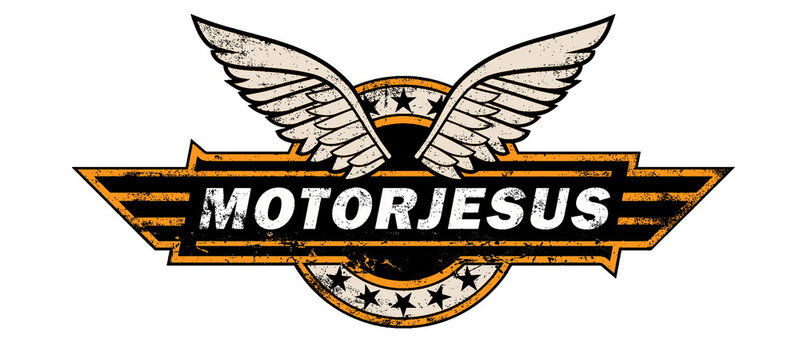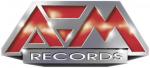 MOTORJESUS a le Heavy Rock exprimé sous toutes ses facettes, chevillé au corps et à l'âme c'est une certitude et si ce groupe d'authentiques passionnés de Rock, de musique qui déménage et touche en pleine cible ne cesse de tracer sa route depuis ses débuts, son septième et tout nouvel opus, « Hellbreaker », se révèle dans la lignée, lui qui indubitablement laisse dans l'asphalte sa mémorable trace, tout moteur rugissant, pédale au plancher, pas de quartier, pas de temps mort, juste l'efficacité redoutable de nouveaux titres sans ballade, option coup de poing façon 'Muscle Car' vrombissant de tous ses chevaux. Les compositions et interprétation carburent à pas moins que l'énergie en totale liberté, la dynamique fort contagieuse des guitares, du chant menant la charge avec force et brio, doublé d'une détermination et d'un plaisir évidents qui convainquent et entrainent aisément dans le sillage des MOTORJESUS décidément remontés à bloc. Le nouveau line up et guitariste notamment, insuffle un vent renouvelé de dynamique et de savoir faire qui vient accentuer l'essence au propre comme au figuré qui alimente MOTORJESUS : le Rock authentique qui vient des tripes. Catchy, riffs ravageurs, groove en diable, à la fois taquinant le Rock Punk savoureusement rugueux et les racines classiques, le tourbillon endiablé qui caractérise les nouveaux morceaux, fonctionne sans conteste. Entre une production, un mixage et une composition et interprétation nourris ras la gueule d'efficacité et de tripes, rien à dire, « Hellbreaker » se classe en tête de la course et vaut le plaisir qu'il procure et tant pis pour les cordes vocales et les cervicales malmenées à force de chanter en cœur et headbanger de même. Joli chrono - pardon - coup, de MOTORJESUS via son « Hellbreaker » efficace, très efficace ; alors,
Let the motor run ! :)
Tasunka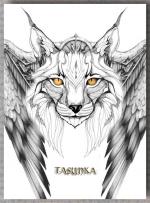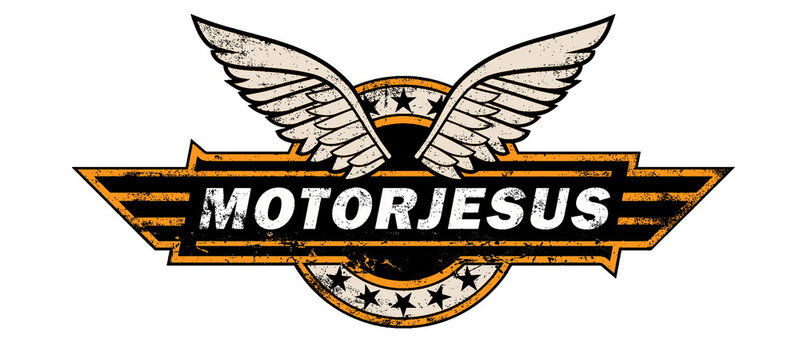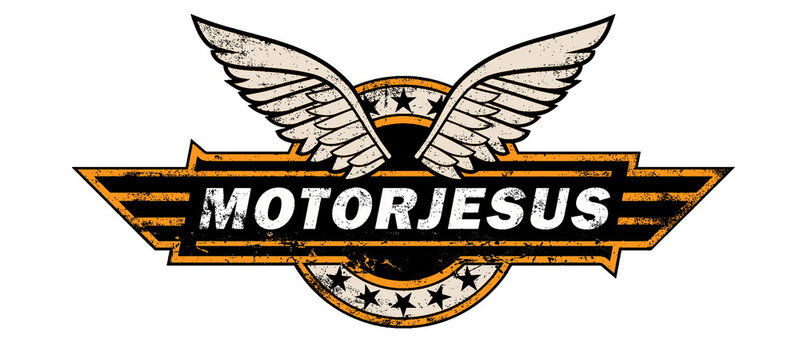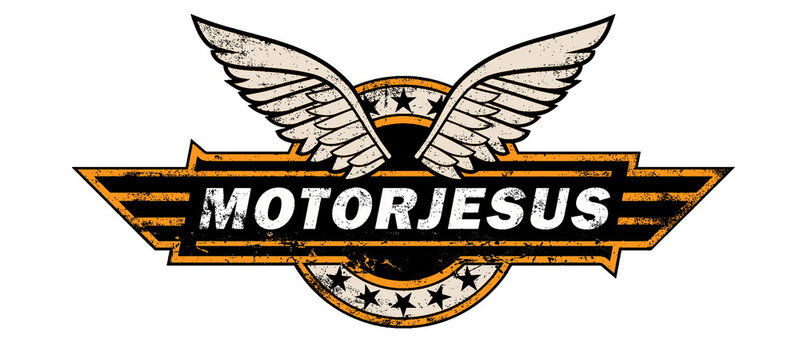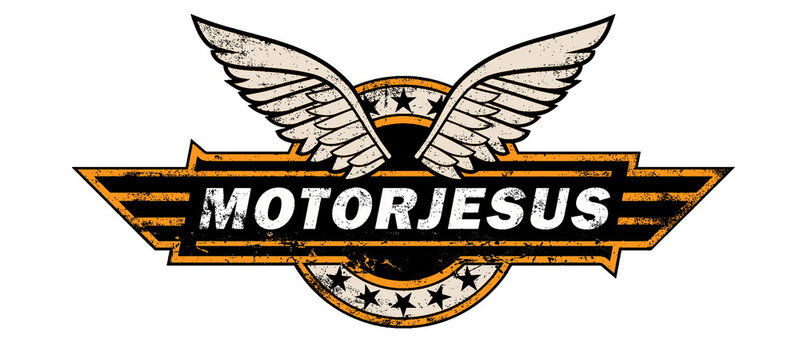 ---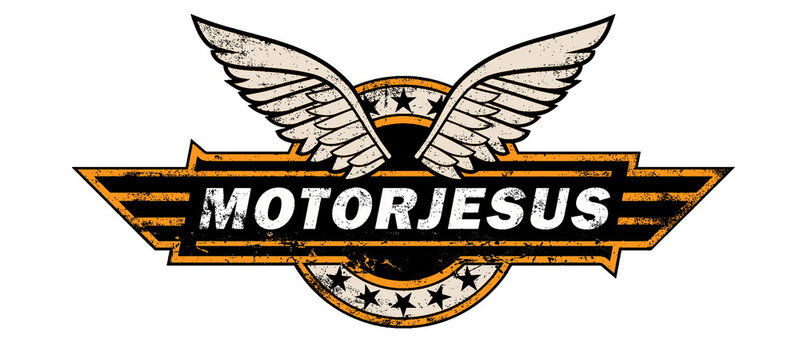 ---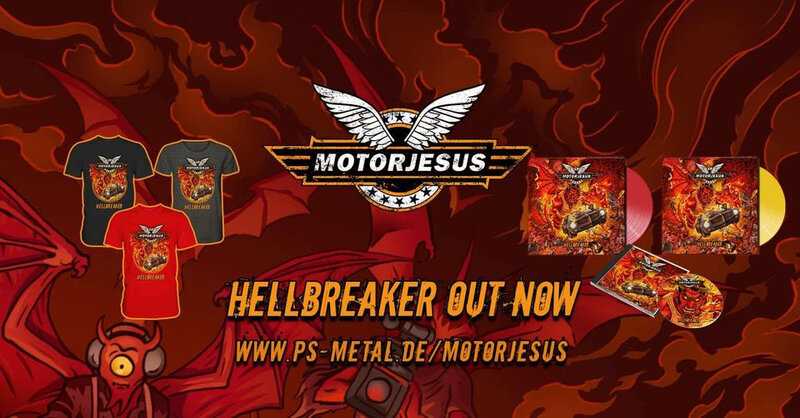 ---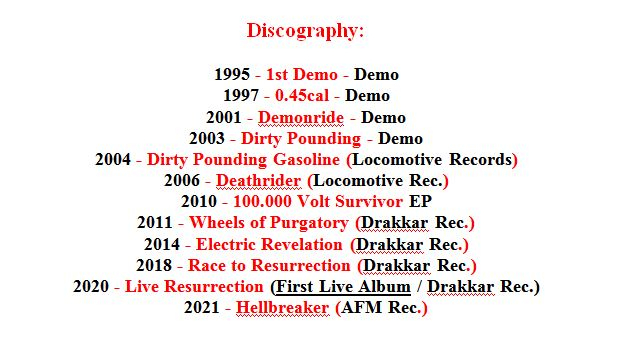 ---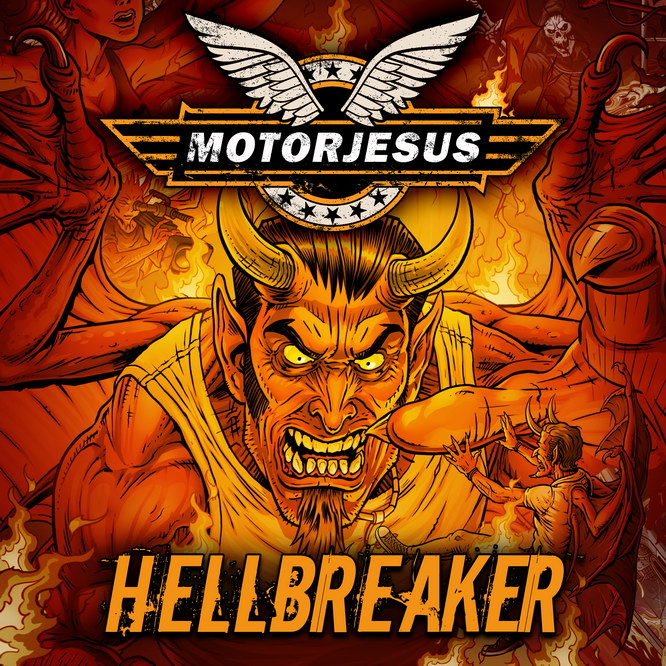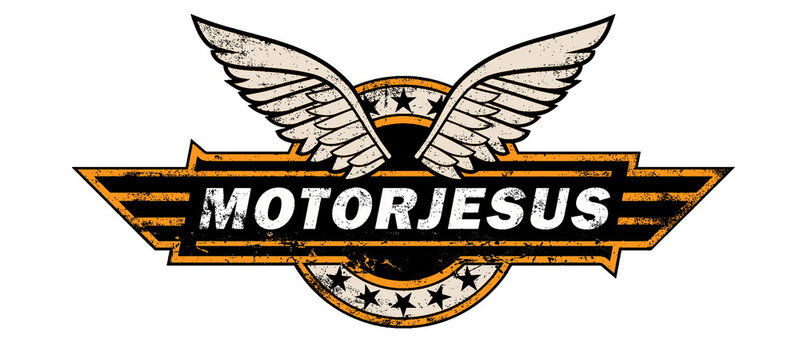 ---
26 mars 2021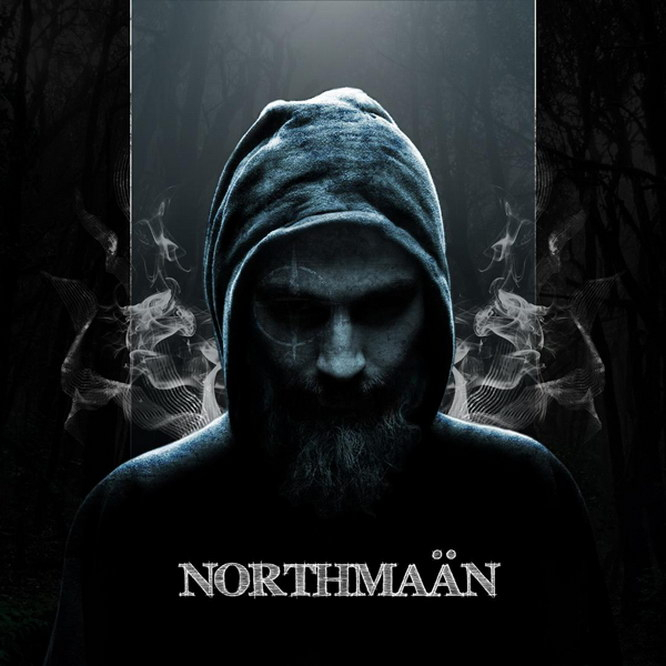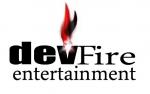 Release on: March 26, 2021

L'Alternatif en liberté totale libératrice d'une force créatrice hors norme, tel pourrait être l'intitulé du faire part de naissance de cet EP éponyme de l'inspiré et inspirant NORTHMAAN.
Car pour un météore venu des origines de ce qu'Alternatif pur signifie, « Northmaan » en est assurément un et c'est cette essence, ce feu sans compromis, qui fait que le premier album de l'anglais du grand nord possède une accroche, une profondeur, une inspiration et une énergie autant imparables que bienvenues : en effet, ce retour à l'essentiel à tous niveaux, que ce soit des compositions et interprétation entêtantes, du son de première classe ou des thèmes bien sentis, fait se prendre une claque comme on les aime, car il est trop rare d'être à ce point attrapé littéralement et emporté dans un univers authentique comme celui-là.
Tel un maitre d'œuvre, Northmaan donne vie à lui seul à tout son propre univers, mêlant avec délectation et une profonde implication et évidente inspiration, Alternatif, Indus, Gothic, riffs, rythmes et chants lancinants, menaçants, enjôlants, alternant ainsi avec agilité les atmosphères lourdes et somptueusement sombres, incisives et capiteuses, rapides et tueuses. « Northmaan » propose six pépites qui savent se faire apprécier à leur juste valeur et le EP a cette qualité que chacun trouvera et ressentira chaque morceau selon son propre état d'esprit profond ou du moment : car, comment résister à ces six 'pièces d'œuvres', dont « Dying Stars » notamment ?
L'Alternatif rimant ici avec Liberté et création font que l'accroche et le coup de cœur pour NORTHMAAN se font naturellement, comme une évidence :
très addictif, cet premier EP l'est assurément !

Tasunka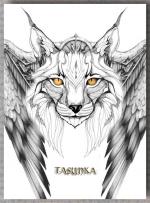 ---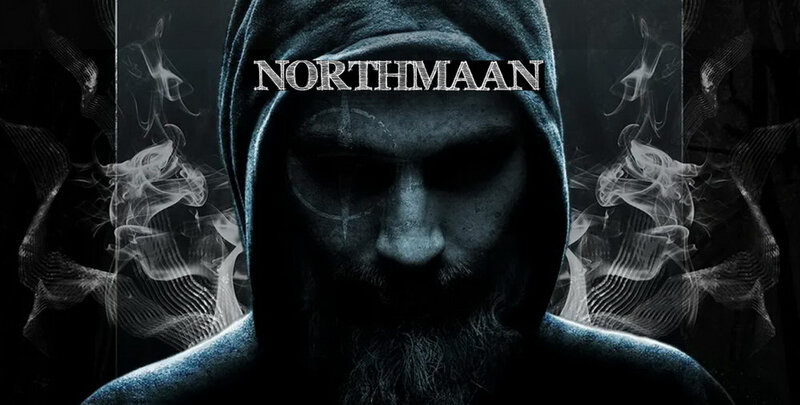 Track-Listing:
01. Self Destruct
02. Rage Trigger
03. Persevere
04. Torture First
05. Dying Star
06. Tolerate

Recorded, produced and mixed by Jayce Lewis (Fear Factory, Gary Numan, Ascension of The Watchers, Acid Reign) at Northstone Studios - S.Wales
---
---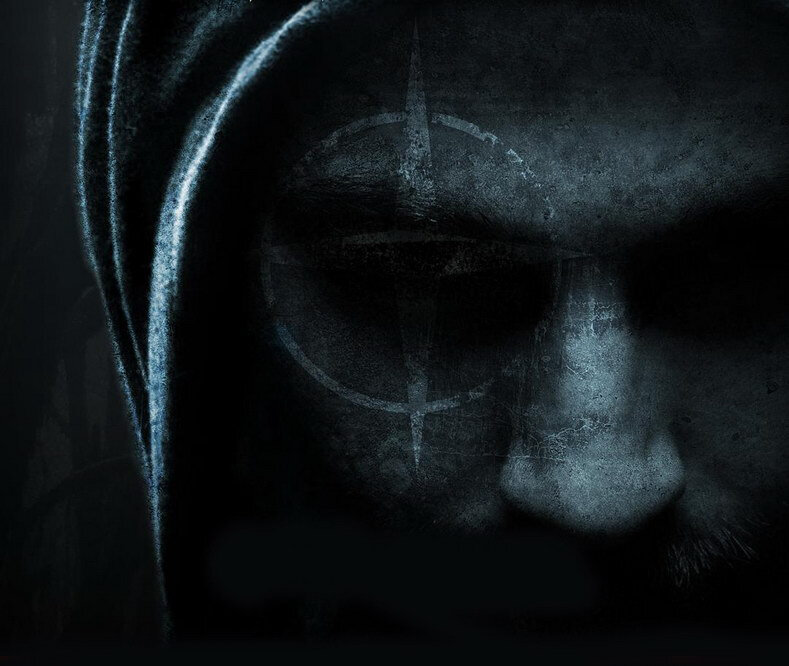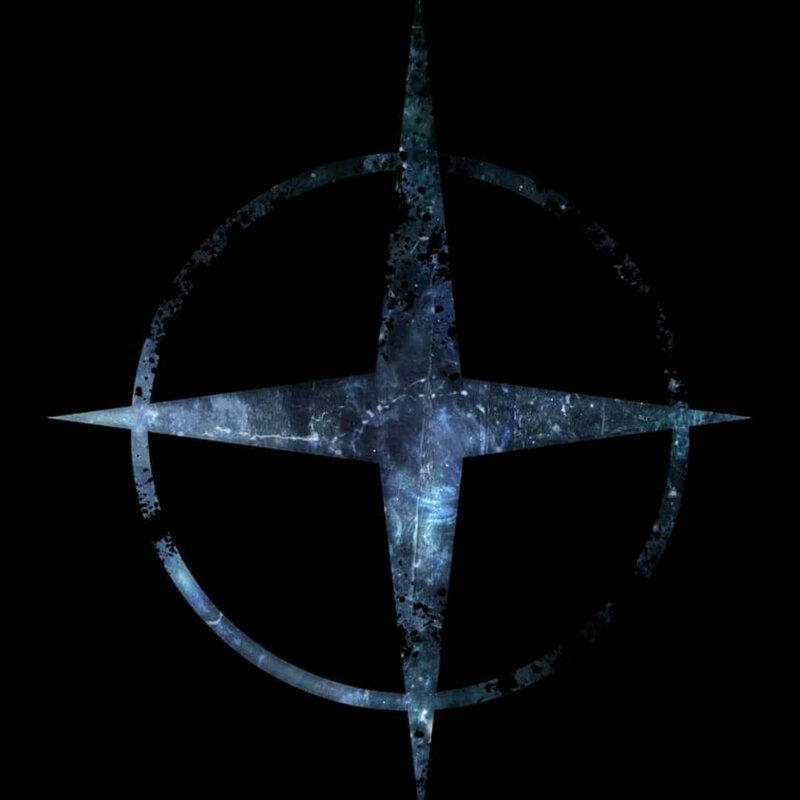 ---
19 mars 2021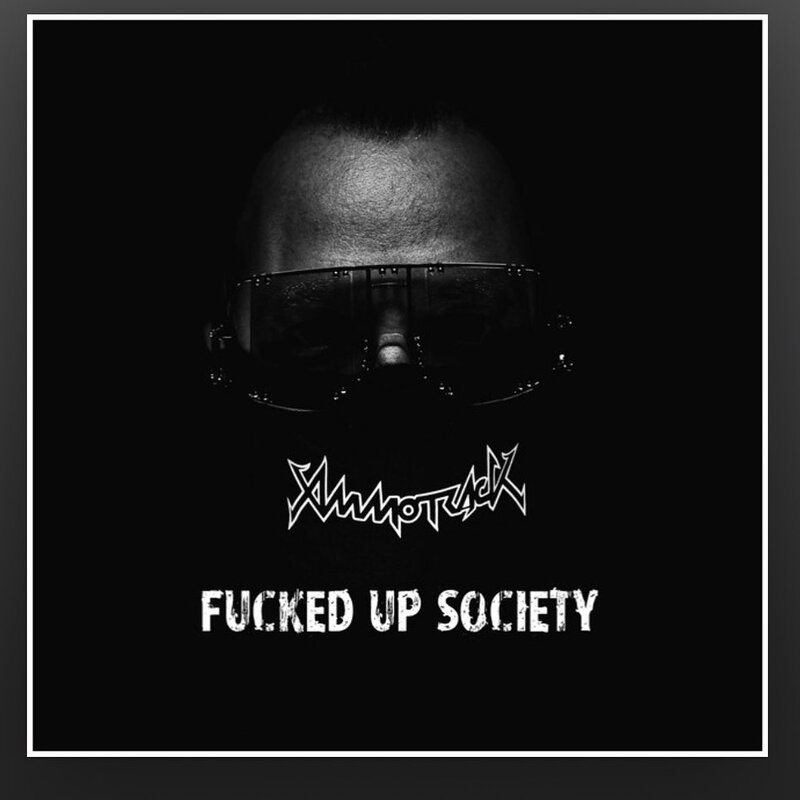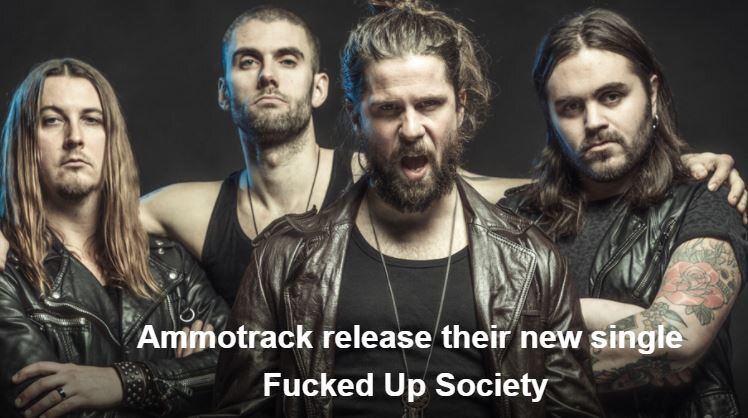 After some time in the studio Ammotrack have gathered their thoughts about the current situation in the world and transformed them into a new single and video❗️
"'Fucked up Society', deals with the feeling of being trapped in a world out of balance. The pandemic, climate crisis and current power games are everybody's new-born reality. For us, this is a way to express the frustration of not being able to live our lives like we used to, but at the same time never giving up hope that life will get better. This strong powerful melody, rapid beats and meaningful dark lyrics, is the perfect "fuck you" to the world we live in today!" //Ammotrack
---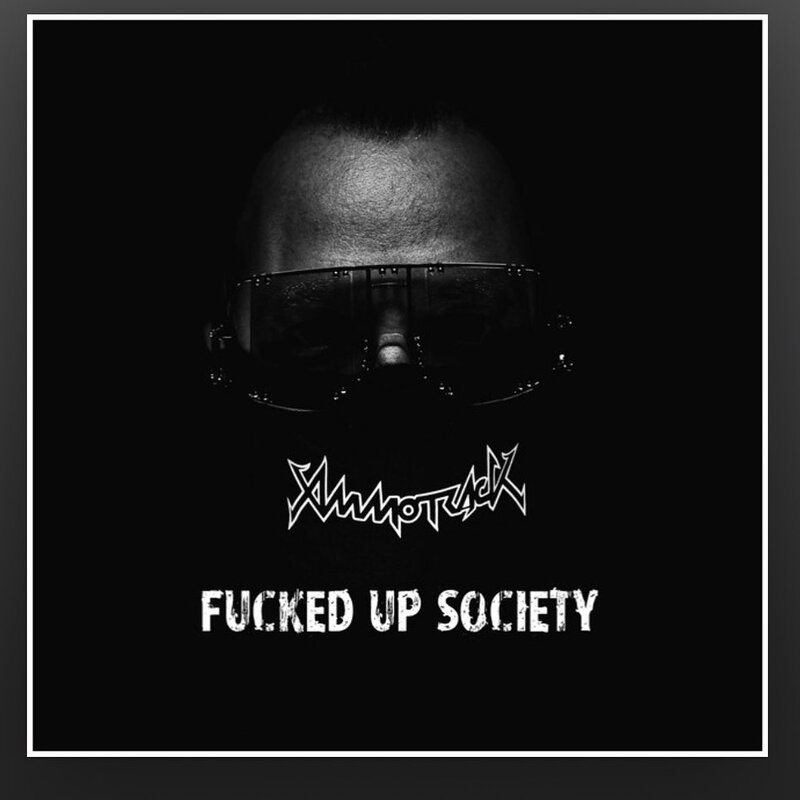 ---
27 février 2021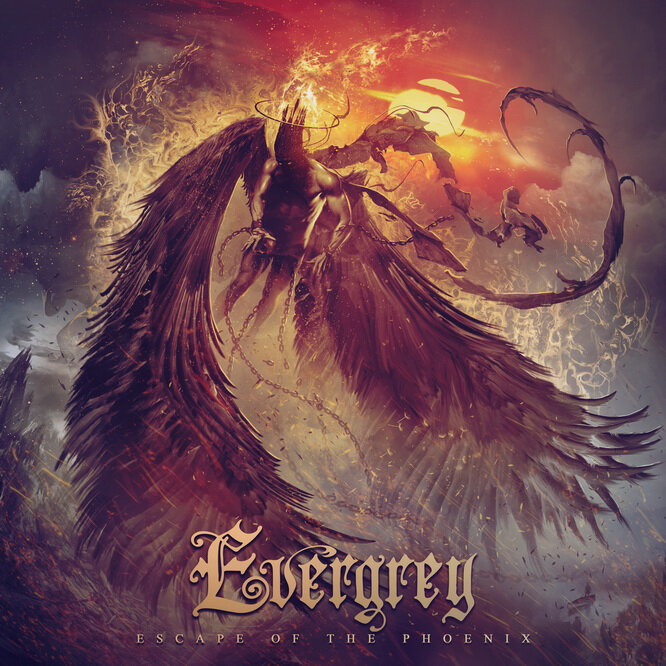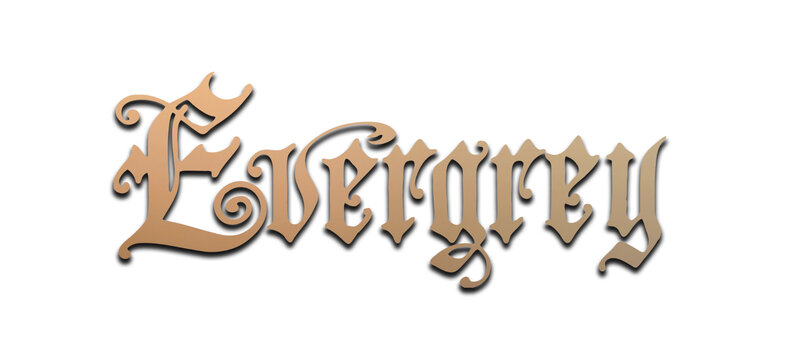 EVERGREY est l'une de ces formations qui porte haut l'étendard du Metal de qualité et fait honneur au long des ans, à ce que toute création et interprétation musicale, vocale est simplement sensée être, c'est-à-dire se révéler redoutablement efficace au point d'emporter dans un voyage et immerger dans son univers au long de chaque nouvel opus. Et 'œuvre', EVERGREY réussit à ce que terme se voit naturellement, spontanément, évoqué au sujet de ses albums, tant l'atmosphère unique à savoir l'alchimie Metal Progressif, Heavy et mélancolique qui caractérise le groupe, fait chaque fois son effet.
Force est de constater que le dernier en date, « Escape Of The Phoenix » est dans la lignée et se révèle être une perle d'album, qui sait allier l'émotion forte à une dynamique heavy remarquée. Les guitares, au son spécifique du au choix d'être accordées en 'sol', sont le leader dans cette énergie impulsant un rythme soutenu aux titres où les vocaux incontournables s'expriment sans retenue, donnant toute leur profondeur et leur intensité à l'atmosphère de chaque titre que chacun des instruments sait tout autant magnifier.
Paradoxalement libérée de toute interruption traditionnelle due aux concerts ou à la promotion, à cause de l'arrêt forcé estampillé Covid-19, la composition de ce douzième effort a pu se faire plus sereinement d'autant que « Escape Of The Phoenix » est un album qui a sa propre existence, la précédente trilogie étant achevée. Cela se ressent aussi dans l'autonomie des paroles, personnelles, qui évoquent les expériences et réflexions intimes loin de tout concept : et, comme il est suggéré, si le Phoenix choisissait sa propre voie, ne faisant pas ce qu'on attend de lui, après tout ?
EVERGREY s'est donné à coeur dans les nouveaux morceaux, qui dégagent du coup tous une force émotionnelle, une accroche imparable. Depuis quatre albums, le son d'Evergrey se trouve sous la houlette de la même équipe de production et le son coup de poing qui en résulte, participe à donner toute sa vigueur à l'univers prenant de ce 'Phoenix' réussi à tous niveaux, artwork inclus.
Sans omettre, avant de conclure, de mentionner la cerise sur le gâteau : James LaBrie de DREAM THEATER qui a répondu à l'invitation du groupe pour un duo vocal classe sur « The Beholder ».
EVERGREY, toujours aussi inspirés pour mettre leur habilité autant vocale qu'aux instruments au service de chaque composition, viennent de livrer un incontournable d'album via leur « Escape Of The Phoenix » au son énergétique et au feeling remarqués : un album qui à les crocs assurément et n'est pas désespéré bien au contraire : un must en somme!
Tasunka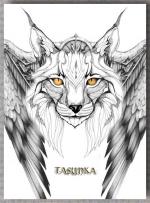 ---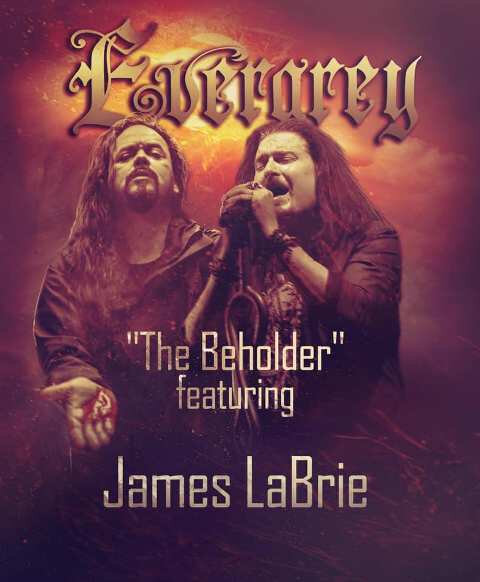 ---
---
---
---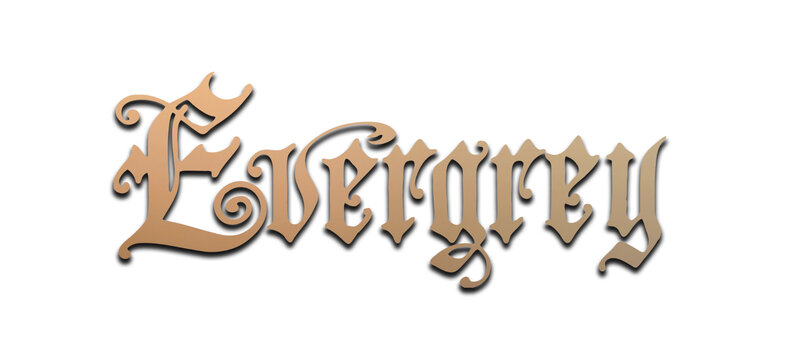 ---
---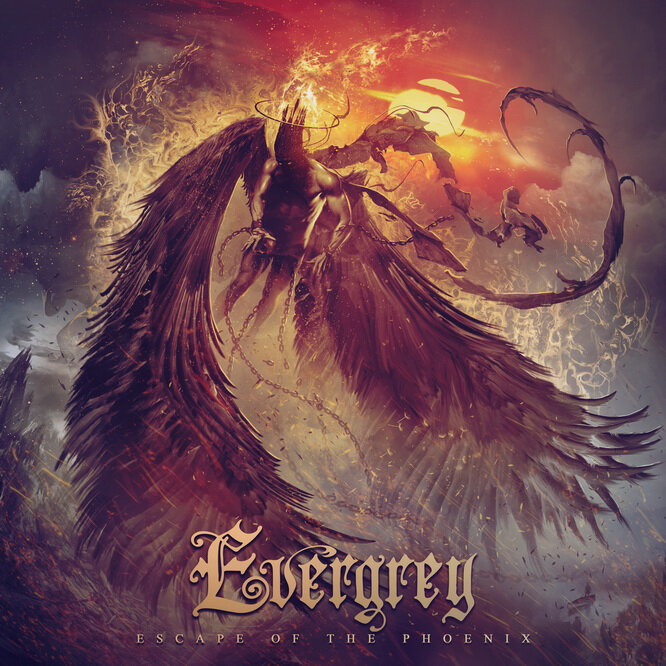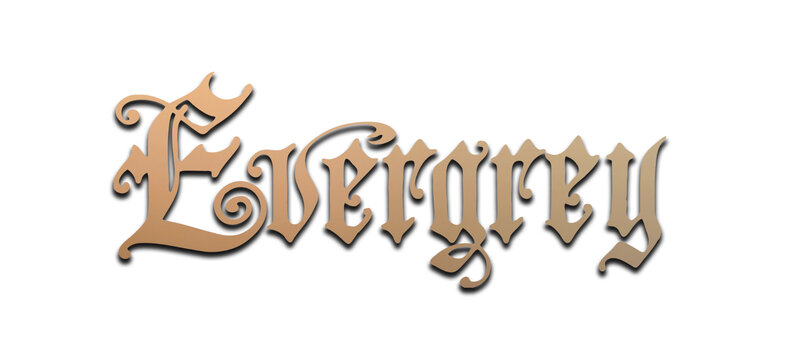 ---
26 février 2021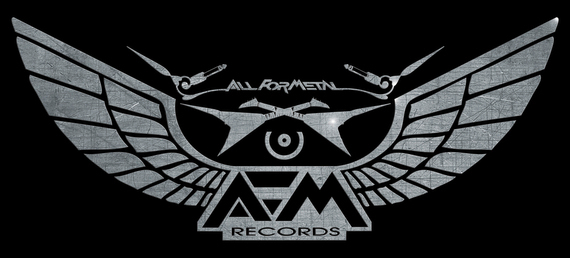 Après "Fistful Of Fire" sorti en mars 2020 et qui se révélait l'album le plus 'rugueusement' énergique du groupe, BONFIRE revient cette fois sur un tout autre mode, à savoir : 'quasi acoustique' via leur double album "Roots".
Le Covid 19 ayant frappé, la troupe s'est, elle aussi, retrouvée à l'arrêt net en pleine promotion de « Fistful Of Fire » en 2020 : concerts en stand by, notamment. Mais comme il en faut plus pour éteindre le feu qui brule encore et toujours dans les veines du quintette, BONFIRE s'est donc attelé à sortir 24 titres dont 19 de leurs morceaux plébiscités récents ou passés, en les revisitant, les réenregistrant avec une atmosphère, une interprétation originales, ce qui donne une nouvelle couleur à chacun des morceaux du répertoire. Toujours avec le même savoir faire, la même force et touche de classe qui font la renommée de cette incontournable référence en matière Hard Rock, qu'est BONFIRE, les membres du groupe savent tous, chant et lead guitare en tête, accrocher qui se plonge à leurs côtés au fil de « Roots ». Il faut dire que le plaisir évident que prend chacun au sein du groupe à interpréter cette nouvelle mouture de leurs 'racines' hits et ballades, est bien présent et contagieux. D'ailleurs, le ton est donné, rien qu'en entendant le clin d'œil du lead guitariste et fondateur, Hans Ziller, qui a parsemé chaque titre de touches à la six cordes, touches qui reprennent ces gimmicks familiers en références à leurs influences. « Roots » a, en résumé, 24 raisons de faire mouche, d'autant qu'en plus d'un groupe en forme et soudé, la production l'est tout autant en délivrant un son à la hauteur des attentes.
A noter que sur les 24 titres, si 19 sont des hits classiques du groupe revisités, 5 sont des originaux composés tout spécialement par BONFIRE pour remercier leurs fans qui ont répondu en nombre à l'appel du financement participatif en vue de réaliser ce nouvel album - la pandémie privant les formations de leur principale source de revenus, à savoir les concerts.
En attendant de retrouver ce qui manque cruellement depuis un moment: les concerts, un « Roots » de chez BONFIRE volume à fond, permet de mettre dans l'ambiance ! :)
Tasunka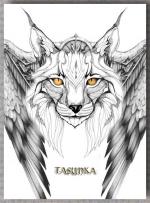 ---

Artwork : Stan W. Decker
PRODUCED BY Tom Müller (Flatliners Studios/ Ingolstadt)
---
---
---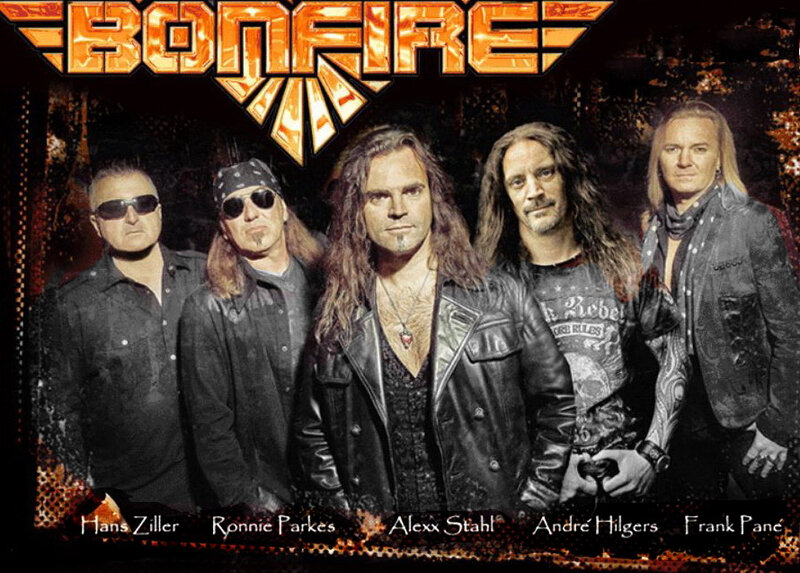 ---
---
25 février 2021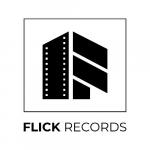 Explosif, le nouvel et quatrième album de SISTER l'est et à tous niveaux : en effet, « Vengeance Ignited » porte bien son nom en délivrant une déferlante enflammée de dix titres aux déflagrations multiples et imparables, que ce soit en assénant avec brio et force brute le Metal, le Punk, le Rock, le côté agressif, Dark, old school ou moderne: rien à dire, SISTER vous impacte à tous coups, quel que soit le moyen de persuasion rageur, dark ou groovy employé par un quartet impliqué au possible.
Fort d'un son plus Heavy, Dark, chaque morceau bénéficie d'une véritable boule d'énergie et de technique pour déployer chacun de ses atouts et se déchainer sans retenue, comme peuvent le faire, notamment le must qu'est « Primal Rage », titre assurément le plus brutal des suédois ou le rentre-dedans simple basique et combien efficace « Spitfire », ou encore et chacun à sa façon « Psycho Thrilling », « Walk With Me », « Die With A smile », « Scream For Pleasure » (titre agressif et mélodique s'il en est) et sans omettre les deux déflagrations finales: le profond « Whispering Winds » et son opposé tout autant que complémentaire, l'endiablé " One Last Ride ". Tout « Vengeance Ignited », porté par son tempo d'enfer, ne fait pas de quartiers et sait manier et allier vocaux qui se démarquent, lead guitare qui se remarque, basse et batterie venant compléter le carré d'as, avec des lyrics bien sentis, une production et des compositions redoutablement efficaces : ou comment allier énergie brute avec savoir faire pour, au final, emporter la mise et fédérer.
SISTER affirme avec « Vengeance Ignited », l'étendue de sa valeur et son indéniable force de frappe multi facettes, qui embrase tout sur son passage : un album qui donne une furieuse et indispensable envie de se lâcher !

Tasunka
---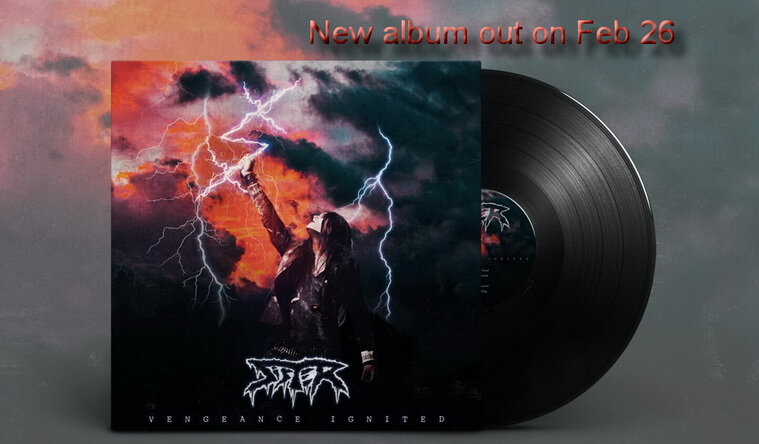 ---
---
01- Bring Out the Dead (3:45 )
02- Vengeance Ignited (3:55)
03– Spitfire (3:22)
04- Scream For Pleasure (3:52)
05- Psycho Thrilling (3:42)
06– Primal rage (3:04)
07– Die With A Smile (3:05)
08- Walk With Me (3:41)
09- Whispering Winds (4:18)
10– One Last Ride (3:38)
==> Produced by Jona Tee
---
---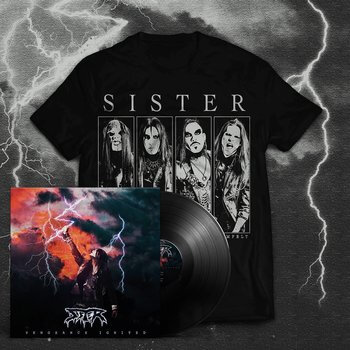 Discography:
Deadboys Making Noise (2009)
Hated (2011)
Disguised Vultures (2014)
Stand Up, Forward, March! (2016)
Vengeance Ignited (2021)
==> Chronique / Review:
---
---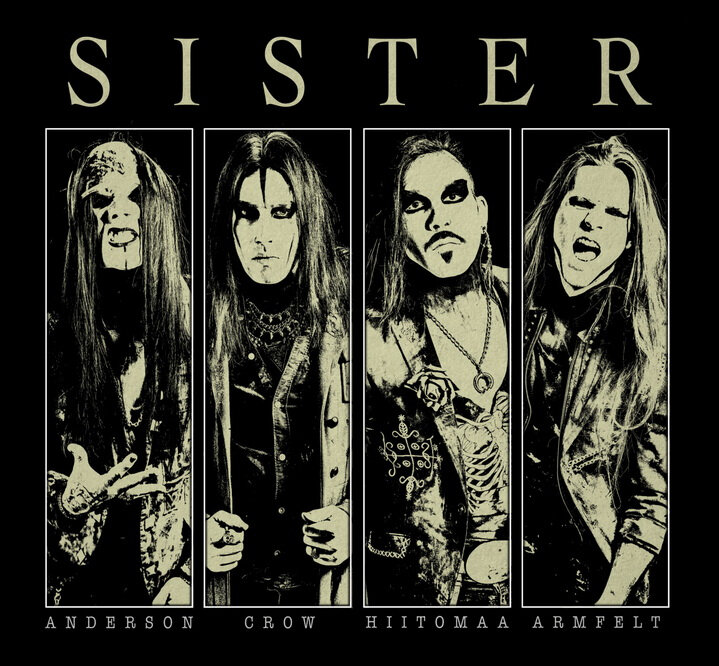 Jamie Anderson : V
Phil Armfelt : lead G
Fredrick Hiitomaa : B
Cari Crow : D
---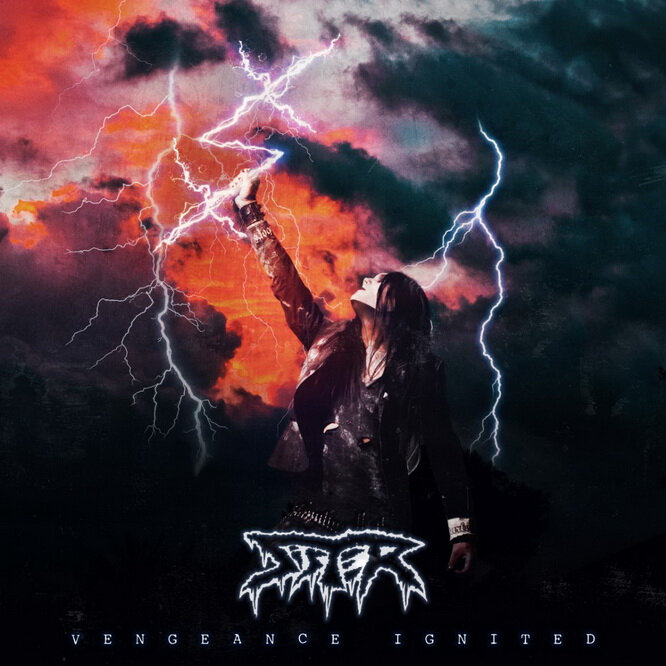 ---
19 février 2021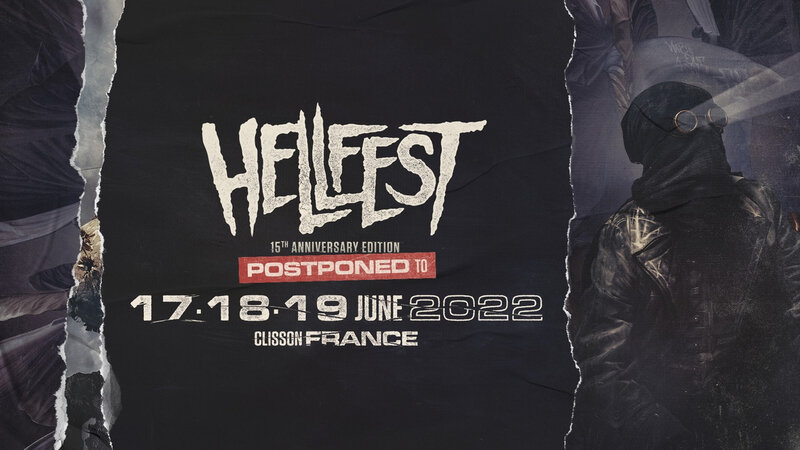 Hellbangers,
Nous avons espéré le meilleur, mais c'est finalement le pire qui se prépare pour cette année. Face aux incertitudes de la situation sanitaire à venir et aux dernières réglementations gouvernementales pour les festivals, nous sommes contraints d'annuler l'édition 2021 du HELLFEST des 18, 19 et 20 juin prochains.
Votre incroyable mobilisation lors de notre "coup de gueule" d'il y a quelques semaines a permis d'alerter l'opinion publique et les médias sur tout un …
==>
Lire la suite
---
14 janvier 2021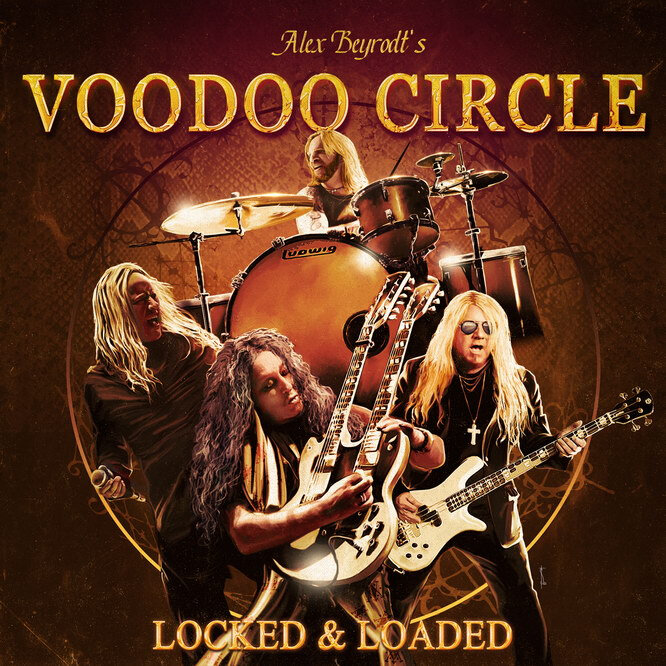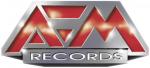 Release: 15 Jan.2021
Un parfum qui sent le haut niveau, la passion à fleur de peau et un plaisir énorme à s'exprimer, voici de suite ce qu'évoque le nom d'Alex Beyrodt, guitariste de renom s'il en est et de sa formation VOODOO CIRCLE, alors, la sortie du dernier album « Locked & Loaded », met de suite l'eau à la bouche. D'autant plus, lorsque l'on apprend que le maestro s'est à nouveau entouré de l'équipe de choc et gagnante qui avait fait le succès du second opus : « Broken Heart Syndrome » (2011).
Et l'alchimie fonctionne sans faille entre ces quatre musiciens-chanteur excellents tout au long des onze nouveaux morceaux taillés pour ce quatuor de poids, chacun ayant l'occasion de faire parler la poudre, le feeling, le Hard Rock, le mélodique, le Blues, le tout en puissance et finesse et toujours avec une maestria qui n'a d'égale que la passion flagrante et très communicative qui anime chacun des musiciens, note après note, solo après solo, morceau de bravoure après morceau de bravoure.
« Locked & Loaded » fonctionne et sait accrocher à tout niveaux, que ce soit via David Readman aux vocaux bluffants, Mat Sinner à la basse de haut vol, Markus Kullman qui sait ce que faire sonner sa batterie veut dire (Led zeppelin, vous avez dit Led Zeppelin :) et bien sûr, Alex Beyrodt lui-même au jeu de guitare(s) (au choix Strat, Les Paul, Gibson,..) dont la technique est encore et toujours au service de ce feeling puissant et de première classe qui le caractérise. LED ZEPPELIN en lien aux racines, WHITESNAKE en coup de chapeau côté Blues, Jimi Hendrix en fusion entre atmosphère guitaristique vintage et moderne, les compositions ont été inspirées et ce mélange bien senti et mené entre Hard Rock, mélodique, Bluesy, racines vintage et moderne épicé façon VOODOO CIRCLE, fait son effet, il faut l'avouer. Cerise sur la 'galette des rois', « Locked & Loaded » s'est vu mixé et masterisé par la pointure qu'est Jacob Hansen, ce qui finit de signer ce carré d'as nommé, "Locked & Loaded » !
L'année commence en force avec VOODOO CIRCLE et ça fait du bien !

Tasunka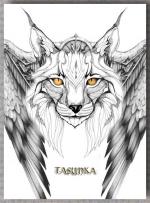 ---
"Locked & Loaded" Tracklist:
01. Flesh & Bone
02. Wasting Time
03. Magic Women Chile
04. Locked & Loaded
05. Devil With An Angel Smile
06. Straight For The Heart
07. Eyes Full Of Tears
08. Devil's Cross
09. Trouble In The Moonlight
10. This Song Is For You
11. Children Of The Revolution
Mixed and mastered by Jacob Hansen, the Danish godfather of sound ;)
---
---

-Alex Beyrodt: mastermind, guitarist and main songwriter
-David Readman: (Pink Cream 69) Vocals
-Mat Sinner (Primal Fear, Sinner): Bass
-Markus Kullman (Glenn Hughes): Drums
---
---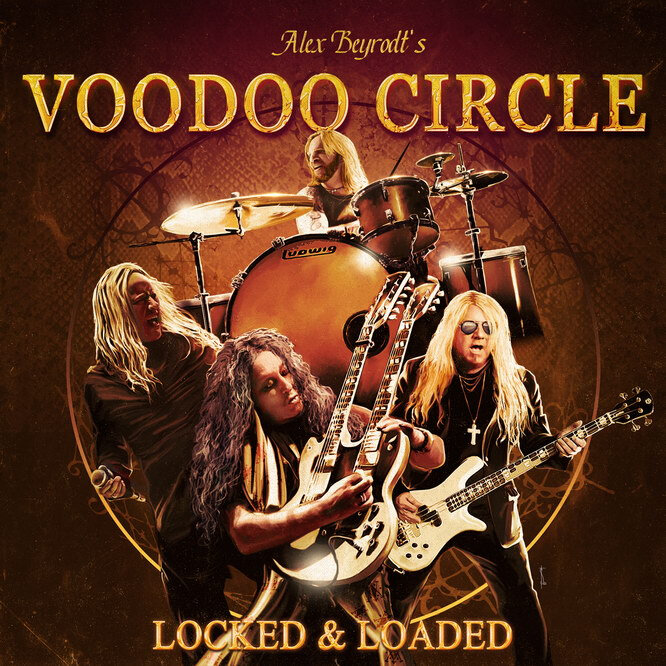 ---
04 janvier 2021
Our heartfelt thoughts are with his family, his bandmates and brothers
R.I.P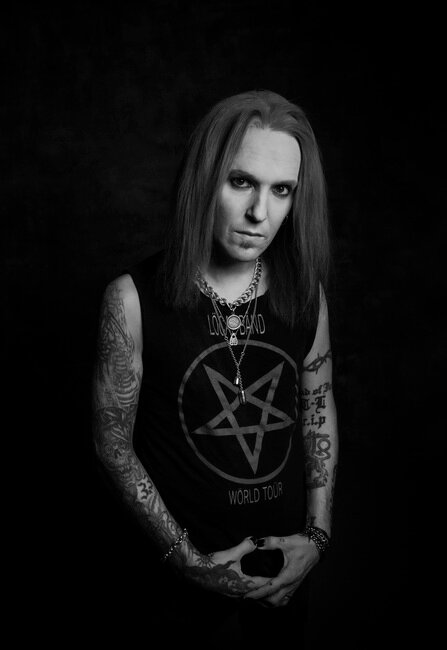 Statement from Bodom After Midnight:
It is with heavy hearts and great sadness that we have to announce the passing of Alexi Laiho. We are absolutely devastated and heartbroken for the sudden loss of our dear friend and band member. Our journey together as a band had only just begun so there's no words to describe the shock and the bottomless grief that all of us feel.
May your soul rest in peace, you will be eternally missed. We love you brother.
Our deepest condolences go to his family.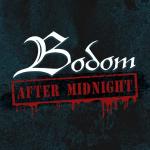 ---

Communiqué de presse 04.01.2021


Le guitariste Alexi Laiho est décédé.

L'un des guitaristes les plus renommés au monde, Alexi Laiho, est décédé.
Le musicien, plus connu comme le chanteur de Children of Bodom, est décédé la semaine dernière à son domicile à Helsinki, en Finlande. Laiho avait souffert de problèmes de santé à long terme au cours de ses dernières années.

Alexi Laiho et le batteur Jaska Raatikainen ont fondé Children of Bodom en 1993, et le groupe était l'un des groupes de métal les plus acclamés internationalement en Finlande jusqu'à leur tout dernier concert d'adieu en décembre 2019.

L'année dernière Alexi Laiho a créé Bodom After Midnight, récemment signé chez Napalm Records, qui a enregistré trois chansons et tourné un clip vidéo, qui sera publié plus tard à titre posthume.

Outre Children of Bodom, Laiho était connu pour ses groupes tels que Warmen, Sinergy, Kylähullut et The Local Band.

Récompensé d'un Metal Hammer Golden Gods et de plusieurs autres prix internationaux, le guitariste a également été la vedette principale, dirigeant un groupe d'une centaine de guitaristes durant le Festival d'Helsinki en 2015 pour les "100 Guitars From Hell" - une pièce de concert massive qu'il a composée.
"Nous sommes écrasés par le décès soudain de notre cher ami et membre du groupe. Les mots ne peuvent décrire ce choc et la profonde tristesse que nous ressentons", déclarent Daniel Freyberg, Mitja Toivonen et Waltteri Väyrynen de Bodom After Midnight . Le talentueux guitariste et musicien apprécié depuis plusieurs années son rôle de beau-père dans sa famille recomposée , d'oncle et de parrain. Surtout au cours des dernières années, les liens familiaux importants ont apporté un équilibre bienvenu à sa vie et à ses tournées actives. Laiho était particulièrement proche de sa grande sœur, de ses parents et de la fille de sa sœur.
La sœur de Laiho dit: "Nous sommes tous absolument choqués et dévastés. Nous demandons l'intimité et la compréhension pendant ces moments difficiles. Les funérailles de mon petit frère auront lieu en privé."
Alexi Laiho manquera également beaucoup à sa famille en Australie.
---

Former CHILDREN OF BODOM frontman Alexi Laiho has passed away. The Finnish guitarist/vocalist died in his home in Helsinki last week. The 41-year-old had suffered from long-term health issues in the years leading up to his death.
Laiho and drummer Jaska Raatikainen founded CHILDREN OF BODOM in 1993, and the band was one of the most internationally acclaimed metal acts in Finland up until their very last farewell concert in December of 2019. Last year, Alexi put together BODOM AFTER MIDNIGHT, who recorded three songs and shot one music video, which will be released later on posthumously.
Besides CHILDREN OF BODOM, Laiho was known for acts such as WARMEN, SINERGY, KYLÄHULLUT and THE LOCAL BAND. Awarded with a Metal Hammer Golden God and several other international prizes, the guitarist was also the main star, leading a group of one hundred guitar players at the Helsinki Festival in 2015 in "100 Guitars From Hel" — a massive concert piece he composed.
"We are crushed by the sudden passing of our dear friend and band member. Words cannot describe this shock and the profound sadness that we feel", Daniel Freyberg, Mitja Toivonen and Waltteri Väyrynen from BODOM AFTER MIDNIGHT stated.
The talented guitarist and musician relished his role as stepdad in his family, and as uncle and godfather. Especially during the last years, the important family ties brought a welcomed balance to his life and the active touring. Laiho was particularly close with his big sister, parents and his sister's daughter.
Laiho's sister said: "We are all absolutely shocked and devastated. We ask for privacy and understanding during these hard times. My little brother's funeral will take place privately."
Laiho will also be deeply missed by his family in Australia.
"Alexi was the most loving and magnificent husband and father. Our hearts are eternally broken", Kelli Wright-Laiho said.
Laiho's CHILDREN OF BODOM bandmates Jaska Raatikainen (drums), Henri "Henkka T. Blacksmith" Seppälä (bass) and Janne Wirman (keyboards) said in a statement: "More than 25 years of friendship. We lost a brother. The world lost a phenomenal songwriter and one of the greatest guitarists of all time. Memories and Alexi's music will live forever. Our thoughts are with Alexi's family during this difficult time."
---