04 juin 2020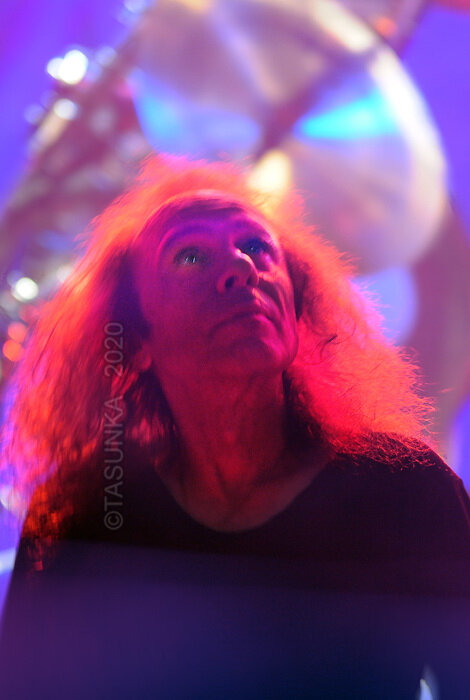 Dio was renowned throughout the world as one of the greatest and most influential vocalists in heavy metal history.
The singer, who was recording and touring with BLACK SABBATH offshoot HEAVEN & HELL prior to his illness, was diagnosed with stomach cancer in late 2009.
Ronnie James Dio passed away 10 years ago, on May 16, 2010 at the age of 67 and remains forever in our hearts.
My photos are my tribute to this unforgettable Wizard, Artist: Photos taken at Hellfest Festival (France- June 2009)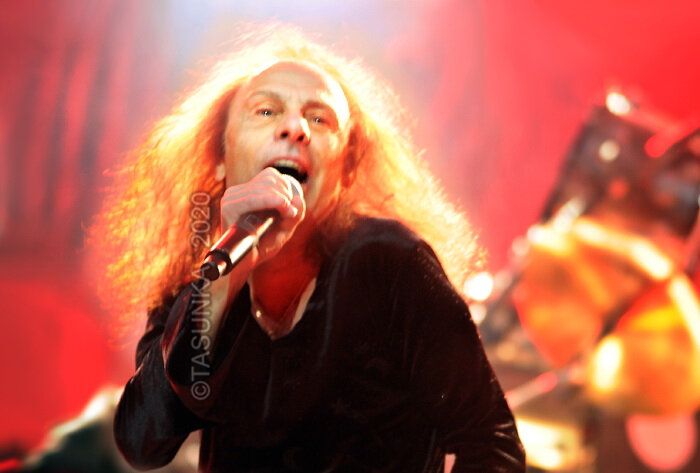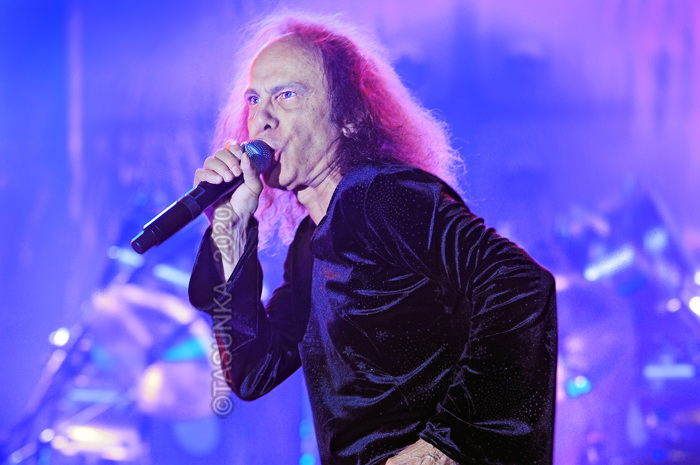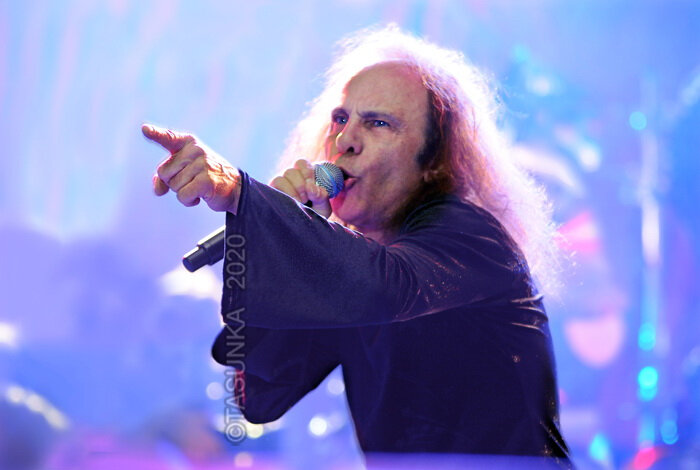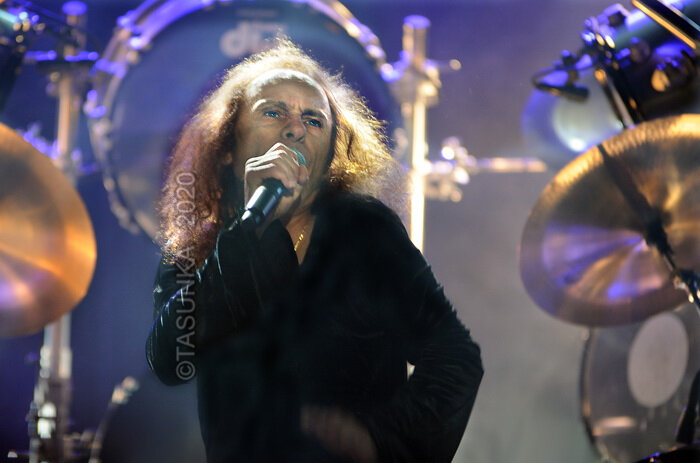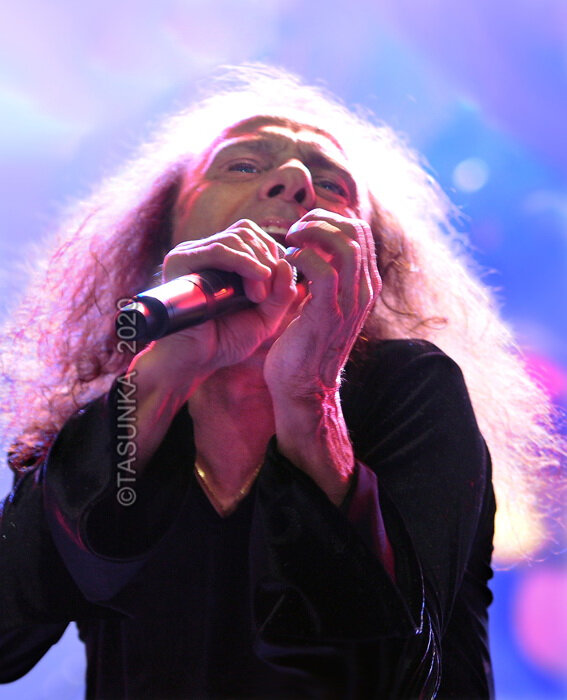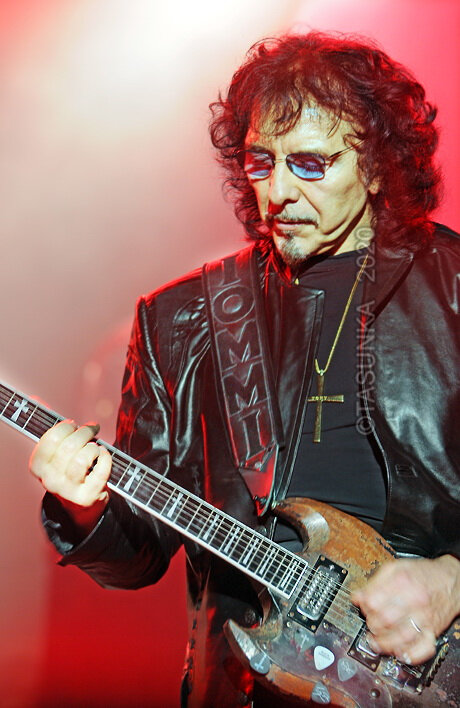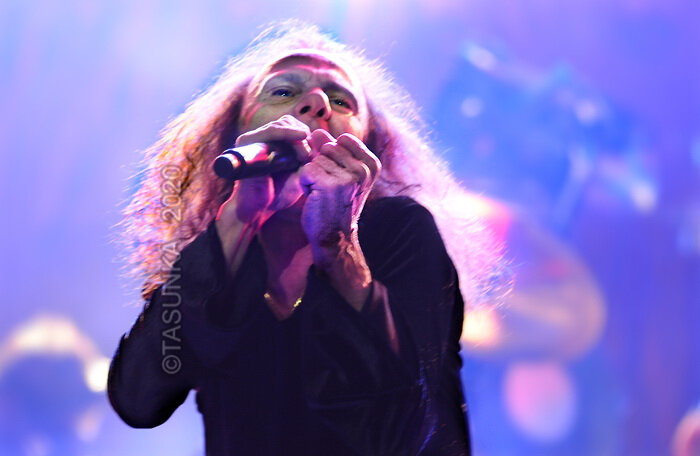 The exclusive copyright in the contents of this website is the property of © Copyright Tasunka Photos 2001-2020.
Any unauthorised copying of the images or other copyrighted material on this website will constitute an infringement of copyright.
Toute représentation ou reproduction intégrale ou partielle faite sans le consentement de l'auteur est illicite – photos et contenu tous droits réservés –
---
05 janvier 2016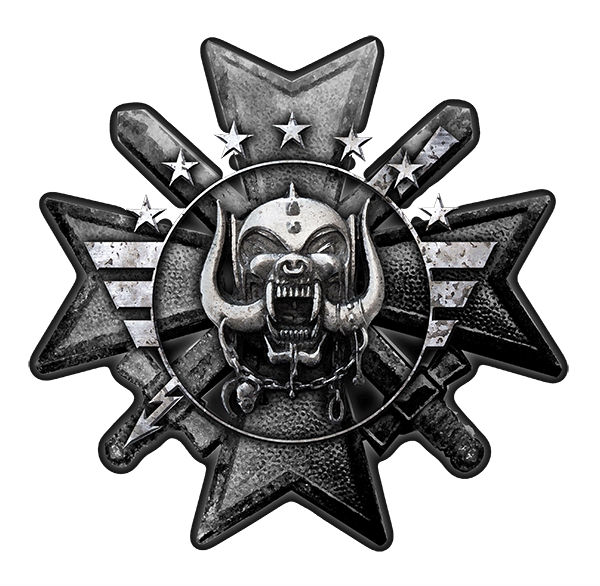 ---
SATURDAY JANUARY 9th
THE WORLD CELEBRATES LEMMY
(The service commencing at 3pm PST and ending at 4.30pm / (23h30 In France): via the internet on MOTÖRHEAD's official You Tube Channel: ==> here
---
On Saturday January 9th, the world will come together and celebrate the life of our friend, and legend, Ian 'Lemmy' Kilmister.
Family and close friends will observe a service at Forest Lawn Memorial Cemetery, Hollywood, commencing at 3pm PST and ending at 4.30pm. With such limited space available on-site, we respectfully ask that you may not attend … but
we want you ALL to be a part of this, so we are setting up a live feed of the service via the internet on Motörhead's official You Tube channel:
==> here
So wherever you are, PLEASE get together and watch the service with fellow Motörheadbangers and friends. GO to your favorite bar, or your favorite club, make sure they have access to an internet connection and toast along with us.
Or simply invite your pals around and celebrate Lemmy's life at home.
Whatever your venue, and however you can, let's be sure to gather globally on Saturday 9th and celebrate the life of our dear friend and irreplaceable icon.
NOTE: For anyone wishing to send flowers, please contact Karen Brando at
Flowers by Michael
If you'd like to make a charitable donation under Lemmy's name, please go to:
Ronnie James Dio Stand Up and Shout Cancer Fund
Please leave your condolences, well wishes and stories on the Facebook officially created: click above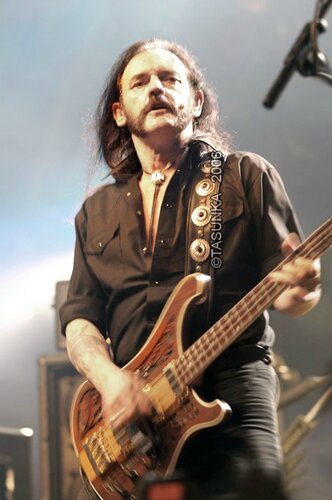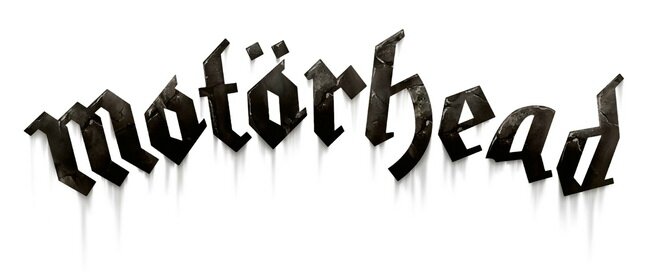 29 décembre 2015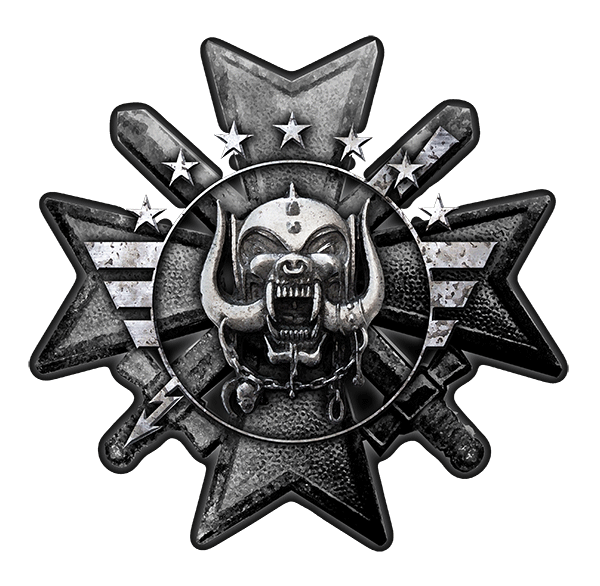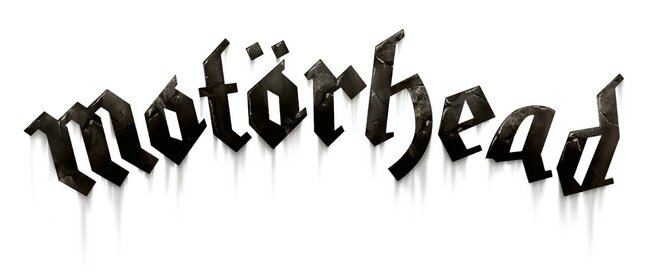 Please leave your condolences, well wishes and stories on the Facebook officially created: click above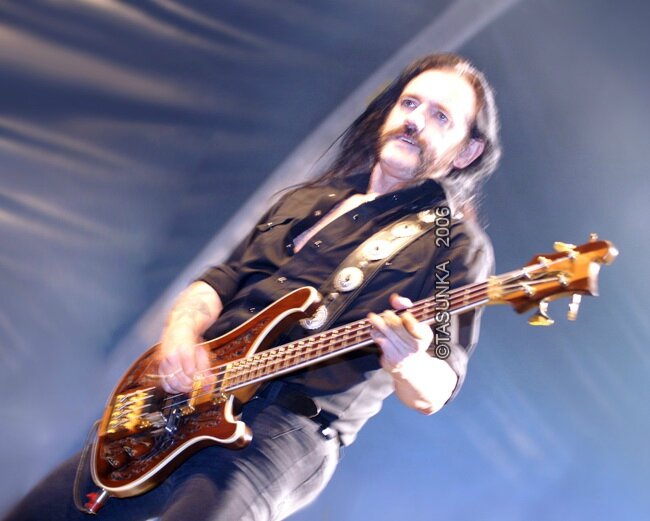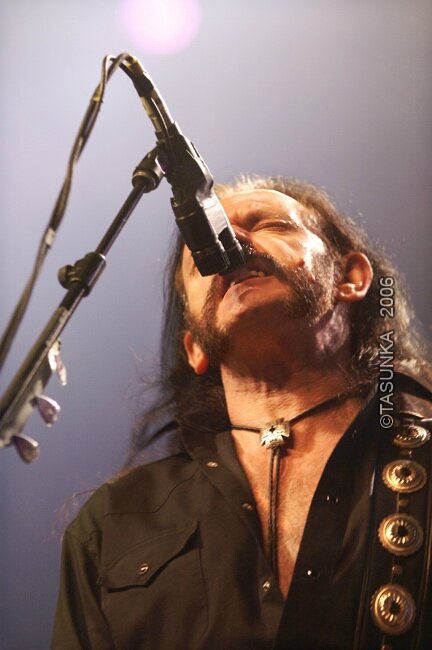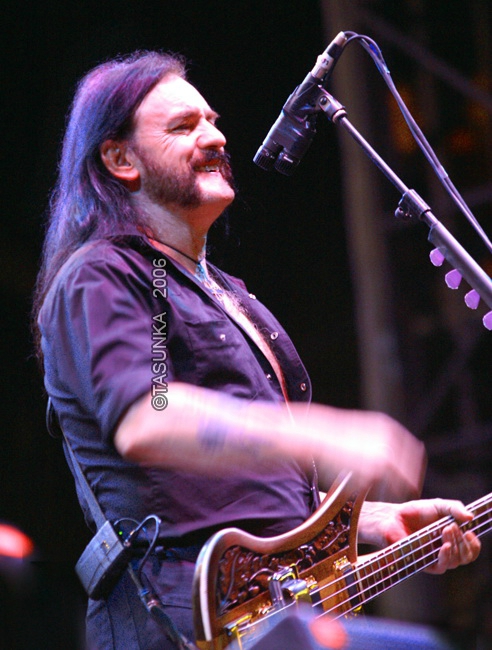 Live @ WACKEN OPEN AIR (Germany) - 2006 (Above)
Live @ HELLFEST (France) - 2010 (Below)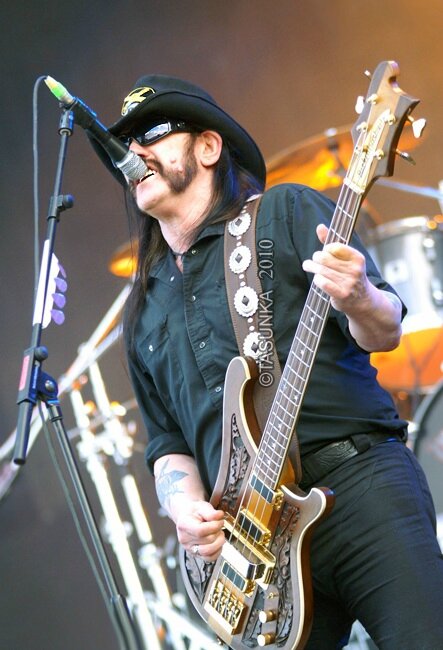 ---
There is no easy way to say this…our mighty, noble friend Lemmy passed away today after a short battle with an extremely aggressive cancer. He had learnt of the disease on December 26th, and was at home, sitting in front of his favorite video game from The Rainbow which had recently made it's waydown the street, with his family.

We cannot begin to express our shock and sadness, there aren't words.

We will say more in the coming days, but for now, please…play Motörhead loud, play Lemmy's music LOUD.

Have a drink or few.

Share stories.

Celebrate the LIFE this lovely, wonderful man celebrated so vibrantly himself.

HE WOULD WANT EXACTLY THAT. (Ute Kromey)



Ian 'Lemmy' Kilmister
Born to lose, lived to win.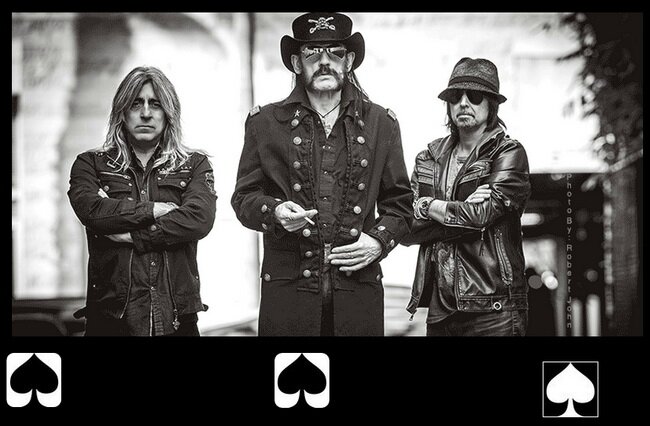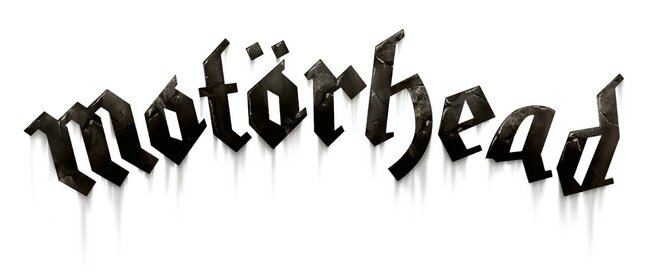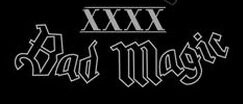 ---
27 novembre 2015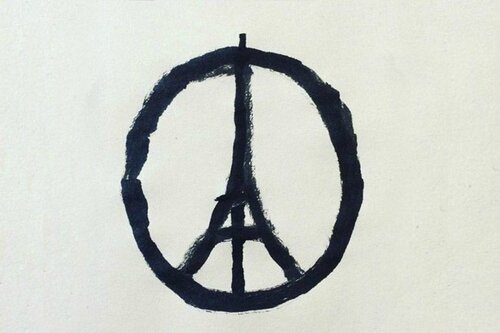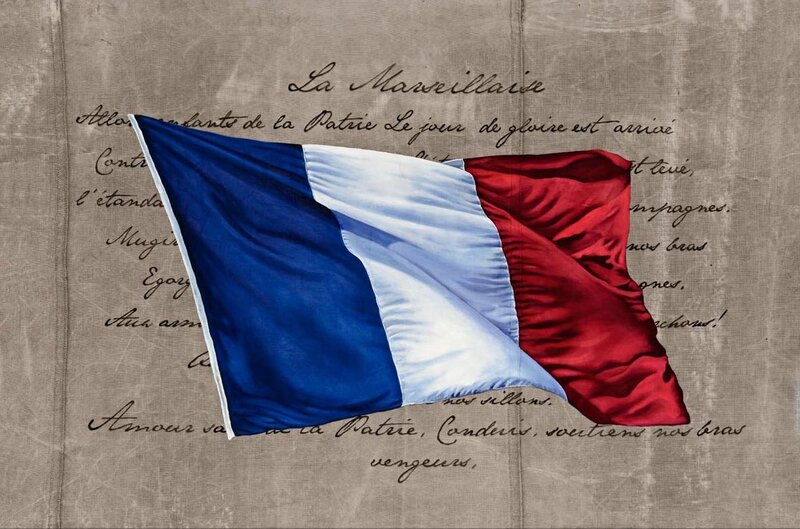 COPYRIGHT (for the above painting ): Niklas Amundson
14 novembre 2015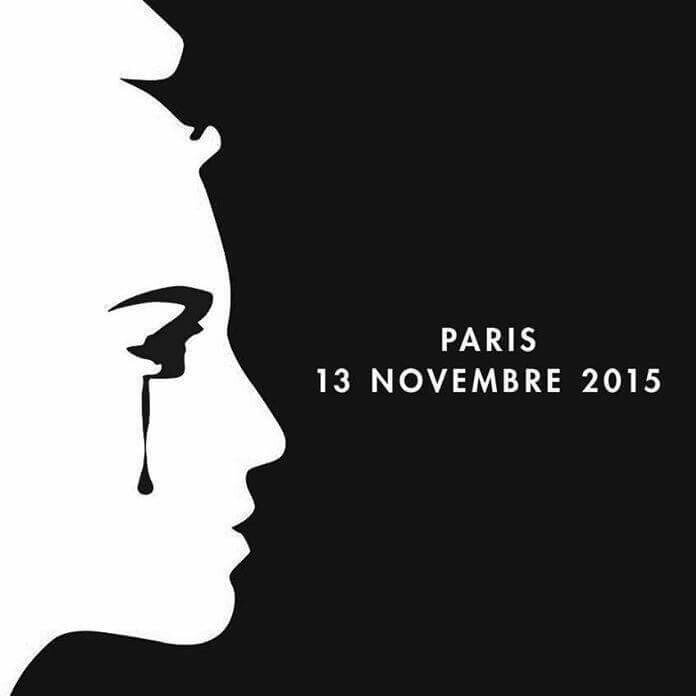 Toutes nos pensées vont aux proches, familles et amis des victimes et sont avec vous tous !

Our thoughts and our hearts are with the families and friends of the victims and with you all !

R.I.P
17 mars 2015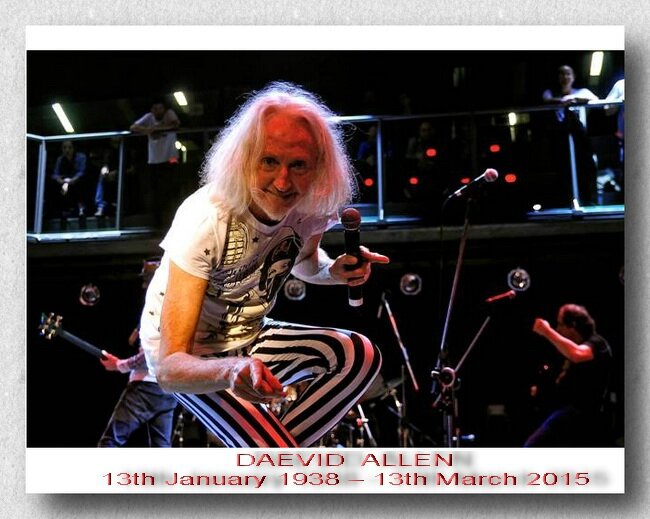 It is with great sadness that we report the passing away of the great Daevid Allen, for many years the leading light in the anarchic collective Gong. Daevid lost his long battle with cancer, and the world is a little less sunlit as a result.

Daevid Allen was the kind of mercurial, inspiring individual whose free-thinking nature positively touched the lives of all who came into his orbit. When the Australian-born Allen first arrived in England in late 1960, he ended up as a lodger in the home of Robert Wyatt's parents; the first Beatnik to be seen in the Kent countryside. Allen brought a glimpse of a different world and way of living to Wyatt and his friends, and later, as a founder-member of British psychedelic pioneers Soft Machine, added his unique vision to British rock music at the time.

It is as a founder-member of the sprawling collective Gong that Allen will be most closely associated; born out of the Paris Spring Commune of 1968, their debut album "Camembert Electrique" was memorably released in the UK in 1974 on the nascent Virgin Records label for the price of a vinyl single. Gong were never blessed with a stable line-up; Allen left the band in the mid-seventies, but reformed Gong in the early nineties. The latest Gong album – I See You – was released late in 2014, and was greeted with universally glowing reviews, a brilliant restatement of Allen and the band's enduring musical and lyrical values.

Although Daevid Allen's death at the age of seventy-seven is a sad loss, his lasting legacy – an unapologetic desire to live, explore, entertain and inform through his remarkable body of work, outside of the world of the everyday – will live on.

07 janvier 2015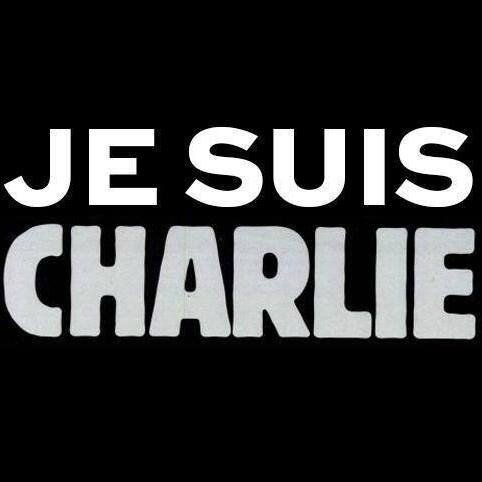 03 mai 2013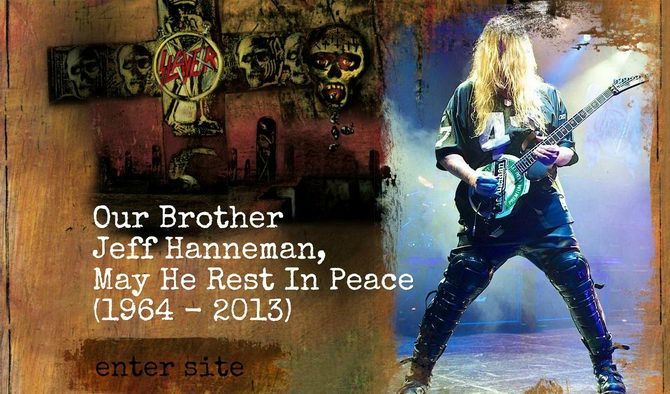 'Slayer is devastated to inform that their bandmate and brother, Jeff Hanneman, passed away at about 11AM this morning (05.02.13) near his Southern California home. Hanneman was in an area hospital when he suffered liver failure. He is survived by his wife Kathy, his sister Kathy and his brothers Michael and Larry, and will be sorely missed'
SLAYER
I was given the chance to meet him and Kerry, Dave in Paris in 2009, to have a drink and a very nice time after press conference.
Jeff Hanneman was a great guitarist and a very sweet, friendly man !!!
Our heartfelt thoughts are with his family, his bandmates and brothers
R.I.P
Tasunka
==> Very Nice Photos Session With Jeff / Kerry / Dave (SLAYER promotion for "World Painted Blood" - Paris 2009- Great Evening with the band :)
==> Photos SLAYER - Fun in Paris 2009 - Green Fairy was there :) - A big Thank You / Merci to the Band !!!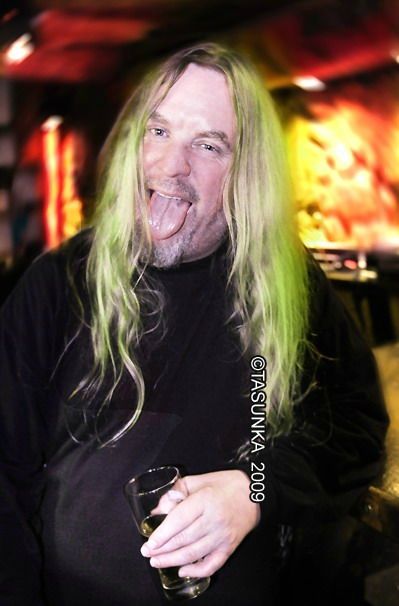 ==> Live photos SLAYER / MEGADETH in Paris - 26 March 2011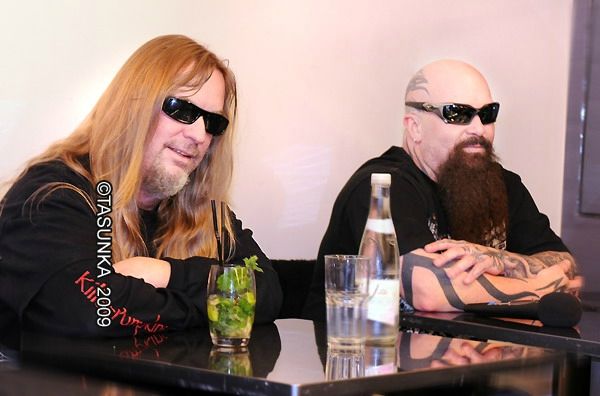 31 mars 2011
Congratulations !!! Logan is a really lovely baby boy !!! :)) / Félicitations !!! Logan est vraiment un bébé adorable !!! :))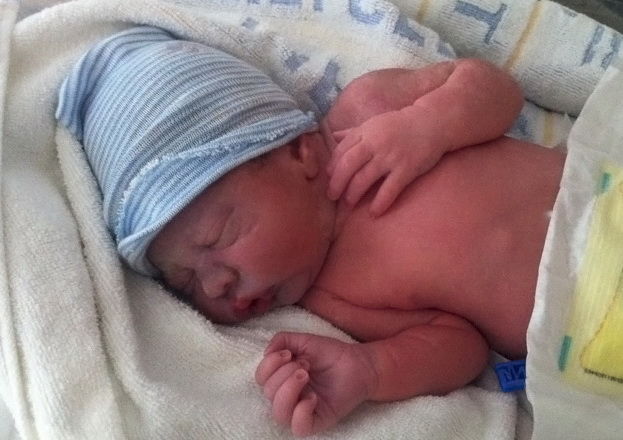 We are happy to announce that yesterday March 30th, Sharon den Adel, lead singer of Within Temptation gave birth to a beautiful baby boy! Logan Arwin Westerholt, who weighs in at 5lbs 8.7oz and just 47 cm came into the world a little over 5 weeks early but both mother and son are doing fine. Logan is the third child of Sharon den Adel and Robert Westerholt.
The birth of Logan is the perfect climax to an already special week, which has seen their new album "The Unforgiving" released worldwide. The album is currently at the #1 position of the rock charts in the US, UK, Canada, Belgium, The Netherlands, Portugal, France, Sweden, Austria and Finland.
After taking time to recuperate and get to know her new son, Sharon will begin preparing to get back on stage in August, when Within Temptation will start their extensive tour with a special performance at Holland's Huntenpop Festival, after which they will be visiting the US, Canada and Europe.
Chronique « The Unforgiving » : ici :)
Interview Robert Westerholt : ici :)
WITHIN TEMPTATION session photo @ Paris - 2011: ici :)
06 octobre 2010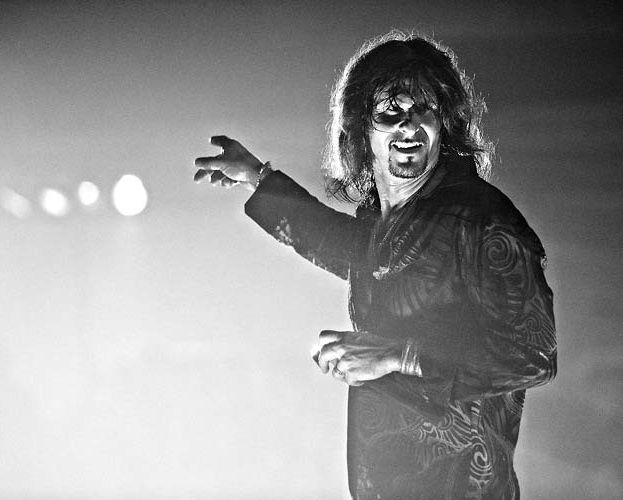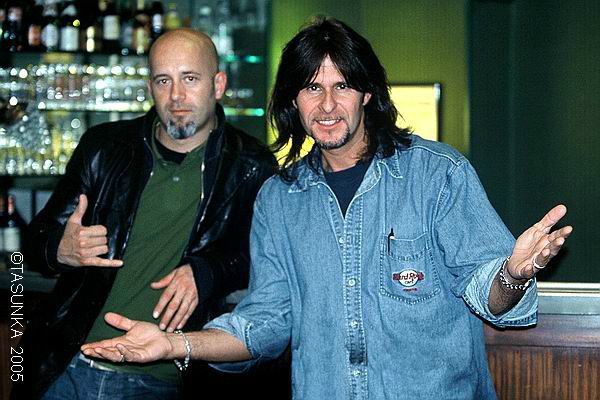 R.I.P
Our heartfelt thoughts are with his family
Las Vegas – The world has lost one of its greatest rock singers: GOTTHARD front-man Steve Lee was killed accidentally during a motorcycle trip in the USA on Interstate 15 between Mesquite and Las Vegas and died at the scene.
The GOTTHARD singer had flown to the U.S. with some biker friends just this weekend to fulfil a long-cherished dream for which he'd never had the time, due to his heavy touring schedule for many years. It was to be two weeks through the states on a Harley Davidson. The 21 Swiss bikers started their journey on Sunday on a total of 12 motorcycles. On Tuesday 5 October, about 50 miles from Las Vegas, the group had stopped at the roadside to put on their rain gear as it had started to rain. On the slippery road, the trailer of a passing truck began to skid. The driver attempted evasive action but his trailer clipped five of the motorcycles parked at the roadside; one of them hit Steve Lee. Rescue services attempted resuscitation but efforts were stopped after 20 minutes. At 16:13 local time, Steve Lee was pronounced dead.
Among the passengers were GOTTHARD bassist Marc Lynn and Lee's girlfriend Brigitte Voss Balzarini. All other fellow riders were unharmed. Steve Lee was 47 years old.
With Steve Lee, we not only lose one of the world's best rock voices but also an extraordinary personality. Despite his enormous success, the Ticino singer had retained a very subtle eye for detail and often impressed the people around him with his sensitive observation. Due to his personality, he had a serious outlook, without losing his sense of humour and lust for life. Steve Lee met his environment with respect but always had, in his gentle way, a very simple, personal touch. He understood like no one else how to enjoy without going too far – to him, alcohol and parties were things he met with level-headedness. The singer sold several million albums throughout his career with GOTTHARD, several of them reaching platinum, double or triple platinum status.
And yet all this bears no relation to the human greatness of Steve Lee on a daily basis
==>GOTTHARD live photos - Paris Feb 17, 2008: here
==>GOTTHARD Live Report (French)- Paris Feb 17, 2008: ici / here