29 novembre 2016
Présentent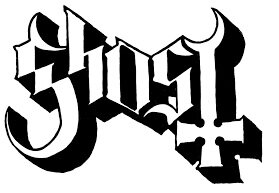 ==> GHOST-Popestar Tour 2017: all dates, click here :)
----------------------
==> FRANCE: GHOST-Popestar Tour 2017: Mise en vente des billets, ce mardi 29 novembre à 10h00: cliquez ici :)
Confirmé pour le mardi 11 avril 2017, ce passage par la prestigieuse salle parisienne
s'inscrit dans le cadre de la tournée « Popestar », un EP sorti "par surprise" au mois de septembre.
Le 16 septembre dernier, un soir de pleine lune, GHOST a décidé d'illuminer notre journée en sortant – sur Spinefarm Records/Loma Vista Recordings/ Caroline Int'l - « Popestar », un nouveau EP qui, outre « Square Hammer », l'entêtant nouveau single, réservait pas mal de surprises.
En effet ce disque présente aussi 4 reprises inattendues : « Nocturnal Me » d'Echo And The Bunnymen, « I Believe » de Simian Mobile Disco, « Missionary Man » d'Eurythmics et « Bible » d'Imperiet, l'ensemble étant produit par Tom Dalgety (Pixies, Royal Blood, Killing Joke).

Sorti en CD, vinyle et digital, ce EP est aussi disponible en bonus avec une version « Deluxe » de « Meliora », le 3ème album de ces mystérieux musiciens masqués, sorti en août 2015, juste après le passage remarqué et remarquable du groupe au festival Rock en Seine.
Un disque imparable dont les qualités ont été largement saluées par la critique.
---
Ghost - "Square Hammer" Video taken From "Popestar"-EP (out Sept 2016)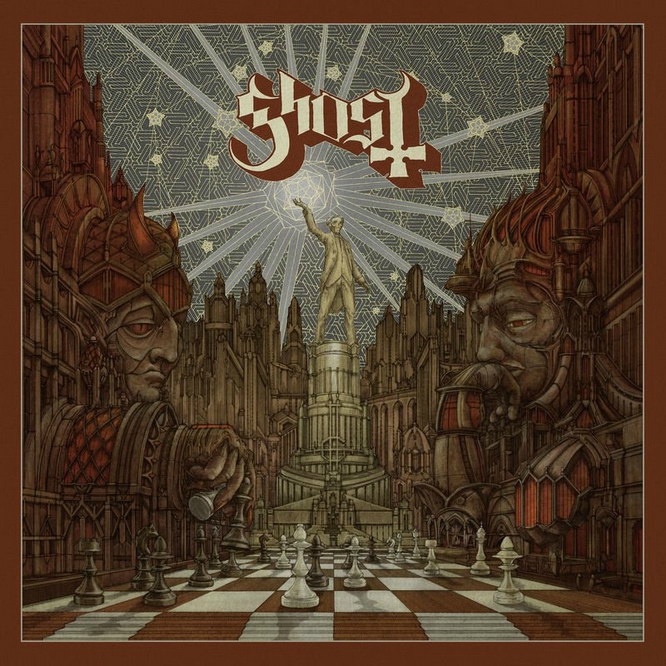 ---

---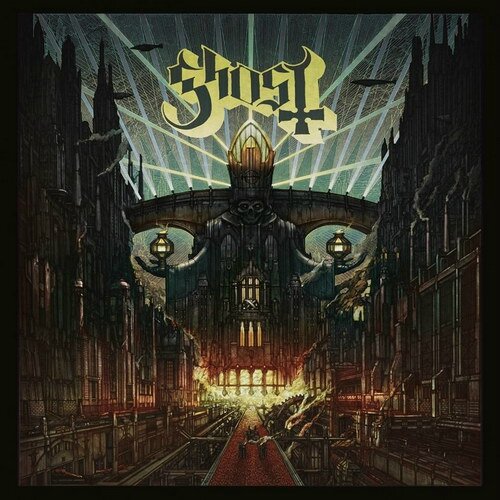 "Meliora" : Chronique, cliquer ci-dessus ;) / "Meliora" : French Review, click above ;)
---
09 juillet 2016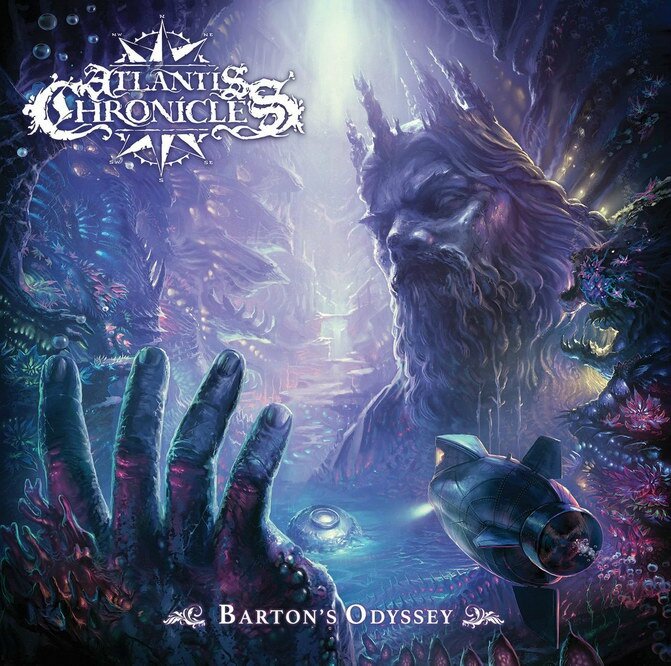 Auditions Are Open To Replace ATLANTIS CHRONICLES's leaving guitarist, Jerome Blazquez:
read the band's and guitarist's official statements below:

▬▬▬▬▬▬▬▬▬▬
I had the pleasure and the honor to share many adventures with the members of ATLANTIS CHRONICLES. Musically and personally, the band has brought me a lot, but I have reached a stage in my life when some transitions are needed. So I have decided to make way for a new Atlantean on guitar, one who will be, I hope, as talented and dedicated as my buddies are. I hope he finds with them a musical communion that is as beautiful as the one we had, if not more.
A big thank you to Lace Pickups and Vigier, for their support. I am very proud to have participated in this great project : it deserves all the love you give and I want to thank you for your growing support over the years.
- Jerome -
-------------------
A new page is turning, but Jerome will still play with us until his successor has been found. We thank him from our hearts for what he has put into this project, and we wish him the best for the future.

==> Auditions are now open. You can download the songs Upwelling – Part I and Otis Barton in Guitar Pro format :
► https://db.tt/9vKAOLe1
Please send us these two songs as videos (private or public).

Good luck to all !
- Alex, Sydney, Antoine, Simon -
_____________________________________________________________

Jérôme, guitariste de ATLANTIS CHRONICLES cède son poste au sein du groupe.
Les auditions sont ouvertes, néanmoins il assurera les lives tant que son successeur n'aura pas été trouvé.
==> Deux morceaux sont mis à disposition au format Guitar Pro : : https://db.tt/9vKAOLe1

Envoyez votre candidature à: atlantisproductions[at]gmail.com
ou sur: https://www.facebook.com/atlantischronicles
_ _ _ _ _ _
Annonce Officielle ATLANTIS CHRONICLES:
"J'ai eu le plaisir et l'honneur de partager un paquet d'aventures avec les membres d' ATLANTIS CHRONICLES. Musicalement et humainement cette formation m'a énormément apportée cependant, j'arrive à une étape dans ma vie où certaines transitions s'imposent. J'ai donc décidé de céder ma place de guitariste à un nouvel Atlante qui sera, je l'espère, aussi talentueux et dévoué que le sont mes gars. Je lui souhaite de trouver avec eux une harmonie aussi belle que celle que nous avions, sinon meilleure.
Un grand merci à la famille Vigier Officiel, Vigier Guitars et Lace Pickups pour leur soutien. Je suis très fier d'avoir participé à ce superbe projet, il mérite tout l'amour que vous lui donnez et je tiens à vous remercier pour votre soutient croissant toutes ces années."
- Jérôme -
-------------------
Une nouvelle page du groupe se tourne, néanmoins Jérôme assurera les lives avec nous tant que son successeur n'aura pas été trouvé. Merci à lui pour ce qu'il a su mettre dans ce projet, on lui souhaite beaucoup de bonheur pour la suite.

Les auditions sont ouvertes. Nous mettons à disposition les morceaux Upwelling - Part I et Otis Barton au format Guitar Pro :
► https://db.tt/9vKAOLe1

Faites nous parvenir ces deux morceaux en vidéo (privée ou publique) à atlantisproductionsfr@gmail.com ou sur Facebook.

Bon courage à tous !
- Alex, Sydney, Antoine, Simon -
---
TOUS LES CONCERTS SONT MAINTENUS : cliquez ici /
ALL SHOWS ARE MAINTAINED:Click Here
---
16 décembre 2015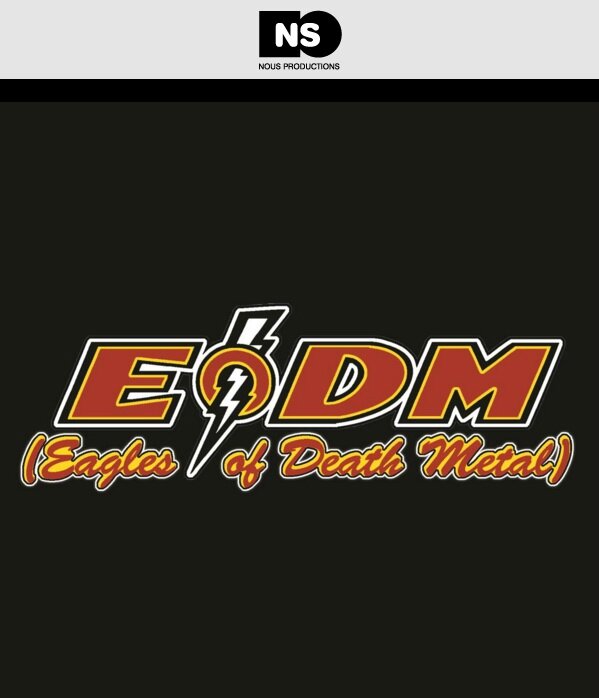 EAGLES OF DEATH METAL
revient finir son concert parisien
Le 16 février 2016 à l'Olympia (Paris)

**** IMPORTANT: Toutes les personnes présentes au Bataclan seront invitées à l'Olympia le 16 février prochain et sont donc priées de se faire connaitre auprès de leur point d'achat du 5 au 20 janvier, afin d'échanger leur billet du Bataclan contre une invitation pour l'Olympia.

Les places restantes seront mises en vente le 20 janvier, il est donc inutile de vous précipiter sur les sites de revente.
---
**** Eagles Of Death Metal se produira également le 24 février à Lille (Le Spendid) et le 1er mars à Nîmes (Paloma).
==> Réservations ici ;) <==
---


**** Ci-dessous le communiqué officiel du groupe / Official statement of EAGLES OF DEATH METAL below:

TOUR DATES : 'The Nos Amis Tour' – click here / cliquez ici :)
"EODM (Eagles Of Death Metal) Reschedules European Tour / Return to France:

- Band to perform at Paris' Olympia Feb. 16, 2016
- Reading & Leeds Festival in August - The festivals take place on the bank holiday weekend of August 26th - 28th."


_________________
**** EODM will return to Europe in 2016 to complete their postponed tour dates, including what will surely be an emotional return to Paris.

**** The rescheduled trek – The Nos Amis Tour – will see the band set to finish the tour that was cut short by the tragic events of November 13th at the Bataclan Theatre in Paris.

Fans who were at the Bataclan show on November 13th will be entitled to a free ticket for the rescheduled Paris date at the Olympia Theatre on February 16th. They must contact their original ticket supplier between January 5th and January 20th to claim their ticket.
Unfortunately, the Bataclan Theatre will not be open again in time for the band's return on this tour.
____________________
Fans who previously bought tickets for the remaining European dates will have a pre-sale window beginning Thursday to re-purchase their refunded tickets. They will need to provide proof of original purchase.
___________________

**** EODM co-founder and frontman Jesse Hughes says:

"The people of Paris have always been incredible to us, and our feeling of love towards this beautiful city and its people has been reinforced a million times over this past month. Hearing the stories of the survivors, the injured and those who have lost loved ones has been overwhelming. Not returning to finish our set was never an option. We look forward to coming back in February and continuing our mission to bring rock 'n' roll to the world."
Eagles Of Death Metal have also today announced that they will return to the U.K. to play Reading and Leeds. The festivals take place on the bank holiday weekend of August 26th - 28th."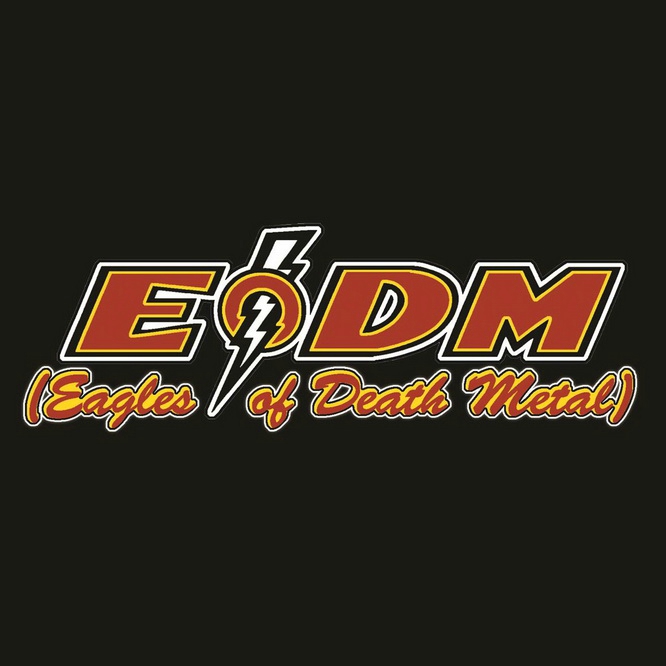 ---
05 août 2015


French Metal Band T.A.N.K. (Think Of A New Kind) announces new guitarist, Charly Jouglet
The Indiegogo campaign goes on, so, please contribute to it: here

Le groupe de Metal Français T.A.N.K. (Think Of A New Kind) accueille un nouveau guitariste, Charly Jouglet
La campagne Indiegogo est toujours active, aussi, n'hésitez pas à contribuer : ici
37% de la somme déjà récupérée à aujourd'hui
---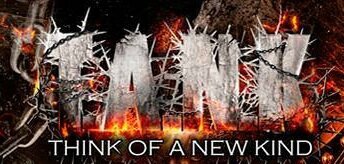 European Tour Dates With SOILWORK & HATESPHERE:
27th November : KB , Malmö , Sweden
28th November : Herford X , Herford , Germany
29th November : Kufa , Lyss , Switzerland
30th November : Le Port Franc, Sion, Switzerland
1st December : Colony Club , Brescia , Italy
2nd December : Backstage Halle , Munich , Germany
3rd December : Schlachthof , Wiesbaden , Germany
4th December : Hellraiser , Leipzig , Germany
6th December : Bi Nuu, Berlin , Germany
7th December : Logo , Hamburg, Germany
8th December : Luxor , Koln , Germany
10th December : 013, Tillburg , Netherlands
11th December : Biebob , Vooselaar , Belgium :
12th December : Rock n Noël, Lievin, France (Headliner)
14th December : Trabendo, Paris, France
18th December : CC John Lennon , Limoges , France
19th December : CCO , Lyon , France
---
---

16 septembre 2011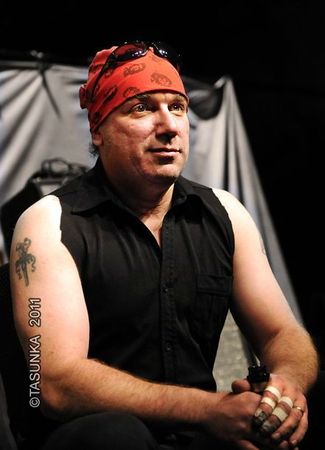 STRATOVARIUS SAYS FAREWELL TO DRUMMER JÖRG MICHAEL
Stratovarius, one of the most successful Finnish acts with over 2.5 million albums sold, says farewell to longtime drummer Mr. Jörg Michael who wil leave the band after 15 years for personal reasons. Jörg will play all the remaining tour dates until the end of January, and will celebrate with a special Finnish "Farewell Jörg" tour in Finland November 18th - 26th.
Jörg joined the band in 1995 and the first Stratovarius album he played on was Episode (1996). He played on nine albums and nearly 1000 shows with the band.
"The rest of us just has to accept Jörg's decision with a lot of sadness and wish him all the best for the future. But we can also assure that the band will still go on", says the singer Mr. Timo Kotipelto.
The band and Jörg are not going completely separate ways though, since Jörg will still be working for the band with his booking agency Twisted Talent Concerts. "Our long journey of over fifteen years together has not ended yet, as Jörg remains among our background forces - and we couldn't be more happy about that. Not only has he been a great drummer but also a close friend and a true professional. We're honoured to have Jörg by our side for this farewell Tour. We can't wait to rock with our 'German Steamroller' one last time! These shows will be unforgettable for all of us", Kotipelto continues.
Stratovarius released their latest studio album "Elysium" in the beginning of the year. The brand new video for the second single "Under Flaming Skies" can be checked on earMUSIC official Channel.
Direction: Mariano Biasin

Live Report HELLOWEEN / STRATOVARIUS / TRICK OR TREAT @ Paris: ici / here ;)
Chronique "Elysium" ici :)
STRATOVARIUS, Photo Session: ici / here ;)
Site Officiel : www.stratovarius.com
Myspace : www.myspace.com/officialstratovarius
Stratovarius line-up:
Timo Kotipelto (vocals)
Jens Johansson (keyboards)
Lauri Porra (bass),
Jörg Michael (drums)
Matias Kupiainen (guitar)
Jörg Finnish Farewell Tour:
The band is currently on tour in Russia
18.11. Mikkeli, Mikaeli
19.11. Tampere, Pakkahuone
23.11. Jyväskylä, Lutakko
25.11. Oulu, Club Teatria
26.11. Helsinki, Tavastia
The PR on facebook:
http://www.facebook.com/note.php?created&&note_id=286745071341449#!/notes/ea
rmusic/important-announcement-from-stratovarius/286745071341449
11 juin 2011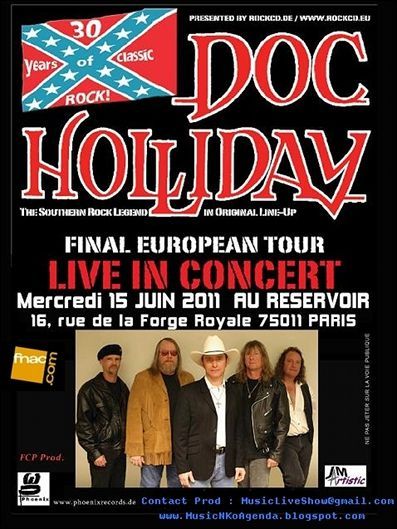 For The First & The last Time
Doc Holliday Rides On Paris
The 30Th Anniversary – Farewell Tour
LIVE PHOTOS DOC HOLLIDAY @Paris June 15th, 2011: here / ici ;)

The 30th Anniversary - Farewell Tour
Pour les fans du Southern Rock, je vous annonce que Doc Holliday sera à Paris le 15 juin au réservoir.
Après 30 ans de carrière le « Doc » jouera enfin à Paris.
Il était temps car ce groupe légendaire du rock sudiste effectuera en juin prochain sa tournée d'adieu en Europe.
Donc pour la première fois et la dernière fois à Paris, venez vivre et partager votre passion de ce style musical bien trop rare par chez nous.
Il a fallu attendre 30 ans et leur tournée d'adieu pour pouvoir enfin entendre en Live sur une scène parisienne des « Lonesome Guitar », « Ain't No Fool » et autres « Southern Man » qui ont décrassés nos cages à miel d'adolescent.
Alors ne boudez pas votre plaisir et profitez de ce premier et surtout dernier passage parisien pour venir les fêter dignement.
Rassemblons nous, tous ensemble autour d'un groupe mythique du Southern Rock au confluent des divers styles musicaux majeurs du sud des Etats-Unis.
Au programme Rock, Blues, Country et duels de guitares sudistes comme ont les adores.
Merci de faire passer l'info à tous les fans de ce genre de musique pour qu'il ne manque pas l'événement et partage ce moment unique.
On compte sur votre présence et surtout à très bientôt en Live.
Toutes les infos relatives à ce concert sont sur le site :
www.MusicNKoAgenda.blogspot.com
Attention !!!
Le Réservoir étant un club, réservez vite votre place pour ne pas rester à la porte
25 mai 2010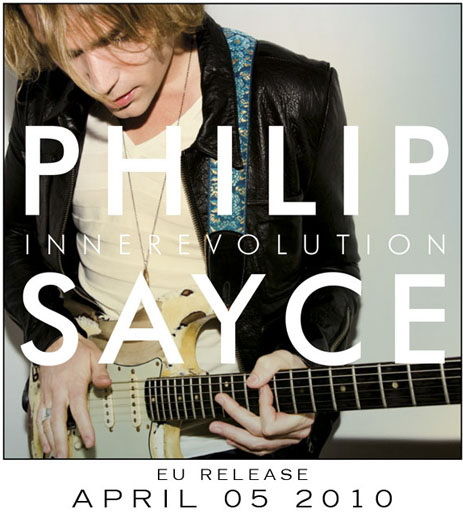 Mercredi 26 mai 2010, à Paris, au Réservoir, Philip SAYCE donnera son premier concert "solo" en France !
Des débuts à ne manquer sous aucun prétexte, car d'ici quelques temps il y a fort à parier que vous pourrez vous "vanter" d'avoir assister à ce concert "club" de ce guitariste / chanteur / compositeur exceptionnel !

Vous en doutez ?

Jetez donc un oeil aux vidéos suivantes :

Bande annonce de la tournée ICI
Philip Sayce live avec Jeff Healey ICI
Philip Sayce live avec Melissa Etheridge ICI
Bon Jovi à la sauce Melissa Etheridge / Philip Sayce ICI
Message musical de Philip Sayce ICI

Né en 1976 au pays de Galles, Philip Sayce a grandi à Toronto, au Canada, où il a découvert la guitare en écoutant Eric Clapton, Ry Cooder et Dire Strait. Outre Jimi Hendrix et Stevie Ray Vaughan, il cite aussi B. B. King, Albert King, Albert Collins, Buddy Guy et Robert Cray comme principales influences.

Pour « Innerevolution », son nouvel album est sorti en France le 22 avril dernier (sur Provogue / Wagram), il s'est entouré de Fred Mandel (Queen, Supertramp, Elton John, Alice Cooper) aux claviers, de Joel Gottschalk à la basse et de Ryan MacMillan (Matchbox 20) à la batterie. C'est d'ailleurs ce trio de choc qui l'accompagne aussi sur scène.

Après avoir accompagné Jeff Healey, Uncle Kracker et Melissa Etheridge, Philip Sayce avait sorti un premier album solo « Peace Machine » en 2005 (voir chronique ici ;). Aujourd'hui, avec « Innerevolution » il prouve qu'il est non seulement l'un des meilleurs guitaristes « blues rock » du circuit, mais aussi un chanteur irréprochable doublé d'un excellent compositeur.

Pour cet album Philip a porté une attention toute particulière aux compositions. C'est ainsi qu'il a collaboré avec Richard Marx, Busbee, Mike Bradford, Dave Cobb et Marti Frederiksen, des noms synonymes de succès sur bien des disques.

La production est l'un des autres atouts majeurs de cette galette. Plus travaillée et peaufinée que sur « Peace Machine », elle offre à chaque chansons les éléments nécessaire pour mettre en relief les talents de ce musicien hors pair.

Bien entendu l'ombre d'Hendrix et des Beatles plane ici et là, au détour d'un riff ou d'un refrain, du coup on serait presque tenté de présenter Philip Sayce comme une sorte de « jeune Lenny Kravitz », d'autant que sur certains titres notre homme sait aussi se la jouer funk… Fort heureusement Philip possède toutes les aptitudes pour mettre en avant sa propre personnalité et s'imposer ainsi comme un artiste qu'il faudra suivre de près dans les mois et les années à venir.

A noter une reprise intéressante d'Automatic Man « My Pearl ».

www.philipsayce.com

http://www.myspace.com/philipsayce