29 avril 2021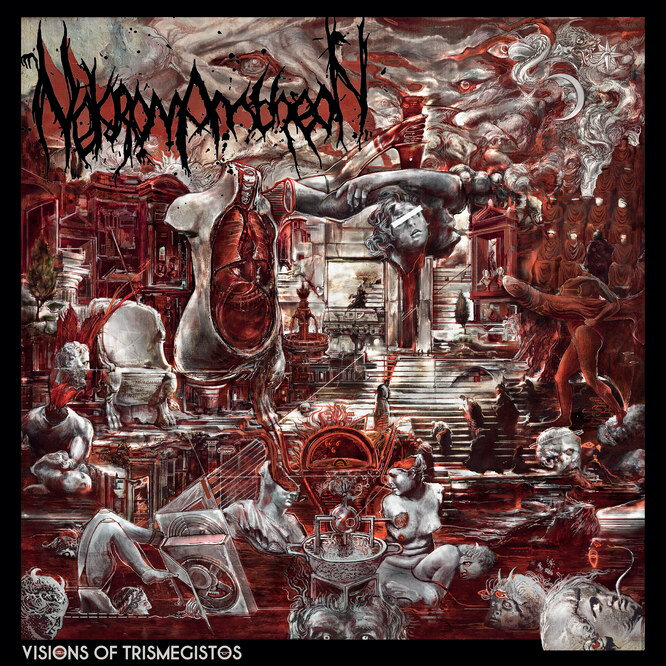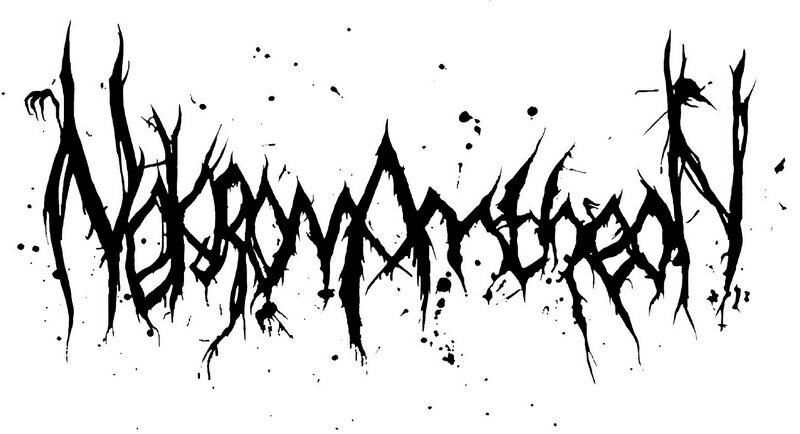 ==> ARTWORK: Zbigniew M. Bielak <==
NEKROMANTHEON se sont surpassés avec leur dernier et longtemps muri, travaillé, tout autant qu'attendu nouvel album, « The Visions Of Trismegistos ».
En effet, neuf années se sont écoulées entre le récompensé « Meilleur Album Metal 2012 » : « Rise, Vulcan, Spectre » et ce dernier brulot et si le trio s'est fait plus discret entre temps, même s'il est resté actif en donnant quelques concerts et officiant au sein des formations dont Obliteration, Black Viper, Flight, Deathhammer, il n'en est pas moins resté ciblé sur ce qui l'anime, sa détermination à faire vivre l'esprit du Metal Extreme old school des 80's avec le souffle d'un vent moderne. Cette fois, c'est sous les ailes féroces de leur « The Visions Of Trismegistos » que NEKROMANTHEON fait impression, en une explosion de Thrash implacable, matiné de Death, Black.
Très exigeants et critiques envers eux-mêmes, les norvégiens ont assurément su composer les nouveaux titres, les faisant murir, leur insufflant autant de vigueur qu'ils les délivrent acérés comme des lames, incisifs, nerveux et d'une férocité remarquée et qui ne laisse pas intact : du travail d'orfèvre en mode 'débridé et déchainé avec des subtilités bien senties' en somme, que l'utilisation à nouveau de matériel non numérique lors de l'enregistrement, contribue à délivrer ce son chaud, organique qui donne toute sa dynamique rageusement rapide aux huit titres et appuie une vélocité et efficacité remarquée aux guitare, chant, basse ou encore batterie au combat. Complété par l'artwork totalement dans l'esprit old school 80's (de Zbigniew M. Bielak) et des lyrics léchés, « The Visions Of Trismegistos » montre que NEKROMANTHEON sait une nouvelle fois faire vivre l'esprit Metal Extreme authentique et s'est, qui plus est, même surpassé, le nouvel album étant un must global, féroce à souhait: cela valait d'attendre!
Tasunka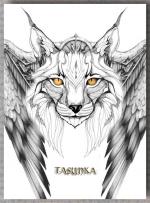 ---
---
---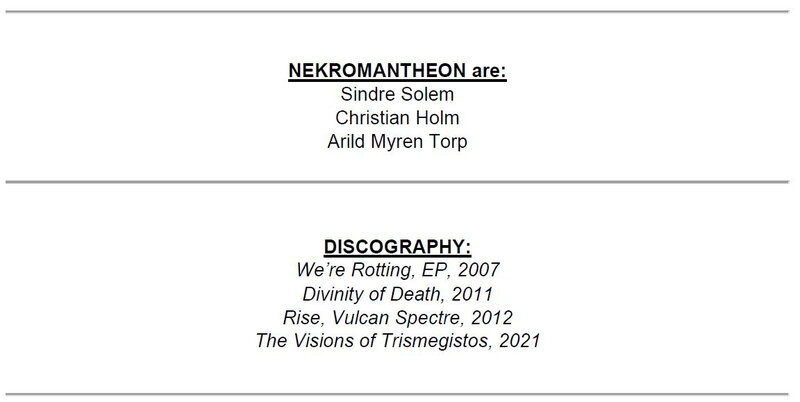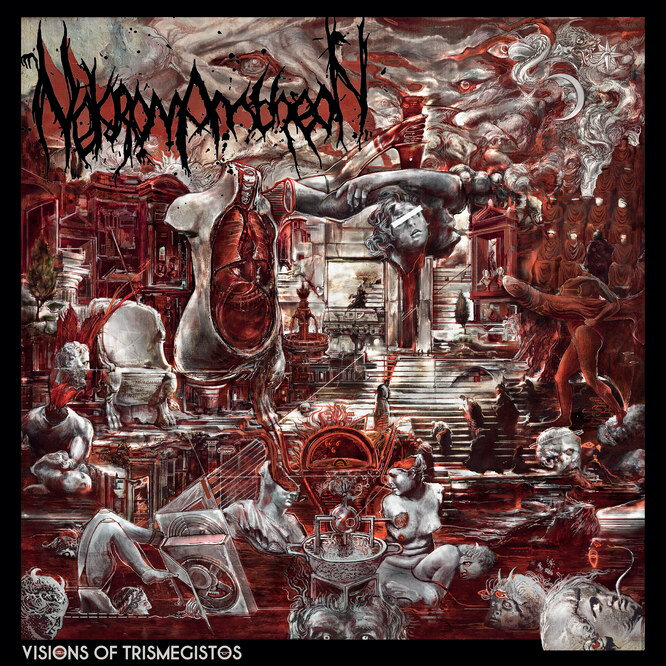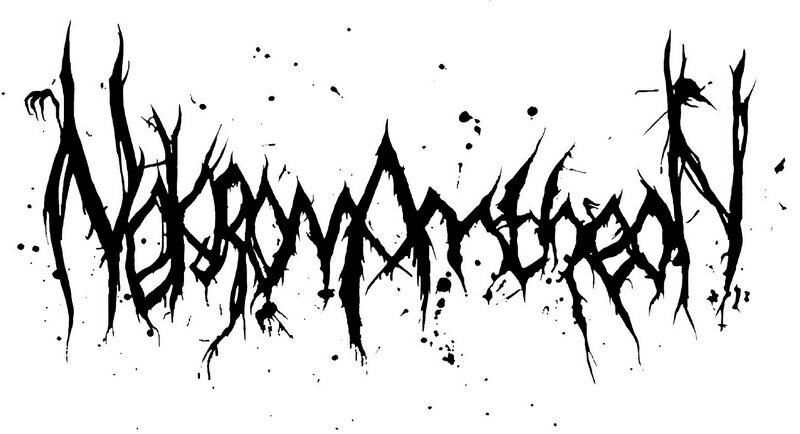 ---
20 avril 2021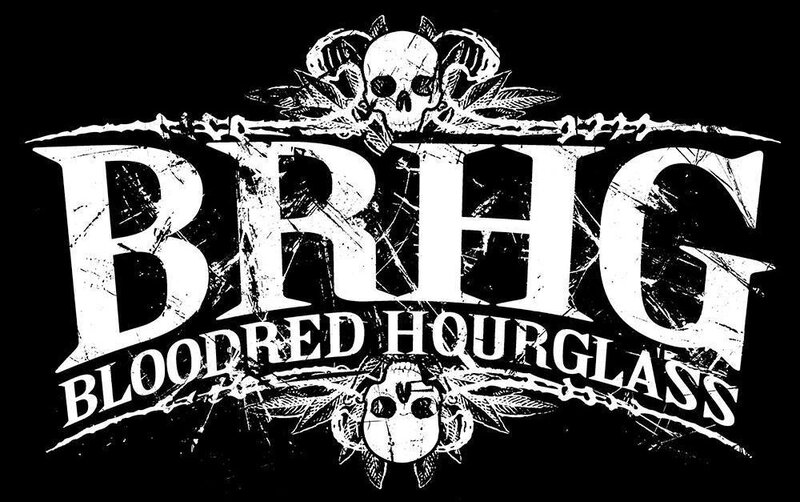 Bloodred Hourglass just released their new single "Veritas" which is taken off the upcoming album to be released later this year. The new album is expected to be a melodic death metal rollercoaster with an epic feel and a very modern approach to be released later this year via Out Of Line Music.
==> "Musically it's the most diverse BRHG album we've created. It contains our slowest song ever but also the most aggressive headbanger too. It's filled with sadness and joy, brutality and catchiness - a perfect melodeath rollercoaster just the way we wanted it to be," states guitarist Lauri Silvonen.
---
---
---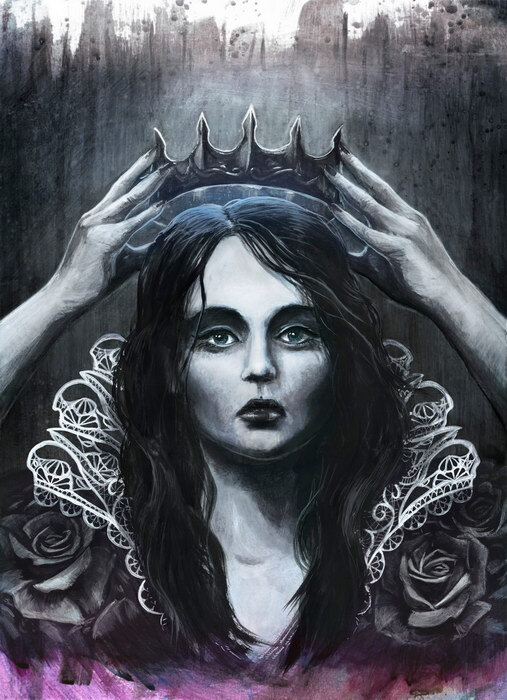 "Drag Me the Rain" canvas & cover art, once again painted by the talented Mr. Tuomas Koivurinne.
---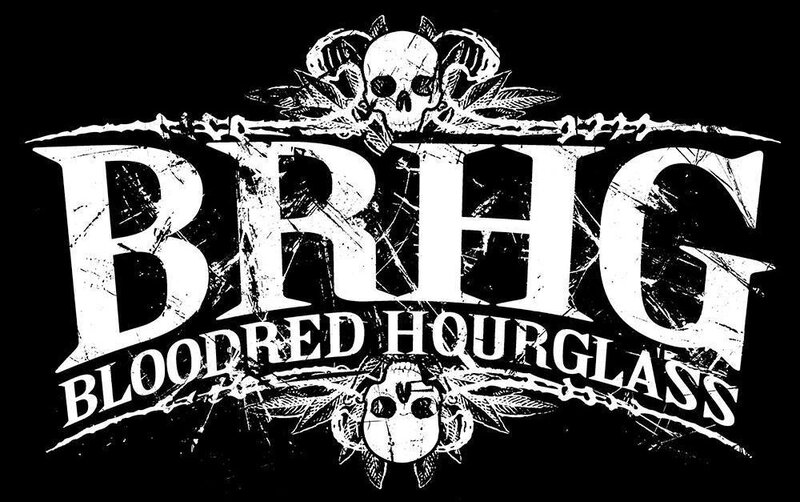 LINE-UP

Jarkko Koukonen - vocals
Jarkko Hyvönen - drums
Jose Moilanen - bass
Lauri Silvonen - guitar
Joni Lahdenkauppi - guitar
Eero Silvonen - guitar
---
08 avril 2021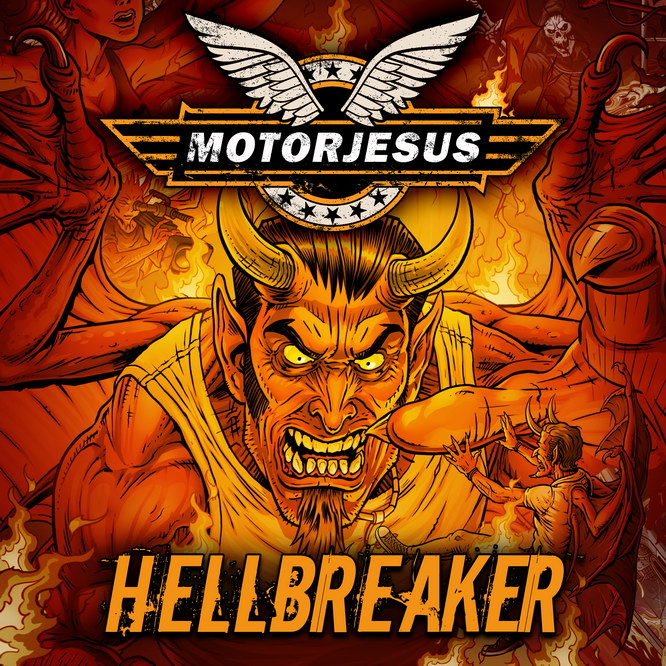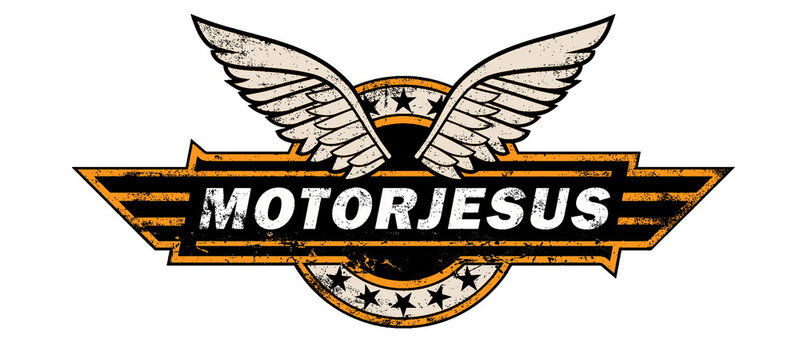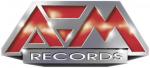 MOTORJESUS a le Heavy Rock exprimé sous toutes ses facettes, chevillé au corps et à l'âme c'est une certitude et si ce groupe d'authentiques passionnés de Rock, de musique qui déménage et touche en pleine cible ne cesse de tracer sa route depuis ses débuts, son septième et tout nouvel opus, « Hellbreaker », se révèle dans la lignée, lui qui indubitablement laisse dans l'asphalte sa mémorable trace, tout moteur rugissant, pédale au plancher, pas de quartier, pas de temps mort, juste l'efficacité redoutable de nouveaux titres sans ballade, option coup de poing façon 'Muscle Car' vrombissant de tous ses chevaux. Les compositions et interprétation carburent à pas moins que l'énergie en totale liberté, la dynamique fort contagieuse des guitares, du chant menant la charge avec force et brio, doublé d'une détermination et d'un plaisir évidents qui convainquent et entrainent aisément dans le sillage des MOTORJESUS décidément remontés à bloc. Le nouveau line up et guitariste notamment, insuffle un vent renouvelé de dynamique et de savoir faire qui vient accentuer l'essence au propre comme au figuré qui alimente MOTORJESUS : le Rock authentique qui vient des tripes. Catchy, riffs ravageurs, groove en diable, à la fois taquinant le Rock Punk savoureusement rugueux et les racines classiques, le tourbillon endiablé qui caractérise les nouveaux morceaux, fonctionne sans conteste. Entre une production, un mixage et une composition et interprétation nourris ras la gueule d'efficacité et de tripes, rien à dire, « Hellbreaker » se classe en tête de la course et vaut le plaisir qu'il procure et tant pis pour les cordes vocales et les cervicales malmenées à force de chanter en cœur et headbanger de même. Joli chrono - pardon - coup, de MOTORJESUS via son « Hellbreaker » efficace, très efficace ; alors,
Let the motor run ! :)
Tasunka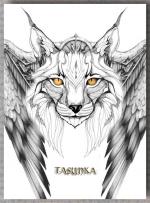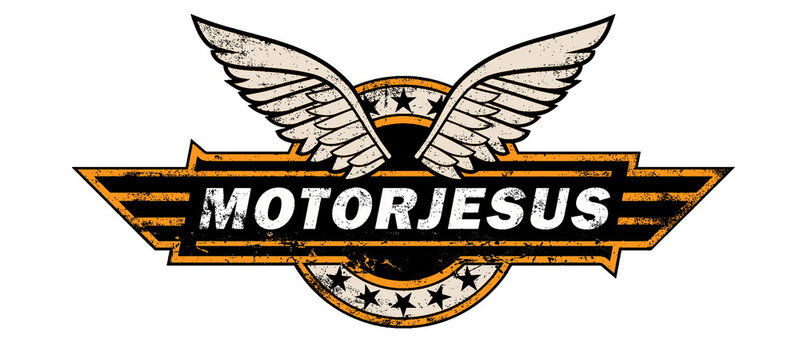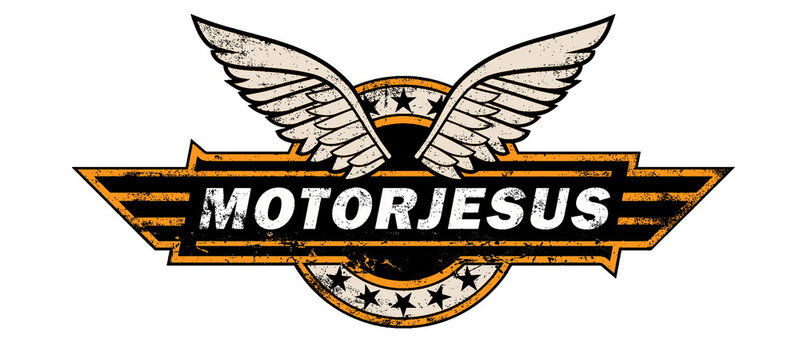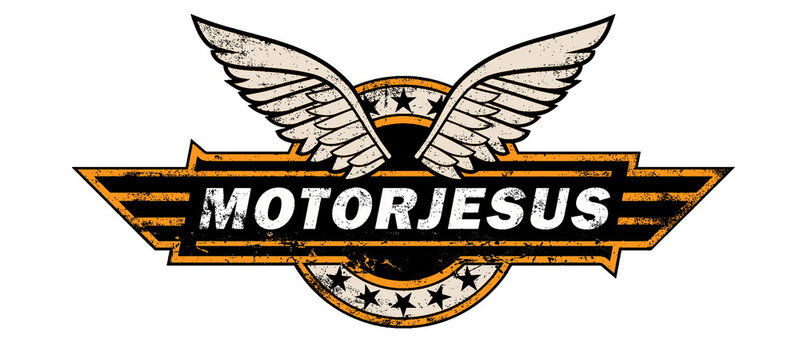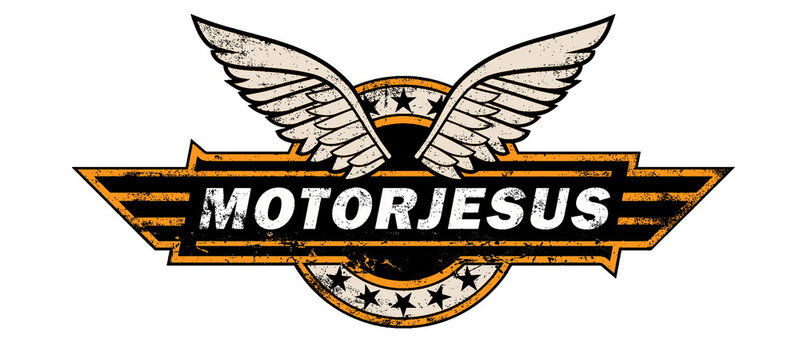 ---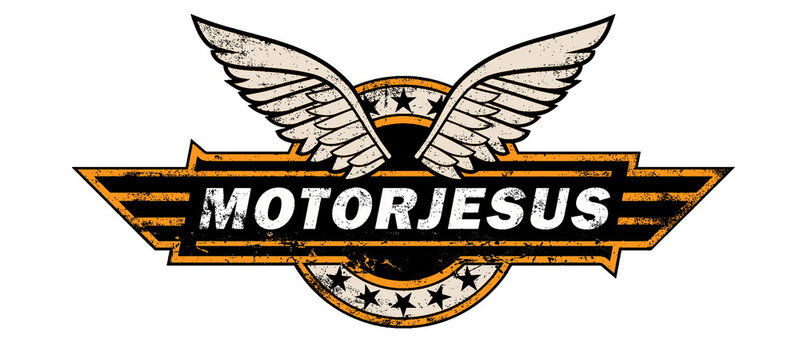 ---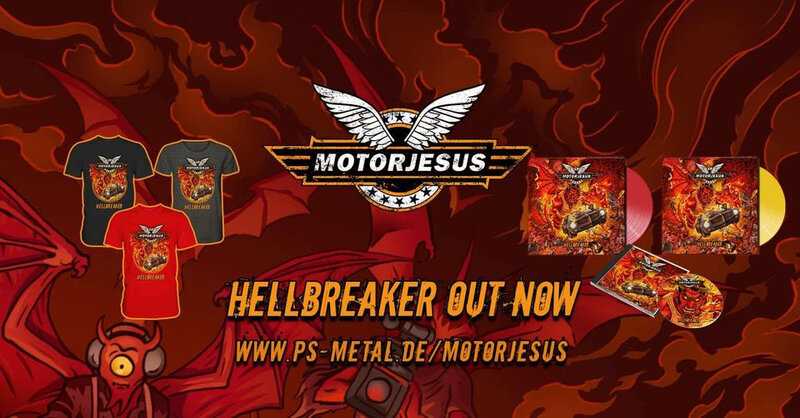 ---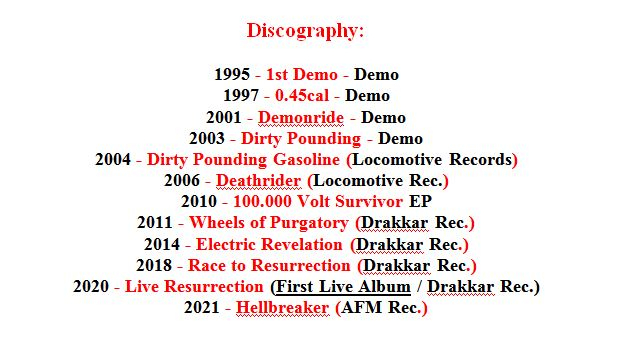 ---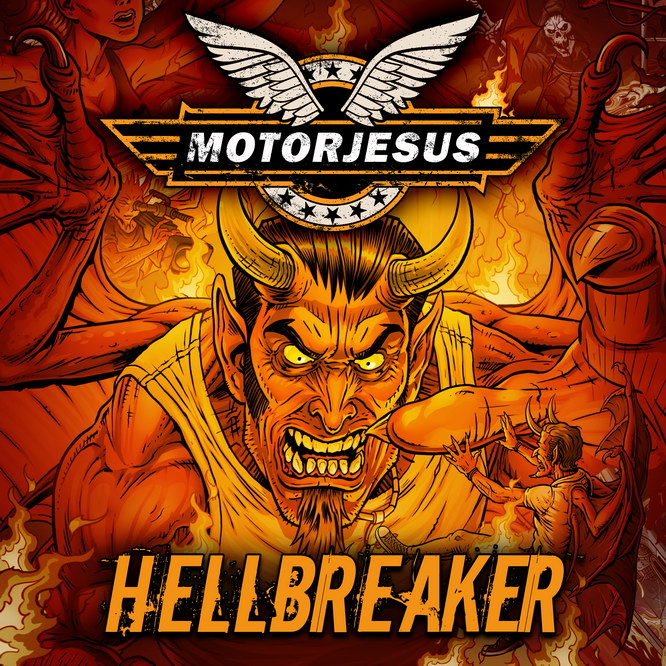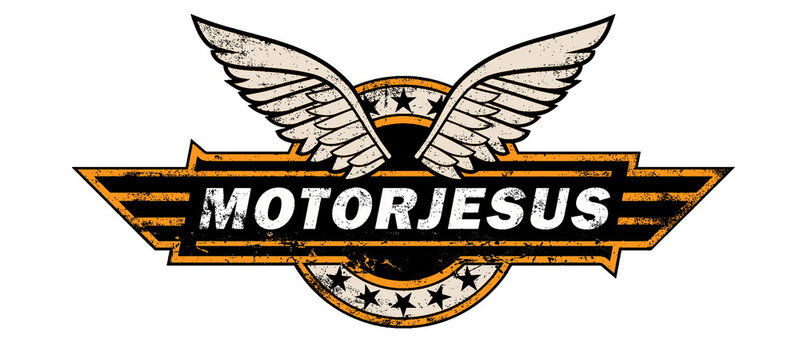 ---