27 février 2021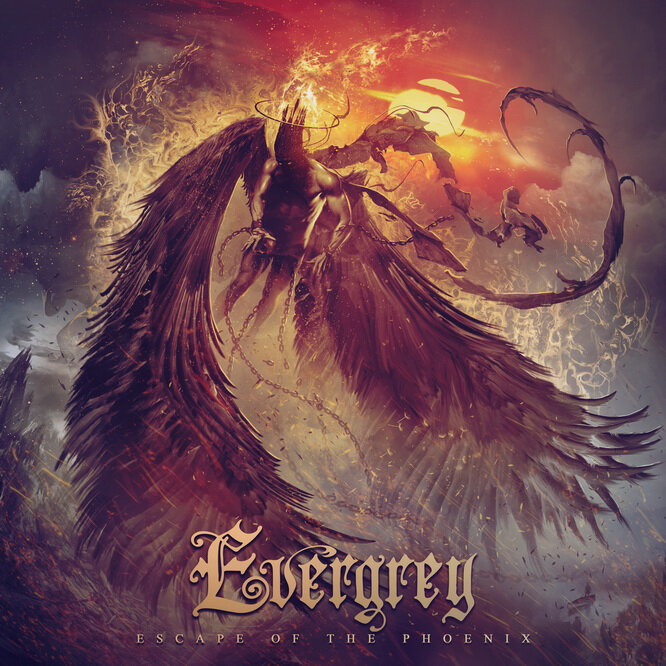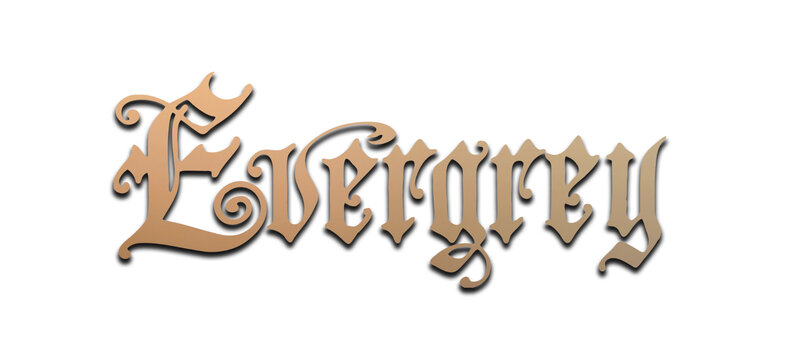 EVERGREY est l'une de ces formations qui porte haut l'étendard du Metal de qualité et fait honneur au long des ans, à ce que toute création et interprétation musicale, vocale est simplement sensée être, c'est-à-dire se révéler redoutablement efficace au point d'emporter dans un voyage et immerger dans son univers au long de chaque nouvel opus. Et 'œuvre', EVERGREY réussit à ce que terme se voit naturellement, spontanément, évoqué au sujet de ses albums, tant l'atmosphère unique à savoir l'alchimie Metal Progressif, Heavy et mélancolique qui caractérise le groupe, fait chaque fois son effet.
Force est de constater que le dernier en date, « Escape Of The Phoenix » est dans la lignée et se révèle être une perle d'album, qui sait allier l'émotion forte à une dynamique heavy remarquée. Les guitares, au son spécifique du au choix d'être accordées en 'sol', sont le leader dans cette énergie impulsant un rythme soutenu aux titres où les vocaux incontournables s'expriment sans retenue, donnant toute leur profondeur et leur intensité à l'atmosphère de chaque titre que chacun des instruments sait tout autant magnifier.
Paradoxalement libérée de toute interruption traditionnelle due aux concerts ou à la promotion, à cause de l'arrêt forcé estampillé Covid-19, la composition de ce douzième effort a pu se faire plus sereinement d'autant que « Escape Of The Phoenix » est un album qui a sa propre existence, la précédente trilogie étant achevée. Cela se ressent aussi dans l'autonomie des paroles, personnelles, qui évoquent les expériences et réflexions intimes loin de tout concept : et, comme il est suggéré, si le Phoenix choisissait sa propre voie, ne faisant pas ce qu'on attend de lui, après tout ?
EVERGREY s'est donné à coeur dans les nouveaux morceaux, qui dégagent du coup tous une force émotionnelle, une accroche imparable. Depuis quatre albums, le son d'Evergrey se trouve sous la houlette de la même équipe de production et le son coup de poing qui en résulte, participe à donner toute sa vigueur à l'univers prenant de ce 'Phoenix' réussi à tous niveaux, artwork inclus.
Sans omettre, avant de conclure, de mentionner la cerise sur le gâteau : James LaBrie de DREAM THEATER qui a répondu à l'invitation du groupe pour un duo vocal classe sur « The Beholder ».
EVERGREY, toujours aussi inspirés pour mettre leur habilité autant vocale qu'aux instruments au service de chaque composition, viennent de livrer un incontournable d'album via leur « Escape Of The Phoenix » au son énergétique et au feeling remarqués : un album qui à les crocs assurément et n'est pas désespéré bien au contraire : un must en somme!
Tasunka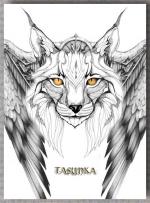 ---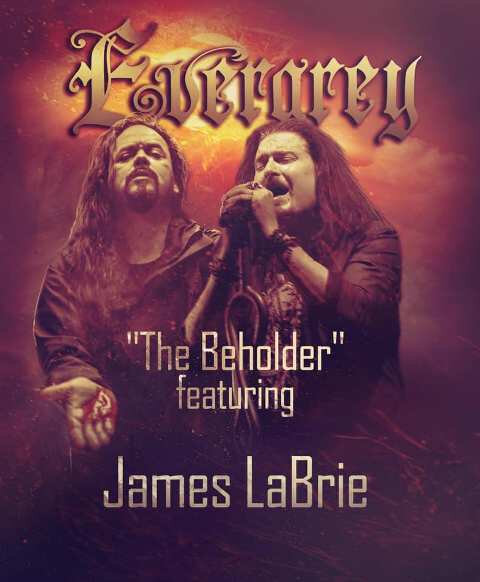 ---
---
---
---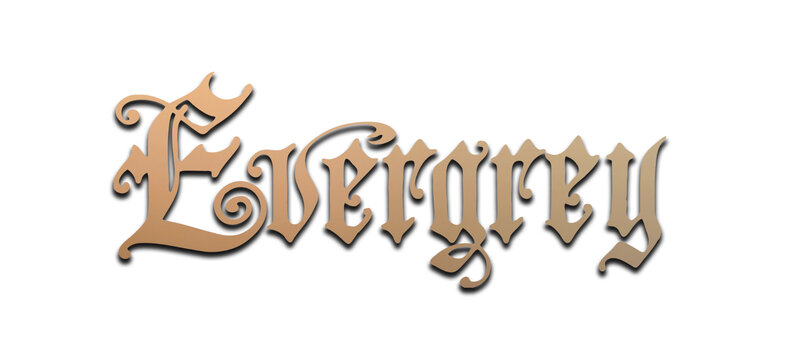 ---
---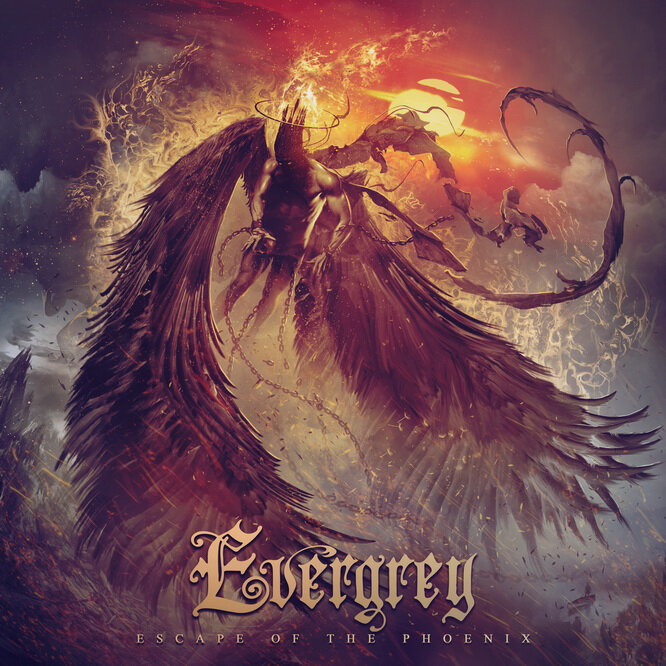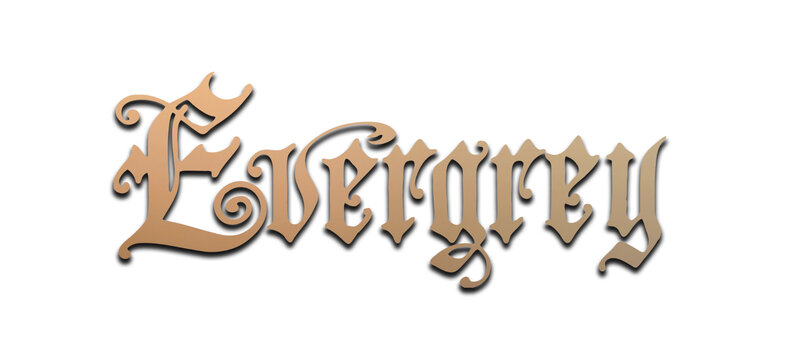 ---
26 février 2021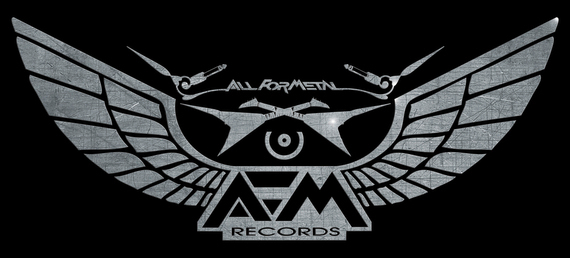 Après "Fistful Of Fire" sorti en mars 2020 et qui se révélait l'album le plus 'rugueusement' énergique du groupe, BONFIRE revient cette fois sur un tout autre mode, à savoir : 'quasi acoustique' via leur double album "Roots".
Le Covid 19 ayant frappé, la troupe s'est, elle aussi, retrouvée à l'arrêt net en pleine promotion de « Fistful Of Fire » en 2020 : concerts en stand by, notamment. Mais comme il en faut plus pour éteindre le feu qui brule encore et toujours dans les veines du quintette, BONFIRE s'est donc attelé à sortir 24 titres dont 19 de leurs morceaux plébiscités récents ou passés, en les revisitant, les réenregistrant avec une atmosphère, une interprétation originales, ce qui donne une nouvelle couleur à chacun des morceaux du répertoire. Toujours avec le même savoir faire, la même force et touche de classe qui font la renommée de cette incontournable référence en matière Hard Rock, qu'est BONFIRE, les membres du groupe savent tous, chant et lead guitare en tête, accrocher qui se plonge à leurs côtés au fil de « Roots ». Il faut dire que le plaisir évident que prend chacun au sein du groupe à interpréter cette nouvelle mouture de leurs 'racines' hits et ballades, est bien présent et contagieux. D'ailleurs, le ton est donné, rien qu'en entendant le clin d'œil du lead guitariste et fondateur, Hans Ziller, qui a parsemé chaque titre de touches à la six cordes, touches qui reprennent ces gimmicks familiers en références à leurs influences. « Roots » a, en résumé, 24 raisons de faire mouche, d'autant qu'en plus d'un groupe en forme et soudé, la production l'est tout autant en délivrant un son à la hauteur des attentes.
A noter que sur les 24 titres, si 19 sont des hits classiques du groupe revisités, 5 sont des originaux composés tout spécialement par BONFIRE pour remercier leurs fans qui ont répondu en nombre à l'appel du financement participatif en vue de réaliser ce nouvel album - la pandémie privant les formations de leur principale source de revenus, à savoir les concerts.
En attendant de retrouver ce qui manque cruellement depuis un moment: les concerts, un « Roots » de chez BONFIRE volume à fond, permet de mettre dans l'ambiance ! :)
Tasunka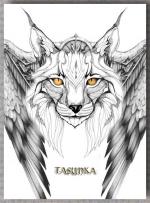 ---

Artwork : Stan W. Decker
PRODUCED BY Tom Müller (Flatliners Studios/ Ingolstadt)
---
---
---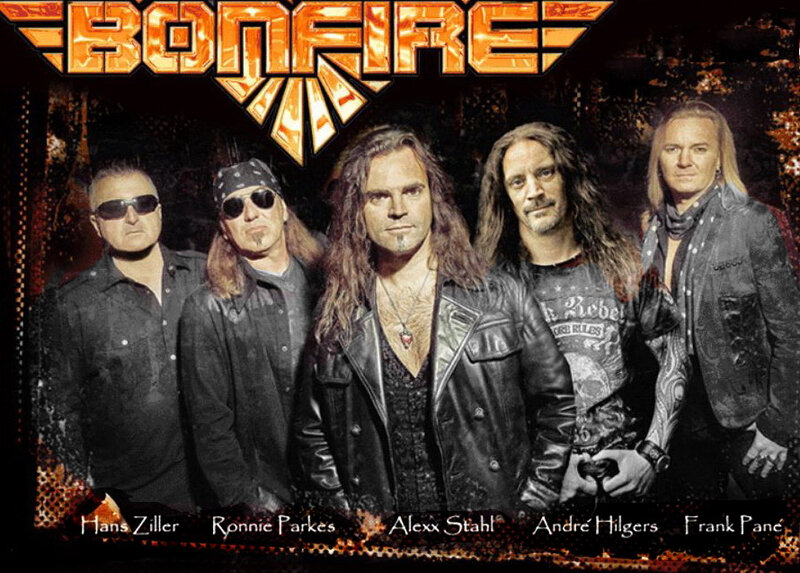 ---
---
25 février 2021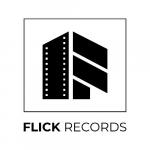 Explosif, le nouvel et quatrième album de SISTER l'est et à tous niveaux : en effet, « Vengeance Ignited » porte bien son nom en délivrant une déferlante enflammée de dix titres aux déflagrations multiples et imparables, que ce soit en assénant avec brio et force brute le Metal, le Punk, le Rock, le côté agressif, Dark, old school ou moderne: rien à dire, SISTER vous impacte à tous coups, quel que soit le moyen de persuasion rageur, dark ou groovy employé par un quartet impliqué au possible.
Fort d'un son plus Heavy, Dark, chaque morceau bénéficie d'une véritable boule d'énergie et de technique pour déployer chacun de ses atouts et se déchainer sans retenue, comme peuvent le faire, notamment le must qu'est « Primal Rage », titre assurément le plus brutal des suédois ou le rentre-dedans simple basique et combien efficace « Spitfire », ou encore et chacun à sa façon « Psycho Thrilling », « Walk With Me », « Die With A smile », « Scream For Pleasure » (titre agressif et mélodique s'il en est) et sans omettre les deux déflagrations finales: le profond « Whispering Winds » et son opposé tout autant que complémentaire, l'endiablé " One Last Ride ". Tout « Vengeance Ignited », porté par son tempo d'enfer, ne fait pas de quartiers et sait manier et allier vocaux qui se démarquent, lead guitare qui se remarque, basse et batterie venant compléter le carré d'as, avec des lyrics bien sentis, une production et des compositions redoutablement efficaces : ou comment allier énergie brute avec savoir faire pour, au final, emporter la mise et fédérer.
SISTER affirme avec « Vengeance Ignited », l'étendue de sa valeur et son indéniable force de frappe multi facettes, qui embrase tout sur son passage : un album qui donne une furieuse et indispensable envie de se lâcher !

Tasunka
---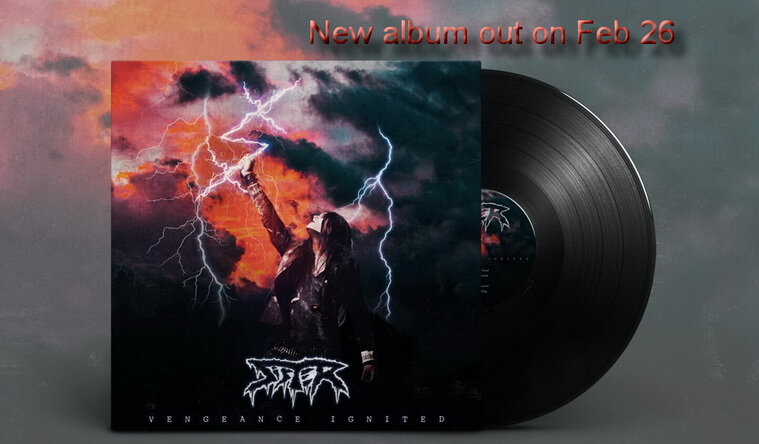 ---
---
01- Bring Out the Dead (3:45 )
02- Vengeance Ignited (3:55)
03– Spitfire (3:22)
04- Scream For Pleasure (3:52)
05- Psycho Thrilling (3:42)
06– Primal rage (3:04)
07– Die With A Smile (3:05)
08- Walk With Me (3:41)
09- Whispering Winds (4:18)
10– One Last Ride (3:38)
==> Produced by Jona Tee
---
---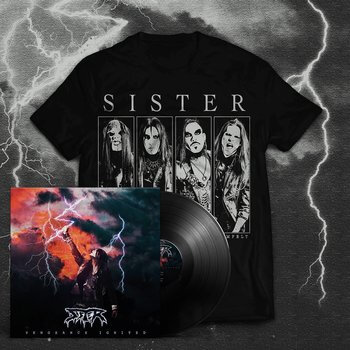 Discography:
Deadboys Making Noise (2009)
Hated (2011)
Disguised Vultures (2014)
Stand Up, Forward, March! (2016)
Vengeance Ignited (2021)
==> Chronique / Review:
---
---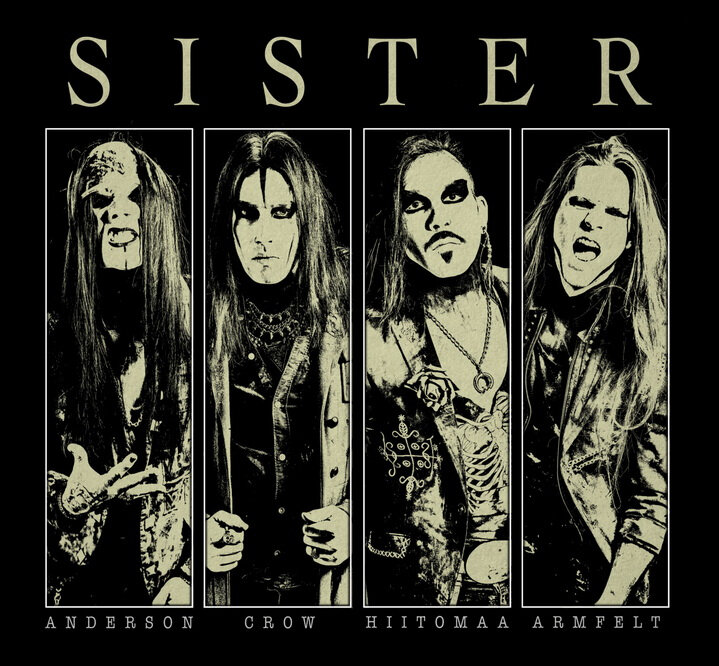 Jamie Anderson : V
Phil Armfelt : lead G
Fredrick Hiitomaa : B
Cari Crow : D
---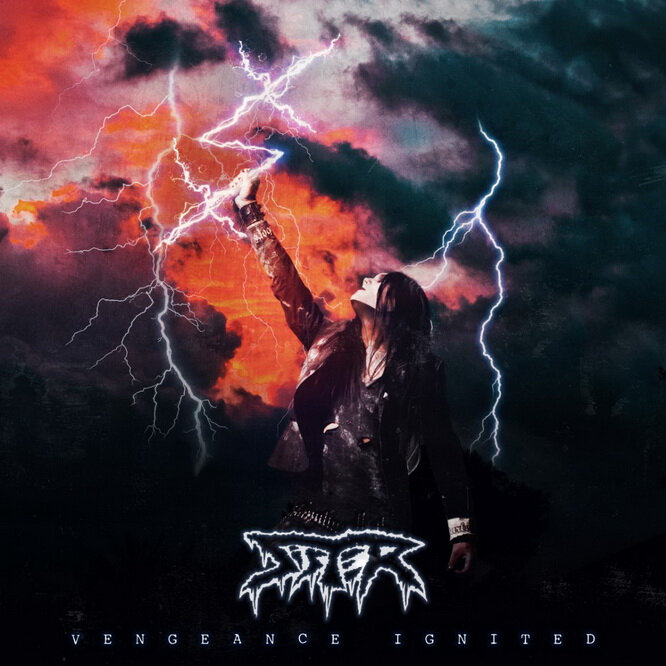 ---
19 février 2021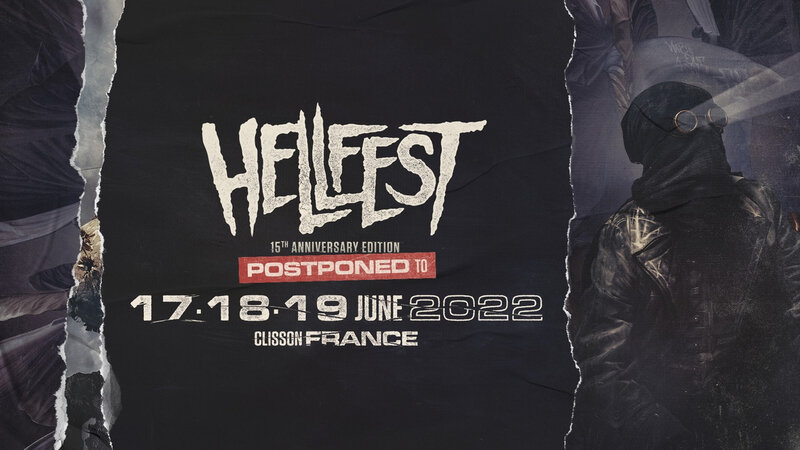 Hellbangers,
Nous avons espéré le meilleur, mais c'est finalement le pire qui se prépare pour cette année. Face aux incertitudes de la situation sanitaire à venir et aux dernières réglementations gouvernementales pour les festivals, nous sommes contraints d'annuler l'édition 2021 du HELLFEST des 18, 19 et 20 juin prochains.
Votre incroyable mobilisation lors de notre "coup de gueule" d'il y a quelques semaines a permis d'alerter l'opinion publique et les médias sur tout un …
==>
Lire la suite
---