11 octobre 2019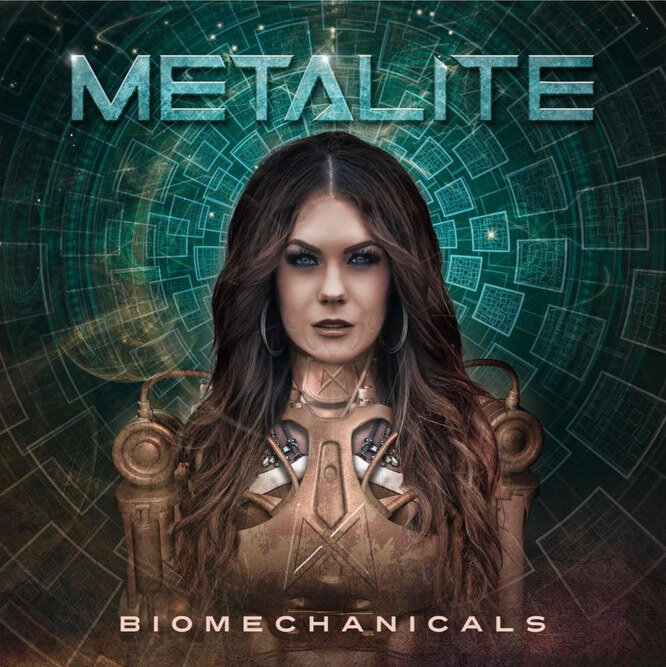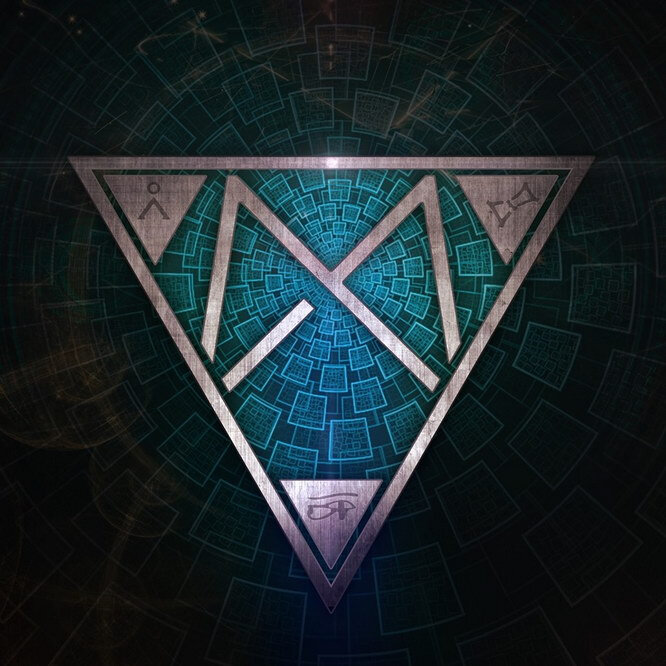 ==> Out Oct. 25, 2019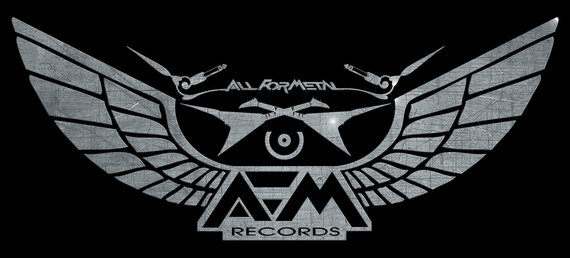 METALITE est récent de par sa formation en 2015 mais la détermination notamment celle du membre fondateur et guitariste, Edwin Premberg, de donner le jour à un Metal mélodique moderne qui se démarque, a des effets accélérants sur le groupe, puisqu'après avoir intégré au line-up, en 2016, trois autres membres permanents bardés d'une expérience musicale incontestable, après avoir sorti un premier album salué en 2017, voilà que METALITE revient et 2019 est assurément une année à marquer d'une pierre blanche pour les suédois, puisque non seulement le groupe s'est vu signé chez non moins que AFM Records, que le poste de chanteuse a été remplacé avec succès par la talentueuse Erica Ohlsson et enfin et non des moindres, 2019 est marquante car le successeur de « Heroes In Time » (2017), « Biomechanicals » fait sa sortie cet octobre, pile deux ans après son prédecesseur. Et le moins qu'on puisse dire, c'est que c'est une sortie qui compte par sa qualité car après deux ans, la troupe s'est bonifiée encore et déboule avec onze titres au Metal mélodique puissant et accrocheur mixé de senteurs électroniques, un mélange qui fait son effet. La richesse de la production donne sa pleine saveur et met en valeur les nouvelles compositions qui se voient toutes être travaillées autant que bardées de feeling, sans omettre de mentionner une interprétation de tous que ce soit au niveau vocal où la nouvelle recrue fait merveille, que au niveau des instruments où chacun se donne sans retenue et met ses capacités au plein service des titres.
L'alchimie fonctionne incontestablement et fait de « Biomechanicals » le meilleur ambassadeur de la qualité, la détermination et le plaisir évident de s'exprimer de METALITE : recommandé donc !

Tasunka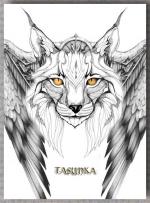 "Biomechanicals" Tracklisting:
01- Far From The Sanctuary
02- Apocalypse
03- Biomechanicals
04- Warrior
05- Mind Of A Monster
06- World On Fire
07- Eye Of The Storm
08- Breakaway
09- Social Butterflies
10- Rise Of The Phoenix
11- Victory Or Death
- Produced once again by renowned Danish producer/mixer Jacob Hansen [Volbeat, Evergrey, Amaranthe] at Hansen Studios
- Artwork by: Darkgrove (Jan Yrlund)
---
---

Erica Ohlsson : V
Edwin Premberg : G
Robert Örnesved : G
Robert Majd : B
Lea Larsson : D
---
---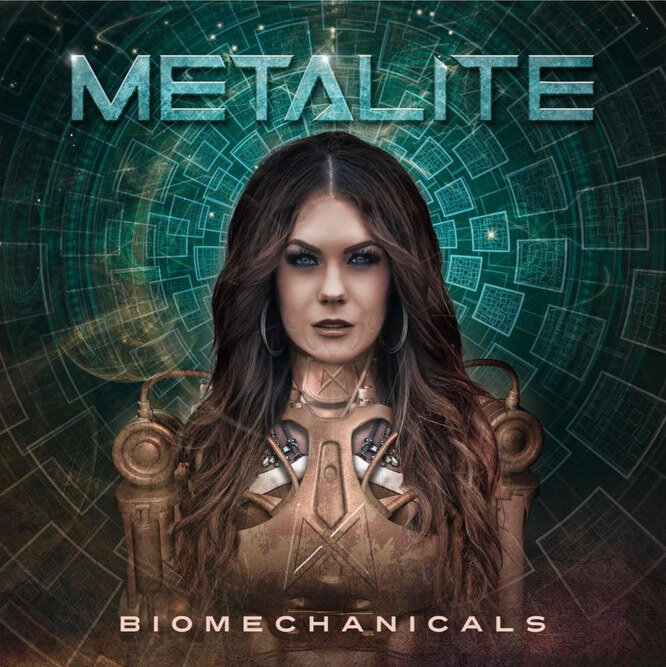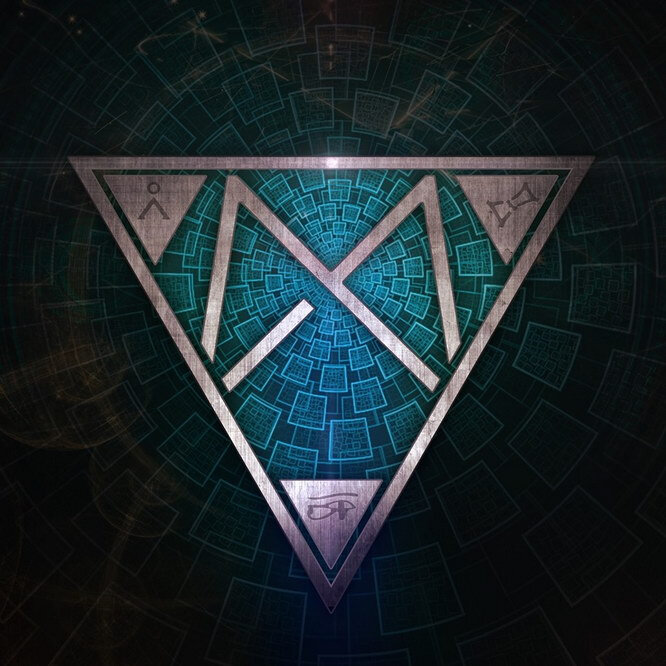 ---
04 octobre 2019


Facile de comprendre l'engouement de Arising Empire pour sa nouvelle signature très prometteuse, Mister Misery, quand on se prend en direct et dès le premier morceau, toute l'énergie intacte, l'enthousiasme et la mixture sans contrainte de style et bien inspirée, délivrée par le quatuor suédois : en effet, du premier titre au dernier, Mister Misery offre une pièce aussi réelle dans ses thèmes rudes qu'horrifiquement entrainante dans sa livrée musicale et visuelle et ce, avec la même redoutable efficacité qui emporte dans son tourbillon, un tourbillon imparable où se mêlent avec aisance, Glam gothique envoutant, Hard Rock mélodique, Rock'n Roll en attaque. Basées sur de solides riffs et soli de guitares qui atteignent leur cible avec une précision accrocheuse, animées tout autant par des hymnes et une force de frappe bien inspirées que par des vocaux du même ordre, les compositions de Mister Misery bénéficient d'atouts évidents, sans conteste. Avec son premier album « Unalive », le quatuor de vampires met la barre haut pour son entrée en lice sur la scène musicale et peut se targuer d'avoir assuré à la fois avec une autoproduction à la hauteur, des compositions inspirées, une interprétation qui fait mouche et une énergie, une envie de marquer les esprits, qui font adhérer sans conteste: il suffit de se plonger dans le très bon « My Ghost », ou encore « Stronger », « Rebels Calling », « Alive » mais chaque titre le vaut, alors, à chacun de faire sa play list.
MISTER MISERY n'existe que depuis 2018, mais possède pourtant déjà l'arsenal des capacités d'un groupe qui devrait aller loin et a le vécu de quelqu'un qui a pris la rudesse de la vie en pleine face mais sait transformer les mauvaises expériences en du positif : un sacré cocktail, en somme, qui se traduit par des morceaux vivants et accrocheurs, animés par un groupe qui en veut et à juste titre : MISTER MISERY !
Les suédois passeront par la France pour un concert, à Paris le 02 novembre 2019 et en février 2020 pour leur « The Unalive Tour »: alors, à vos agendas et en attendant, ne vous retournez pas, car comme le susurre MISTER MISERY : le croque-mitaine est derrière vous….

Tasunka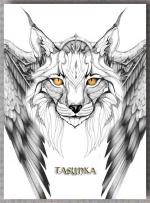 "Unalive" Tracklisting :
01. The Blood Waltz
02. You And I
03. Tell Me How
04. My Ghost
05. Legion
06. Dead Valentine
07. Alive
08. Rebels Calling
09. Stronger
10. Live While You Can
---
---

MISTER MISERY Lineup :
Harley Vendetta : V / G
Alex Nine : G
Eddie Crow : B
Rizzy : D
---
** Video production by Patric Ullaeus at Revolver (Dimmu Borgir, In Flames, Arch Enemy) **
---
---
---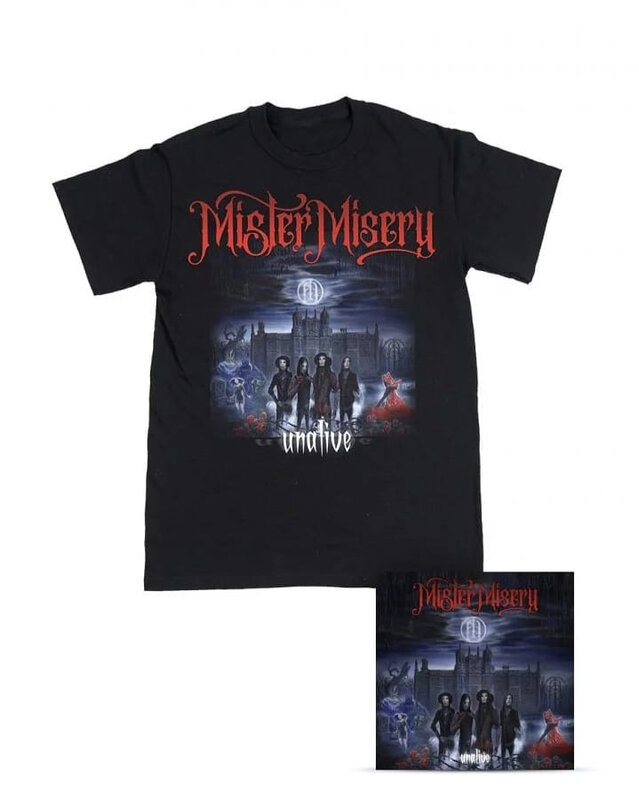 ---
03 octobre 2019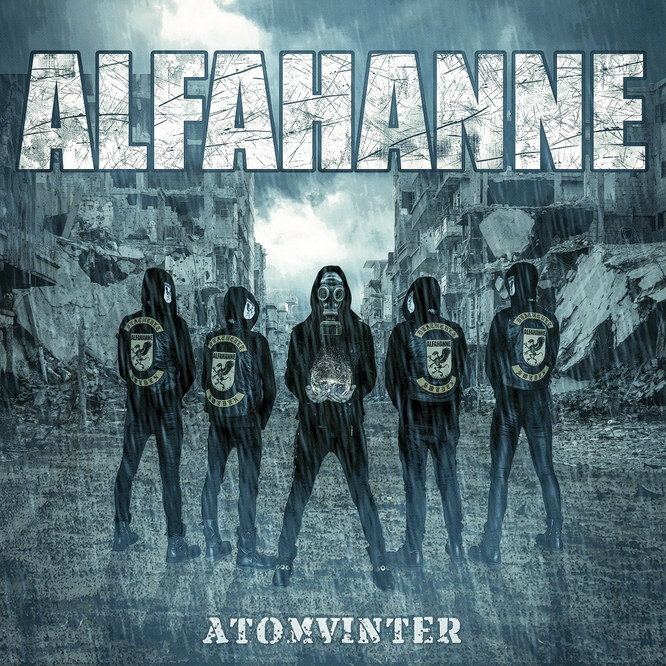 « Atomvinter » marque une quatrième pierre à l'édifice des uniques ALFAHANNE et de leur mixage des styles qui se remarque, puisqu'il est non moins que l'inspiré mélange entre Black Metal de pure souche, Rock solide sur ses bases classiques, Punk et Goth teinté de New Wave ténébreuse. Avec ce nouvel album, l'hiver atomique, « Atomvinter », s'abat sur l'humanité et ALFAHANNE utilise toute son expérience, son savoir-faire autant musicalement que du point de vue de la composition, de l'interprétation ou de la production et du coup, réussit avec force et passion férocement sombres à faire vivre, sentir l'urgence, la menace, les espoirs rudement laissés, la férocité demandée en réaction face à cette implacable situation d'annihilation de tout ce qui vit. Au long des neuf compositions convaincantes et à la rude beauté, les cinq cavaliers de l'Alfapocalypse exécutent avec un plaisir évident, au choix : riffs incisifs et guitares marquantes, chant écorché et/ou lancinant qu'il soit en suédois ou en anglais, batterie et basse menaçantes et hypnotiques, claviers dosés ce qu'il faut et le tout bénéficiant d'une production vigoureuse qui sait mettre en valeur la poigne qui caractérise chaque atmosphère. Habitué à avoir des guests à ses côtés, le quintet accueille cette fois, non moins que Nag sur le très efficace « Alla Mot Alla » et Hoest (TAAKE) pour le non moins prenant premier single « Atomvinter »; la boucle est bouclée, tout est en place, ALFAHANNE reviennent et vous immergent dans l'hiver nucleaire, où, comme il est dit : « tout ce qui vit, va mourir ».
Les suédois délivrent avec « Atomvinter » un album qui fait son effet et qui porte la marque d'un groupe à la valeur assurée et reconnue à juste titre : ALFAHANNE.
Tasunka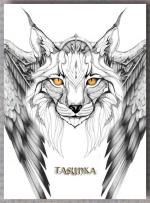 ATOMVINTER Tracklist:
- Atomvinter (Feat. Hoest) -4:25
- Lovers Against The World -3:25
- Alla Mot Alla (Feat. Nag) -4:00
- A Place To Call Home (Ärla Boggie) -5:24
- Sluten Cirkel -4:01
- Sakna Mig Som Om Jag Vore Död -3:44
- The Heavy Burden -5:27
- Himlen Kan Vänta -2:58
- En Tight Knut -6:22
-Written and produced by Alfahanne
-Recorded and mixed at Spider Studio by Stefan Eriksson
-Drums recorded at FU-studio by Stefan Eriksson
-Mastered by Stamos Koliousis
-Artwork and illustrations for ALFAHANNEs Atomvinter by Images by Snaxx
---

Line-Up:
- Pehr Skjoldhammer : V / G
- Fredrik Sööberg : G
- Jimmy Wiberg : B
- Niklas Åström : D
- Stefan Eriksson : K
---
ALFAHANNE "Det Nya Svarta" (2017) (French Review)
---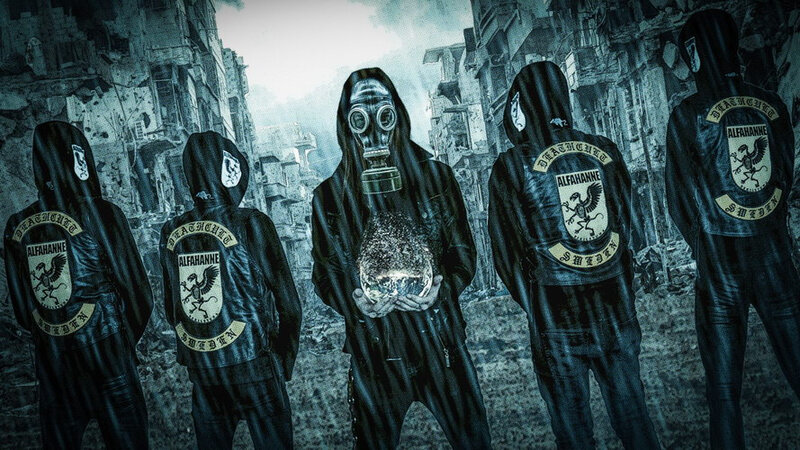 ---
02 octobre 2019
Dawn Of Destiny n'a eu de cesse d'être prolifique depuis ses débuts en 2005 sous la houlette de son (notamment) compositeur, bassiste et leader, Jens Faber, puisqu'en 2019, c'est non moins que le septième album de la bande qui déboule sur la planète Metal, à savoir « The Beast Inside ». Dawn Of Destiny a toujours su délivrer un Metal riche et varié, qui certes s'appuie sur un Power Metal nerveux et bien léché aux vocaux qui le sont tout autant, mais un Metal qui sait tout aussi bien voyager en terre plus vaste ou sombre, en chant growl mais comme le dit leur chanteuse à la voix claire ou des plus appropriées à l'exercice, Jeanette Scherff : un chant en growl quand le contexte et le feeling du morceau le demandent. Et au long de « The Beast Inside », cette idée d'être au service du feeling, du contexte du morceau sans restriction de genre, est respectée puisque le Metal est au rendez-vous et dans toute sa palette variée encore, qu'il soit Power, puissamment convaincant, mélodiquement prenant, le tout collant au plus près et donnant vie avec force et feeling à l'histoire bien sentie que narre le nouvel opus.
Entre un chant, des choeurs, des instruments ostensiblement dédiés à délivrer et faire parler la poudre et l'émotion des nouveaux morceaux ainsi que des mixage et mastering à nouveau dus aux mains expertes de Dennis Köhne (Lacuna Coil, Sodom, Orden Ogan), force est de constater que l'accroche est au rendez-vous via ces atouts, faisant de « The Beast Inside » un album tout simplement efficace ! D'ailleurs, RAM IT DOWN RECORDS ne s'y est pas trompé en signant Dawn Of Destiny en mai 2019 !

Tasunka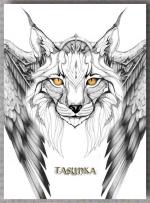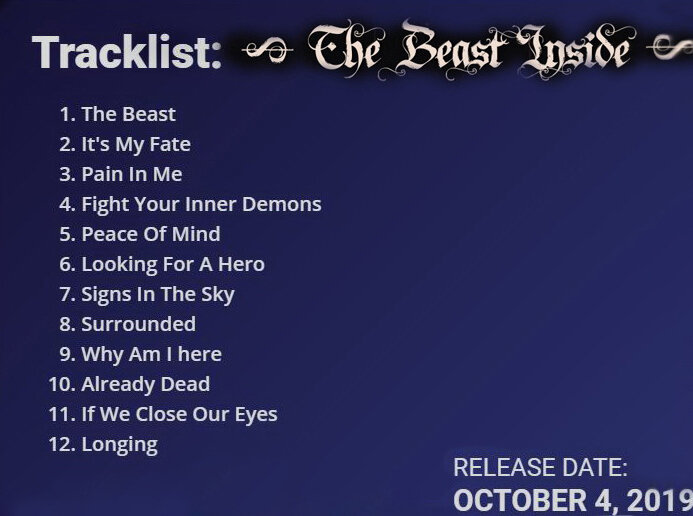 - Mix and mastering handled once again by Dennis Köhne (Lacuna Coil, Sodom, Orden Ogan)
- Watch out for the 50 page story book !

---
---
Jeanette Scherff - lead vocals
Jens Faber - guitar, bass, piano, backing vocals
Dirk Raczkiewicz - keys & synths
Philipp Bock – drums
---
DAWN OF DESTINY Discography:
"Begins" (2007)
"Rebellion In Heaven" (2008)
"Human Fragility" (2009)
"Praying To The World" (2011)
"F.E.A.R." (2014)
"To Hell" (2015)
"The Beast Inside" (2019)
---
---
01 octobre 2019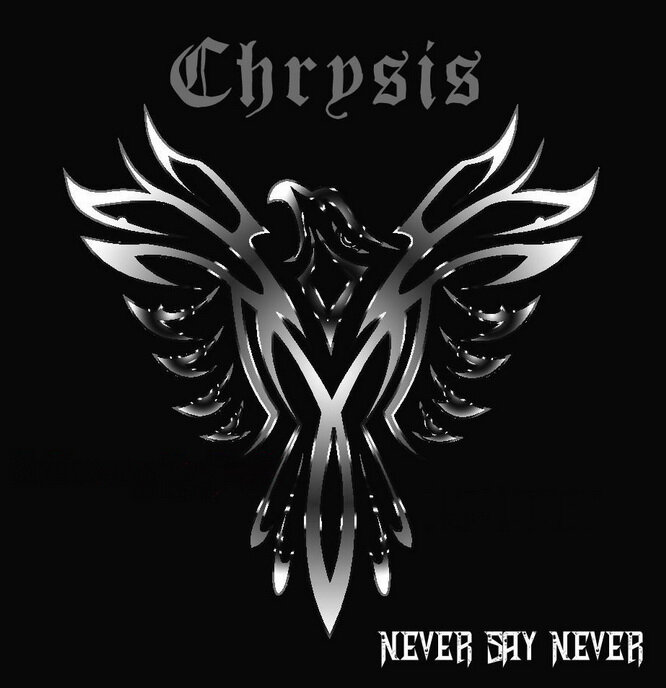 Avec « Never Say Never » et sa facture Hard Rock/ Heavy Metal des origines et intemporelle à la fois, en ouverture de l'album éponyme, le ton est donné : CHRYSIS est dans la place, qu'on se le dise !
L'accroche se poursuit avec, notamment, « Not A Day To Die » au Heavy Rock balancé Boogie et énergique au possible, avec « We Are Nothing » et un retour au Heavy où la guitare se donne à nouveau à plein régime et se montre efficace en diable, comme au long de chaque morceau d'ailleurs, l'instrument se révèlant être l'atout remarqué qui caractérise CHRYSIS. Le chant prouve, quant à lui, toutes ses qualités surtout lorsque la voix se fait plus rugueuse, répondant au mieux aux instruments. D'ailleurs, sur « Somebody» et son musclé Heavy hymnique, la voix est poussée en scream pour le plus grand plaisir de ceux qui battaient déjà le rythme en écoutant, prouvant que le duo guitare/chant poussé, fonctionne en plein sous cette configuration. « Take It Up » s'exprime en mode plus mid tempo avec des chœurs, une ritournelle et des volutes à la six cordes qui scandent l'ambiance et font de cet autre morceau l'une des accroches de « Never Say Never ». Et voguent les neuf titres qui passent tous le test d'accroche haut la main, montrant la palette de CHRYSIS via ses couleurs Heavy/Hard Rock bardées d'énergie et de détermination à faire parler la poudre de la part du quatuor hexagonal autour de son duo originel aux chant et guitare, respectivement Patrick Gestède et Dominique Melin. Duo de potes qui a connu deux périodes pour CHRYSIS, celle de leurs débuts prometteurs des années 80 et le retour sur le devant de la scène en 2009 après un silence certes long mais qui valait l'attente : attente récompensée en 2019 avec un album au titre logique puisque, et CHRYSIS le prouve, il ne faut 'jamais dire jamais' ! D'ailleurs, il est à noter leur bassiste, Nicolas Sotiriou, que le groupe remercie et je cite : « d'être parvenu à débloquer une situation très compromise », rendant ainsi possible l'aboutissement de « Never Say Never ».
En somme, « Never Say Never » possède la qualité d'une formation qui en veut tel le phoenix renait de ses cendres et qui a le talent pour exprimer son potentiel puisqu'il est évident d'être, ici, en présence de musiciens/chanteur aguerris, d'un travail de composition à l'inspiration réussie et d'une production et mixage-mastering, à la hauteur des attentes, faisant de « Never Say Never », une pièce de ce Heavy Metal/Hard Rock intemporel et moderne à la fois, qui sonne et résonne encore et encore dans le lecteur, une pièce à se procurer pour le plaisir de pur Heavy/Rock'n'Roll qu'elle offre. Nul doute qu'en live, la troupe met le feu tout autant,
alors, long live Rock'n' Roll avec le phoenix CHRYSIS !

Tasunka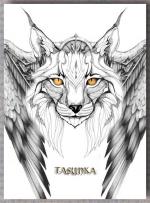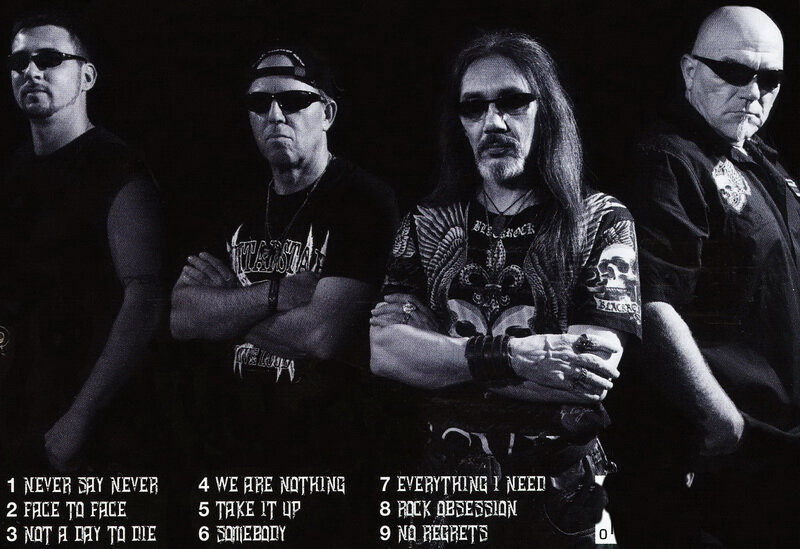 ---
CHRYSIS Line-Up :
Patrick Gestède : V
Dominique Melin : G
Nicolas Sotiriou : B
René-Gabriel Guérard : D
---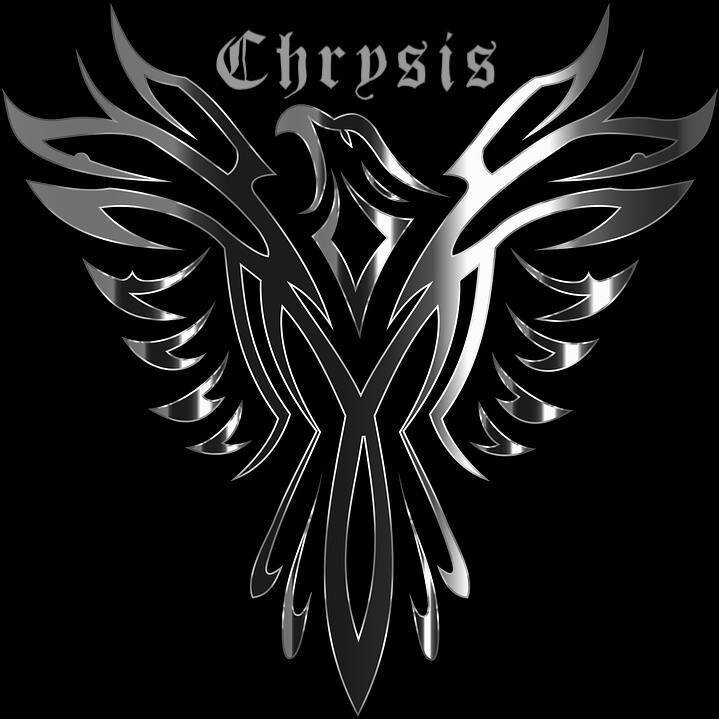 ---