27 septembre 2019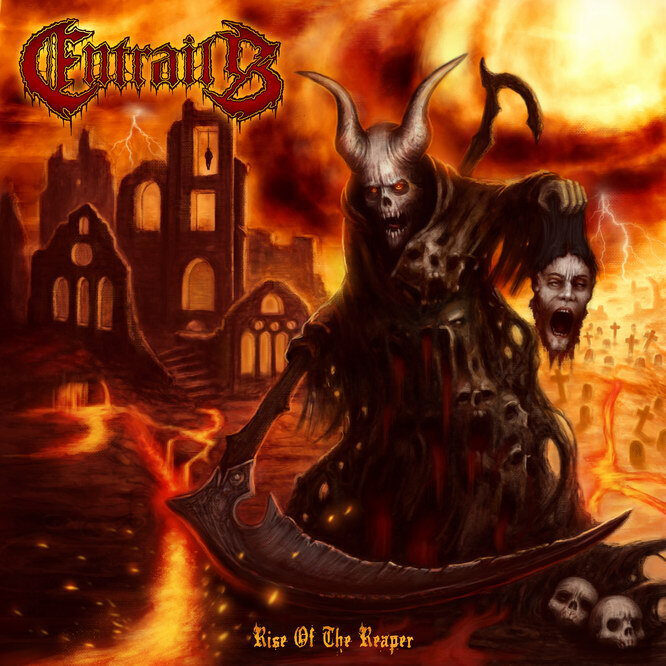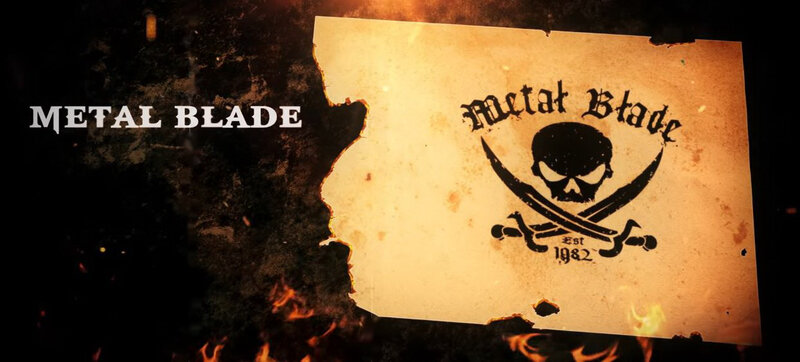 Avec « Rise of The Reaper », ENTRAILS et son SweDeath Metal est de retour et avec un mur du son qui vous secoue la carcasse via des morceaux justement mis en valeur et qui possèdent la patte que les suédois aiment apposer, à savoir un Death Metal old shool brutal et au son moderne qui dévaste tout sur son passage et donne sa force de persuasion à la majorité des titres qu'ils soient en attaque incisive ou en mid-tempo. Malgré une nouvelle fois de gros aléas au niveau du line-up, la détermination a d'autant plus prédominé, celle d'amener à son terme le nouvel album : chose accomplie . Menée par son frontman, compositeur et guitariste, Jimmy Lundqvist, la horde Entrails assène sans concession, son Death brutal à tous niveaux, instruments et voix en tête et notamment via des points forts dont « For Whom The Head Rolls »,« Crawl In Your Guts », « For Hell », « The Pyre », « Gravekeeper », « Destination Death », « Destruction » ou encore les 07 :39 du remarqué « Cathedral Of Pain » aux lourd Death incisivement rugueux comme une marche mélodiquement sombre et funestement fascinante.
« Rise of The Reaper » se révèle être une force de frappe certes plutôt classique dans sa facture mais qui fédère, ce qui est à noter tout comme sa particularité : en effet, Lundqvist, lors de la phase de composition, s'est replongé dans le passé de la formation, à savoir ses compositions qui avaient à la fois vu le jour avant l'apparition du groupe en 1990/91, de même dans celles créées après la suspension de ENTRAILS au milieu de ces mêmes années 1990 et le tout a alimenté son inspiration pour « Rise Of The Reaper » : une inspiration issue du passé et nourrie d'un souffle nouveau, en résumé.
Sans concession et fidèles à eux-mêmes, à leur 'SweDeath Metal Old School ' au son moderne et à leur ligne: « Death Metal And No Fucking Else ! », ENTRAILS confirment avec « Rise Of The Reaper », combien la troupe se positionne assurément comme une formation qui en veut et qu'on aimerait voir s'étoffer encore pour monter en ligue 1 !

Tasunka
"Rise of the Reaper" Tracklist:
- Rise of the Reaper (Intro) - 1:20
- For Hell - 3:33
- Miscreation - 4:23
- The Pyre -4:05
- In the Shape of the Dead - 5:06
- Gravekeeper - 3:51
- Destination Death - 3:30
- Destruction - 2:42
- Crawl in Your Guts - 2:55
- For Whom the Head Rolls -3:19
- Evils of the Night - 2:25
- Cathedral of Pain - 7:39
- The End (Outro) -1:53

- Recorded at Lundqvist's own Bloodshed Studio
- Mixing and mastering duties by duties by Dan Swanö
- Marc from Art Wars media design realized the cover art and whole layout for the new album
---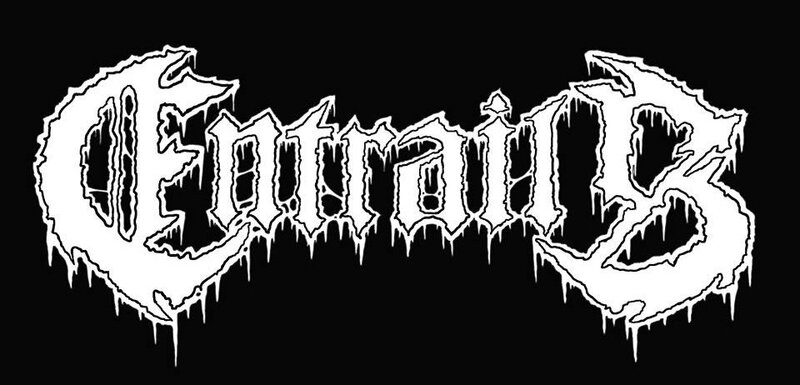 ENTRAILS Line-Up:
Jimmy Lundqvist - G
Pontus Samuelsson – V/B
Markus Svensson - G
Arvid Borg - D
ENTRAILS Discography:
2009 - Reborn - demo
2009 - Human Decay - demo
2010 - Tales From The Morgue - album - FDA Rekotz
2011 - The Tomb Awaits - album - FDA Rekotz
2013 - Raging Death - album - Metal Blade Records
2014 - Berzerk - 7" - Metal Blade Records
2014 - Resurrected From The Grave-Demo Collection - album - Metal Blade Records
2015 - Obliteration - album - Metal Blade Records
2017 - World Inferno - album - Metal Blade Records
2019 – Rise Of The Reaper – album – Metal Blade Records
---
==> ENTRAILS "World Inferno" (2017) - French Review, click here / chronique ici
---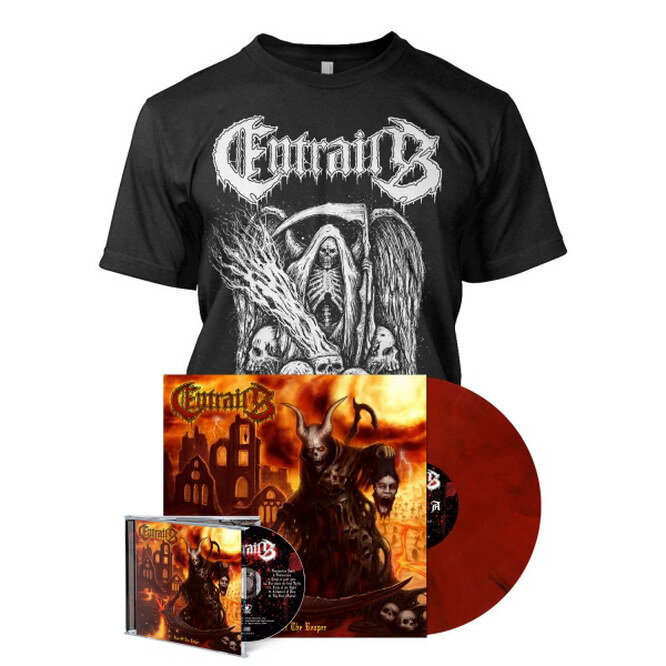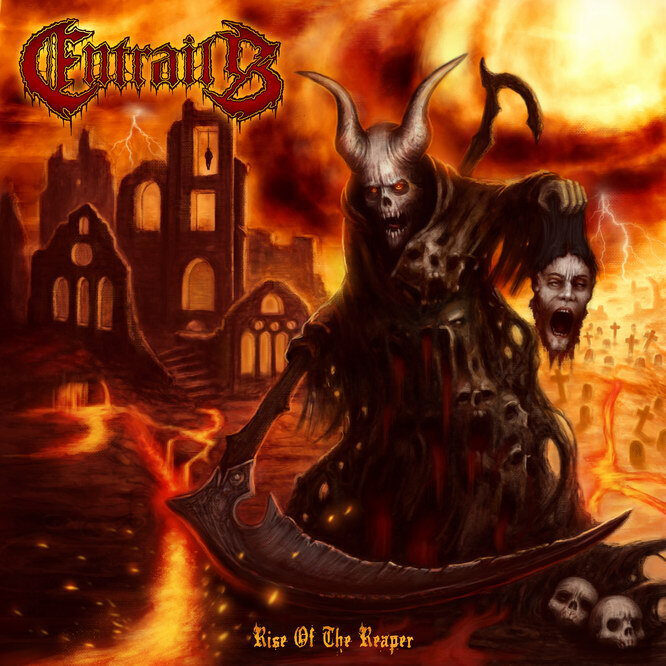 ---
22 septembre 2019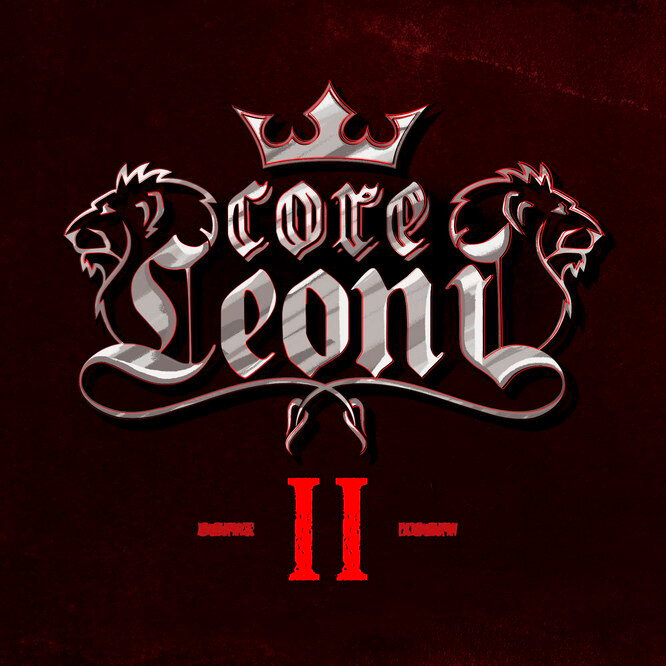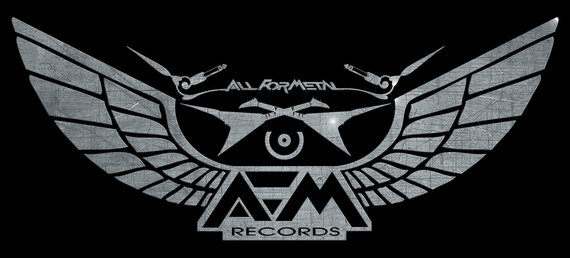 ==> 'II' out worldwide on September 27th, 2019 by AFM Record
CoreLeoni, ce projet 'high class' s'il en est de Leo Leoni (GOTTHARD) (voir line-up), s'est distingué via un premier album « The Greatest Hits Part 1 » salué à juste titre et l'envie, l'appétit pour sortir un second opus a pris Leo Leoni aux tripes et lui et ses complices ont été bien inspirés de continuer plein gaz l'expérience avec un nouvel opus. En effet, le dernier né, intitulé logiquement « II », est une réussite, lui qui sait afficher les qualités de son prédécesseur, qualités qui font adhérer amplement, à savoir la passion, le réel plaisir dégagé et contagieux et la classe autant d'un point de vue feeling que maitrise instrumentale, vocale et hymnique sans omettre de mentionner le cœur/ le moteur qui réside en une production de haut vol et inspirée qui a su allier l'analogique des guitares et instruments à une production moderne au possible et maitrisée. Du coup, avec un tel son, les reprises des morceaux des premières heures de l'incontournable GOTTHARD font des étincelles via leur pèche Hard Rock intemporelle revisitée et moderne à la fois, hymnique au possible qui donne envie de monter le son, s'époumoner en chœur, headbanger, s'agiter tout du long des reprises des titres de GOTTHARD et des deux nouvelles compositions tout aussi redoutables d'efficacité que leurs ainées ou encore sur la cover de John Lee Hooker.
Avec le line-up de choix composé des mêmes complices et amis que pour le premier album, le projet CoreLeoni est de retour qu'on se le dise et animé de la même passion intacte, alors, prêts pour la claque assurée par l'incontournable Leo Leoni et ses complices, d'autant que tous sont dans une de ces formes à la fois aux instruments et que dire du chant décidément bluffant !
Un nouvel album, une signature chez AFM et une tournée pour parachever le tout, décidément CoreLeoni assure et en clin d'œil au thème final de « II », à savoir celui du film de 1972, « Le Parrain » et de son personnage principal Don Corleone, on a envie d'appeler CoreLeoni en clin d'œil donc et sous forme de coup de chapeau, à la fois: Don CoreLeoni ;)
Tasunka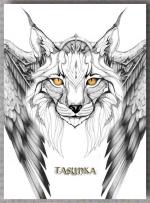 ---
---
"II" Tracklist: songs from the early Gotthard days are coming along in a completely new sound outfit. Including 2 new songs and a John Lee Hooker cover -
01 Waltz No. 2 (Dmitri Shostakovich cover)
02 Standing In The Light
03 Love For Money
04 Open Fire
05 Angel
06 And Then Goodbye (Bonus Digi/Vinyl)
07 She Goes Down
08 No Tomorrow
09 I'm Your Travellin' Man
10 Cheat And Hide (Bonus Digi/Vinyl)
11 Make My Day
12 Mountain Mama
13 Queen Of Hearts (new song / single)
14 Don't Get Me Wrong (new song)
15 Boom Boom (Bonus Digi/Vinyl)(cover version of John Lee Hooker )
16 Il Padrino (Giovanni 'Nino' Rota's 'The Godfather Theme' cover)
- Recording process in Yellow House Studio in Lugano/ Wisselord Studio
- Cover artwork: Ekaterina Bossova
- Production: Paul Lani / Darci Proper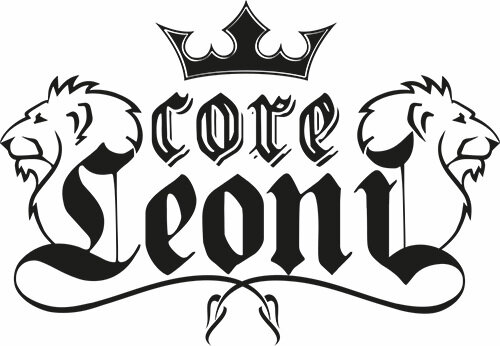 CORELEONI Line-Up:
- Leo Leoni: Guitars (Gotthard - founding member)
- Ronnie Romero: Vocals (Rainbow-singer since 2016 and Lords Of The Black founding member/ex-singer)
- Hena Habegger: Drums (Gotthard - founding member)
- Jgor Gianola: Guitars (ex-Gotthard-part of Gotthard during the early days /U.D.O./Jorn Lande)
- ila Merker: Bass (Soulline)
---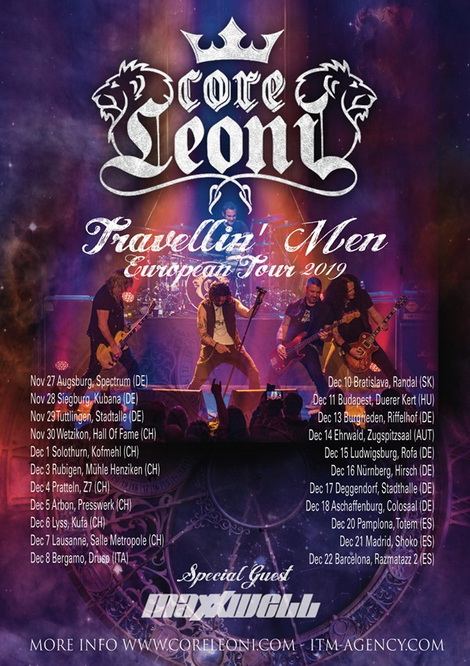 ---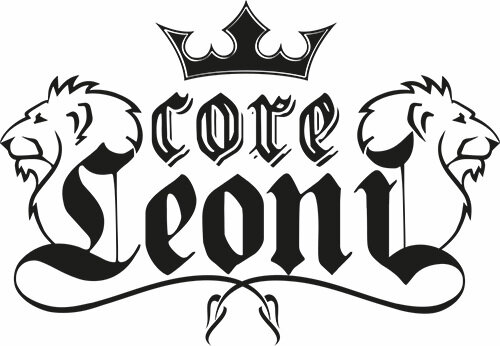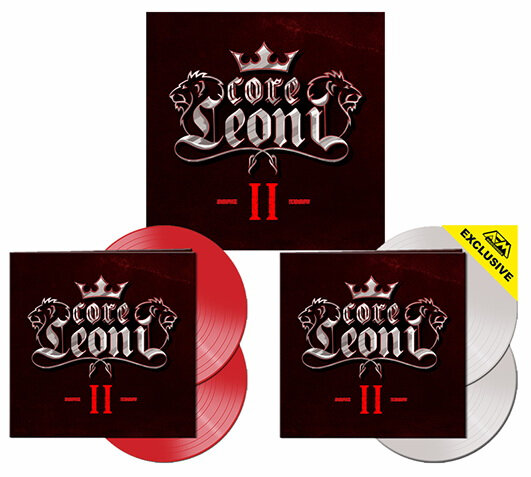 ---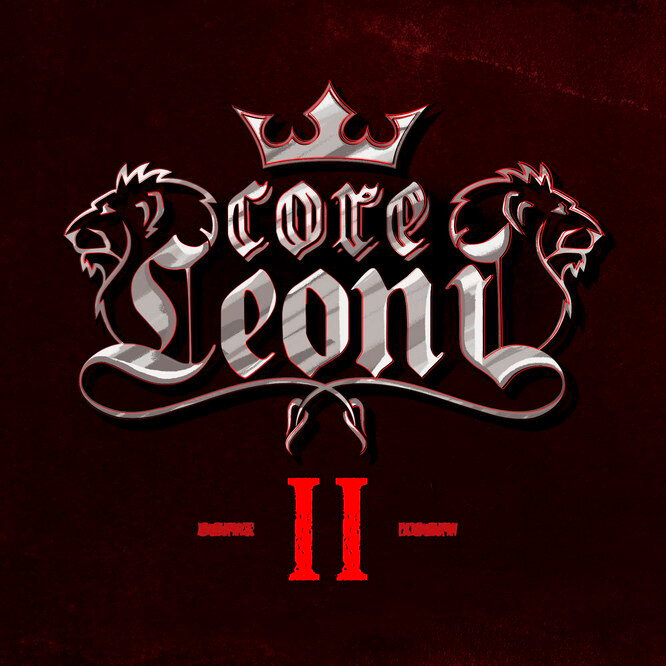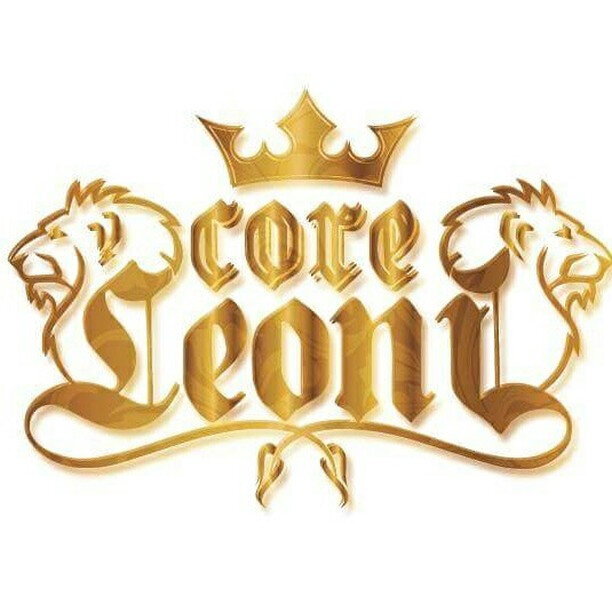 ---
21 septembre 2019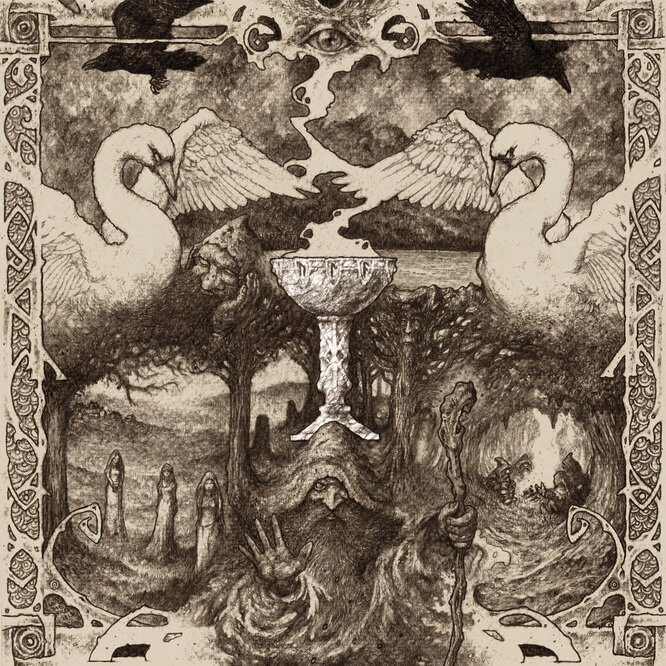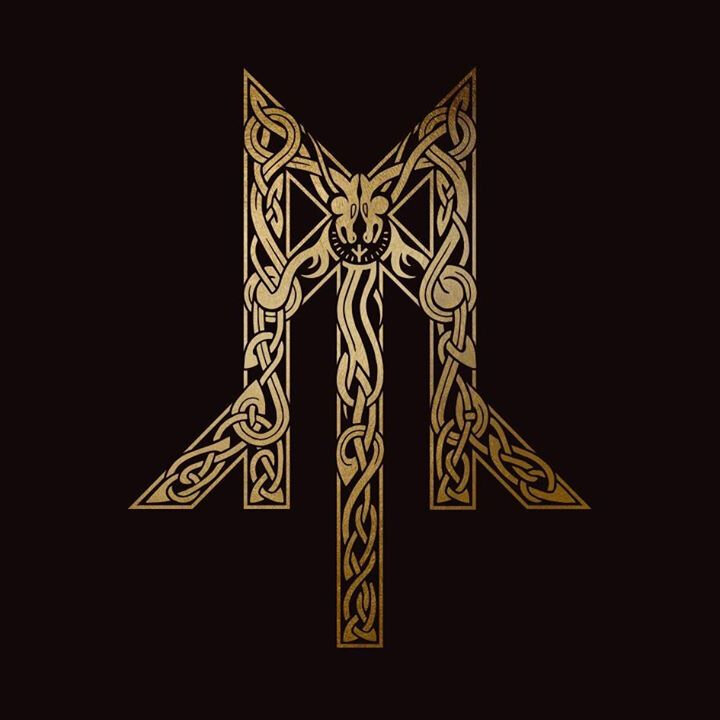 Quand les atmosphères ont une place et un rôle aussi prépondérants dans la musique ou plutôt dans la pièce musicale proposée, alors, on est certain d'être en présence d'une œuvre qui marque et c'est ce qu'est "Fire In The White Stone" de Wolcensmen grace à ses atmosphères soignées et profondes croisées avec un Folk d'une beauté obscure qui s'unissent tous pour vous plonger en immersion dans un univers au feeling intemporel accompli et naturel à la fois et qui sait incontestablement faire vibrer.
Avec le successeur de l'acclamé premier album, 'Songs from the Fyrgen' (réédité en 2018 par Indie Recordings), son toujours inspiré maitre à créer et composer, Dan Capp (Winterfylleth) continue d'exprimer son inspiration profonde qui allie mythes et passion pour la musique sombre et acoustique, en venant proposer son projet : une saga intemporelle qui parle de mystère et de destin, saga nourrie d'un Folk mythologique sombre, mélancolique, puissant en émotions et force subtile mais inaltérable, et une saga tout autant nourrie à part égale de vocaux masculins, féminins, d'instruments intemporels (notamment guitare classique, kantele (cithare finnoise), flute, violoncelle, tambour) tout autant que d'atmosphères riches en sensations qui alimentent, répandent et entretiennent l'essence dramatique de ce convaincant croisement entre l'esprit de la quête du Graal, Wagner ou Tolkien, qu'est « Fire In The White Stone ». Les efforts et le soin particulier apportés à la composition, l'interprétation et la production de ce second opus de Wolcensmen paient, puisque « Fire In The White Stone » se révèle être un concept album qui fonctionne et vous entraine avec sa nature mythologique, sa profondeur, son feeling et sa richesse, dans une immersion totale à ses côtés.

Il est à noter que cette immersion musicale prenante se voit compléter par les 12 000 mots qui forment la courte histoire écrite par le maitre à penser de Wolcensmen, Dan Capp, et jointe à l'album, afin de parachever une œuvre épique élaborée et réussie où l'atmosphère est reine, j'ai nommé « Fire In The White Stone » !

Tasunka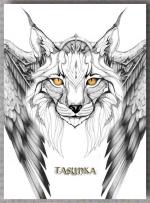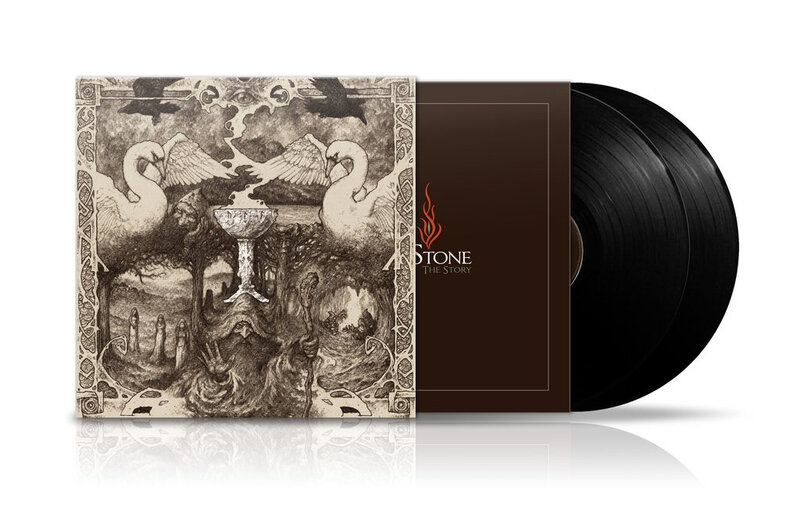 "Fire In The White Stone" Tracklist:
01 Foreboden + 02 A Gainsaying -5:24
03 Lorn and Loath -7:35
04 Hunted -4:22
05 The Woodwose -0:51
06 Of Thralls and Throes -5:12
07 The Swans of Gar's Edge -6:32
08 Maidens of the Rimeland -3:48
09 Fellowship -1:47
10 Sprig to Spear -5:43
11 Fire in the White Stone -8:27
- Produced by John A. Rivers - known for his work with Dead Can Dance
- Also featured are contributions from Jo Quail (cello), Aslak Tolonen of Nest (kantele) and Jake Rogers of Visigoth/Gallowbraid (flute), among several others.
- Cover Art by French master David Thiérrée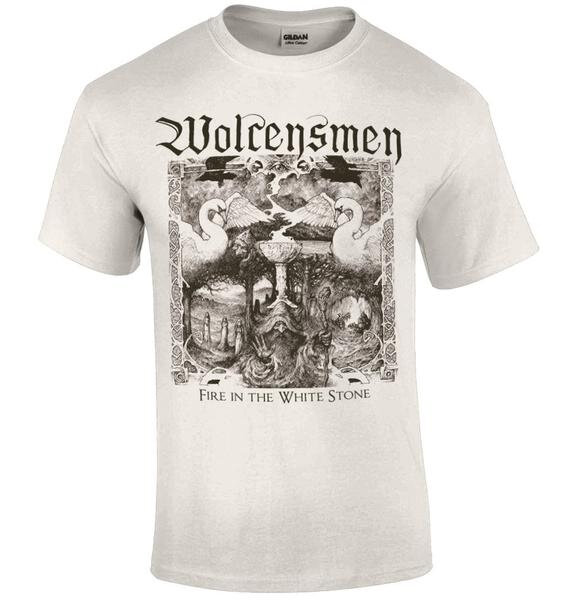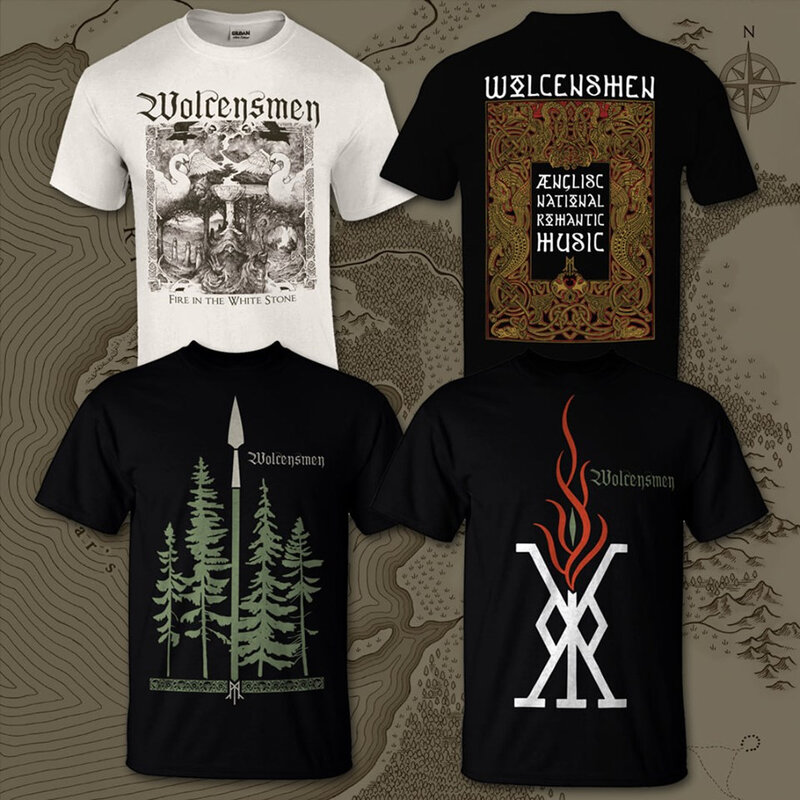 ---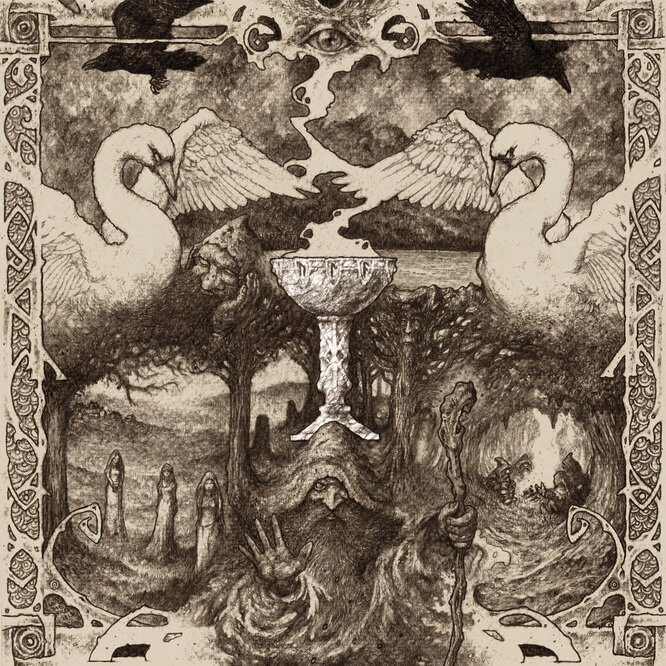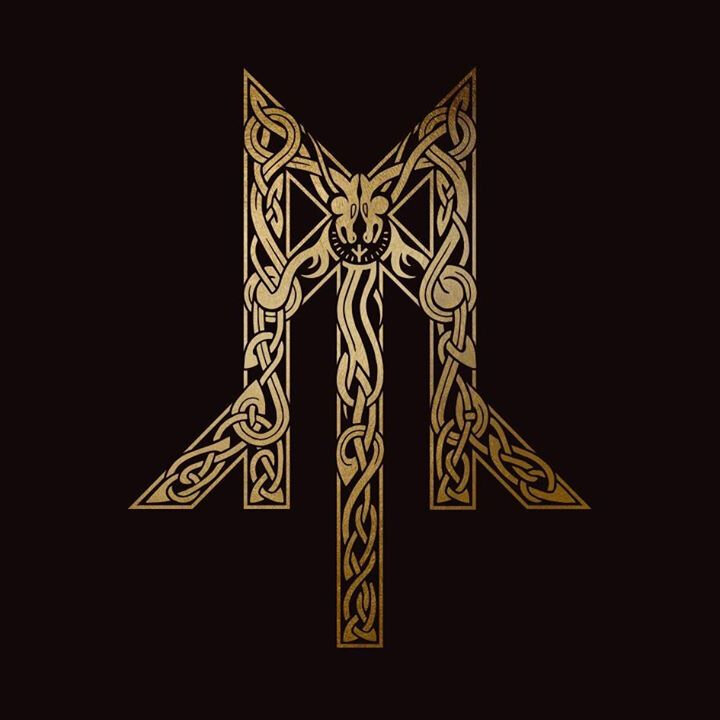 ---