27 septembre 2019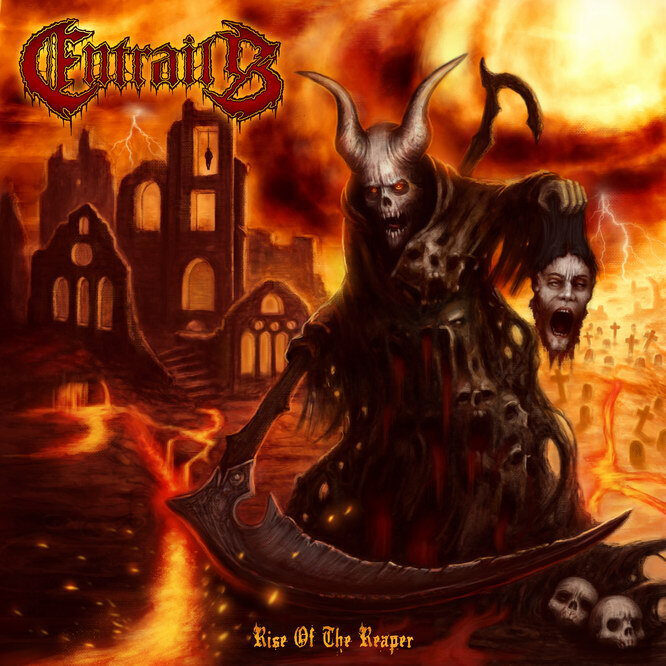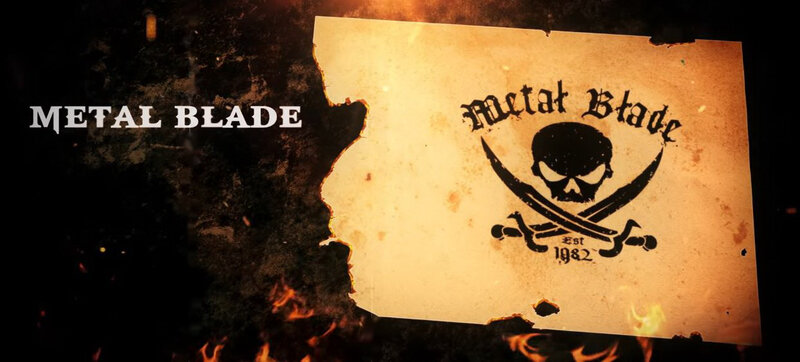 Avec « Rise of The Reaper », ENTRAILS et son SweDeath Metal est de retour et avec un mur du son qui vous secoue la carcasse via des morceaux justement mis en valeur et qui possèdent la patte que les suédois aiment apposer, à savoir un Death Metal old shool brutal et au son moderne qui dévaste tout sur son passage et donne sa force de persuasion à la majorité des titres qu'ils soient en attaque incisive ou en mid-tempo. Malgré une nouvelle fois de gros aléas au niveau du line-up, la détermination a d'autant plus prédominé, celle d'amener à son terme le nouvel album : chose accomplie . Menée par son frontman, compositeur et guitariste, Jimmy Lundqvist, la horde Entrails assène sans concession, son Death brutal à tous niveaux, instruments et voix en tête et notamment via des points forts dont « For Whom The Head Rolls »,« Crawl In Your Guts », « For Hell », « The Pyre », « Gravekeeper », « Destination Death », « Destruction » ou encore les 07 :39 du remarqué « Cathedral Of Pain » aux lourd Death incisivement rugueux comme une marche mélodiquement sombre et funestement fascinante.
« Rise of The Reaper » se révèle être une force de frappe certes plutôt classique dans sa facture mais qui fédère, ce qui est à noter tout comme sa particularité : en effet, Lundqvist, lors de la phase de composition, s'est replongé dans le passé de la formation, à savoir ses compositions qui avaient à la fois vu le jour avant l'apparition du groupe en 1990/91, de même dans celles créées après la suspension de ENTRAILS au milieu de ces mêmes années 1990 et le tout a alimenté son inspiration pour « Rise Of The Reaper » : une inspiration issue du passé et nourrie d'un souffle nouveau, en résumé.
Sans concession et fidèles à eux-mêmes, à leur 'SweDeath Metal Old School ' au son moderne et à leur ligne: « Death Metal And No Fucking Else ! », ENTRAILS confirment avec « Rise Of The Reaper », combien la troupe se positionne assurément comme une formation qui en veut et qu'on aimerait voir s'étoffer encore pour monter en ligue 1 !

Tasunka
"Rise of the Reaper" Tracklist:
- Rise of the Reaper (Intro) - 1:20
- For Hell - 3:33
- Miscreation - 4:23
- The Pyre -4:05
- In the Shape of the Dead - 5:06
- Gravekeeper - 3:51
- Destination Death - 3:30
- Destruction - 2:42
- Crawl in Your Guts - 2:55
- For Whom the Head Rolls -3:19
- Evils of the Night - 2:25
- Cathedral of Pain - 7:39
- The End (Outro) -1:53

- Recorded at Lundqvist's own Bloodshed Studio
- Mixing and mastering duties by duties by Dan Swanö
- Marc from Art Wars media design realized the cover art and whole layout for the new album
---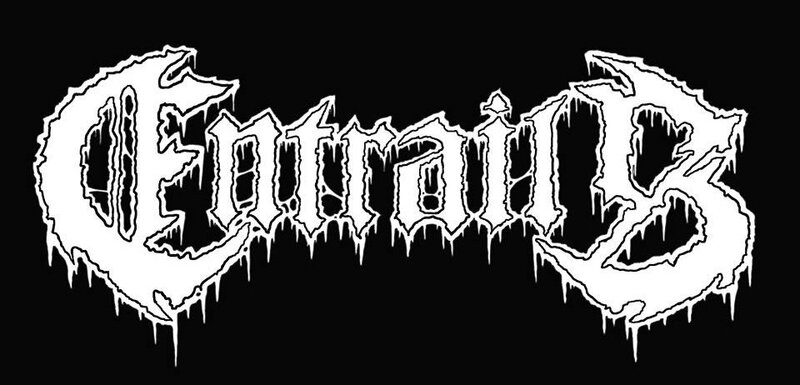 ENTRAILS Line-Up:
Jimmy Lundqvist - G
Pontus Samuelsson – V/B
Markus Svensson - G
Arvid Borg - D
ENTRAILS Discography:
2009 - Reborn - demo
2009 - Human Decay - demo
2010 - Tales From The Morgue - album - FDA Rekotz
2011 - The Tomb Awaits - album - FDA Rekotz
2013 - Raging Death - album - Metal Blade Records
2014 - Berzerk - 7" - Metal Blade Records
2014 - Resurrected From The Grave-Demo Collection - album - Metal Blade Records
2015 - Obliteration - album - Metal Blade Records
2017 - World Inferno - album - Metal Blade Records
2019 – Rise Of The Reaper – album – Metal Blade Records
---
==> ENTRAILS "World Inferno" (2017) - French Review, click here / chronique ici
---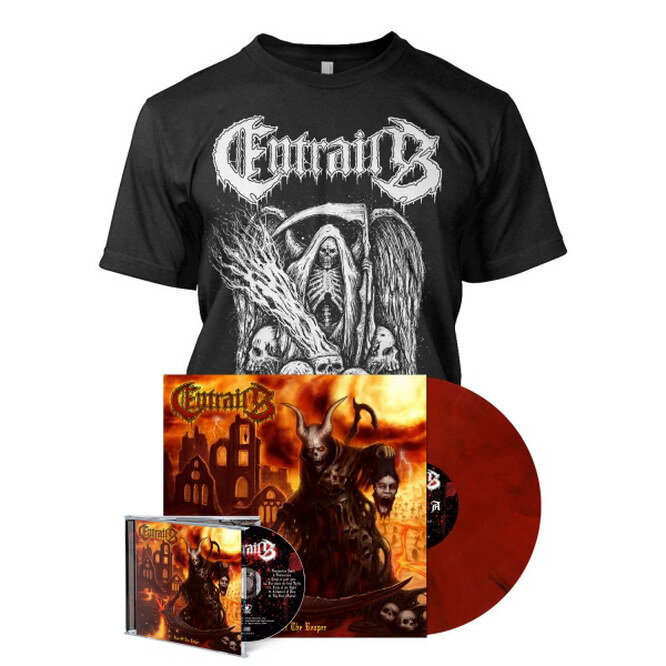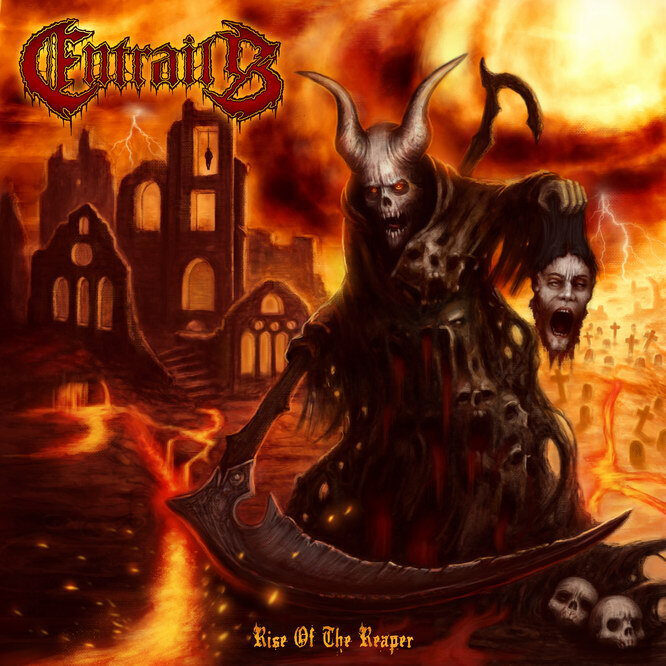 ---
22 septembre 2019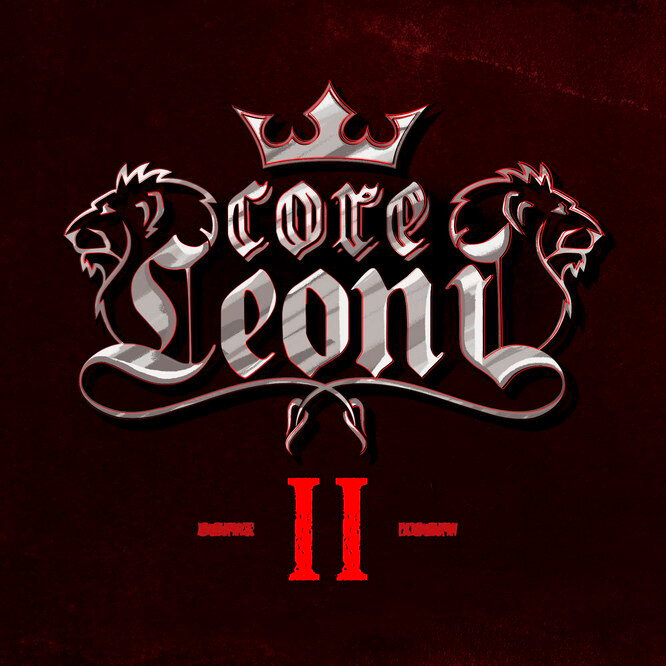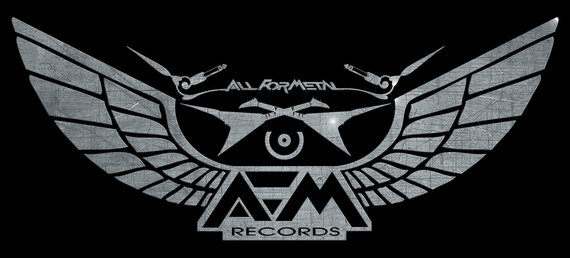 ==> 'II' out worldwide on September 27th, 2019 by AFM Record
CoreLeoni, ce projet 'high class' s'il en est de Leo Leoni (GOTTHARD) (voir line-up), s'est distingué via un premier album « The Greatest Hits Part 1 » salué à juste titre et l'envie, l'appétit pour sortir un second opus a pris Leo Leoni aux tripes et lui et ses complices ont été bien inspirés de continuer plein gaz l'expérience avec un nouvel opus. En effet, le dernier né, intitulé logiquement « II », est une réussite, lui qui sait afficher les qualités de son prédécesseur, qualités qui font adhérer amplement, à savoir la passion, le réel plaisir dégagé et contagieux et la classe autant d'un point de vue feeling que maitrise instrumentale, vocale et hymnique sans omettre de mentionner le cœur/ le moteur qui réside en une production de haut vol et inspirée qui a su allier l'analogique des guitares et instruments à une production moderne au possible et maitrisée. Du coup, avec un tel son, les reprises des morceaux des premières heures de l'incontournable GOTTHARD font des étincelles via leur pèche Hard Rock intemporelle revisitée et moderne à la fois, hymnique au possible qui donne envie de monter le son, s'époumoner en chœur, headbanger, s'agiter tout du long des reprises des titres de GOTTHARD et des deux nouvelles compositions tout aussi redoutables d'efficacité que leurs ainées ou encore sur la cover de John Lee Hooker.
Avec le line-up de choix composé des mêmes complices et amis que pour le premier album, le projet CoreLeoni est de retour qu'on se le dise et animé de la même passion intacte, alors, prêts pour la claque assurée par l'incontournable Leo Leoni et ses complices, d'autant que tous sont dans une de ces formes à la fois aux instruments et que dire du chant décidément bluffant !
Un nouvel album, une signature chez AFM et une tournée pour parachever le tout, décidément CoreLeoni assure et en clin d'œil au thème final de « II », à savoir celui du film de 1972, « Le Parrain » et de son personnage principal Don Corleone, on a envie d'appeler CoreLeoni en clin d'œil donc et sous forme de coup de chapeau, à la fois: Don CoreLeoni ;)
Tasunka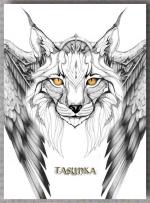 ---
---
"II" Tracklist: songs from the early Gotthard days are coming along in a completely new sound outfit. Including 2 new songs and a John Lee Hooker cover -
01 Waltz No. 2 (Dmitri Shostakovich cover)
02 Standing In The Light
03 Love For Money
04 Open Fire
05 Angel
06 And Then Goodbye (Bonus Digi/Vinyl)
07 She Goes Down
08 No Tomorrow
09 I'm Your Travellin' Man
10 Cheat And Hide (Bonus Digi/Vinyl)
11 Make My Day
12 Mountain Mama
13 Queen Of Hearts (new song / single)
14 Don't Get Me Wrong (new song)
15 Boom Boom (Bonus Digi/Vinyl)(cover version of John Lee Hooker )
16 Il Padrino (Giovanni 'Nino' Rota's 'The Godfather Theme' cover)
- Recording process in Yellow House Studio in Lugano/ Wisselord Studio
- Cover artwork: Ekaterina Bossova
- Production: Paul Lani / Darci Proper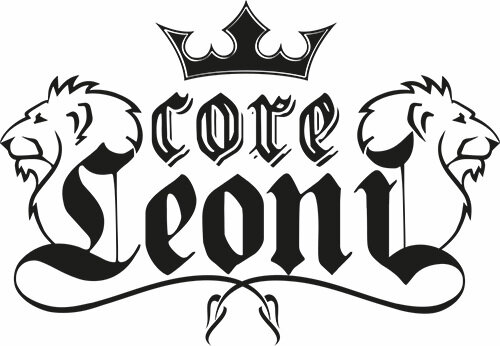 CORELEONI Line-Up:
- Leo Leoni: Guitars (Gotthard - founding member)
- Ronnie Romero: Vocals (Rainbow-singer since 2016 and Lords Of The Black founding member/ex-singer)
- Hena Habegger: Drums (Gotthard - founding member)
- Jgor Gianola: Guitars (ex-Gotthard-part of Gotthard during the early days /U.D.O./Jorn Lande)
- ila Merker: Bass (Soulline)
---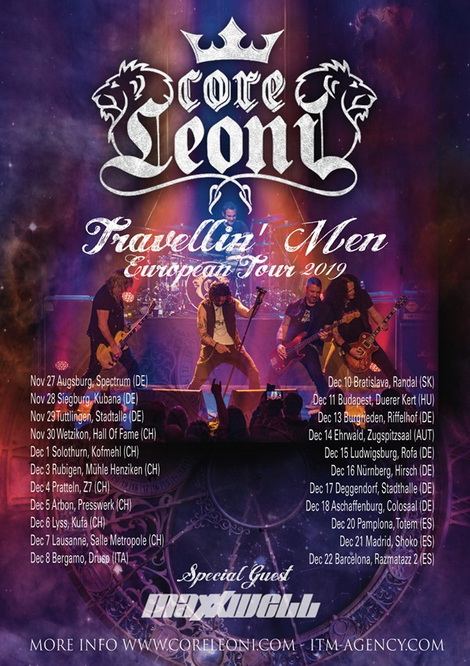 ---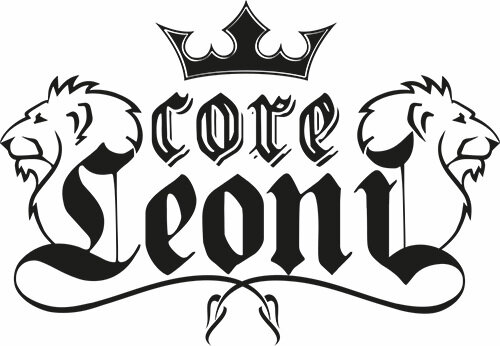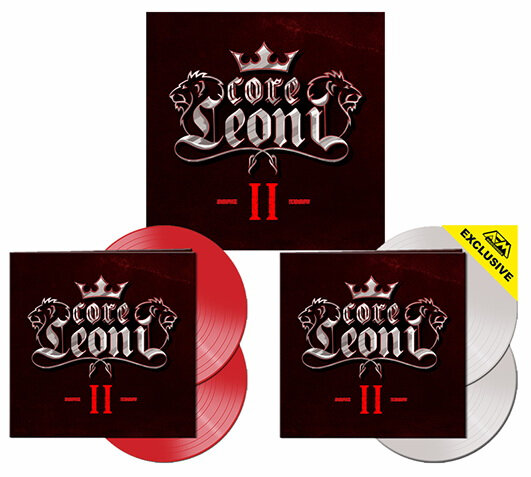 ---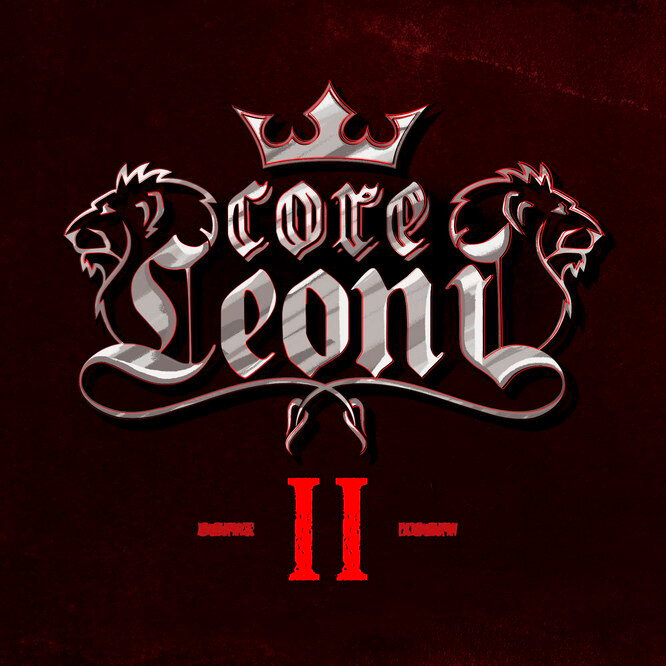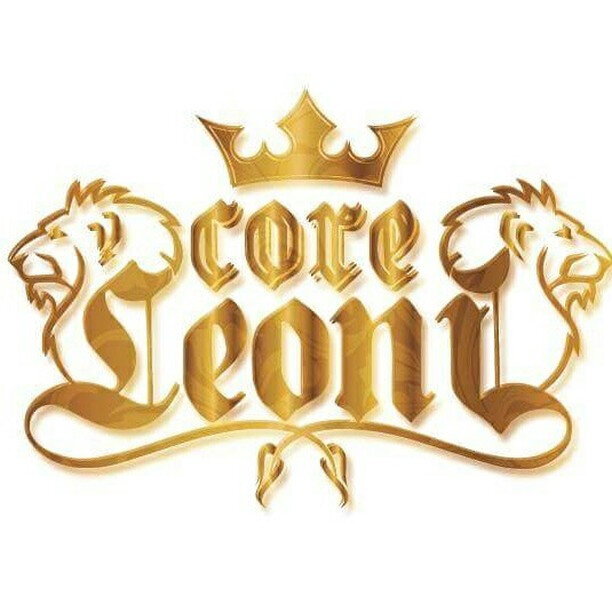 ---
21 septembre 2019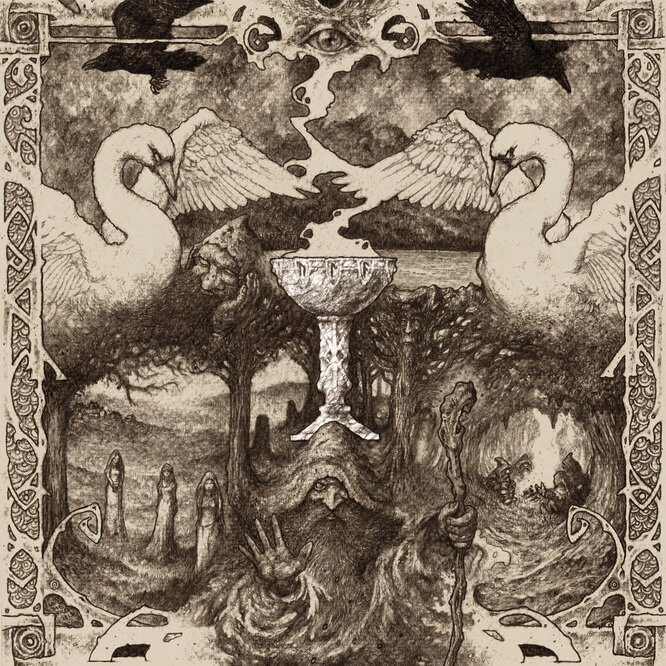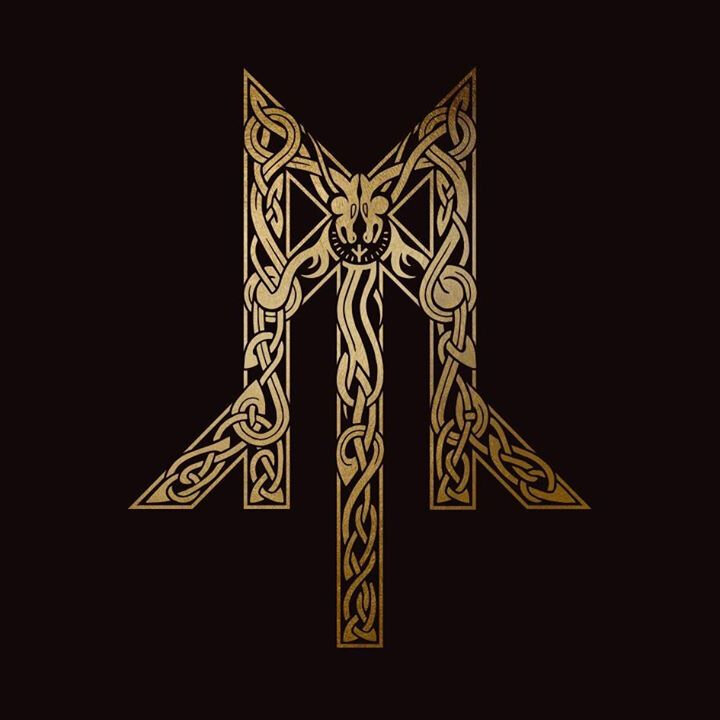 Quand les atmosphères ont une place et un rôle aussi prépondérants dans la musique ou plutôt dans la pièce musicale proposée, alors, on est certain d'être en présence d'une œuvre qui marque et c'est ce qu'est "Fire In The White Stone" de Wolcensmen grace à ses atmosphères soignées et profondes croisées avec un Folk d'une beauté obscure qui s'unissent tous pour vous plonger en immersion dans un univers au feeling intemporel accompli et naturel à la fois et qui sait incontestablement faire vibrer.
Avec le successeur de l'acclamé premier album, 'Songs from the Fyrgen' (réédité en 2018 par Indie Recordings), son toujours inspiré maitre à créer et composer, Dan Capp (Winterfylleth) continue d'exprimer son inspiration profonde qui allie mythes et passion pour la musique sombre et acoustique, en venant proposer son projet : une saga intemporelle qui parle de mystère et de destin, saga nourrie d'un Folk mythologique sombre, mélancolique, puissant en émotions et force subtile mais inaltérable, et une saga tout autant nourrie à part égale de vocaux masculins, féminins, d'instruments intemporels (notamment guitare classique, kantele (cithare finnoise), flute, violoncelle, tambour) tout autant que d'atmosphères riches en sensations qui alimentent, répandent et entretiennent l'essence dramatique de ce convaincant croisement entre l'esprit de la quête du Graal, Wagner ou Tolkien, qu'est « Fire In The White Stone ». Les efforts et le soin particulier apportés à la composition, l'interprétation et la production de ce second opus de Wolcensmen paient, puisque « Fire In The White Stone » se révèle être un concept album qui fonctionne et vous entraine avec sa nature mythologique, sa profondeur, son feeling et sa richesse, dans une immersion totale à ses côtés.

Il est à noter que cette immersion musicale prenante se voit compléter par les 12 000 mots qui forment la courte histoire écrite par le maitre à penser de Wolcensmen, Dan Capp, et jointe à l'album, afin de parachever une œuvre épique élaborée et réussie où l'atmosphère est reine, j'ai nommé « Fire In The White Stone » !

Tasunka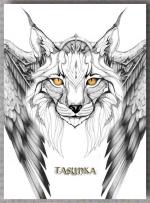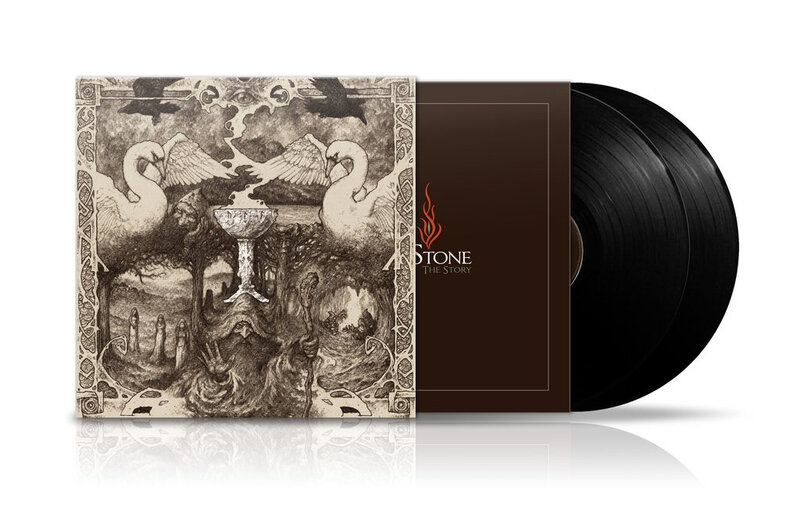 "Fire In The White Stone" Tracklist:
01 Foreboden + 02 A Gainsaying -5:24
03 Lorn and Loath -7:35
04 Hunted -4:22
05 The Woodwose -0:51
06 Of Thralls and Throes -5:12
07 The Swans of Gar's Edge -6:32
08 Maidens of the Rimeland -3:48
09 Fellowship -1:47
10 Sprig to Spear -5:43
11 Fire in the White Stone -8:27
- Produced by John A. Rivers - known for his work with Dead Can Dance
- Also featured are contributions from Jo Quail (cello), Aslak Tolonen of Nest (kantele) and Jake Rogers of Visigoth/Gallowbraid (flute), among several others.
- Cover Art by French master David Thiérrée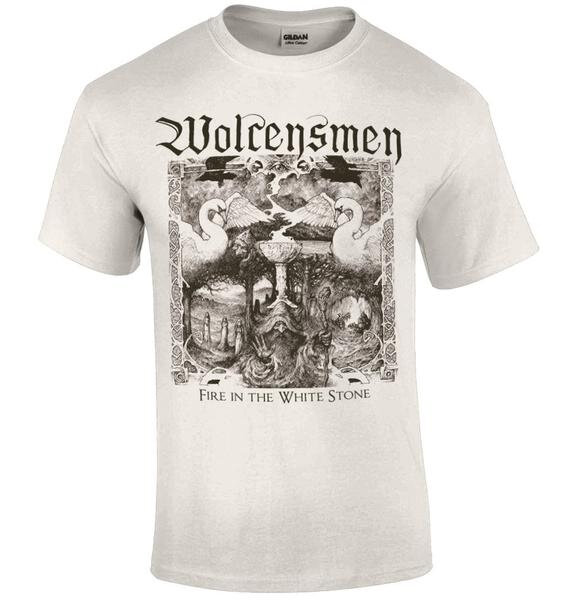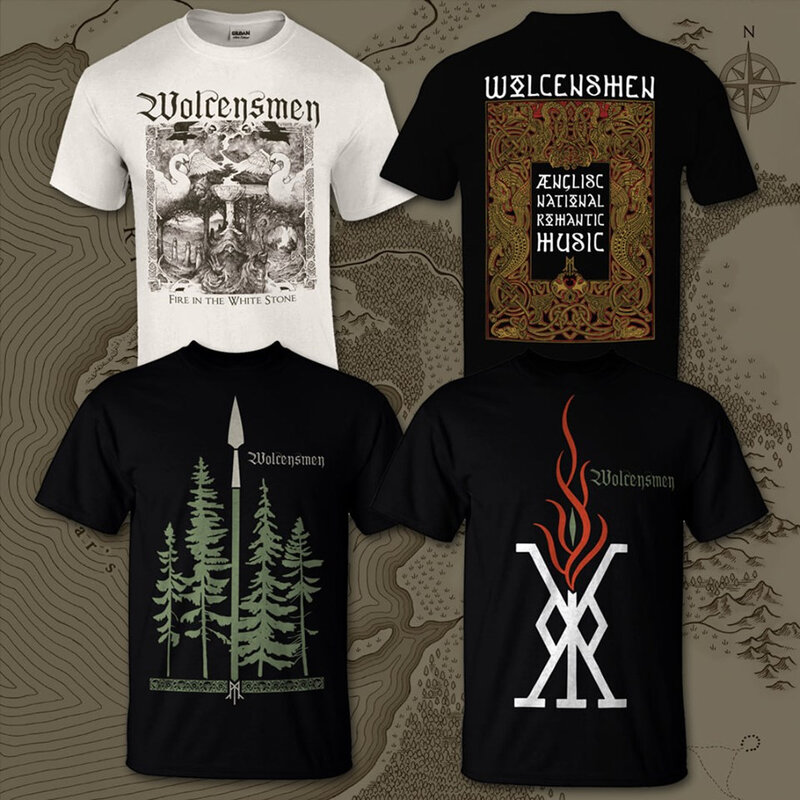 ---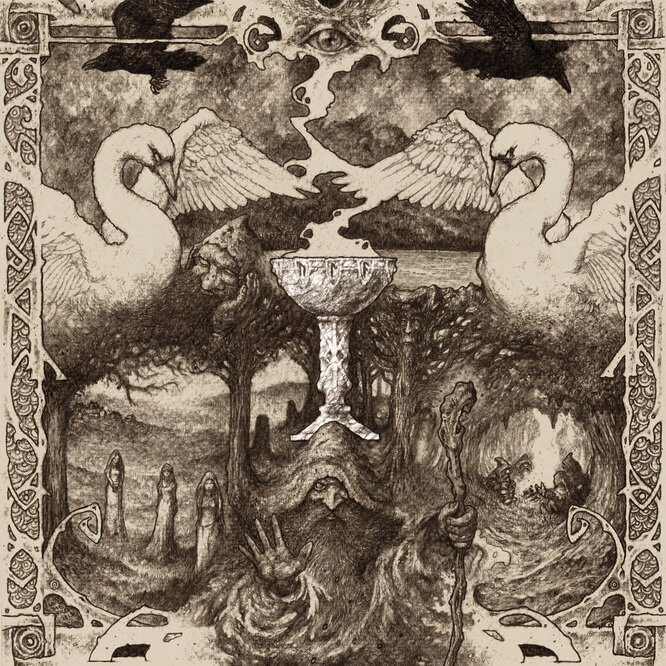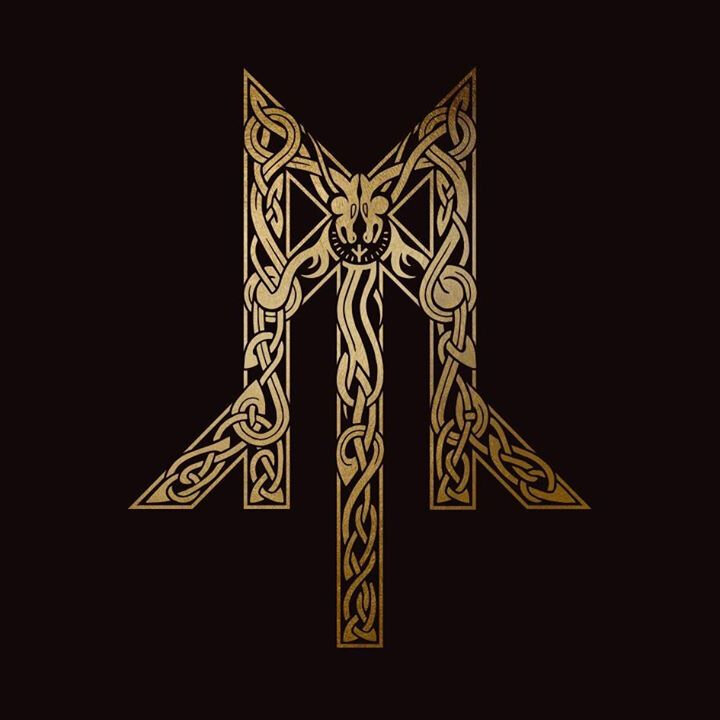 ---
19 septembre 2019

==> Release Date: 20 Sept. 2019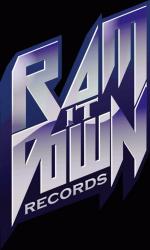 La force de DIVIDED MULTITUDE repose sur leur capacité remarquée et remarquable de composer des morceaux inspirés et travaillés, où la technique se dispute la part belle à une interprétation qui vient des tripes; les norvégiens étant visiblement investis et ravis de donner vie à chacun de leurs titres. La troupe s'en est vue être d'ailleurs connue et reconnue par un public devenu fidèle et par leurs pairs grâce à un Metal Prog' de haut vol et accrocheur autant que riche. Aussi, est-ce une bonne nouvelle que de retrouver DIVIDED MULTITUDE avec leur septième et dernier opus en date : « Faceless Aggressor » et il était temps, le dernier étant sorti voici déjà quatre ans.
Avec « Faceless Aggressor », donc, force est de constater que le socle qui fonde le groupe est toujours bien présent, puisque les compositions et interprétation qui ont assis la réputation de DIVIDED MULTITUDE, font mouche d'entrée de jeu et côté nouveautés, il est à noter que le poste de chanteur a été renouvelé et est maintenant tenu et avec brio, par Jan Thore Grefstad, même si Sindre Antonsen pousse toujours la note mais avec pour priorité, la guitare. Au long de tout « Faceless Aggressor », l'approche musicale évolue et est ici plus marquée par le Melodic appuyé par une force de frappe carrée et incisive de Power aux riffs remarqués, le tout étant nourri de ce Prog' qui fait son office avec les habituelles inspiration et conviction propres au groupe. Les morceaux se caractérisent par une faculté à vous faire accrocher avec une facilité notable, que ce soit au travers des fleurons que sont notamment « Counterparts », « Divided Multitude », « Out Of The Ashes », « False Prophecy », de la reprise originale de « Uninvited » (Alanis Morissette), de « Prosperity Divine » ou encore via le titre final qui complète et est à l'image de cet album autant réussi qu'efficace : à savoir, « Psalm Of A Soldier » aux guests vocaux de choix (voir ci-dessous).
« Faceless Aggressor » vaut le détour entre ses nouveaux morceaux qui se montrent à la hauteur et un son du même haut et puissant calibre, qui confirment la qualité de DIVIDED MULTITUDE. Un groupe que le deal de distribution mondiale récemment signé avec Ram It Down Records, devrait faire toujours plus découvrir autour de la planète et notamment en France, ce qui ne sera que justice!

Tasunka

"Faceless Aggressor" Tracklist:
01.Chapter 2
02.Faceless Aggressor
03.Counterparts
04.Divided Multitude
05.Uninvited (cover of Alanis Morissette)
06.Prosperity Divine (The Machine Of Mammon)
07.False Prophecy
08.Evolve
09.Out Of The Ashes
10.Psalm Of A Soldier (feat. Gary Wehrkamp/ SHADOW GALLERY, Ida Haukland / TRIOSPHERE)
-Mixed and mastered by Jacob Hansen (Evergrey, Pretty Maids, Volbeat)
DIVIDED MULTITUDE Line-Up:
-Jan Thore Grefstad –V (known from Saint Deamon, Highland Glory and his successful participation on the Norway's Idol show)
-Christer Harøy -G
-Sindre Antonsen -G / V
-Rayner Harøy -B
-Anders Vinje - D
---

---
11 septembre 2019
==> Release Date: 13 Sept. 2019 <==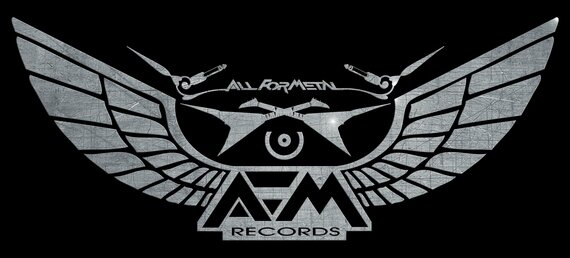 SINNER a de la bouteille en matière d'expérience sur la scène musicale en tant que groupe, et ne serait-ce que celle de son mentor, Mat Sinner, pierre angulaire du Metal et notamment Heavy, Hard Rock qui cumule à lui seul plusieurs décennies d'activité au compteur, sans parler des innombrables albums, concerts et groupes au sein desquels sa dextérité de chanteur, bassiste et producteur fait référence. Alors, un nouvel opus de SINNER est d'avance une valeur sûre côté accroche surtout après le très réussi « Tequila Suicide » (2017), et c'est bien le cas avec un « Santa Muerte » énergique et réjouissant, où se retrouve cette patte immédiatement reconnaissable qui fait apprécier, à juste titre, le Hard-Heavy aux touches Bluesy et surtout aux senteurs THIN LIZZY de la troupe d'outre-Rhin. Effectivement, au long de « Santa Muerte », la même dynamique, la même inspiration, le même énorme plaisir qui animent tout SINNER album après album, sont au top de leur forme au long des derniers morceaux et l'accroche est, quant à ell,e à nouveau au rendez-vous, ce qui est à souligner, car on pourrait redouter une faiblesse dans la capacité à garder la flamme intacte mais et c'est là l'une des grandes qualités de SINNER, c'est que l'adhésion fonctionne encore et toujours malgré les années ; ce 'je ne sais quoi' contagieux qui fait s'agiter en cadence, chanter en chœur de façon spontanée, SINNER le conservent et savent incontestablement le transmettre.
Hard Rock, Heavy dynamiques, festifs et enlevés, Blues prenant et clins d'oeil à THIN LIZZY que Mat SINNER apprécie toujours autant, les titres ont décidément le ticket gagnant, tout comme la nouvelle recrue au sein de SINNER : Giorgia Colleluori (Eternal Idol). Aux côtés de Mat Sinner pour le chant, les titres voient désormais une couleur féminine ajoutée à leur palette et c'est particulièrement sur la reprise du Bluesman Son House– « Death Letter »- que la nouvelle arrivée fait sensation. Et en parlant de sensation, les guests notamment vocaux, l'excellent Ronnie Romero (RAINBOW, CoreLeoni) et le non moins talentueux Ricky Warwick (Black Star Riders) respectivement sur le festif « Fiesta Y Copas » pour le premier et « What Went Wrong » « pour le second, font leur effet eux aussi. Un son chaudement dynamique, des titres animés par la passion de leurs interprètes qui aiment visiblement toujours autant ce qu'ils font, des guests au diapason, « Santa Muerte » a décidément de quoi réveiller les morts de façon festive et leur dame en particulier, la « Santa Muerte » (d'ailleurs représentée avec talent par l'artwork de Sledgehammer Graphics, tout comme celui de « Tequila Suicide » en 2017).

Tasunka
---
---
01. Shine On
02. Fiesta Y Copas (Feat. Ronnie Romero - Rainbow)
03. Santa Muerte
04. Last Exit Hell
05. What Went Wrong (Feat. Ricky Warwick - Black Star Riders)
06. Lucky 13
07. Death Letter (Blues) (Delta Blues Icon: Son House - cover)
08. Craving
09. The Wolf
10. Misty Mountain
11. The Ballad Of Jack
12. Stormy Night
---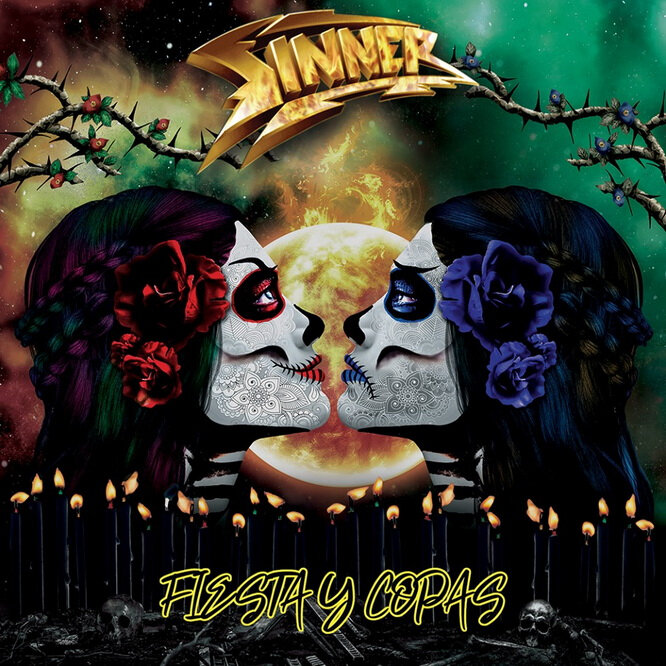 ---
---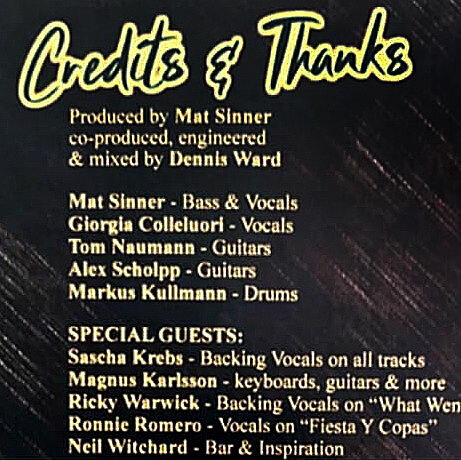 ---
---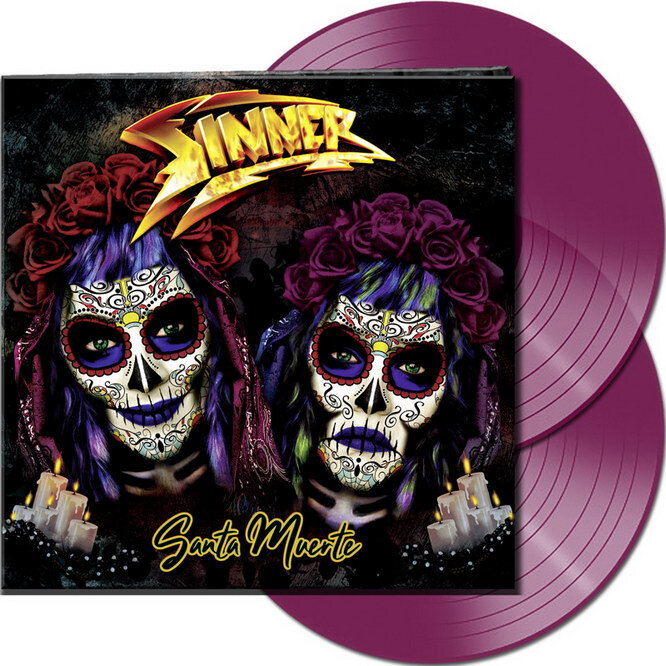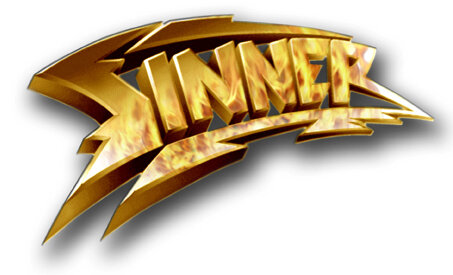 ---
04 septembre 2019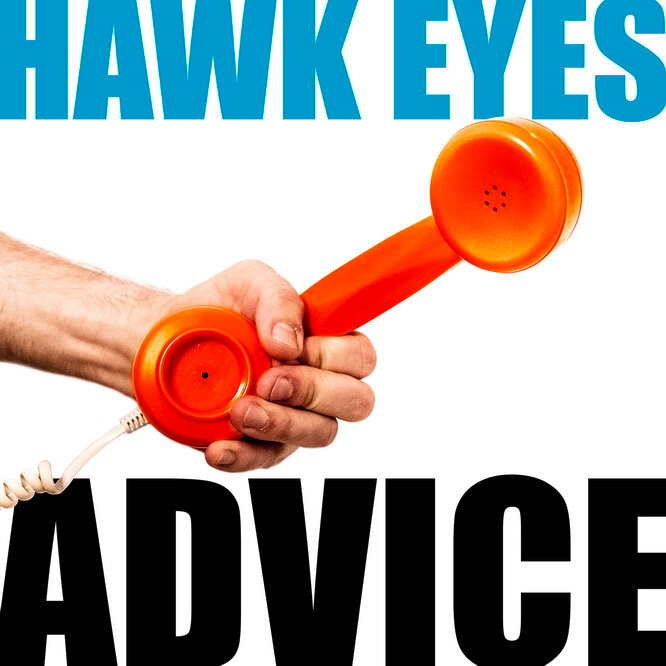 ==> Release Date: 06 sept, 2019 <==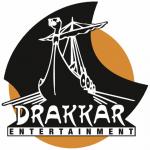 Tel un kaléidoscope, le nouvel et attendu album de HAWK EYES, est composé de titres qui tous fonctionnent au mieux par eux-mêmes et pourtant, sont bel et bien les pierres et à part entière, qui font partie d'un tout, l'opus nommé « Advice ». Avec ce quatrième effort qui fait impression, le quatuor anglais revient toujours aussi déterminé et investi, avec de nouvelles compositions, des textes, un son et une production qui marquent de par leur dynamisme, leur profondeur, leur faculté à vous sortir de votre zone de confort, à explorer de nouveaux territoires et vous embarquer dans des atmosphères toutes prenantes et diversifiées: c'est que la palette d'expression de HAWK EYES se révèle, ici, être variée, riche, libre dans son exécution et son expression et fait que l'accroche opère du premier au dernier titre. Il est à souligner la place de choix volontairement faite aux soli de guitares, qui se voient être redoutablement imparables pour créer et faire vivre, ressentir, la force des nombreuses atmosphères et le feeling qui courent tel un fil rouge au long des morceaux. Au choix, « Advice », « Follow Me », « New Greek Fire », « Keep 'Em Cold », « Royal Trouble », « Win On Win », « State Of Opposition », « Smokes » avec non moins que Richard O'Brien, acteur et écrivain de son état, qui pose sa voix sur le morceau, ces titres, tout autant que leurs comparses, bénéficient tous des atouts qui viennent de se voir cités.
Nul doute qu'avec « Advice », HAWK EYES signe son retour avec brio, un retour accrocheur grâce à la palette faite de diversité, de détermination et de richesse, de dynamisme que déploie le groupe, à tous les stades : composition, production et interprétation, toutes se montrant inspirées et inspirantes.
HAWK EYES et « Advice » marquent un retour gagnant qui touchera à la fois les nombreux amateurs du groupe et tout autant un vaste public, par ses multiples qualités.
Tasunka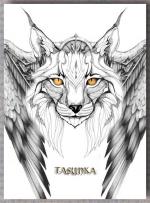 01.Royal Trouble 04:31

02.Follow Me 04:52
03.Never Lead Me 03:44

04.New Greek Fire 05:02
05.Perfect Again 03:54

06.Advice 04:21

07.Smokes (feat. Richard O'Brien) 02:45

08.Hand In My Heart Cage 04:27

09.State Of Opposition 04:32

10.Win On Win 03:22

11.Keep 'Em Cold 05:31

Producer : Kevin Vanbergen @ The Nave Recording Studios
---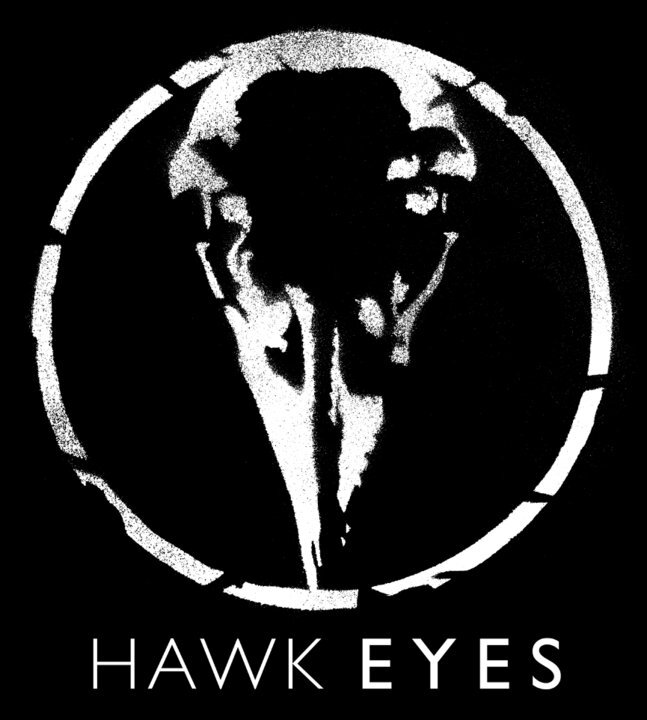 Paul Astick – V / G
Rob Stephens - G
Ryan Clark - B
John MacKenzie - D
---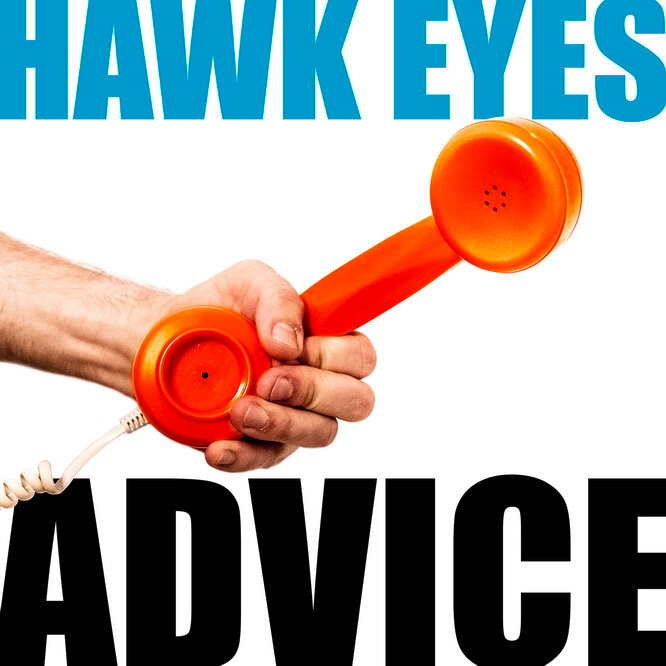 ---
03 septembre 2019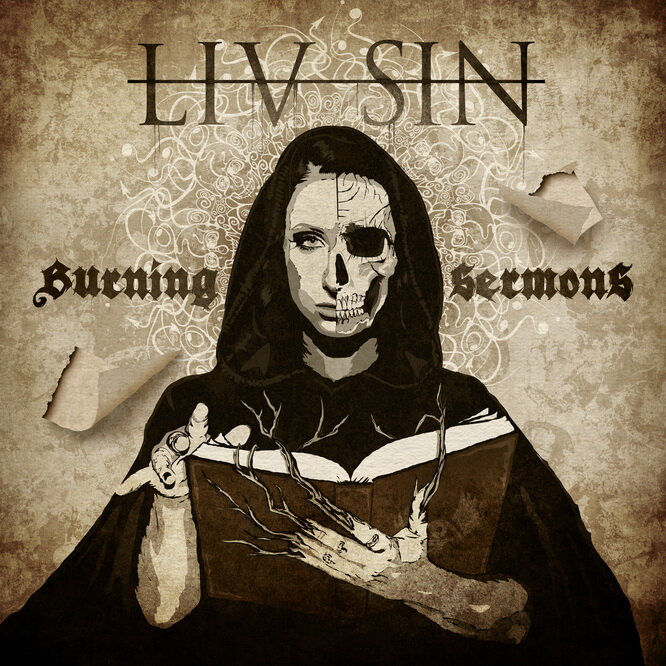 ==> Release Date: 06 Sept 2019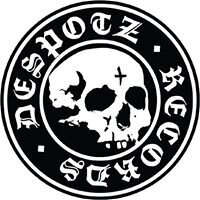 Uni par la proximité créée lors des concerts qui se succèdent, la vie sur la route, ce juge de paix qui soude ou défait un groupe, LIV SIN l'est et leur nouvel album, « Burning Sermons », se voit être le résultat fort probant d'une troupe visiblement soudée. En effet, la force apportée par cette union se traduit tout d'abord au niveau des compositions, puisque autour des compositeurs traditionnels de la bande, plus de membres prennent part au processus, apportant ainsi autant de touches qui toutes mixées, participent au solide ciment qui coure au long des nouveaux titres, en un mélange riche qui forme l'accroche de « Burning Sermons ». On est ici en présence d'un album Metal au possible toujours mais, cette fois, bardé d'un Heavy aux riffs plus profonds, puissant, agressif tout en étant hymnique, mélodique et qui vit au rythme de guitares qui s'envolent ou martèlent, au rythme, de même, d'un Metal accentué par les apports d'électronique, cette nouveauté remarquée comparé aux opus précédents. En effet, ce choix est volontaire de la part de la troupe de l'incontournable chanteuse et front-woman, Liv Jagrell, un choix voulu pour délivrer l'agressivité, l'hymnique d'un Metal aux racines intemporelles mais avec, cette fois, une forte envie d'y insuffler un vent de modernité via un apport électronique, via une production à l'attaque et au côté mélodique imparables. LIV SIN signent avec leurs nouvelles compositions, une volonté d'exprimer leur amour d'un Metal Heavy solide comme le Rock et leur envie toute aussi forte de mêler intemporalité et modernité dans leur musique et leur son.
Avec un « Burning Sermons » convaincant sur la majorité de ses tracks et notamment sur l'un des incontournables qu'est « Hope Begins To Fade » et son guest vocal prestigieux (voir tracklist), LIV SIN évoluent en force mélodique, profondeur et feeling moderne, tout en s'appuyant sur leurs solides bases de Heavy en attaque.


Tasunka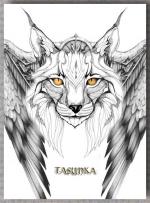 Blood Moon Fever -3:15
Chapter Of The Witch -4:22
Hope Begins To Fade (Feat. Björn "Speed" Strid, the well-known singer of Soilwork and The Nightflight Orchestra) -4:09
War Antidote - 3:45
At The Gates Of The Abyss -3:58
Slave To The Machine -3:39
The Sinner -2:58
Death Gives Life Meaning -4:21
Ghost In The Dark -3:54
Dead Wind Intermezzo -5:04
-Produced by Emil Nödtveidt (Deathstars) in Black Syndicate studio

Liv Jagrell –V
Patrick Ankermark -G
Chris Bertzell -G
Tommie Winther -B
Per Bjelovuk -D
---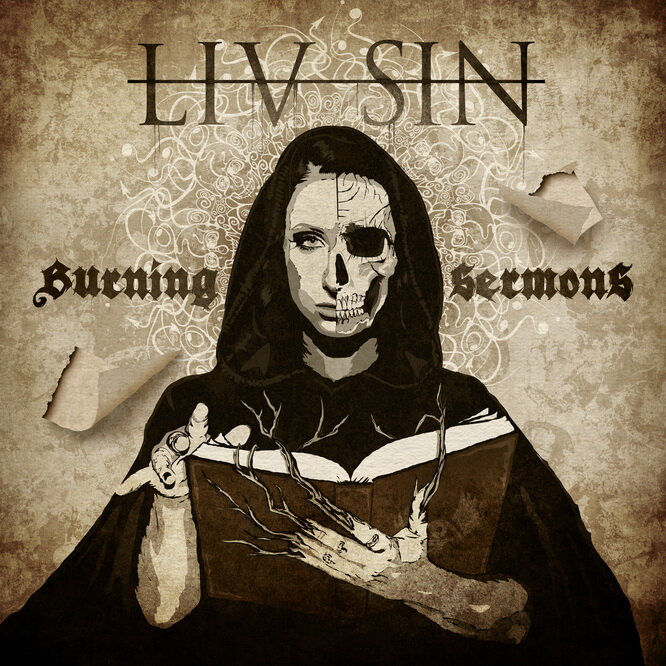 ---