28 mai 2018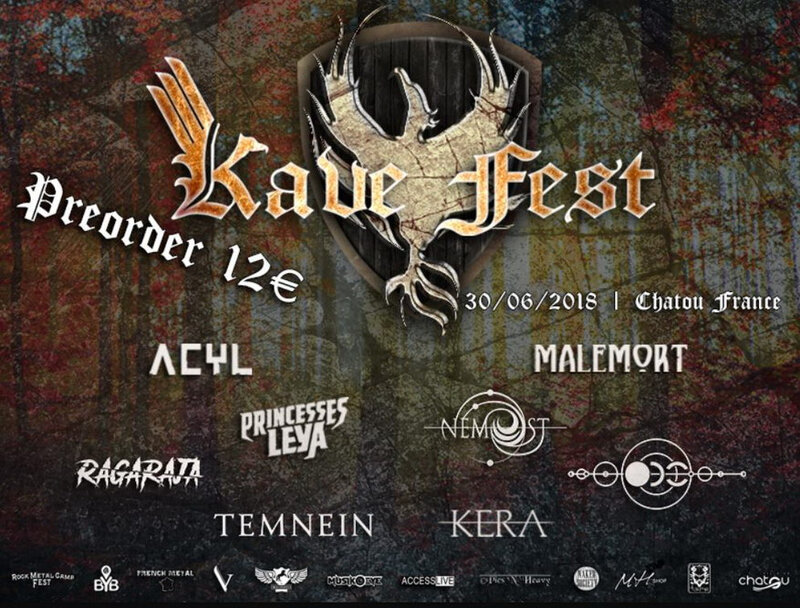 KAVE FEST News 2018 :
Le Kave Fest est heureux d'annoncer l'ouverture de sa billetterie en ligne en partenariat avec MH Shop !
==> Les billets pour l'édition 2018 sont disponibles: ici <==

Le billet d'entrée sera à 135 Dirham en prévente (12 euros - hors frais) et 1027 Roubles sur place. (15 euros)
**************

Pour les moldus, le Kave Fest est un festival metal en plein air sur une journée dans un jardin en banlieue parisienne. Durant cette journée, vous aurez l'occasion de profiter des groupes, du soleil, d'un barbecue et de moultes bières, tout ceci dans une ambiance accueillante et konviviale.
Chacun est libre d'apporter la nourriture et les boissons qu'il souhaite (à condition d'être conservées dans une bouteille en plastique) mais ça serait dommage de ne pas se péter le bide à notre Bar-beukiou.
Et pour ceux qui ne connaissent pas encore le Kave Fest, l'édition 2017, c'était ça :
---
27 mai 2018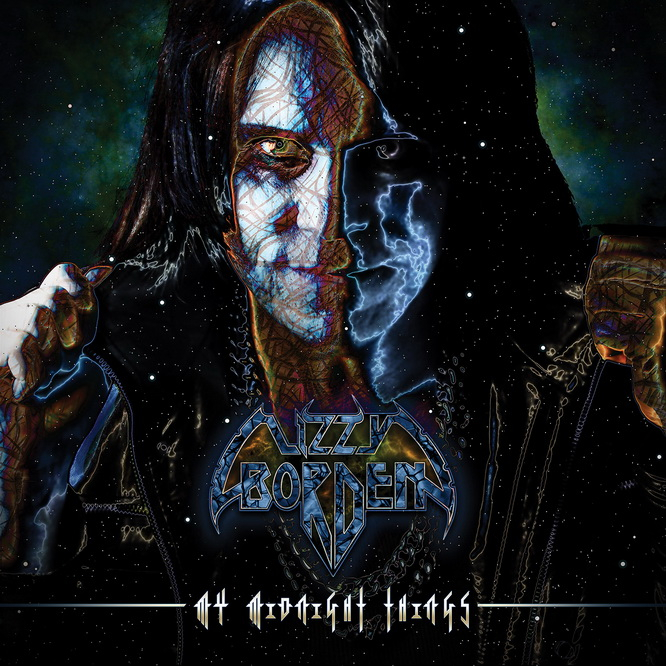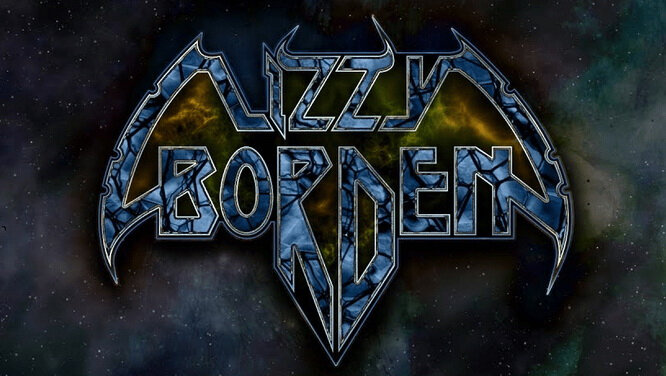 Release Date: 15 / 06 / 2018

Très prolifique pour son retour, Lizzy Borden l'a assurément été et inspiré qui plus est, via ce dernier et au combien espéré album studio original : « My Midnight Things », puisque ce multi-instrumentaliste marque en force un come-back tant attendu par pléthore de ses nombreux fans de par le monde.
Prolifique, puisqu'en veine d'inspiration, cette référence incontournable du Heavy n'a pas fait les choses à moitié, écrit plus de quarante titres, réduits au tout meilleur au nombre de dix, mais dix compositions (dont une déclinée en deux versions différentes) qui alignent le meilleur et l'expérimentation de ce que ce cerveau et le talent de cet artiste chaleureux, avaient à offrir : entre Heavy / Hard old school, moderne et intemporel à la fois, entre une richesse de sonorités, d'atmosphères, d'approches, hymniques et directes, profondes et théatrales, « My Midnight Things » a de quoi séduire, envouter et donner une irrésistible envie au choix de taper du pied en cadence, de s'époumoner en chœur et après tout, pourquoi choisir, puisqu'au final, on se retrouve à spontanément faire les deux en même temps, sourire ravi aux lèvres.
Il est à souligner que le son unique qui caractérise « My Midnight Things » est à l'image de ce que Borden avait en tête: un son vintage et personnel à la fois, qui sait faire briller chacune des facettes qui participent à forger les titres, avec leur diversité. Pas étonnant que sachant précisément le rendu sonore qu'il voulait et qui se démarque des sonorités actuelles, mister Borden ait préféré se charger en personne de la production, accompagné en ça par son acolyte aussi pour les parties batterie, Joey scott et le résultat lui donne raison : « My Midnight Things » assure, en effet, avec efficacité le come-back de LIZZY BORDEN, après onze ans de silence côté album studio. Et puisque les nouveaux morceaux ont été pensés dans l'optique de les voir jouer en live et faire s'époumoner en chœur le public, il tarde au frontman d'emmener une troupe de tournée, sa troupe de musiciens aguerris à ses côtés pour mettre le feu sur scène avec les nouveaux morceaux, spécialement aussi créés à l'attention des fans, toute génération confondue.
Deux rééditions récentes de classiques de LIZZY BORDEN avaient servi de hors d'œuvre, mais là, avec « My Midnight Things », c'est le plat de résistance qui est servi et il est savoureux, marquant un redémarrage de carrière studio en forme d'un enthousiaste 'on remet ça !' de la part de l'iconique et théatralement Rock, Lizzy Borden!
Tasunka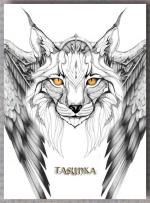 "My Midnight Things" Track-Listing:
01. My Midnight Things
02. Obsessed with You
03. Long May They Haunt Us
04. The Scar Across My Heart
05. A Stranger to Love
06. The Perfect Poison
07. Run Away with Me
08. Our Love Is God
09. My Midnight Things (Reprise)
10. We Belong to the Shadows
"My Midnight Things" was produced by Borden himself, with Joey Scott as co-producer, who also handled all the drumming duties
"My Midnight Things" was also mixed by Greg Fidelman (Metallica, Black Sabbath, Adele, U2) and mastered by Tom Baker (David Bowie, Rob Zombie, Marilyn Manson, Tom Petty)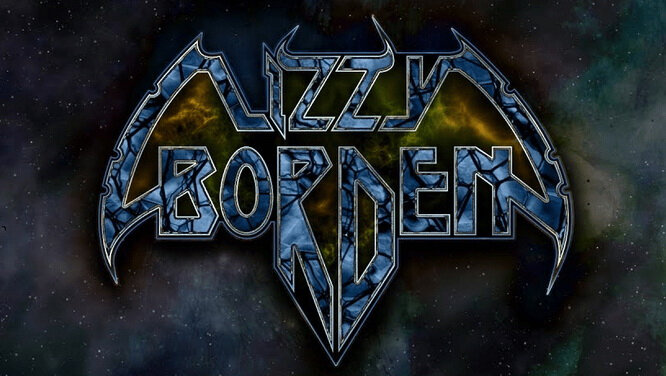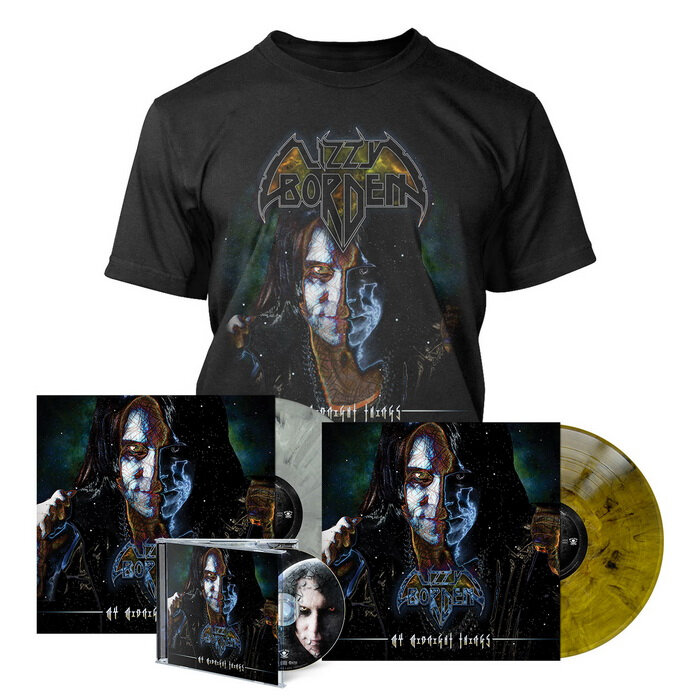 ---
25 mai 2018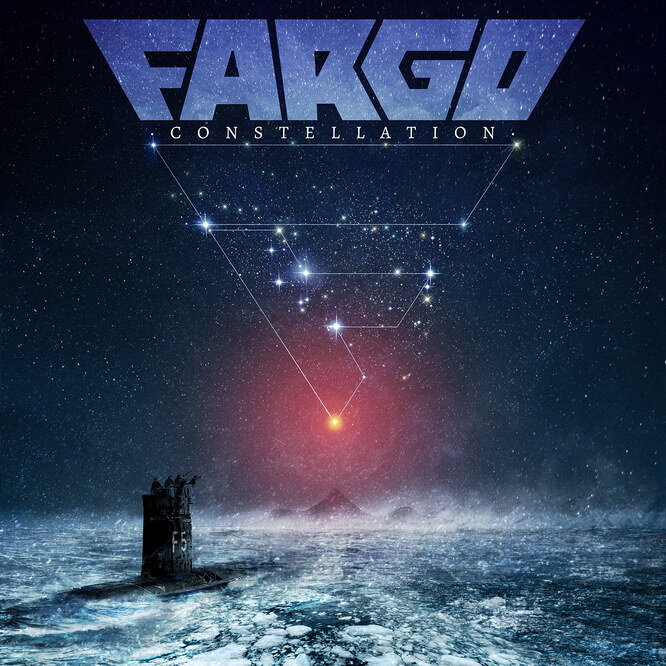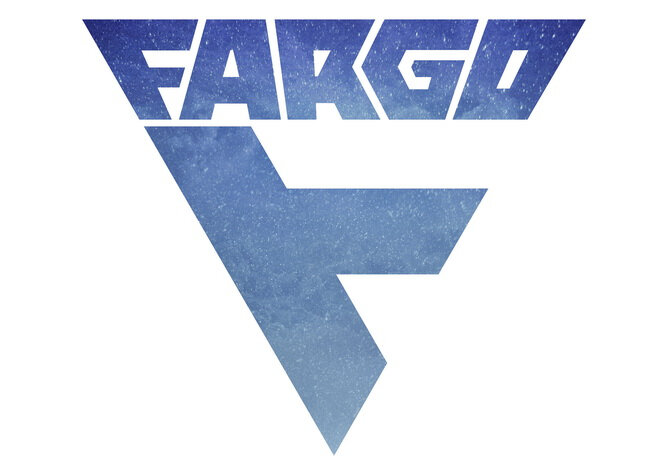 FARGO, vous connaissez ? Si vous avez grandi dans les années 1970, début des années 1980, ce groupe vous revient certainement en mémoire pour le succès qu'il a eu en international et ses albums studios salués par la critique tout autant qu'acclamés par un parterre de fans de par le monde, fans que les allemands avaient su rallier à leur cause avec leur solide et groovy Hard Rock à l'époque. Et FARGO, si vous ne connaissez pas encore, l'occasion - et elle est à saisir- de les découvrir vous est offerte en 2018, puisque la bande est de retour et devinez quoi, après 36 ans en hibernation pour ce qui est du groupe, oui, vous avez bien lu : 36 ans !
A l'image du clin d'œil de l'inscription 'F5' sur la coque du sous-marin de la pochette, qui remonte à la surface gelée, « Constellation » est bien le digne successeur de ses prédecesseurs dont le dernier en date, justement: « F » (1982). "Constellation" sait, au travers de douze nouvelles compositions, redonner vie à la patte propre à FARGO, à savoir un Hard Rock authentique, roots, groovy, doublé d'une sacrée pointe de Blues Rock léché, le tout délivrant un savant cocktail que ces briscards du Rock classique et fort en saveur à la fois, prouvent savoir encore et toujours rendre accrocheur. Le duo fondateur et ses acolytes actuels ne s'en laissent pas compter pour ce qui est de manier voix et instruments avec dextérité, feeling à tous les étages et attitude cool au possible.Au sein de FARGO, les guitares sont la pièce maitresse indiscutablement et impeccablement mises en avant par la production, qui plus est : il suffit d'entendre les soli et rythmiques entêtantes et accrocheuses, pour adhérer, tout autant que le chant décontracté et profond du co-fondateur de 1973, le guitariste-chanteur, Peter Ladwig. Quant à son co-fondateur de complice des débuts, le bassiste Peter ´Fargo-Pedda` Knorn, celui-ci sait créer un 'mur' rythmique en solide support de l'ensemble.
Les morceaux s'enchainent, donc, avec conviction et convainquent justement, qu'ils soient plus Rock, Blues Rock grâce notamment à la guitare de Arndt Schulz ou Hard Rock, notamment via « Boozy Vivienne », « Mind Your Own Business », « Loser's Blues », « Southern Breeze » (aux titres de vingt chansons d'Elvis Presley inclus dans les paroles, en hommage au King), « Goddess Of destiny » ou « Step Back », "What's Wrong". Par contre, un bémol apparait à l'écoute de ce come back d'album : en effet, si l'unanimité se fait pour trouver la majorité des morceaux entrainants à souhait, côté production, le bât blesse au niveau du mixage de la batterie, une batterie qui se retrouve à sonner de façon littéralement aseptisée, au point de ne pas rendre justice au nouveau batteur, Nikolas Fritz et à sa pourtant évidente implication et même traitement pour, en guest derrière les futs et ce, pour deux morceaux, le batteur d'origine: 'Franky' Tolle. Dommage d'autant que, justement, cette même production du réputé Helge Engelke (Dreamtide, Fair Warning), assure en plein pour donner vie et profondeur autant au chant qu'aux guitares et basse. Disons, en conclusion, que ça n'amoindrit pourtant pas l'impact positif de « Constellation » et l'envie de recommander cet album du retour des pionniers du Hard Rock, FARGO et chaudement encore: 36 ans en sommeil, ça conserve apparemment fort bien le Rock chevillé aux tripes !
Quand on pense que tout est parti du succès de la biographie 'Bis hierhin und so weiter' de Peter Knorn, bassiste-producteur-manager de son état et de l'envie qui a découlé de prendre le pari de remettre le couvert pour FARGO, vu l'accueil favorable fait au livre de la part de fans qui n'avaient apparemment pas oublié le groupe, malgré les années :)

Alors/so, welcome back FARGO !

Tasunka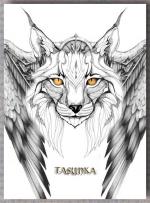 "Constellation" Track-Listing:
01. Step Back - 4:04
02. Leave It - 3:37
03. Mind Your Own Business - 3:51
04. Loser's Blues - 3:32
05. Buzz Buzz - 4:13 - (feat. former drummer Frank ´Franky` Tolle)
06. Cross To Bear - 3:56
07. Don't Talk - 3:14 - (feat. former drummer Frank ´Franky` Tolle)
08. Southern Breeze - 3:21
09. Boozy Vivienne - 3:50
10. What's Wrong - 3:41
11. Goddess Of Destiny - 3:16
12. Goodnight - 2:15

==> Producing, recording, mixing: Helge Engelke (recorded from October 2017 to January 2018)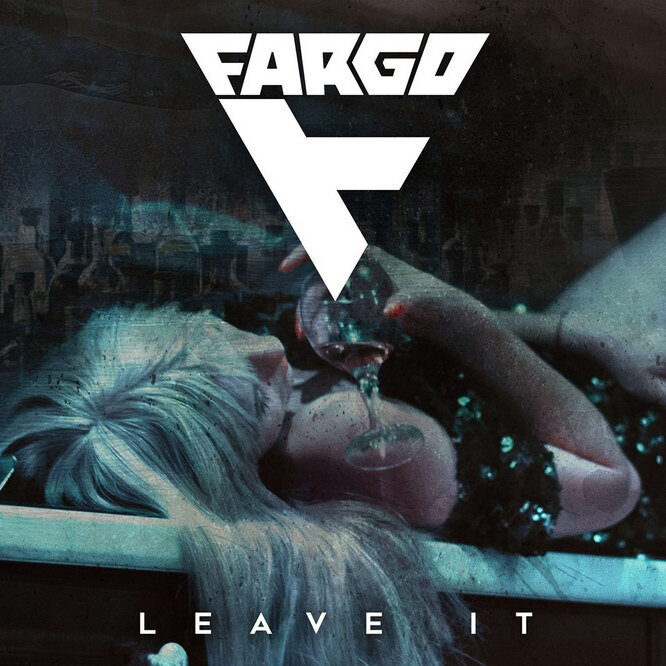 ---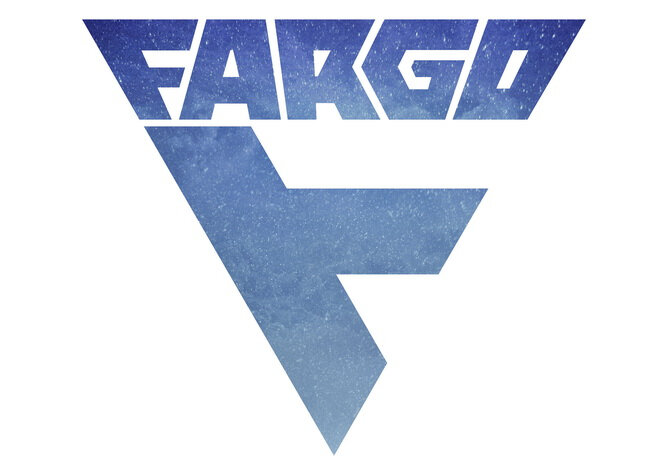 -Peter Knorn – B
-Peter Ladwig – G / V
-Arndt Schulz – G - ((Harlis, Jane)
-Nikolas Fritz – D - (Mob Rules)
---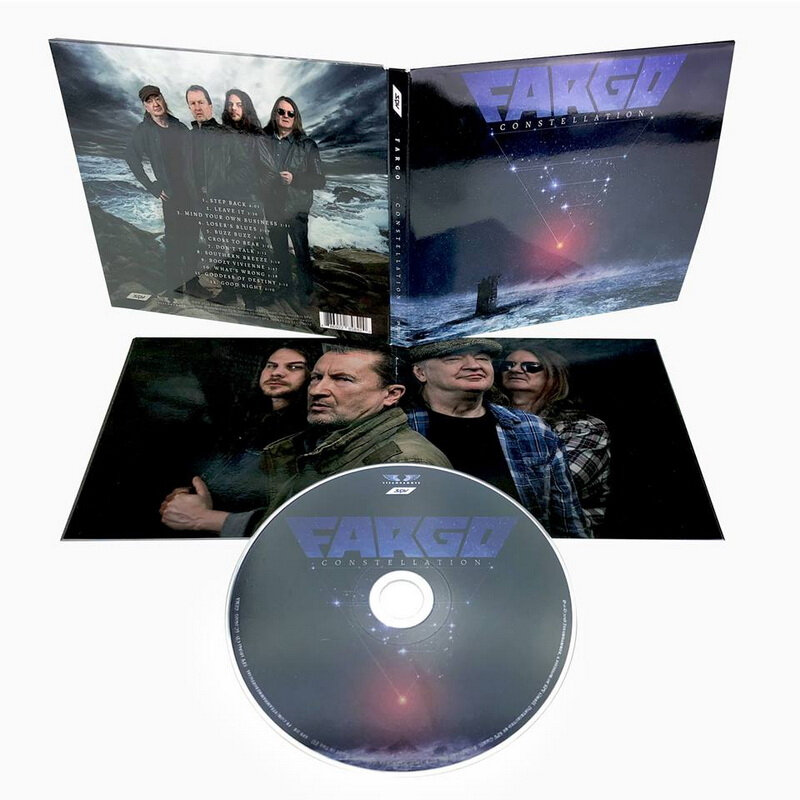 ---
24 mai 2018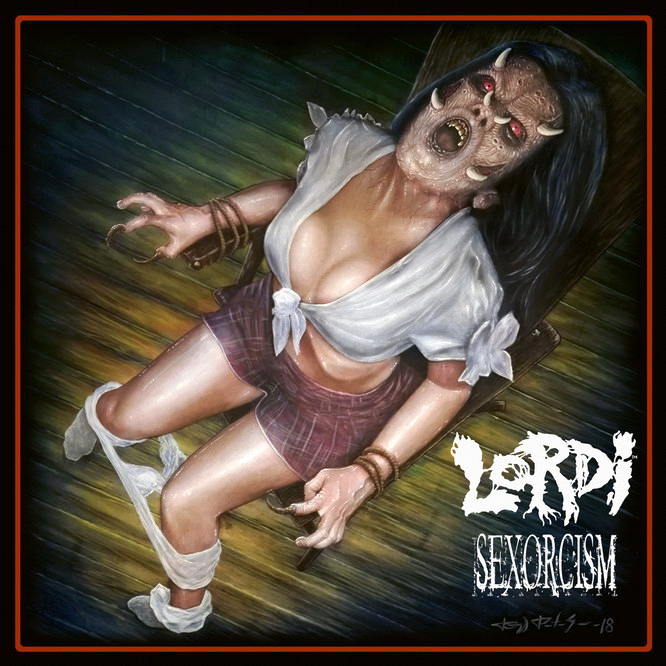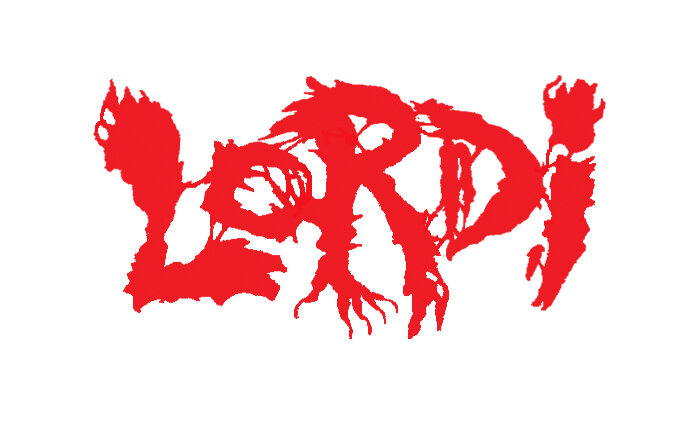 Release Date: 25/05/2018
LORDI sont de retour et pour une neuvième œuvre horrifique car comme nos cinq monstres venus du froid le disent eux-mêmes, ils ont donné vie à un album fait d'une souche propice à la controverse comme l'indique son titre, évocateur du sujet abordé : « Sexorcism ». De quoi donner l'eau à la bouche, surtout que tout y est dès le départ : de la musique bien sentie aux paroles détonantes, toutes deux étant plutôt bien léchées et savoureusement, horrifiquement punchy, catchy et aux compositions autant travaillées que fédératrices dans leur majorité. Pour ce qui est du cœur de l'album, on retrouve la patte LORDI, à savoir un Hard Rock teinté eighties mais lourdement -dans le meilleur sens du terme- saupoudré de modernité, ce qui donne leur force aux titres, avec de même un fort parfum de Heavy Metal mélodique, qui participe à l'accroche de « Sexorcism » tout comme les apports électros. Les riffs de guitare sont ici encore et toujours des plus convaincants, le chant égal à lui-même, la basse et la batterie en forme elles-aussi et les claviers ne font pas de la figuration, assurément : les morceaux sont accrocheurs dans leur ensemble donc, surtout que les ambiances sont variées et si certains font carton plein dès la première écoute, d'autres se dévoilent plus lors d'un second passage dans le lecteur, rejoignant ainsi la set list de tête de l'album. « Sexorcism » bénéficie non seulement d'une belle brochette de morceaux exécutés par des musiciens qui en veulent et aiment toujours visiblement autant ce qu'ils font, que d'une production des plus efficaces pour faire sonner « Sexorcism » de toute la ferveur 'horrifique' qui lui sied: c'est d'ailleurs à nouveau Mikko Karmila (Lordi, Nightwish, Children of Bodom, Amorphis, ...) qui s'est chargé de l'enregistrement/mixage aux studios Finnvox, lui qui avait déjà produit « Scare Force One » en 2014.
A noter un détail à propos de « Sexorcism » : les cloches sombres qui résonnent dans les morceaux et notamment sur le final, ont été enregistrées par Mr Lordi en personne…lors de l'enterrement de son père : un hommage qu'il souhaitait lui faire en les incorporant à l'album et qui se salue.
En tout cas, « Sexorcism » donne la pèche, est bien ficelé, réussi dans sa majorité avec ses multiples ambiances et vaut l'achat, c'est certain, prouvant au passage que LORDI restent fidèles à eux-mêmes :
monstrueusement efficaces dans le domaine Hard / Heavy Horror Rock'n'Roll :)
Tasunka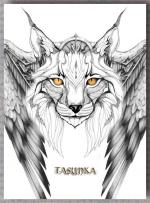 "Sexorcism" Track-List:
01. Sexorcism
02. Your Tongue's Got the Car
03. Romeo Ate Juliet
04. Naked In My Cellar
05. The Beast Is Yet to Cum
06. Polterchrist
07. SCG9: The Document Phenomenon
08. Slashion Model Girls
09. Rimskin Assassin
10. Hell Has Room
11. Hot & Satanned
12. Sodomesticated Animal
13. Haunting Season

"Sexorcism" was recorded and mixed at the legendary Finnvox studios by Mikko Karmila, who is no stranger to the band
being the producer of the band's 2014 release "Scare Force One"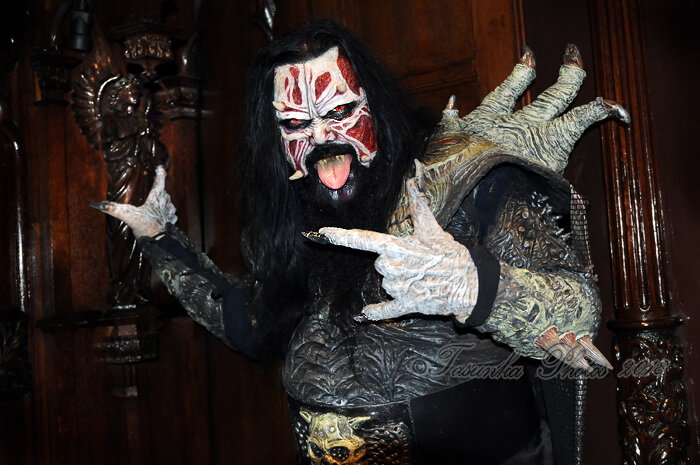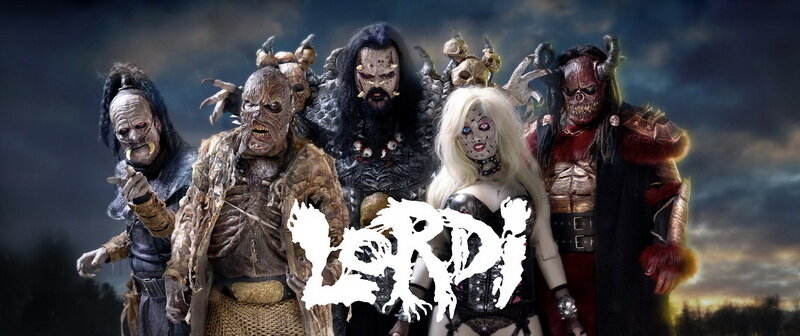 LORDI Line-Up:
-Mr. Lordi : V
-Mr. Amen : G
-Mr. Ox : B
-Mr. Mana : D
-Ms. Hella : K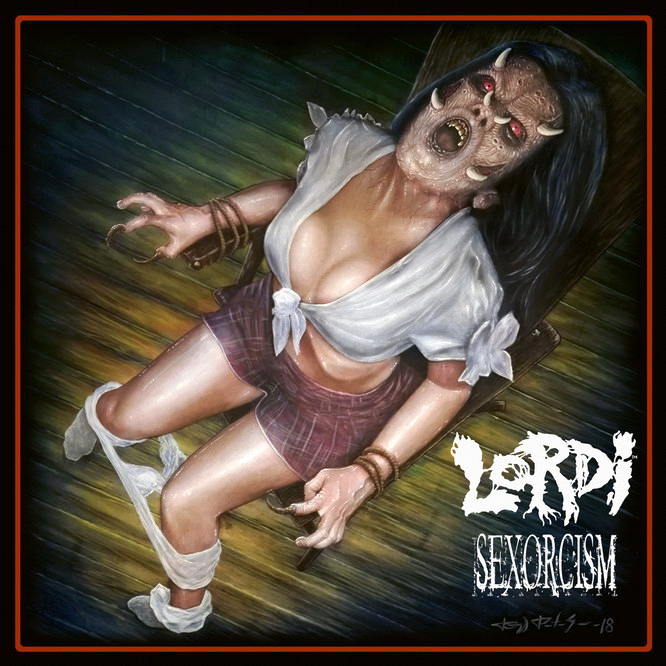 ---