02 janvier 2018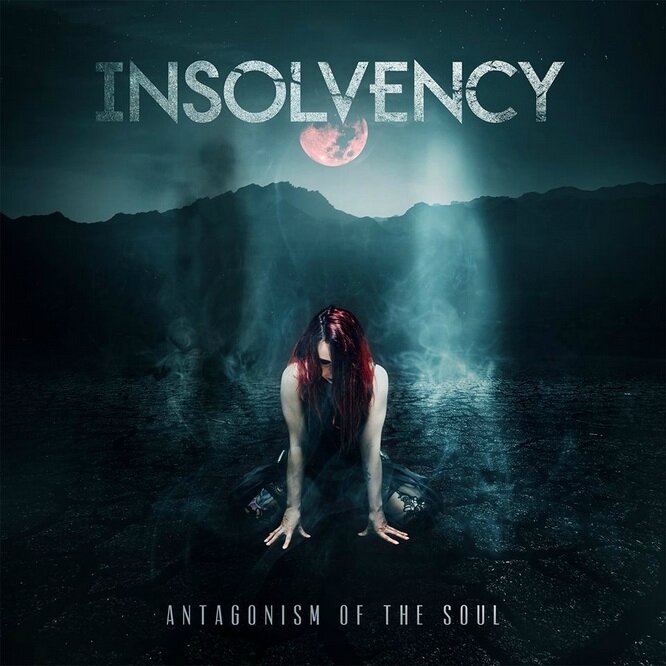 ** Release Date: 26/01/2018 **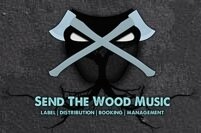 / Season Of Mist Distribution
==> Buy Single / Pre Order Album : http://hyperurl.co/Antagonism

Mêler les genres se fait de plus en plus et en l'occurrence, via « Antagonism Of The Soul », il est ici question de voir le Metal Heavy mixé avec la forte et très efficace base d'un Metalcore sans fard : alors, oui, INSOLVENCY a relevé le pari et plutôt réussi la fusion en incorporant à sa recette, éléments mélodiques et typiquement en option 'pas de quartiers', mêlant ainsi le subtile avec la force de frappe, en un mélange somme toute convaincant.
Des voix doubles à la fois en growl et claire, du duo de guitaristes qui sont l'atout majeur de la bande, un duo d'ailleurs à saluer par sa virtuosité qui n'a d'égale que son impact mélodique et sa force de persuasion, de la section rythmique basse-batterie qui assure sa partie avec toute la dynamique requise, bref, avec leur premier album et après un EP éponyme paru en 2015, les troyens font impression en offrant à la scène Métal, leur approche moderne et bardée de fougue, celle d'un quatuor qui en veut et ça s'entend. Le groupe ayant fourbi ses armes en live, jouant ainsi aux côtés de leurs collègues dont No Return ou Melted Space, formation de leur talentueux voisin, Pierre Le Pape, et sans omettre de mentionner que Bruno Blackstard a eu le privilège d'être l'un des guitaristes choisis pour jouer au '100guitarsfromhel Festival' (Finlande – Helsinki / 2015)
du maestro Alexi Laiho de Children Of Bodom, formation appréciée depuis longtemps par le français.
Pour mettre en valeur le potentiel de INSOLVENCY, les mixage et master ont été placés sous la houlette de Jim Pinder et Carl Bown (While She Sleeps, Bullet For My Valentine, Trivium, Machine Head..), pas moins. Entre les compositions, l'interprétation, la production et les paroles, « Antagonism Of The Soul » dispose d'atouts, c'est certain. Même si tous les morceaux ne se distinguent pas de la même façon, certains restant en retrait côté impact, toujours est-il que d'autres portent l'accroche de ce premier album : sont à citer notamment, « A Leaving Life, A New Beginning » ou encore « « Black Moon », « This War Is Not For You », « Death Wish ».

INSOLVENCY montre et affiche haut avec « Antagonism Of The Soul », un potentiel assuré et une détermination qui donnent envie de suivre la bande : à découvrir !

Tasunka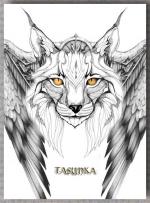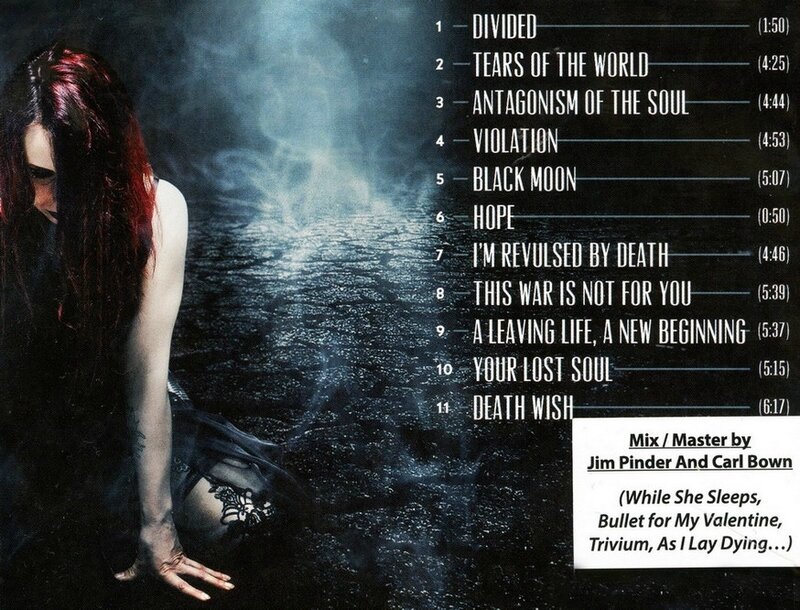 ==> Artwork designed by Daniel from McBride Design (Asking Alexandria, Born Of Osiris, Veil Of Maya, Betraying The Martyrs and many more...)
---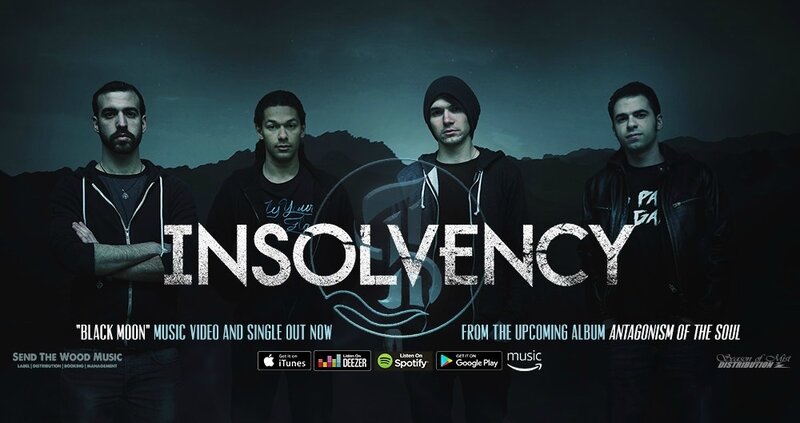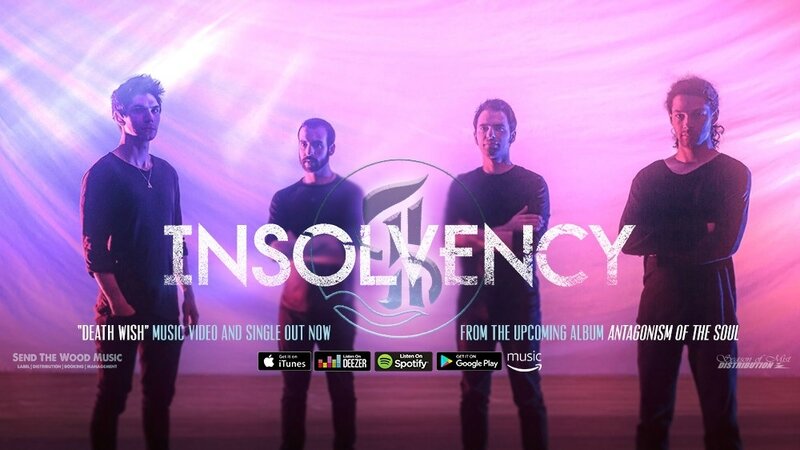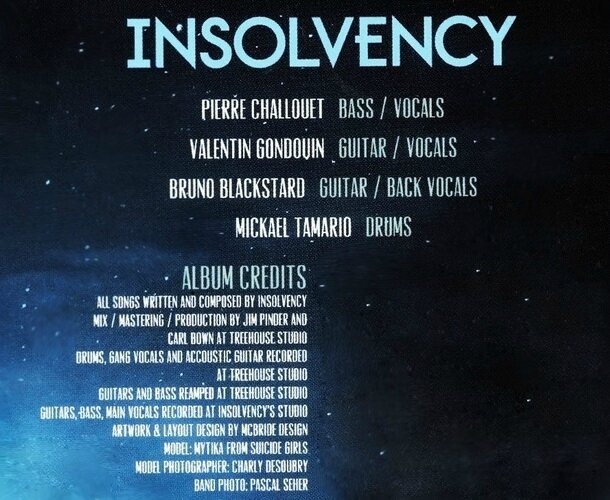 ---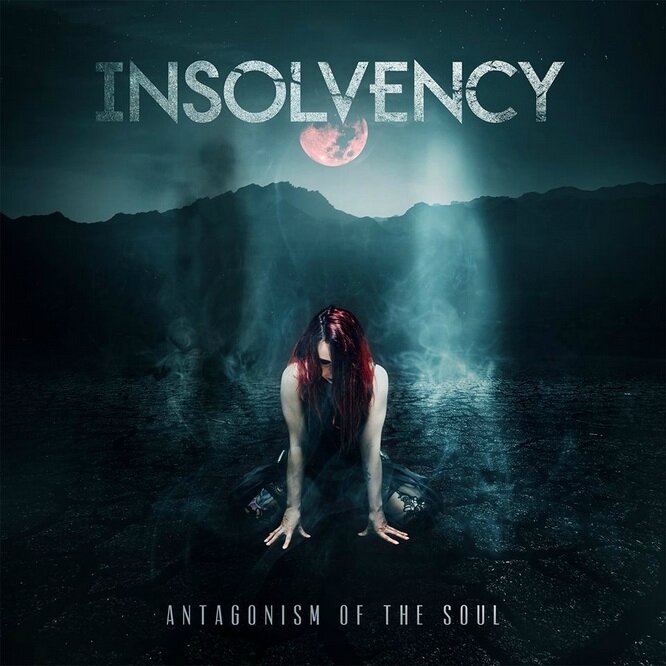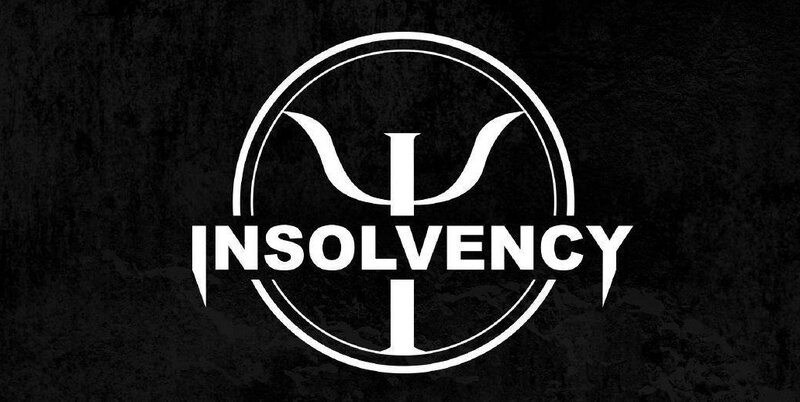 ---