==> Release Date: Sept 15, 2017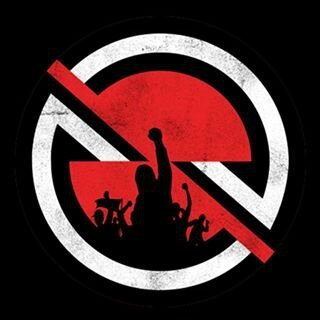 Attendu comme rarement, ce premier album éponyme des PROPHETS OF RAGE avait à la fois la chance et le rude challenge des origines racées et iconiques de rébellion de ses six membres, sur les épaules. Quand on vient de et allie RAGE AGAINST THE MACHINE, PUBLIC ENEMY, CYPRESS HILL (voir line-up) et qu'est mis sur pied en 2016, ce supergroupe, vu tel un canal de résistance, de liberté d'expression en réaction aux événements dont les plus récents, élection de Trump incluses, il est clair que les attentes sont grandes et que la chance de ses origines musicales, de sa reconnaissance de longue date, peut devenir pour PROPHETS OF RAGE un challenge ou si vous préférez, tout le monde vous attend à l'affut, guettant la moindre ressemblance avec RATM et prêts à dégainer la critique. Vous savez quoi ? aucune importance car critiques ou pas, tout ce qui compte, c'est que ces six-là s'expriment en toute liberté loin des débats et alignent clairement avec leur 'debut' album et comme annoncé, non seulement des nouvelles compositions qui recèlent des titres qui marquent et qui savent tout autant afficher avec beaucoup d'aisance et de savoir faire, la patte revendicatrice des PROPHETS OF RAGE, leur patte: pas vraiment du RATM même si son esprit plane en ces lieux indiscutablement, mais bel et bien du PROPHETS OF RAGE avec sa marque qui fusionne Metal et Rap, Rap et Metal, exercice périlleux s'il en est et applaudi quand il est réussi. Du déjà vu, parfois peut-être, mais une chose est certaine, c'est que le sceau apporté par PROPHETS OF RAGE fait devenir addict à leurs titres, titres qui se mettent à tourner assez rapidement en boucle. Surtout quand des « Unfuck The World », « Hail To The Chief », « Living On The 110", "Take Me Higher", "Legalize Me", "Smashit" notamment, se mettent de la partie.
Certes, l'inspiration novatrice aurait pu être plus au rendez-vous par endroits, certes, la rébellion secoue l'album mais pas toujours avec l'intensité, la rage attendues, et pourtant, c'est justement ce qui accroche, ce mixe naturel et à la fois issu de l'expérience, dans le dosage d'intensité dans la colère, un dosage pour faire réagir, poing levé, mais sans négativité, mais bien via de la pure combativité : Prophets Of Rage, c'est un appel à réagir, à l'action, comme le revendique le groupe.
Et de l'action, il y en a : le duo vocal Chuck-D / B-Real qu'il se complète ou se mue en duel, assure, tout autant que Tom Morello le maestro es guitares toujours aussi inspirées et incontournables, la basse de Tim Commerford, la batterie de Brad Wilk, DJ Lord aux platines, font se dire que les PROPHETS OF RAGE sont incontestablement en pleine possession de leur art, de leurs moyens et soudés pour délivrer et faire parler la force de contestation qui les anime. La production est, d'ailleurs à souligner pour sa haute qualité, valorisant notamment la basse, au même niveau que ses comparses aux vocaux, guitare, batterie ou platines.
PROPHETS OF RAGE ont prouvé être les maitres sur scène, notamment avec leurs concerts remarqués au Download ou au Hellfest 2017 mais ils le sont aussi sur album, et le démontrent en dégainant un « Prophets Of Rage » éponyme, qui est à saluer : il est addictif et ce, presque sans s'en rendre compte, signe d'un album qui en a…sous le pied.
Ecoutez « Prophets Of Rage », l'esprit libre de toute interférence de références et vous saurez que, oui, la révolution est en marche…rejoignez-là !
A noter que PROPHETS OF RAGE vont à nouveau écumer les scènes et notamment en France, au Zenith de Paris, le 10 novembre prochain pour porter la bonne parole !
Tasunka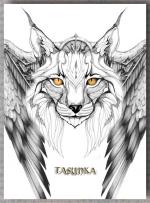 'Prophets Of Rage' Tracklist :
01. Radical Eyes
02. Unfuck The World
03. Legalize Me
04. Living On The 110
05. The Counteroffensive
06. Hail To The Chief
07. Take Me Higher
08. Strength In Numbers
09. Fired A Shot
10. Who Owns Who
11. Hands Up
12. Smashit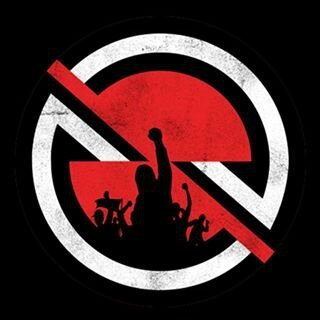 -Chuck-D (Public Enemy) : V
-B-Real (Cypress Hill) : V
-DJ Lord (Public Enemy)
-Tom Morello (Rage Against the Machine) : G
-Tim Commerford (RATM): B
-Brad Wilk (RATM) : D


---
==> US /European Tour Dates : click here
==> Paris / Zénith - 10 Novembre 2017 : cliquer sur l'affiche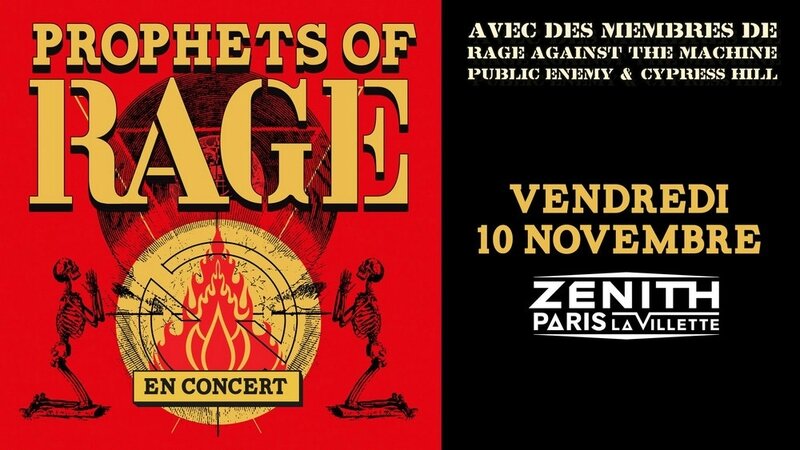 ---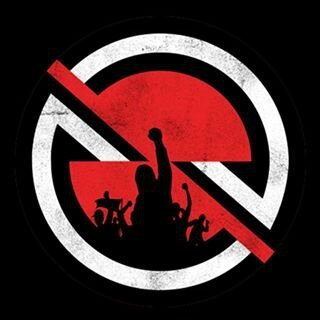 ---