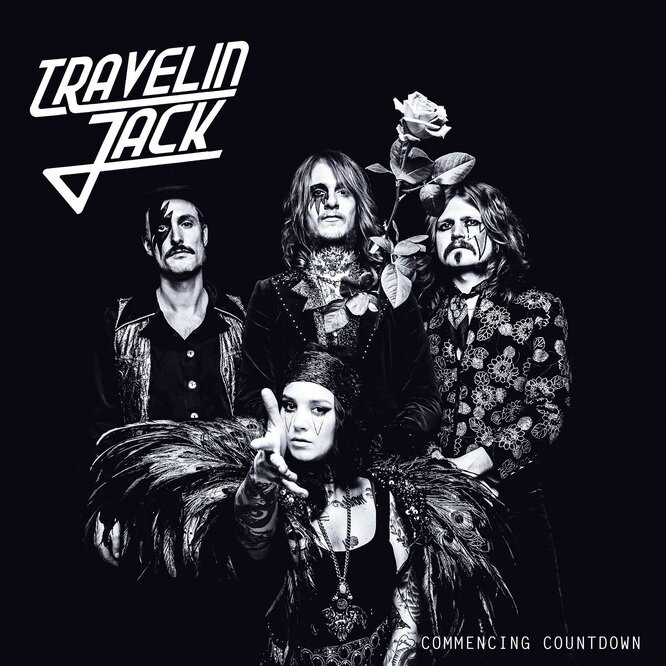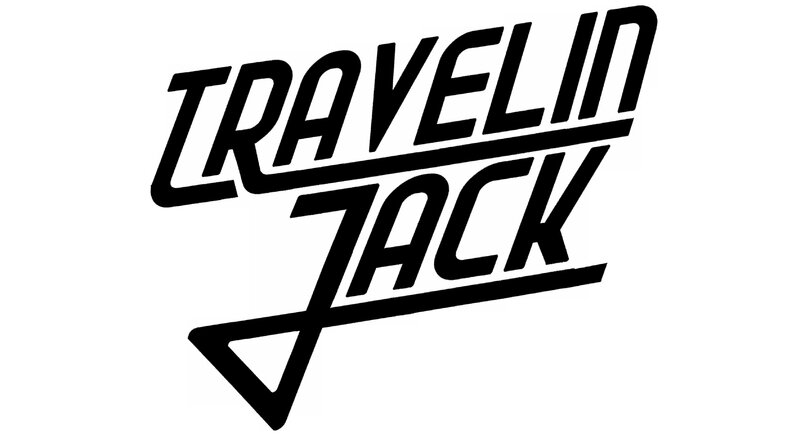 Plus groovy, au tempo un tant soit peu ralenti par rapport à leur premier opus (« New World » – 2015) mais sans pour autant perdre en force et avec une envie flagrante d'expérimenter, de pousser plus loin l'expression artistique de leur Hard Rock retro seventies et sans age à la fois, les allemands de TRAVELIN JACK font impression avec leur seconde offrande, « Commencing Countdown ».
Un vent de liberté et d'une belle inspiration courent, en effet, le long des titres où se retrouve en pleine et réussie évolution, la patte convaincante de TRAVELIN JACK, ce mélange de Rock authentique, de talent et de naturel aux instruments et vocaux, qui a déjà fait se distinguer la troupe de Berlin : dynamisme et chaleur festive, feeling et profondeur sont au rendez-vous, mêlés en un cocktail de Rock/ Hard Rock au groove à large spectre aussi imparable que sa force de persuasion venue d'un Rock nourri à la 'fine rudesse' des origines du genre.
Aussi brillante que leur look seventies à paillettes avec maquillage assorti que le légendaire David Bowie époque Ziggy Stardust n'aurait pas renié et surtout, avec une attitude Glitter retro mais forte et assumée de la part du quatuor, la musique de TRAVELIN JACK mouture 2017, se remarque et marque. La voix forte et à la large palette de Alia Spaceface pose l'ambiance, répondant à son complice malicieusement doué, Flo The Fly, qui forme avec elle, un duo de guitaristes qui en ont sous le pied pour générer l'accroche, épaulés dans leurs méfaits par les basse et batterie non moins efficaces de, respectivement, Steve Burner et Montgomery Shell. Des morceaux tels que le très bon et riche « Galactic Blue », l'optimistiquement (néologisme, certes) dynamique « Keep On Running », l'accrocheur « Journey To The Moon », caracolent en tête mais il faut le reconnaître, talonnés (à plateforme) de près par « Miracles », « Land Of the River », « Cold Blood », « What Have I Done », notamment. En fait, la palette est riche et bien léchée, tout autant que solidement authentique, de quoi trouver satisfaction, d'autant que ces fous de Rock ont bénéficié d'une production analogique et bien menée qui a su rendre toute la vie, la chaleur qui animent leur Hard Rock et son interprétation colorée.
Enthousiastes, déterminés, passionnés, sans compromis, les TRAVELIN JACK ont bel et bien le compte à rebours d'entamé avec leur second album, celui de l'ascension vers les sommets, la reconnaissance de leur art et « Commencing Countdown » en est, assurément, l'une des marches. Leur récente signature chez Steamhammer / SPV, devrait, d'ailleurs, bien les épauler en cela.
Groupe de valeur en vue, il se nomme TRAVELIN JACK !
Tasunka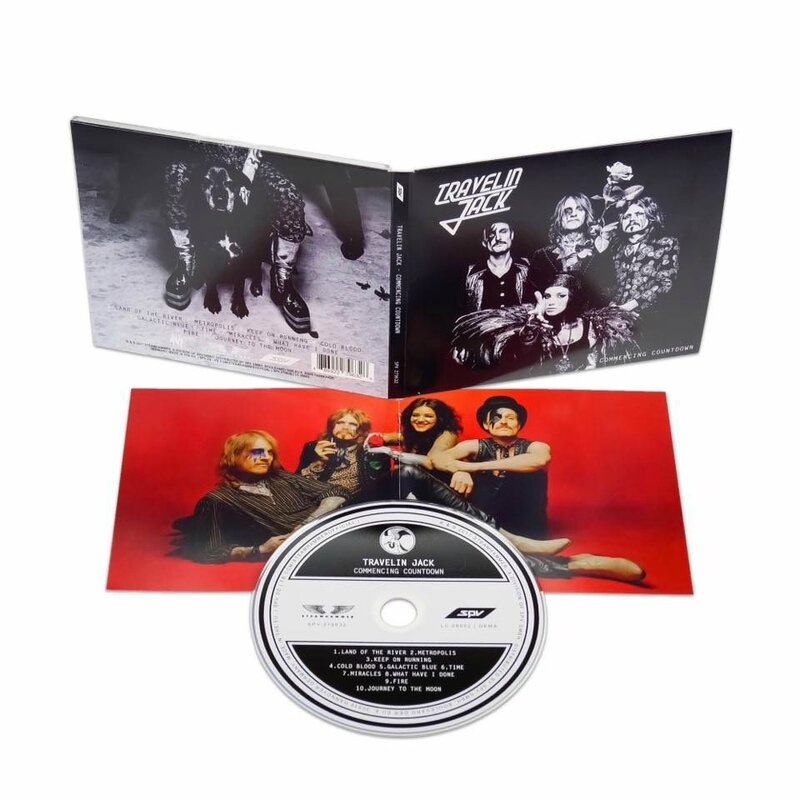 01. Land Of The River 4:31
02. Metropolis 4:04
03. Keep On Running 3:39
04. Cold Blood 4:47
05. Galactic Blue 4:42
06. Time 5:06
07. Miracles 3:51
08. What Have I Done 3:50
09. Fire 4:01
10. Journey To The Moon 3:59
"Commencing Countdown" was recorded by Richard Behrens and Mirko ´Godi` Hildmann at the Schaltraum Studio, an erstwhile broadcasting centre in the formerly East German part of Berlin
---

TRAVELIN JACK Line-Up:
-Alia Spaceface – V / G
-Flo The Fly – G
-Steve Burner – B
-Montgomery Shell – D
---
==>Tour Dates 2017: click here
---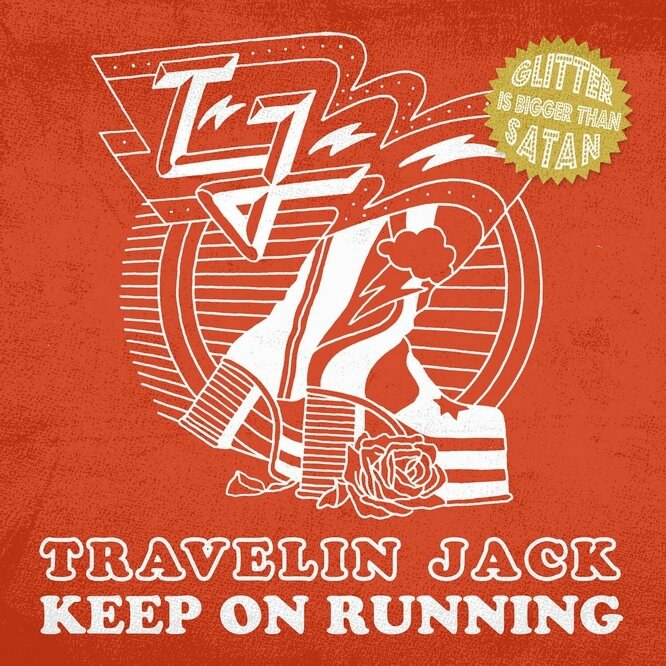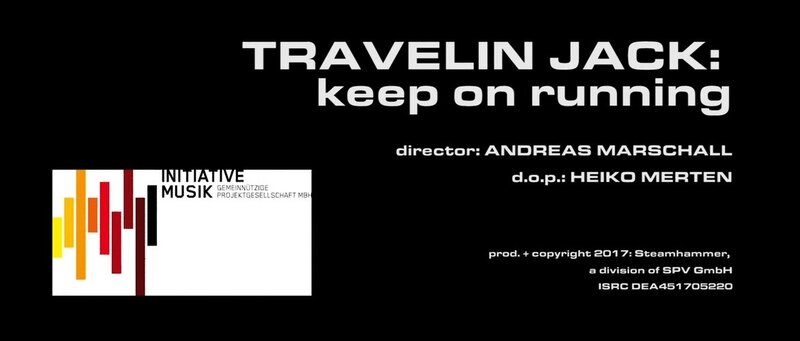 ---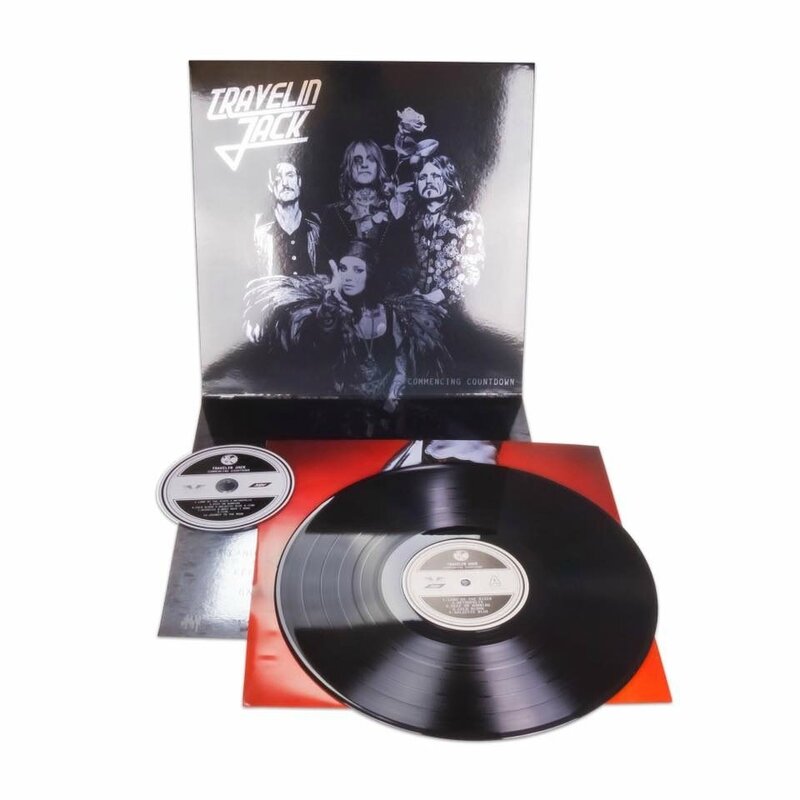 ---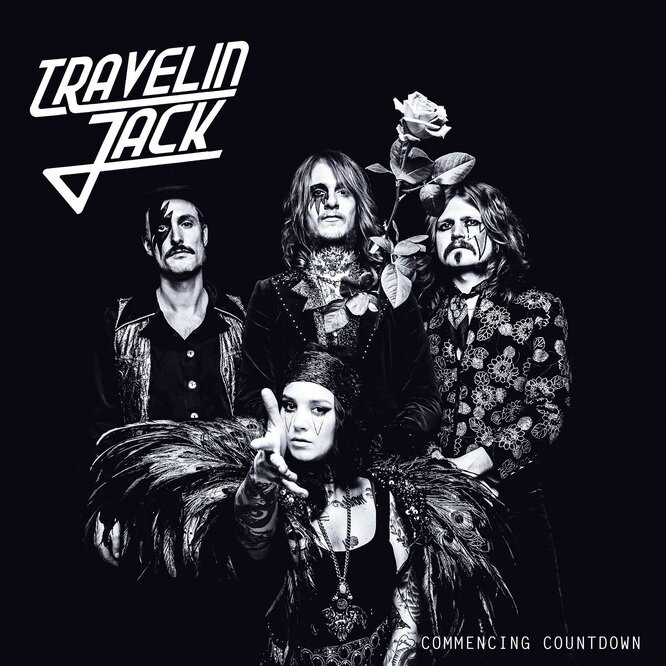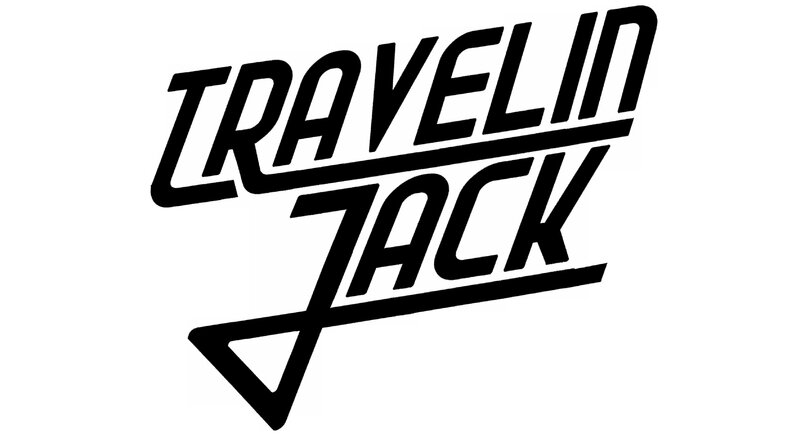 ---