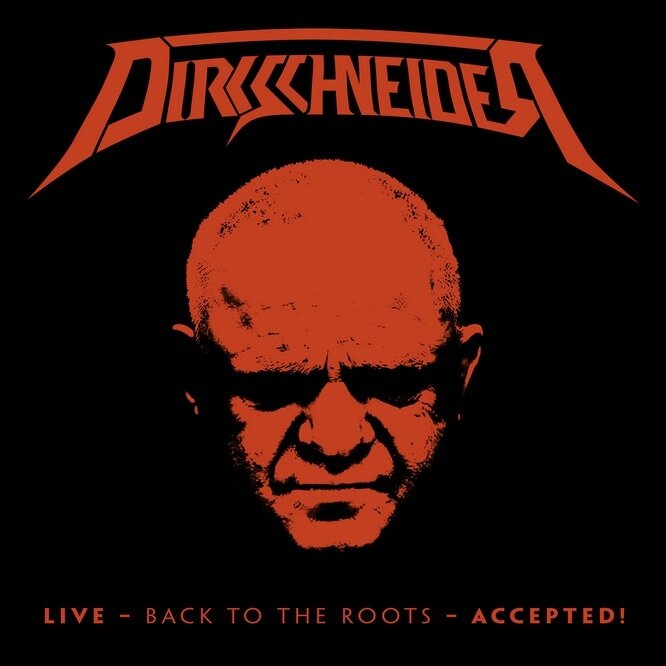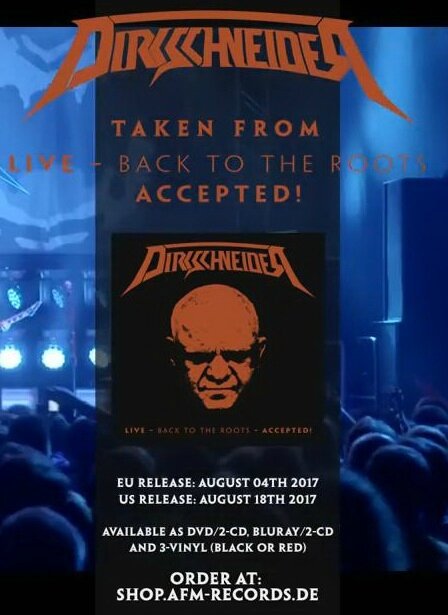 Udo Dirkschneider est un pilier incontesté du Heavy Metal, de par sa voix éraillée et puissante reconnaissable de suite, de par son charisme et sa carrure au propre comme au figuré de frontman et de par sa longue carrière qui couvre quatre décennies, avec, avant de former son propre groupe U.D.O., une page gravée dans le marbre avec ACCEPT jusqu'en 1986 et son départ en solo d'alors. Ceci étant posé, quand l'envie lui a pris de tourner pour la dernière fois la page et en beauté encore, des titres de l'ère ACCEPT des eighties, via une tournée et un live sorti en octobre 2016, qui comprennent en set-list, le meilleur des imparables classiques et des moins joués morceaux de cette époque, c'est logiquement sous le nom de DIRKSCHNEIDER que les choses ont pris corps.
Si en octobre 2016 sortait le bien nommé « LIVE – Back To The Roots » en version deux CDs et pour le plus grand plaisir des fans et de ceux qui voulaient découvrir cette mythique période pour ACCEPT et Udo Dirkschneider, en ce quatre août 2017, ce sont exactement le même concert avec la même set-list à peine augmentée, qui sort à nouveau dans les bacs à l'identique mais cette fois et la différence se situe là, en version DVD intitulée, pour l'occasion: « LIVE – Back To The Roots – Accepted !».
Certes, ce live a été filmé à la demande des fans qui réclamaient qu'après la captation audio de la tournée, une captation vidéo soit réalisée; c'est chose faite en décembre dernier lors de la première partie de « Back To The Roots Tour » à Brno en République Tchèque, certes, mais avec un point qui fait nénamoins lever le sourcil: ce DVD live aurait quand même pu être tourné en premier jet, et sortir en version DVD / 2 Cds directement en octobre dernier; or, en deux étapes, d'abord juste la version 2 CDs puis DVD / 2 CDs, c'est chaud pour le porte-monnaie des fans, isn't it ? Disons que les gagnants sont ceux ayant raté la sortie des 2CDs fin 2016 et qui se rattraperont avec ce très réussi DVD en 2017. En effet, « LIVE – Back To The Roots – Accepted !» apporte tout ce qui fait aimer cette époque Accept / Udo Dirkschneider avec un Udo et sa troupe (filsà la batterie inclus), la même que son groupe U.D.O., avce dinc une troupe dans une forme et une maitrise du sujet des plus accrocheuses. La captation est de qualité autant que le groupe peut l'être et le public est au top de l'enthousiasme comme tous ceux qui vont se plonger dans ces racines Heavy intemporelles, fédératrices hier, comme aujourd'hui. La révérence et le dernier salut de Udo à ces classiques est belle, efficace à souhait et avec une pointe révélatrice de Udo, qui en introduisant, par exemple, le morceau « I'm A Rebel », demande, avec malice: « vous voulez que je joue ce p..tain de vieux titre ? ».
A ne pas manquer la seconde partie de la tournée « Back To the Roots » qui sera, dès octobre 2017, placée sous le signe d'une set list différente de celle du DVD et qui passera par Paris, le 13 décembre prochain: un moment unique, c'est certain, que Udo Dirkschneider tirant le rideau sur ces morceaux mythiques avant de ne plus jouer, à l'avenir, que les titres de U.D.O. !

Tasunka
Tracklist "LIVE – Back To The Roots- Accepted!":
01. Intro
02. Starlight
03. Living For Tonite
04. Flash Rockin' Man
05. London Leatherboys
06. Midnight Mover
07. Breaker
08. Head Over Heels
09. Neon Nights
10. Princess Of The Dawn
11. Winterdreams
12. Restless And Wild
13. Son Of A Bitch
14. Up To The Limit
15. Wrong Is Right
16. Midnight Highway
17. Screaming For A Love Bite
18. Monsterman
19. TV War
20. Losers And Winners
21. Metal Heart
22. I'm A Rebel
23. Fast As A Shark
24. Balls To The Wall
25. Burning
26. Outro - I Give As Good As I Get
27. My Way (bonus)
-Udo Dirkschneider - V
-Andrey Smirnov - G
-Bill Hudson - G
-Fitty Wienhold - B
-Sven Dirkschneider - D
---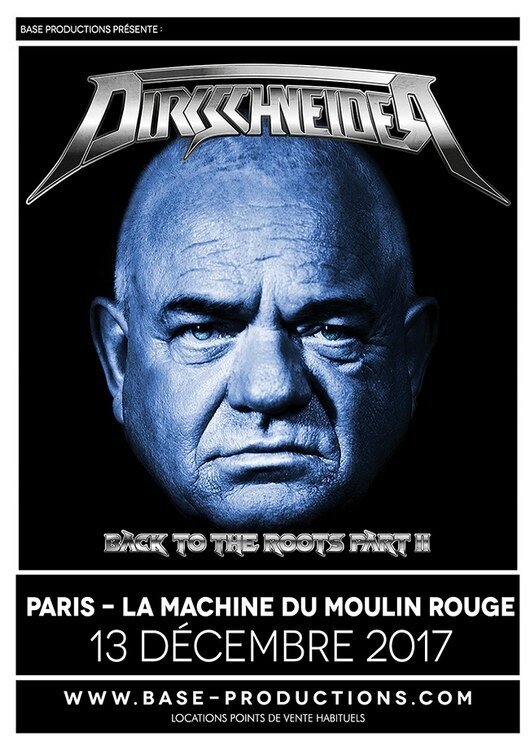 "Back To The Roots Part II" Tour:
01.07.2017 - ES-Barcelona Rock Fest
02.07.2017 FI-Helsinki Tuska Festival
05.07.2017 D-Ballenstedt Rock Harz Festival
29.07.2017 D-Kempten/Buchenberg Rock THE King
04.08.2017 SWE-Knislinge Helgaefestivalen
11.08.2017 BEL-Kortrijk Alcatraz Metal Festival
12.08.2017 D-Hanau Amphitheater/Shooter
18.08.2017 SWE-Falun Sabaton Open Air
01.10.2017 UA-Kharkiv KKZU
03.10.2017 UA-Dnipro Mashinostroiteley
04.10.2017 UA-Kiev Nau
06.10.2017 RU-St Petersburg Kosmonaut
07.10.2017 RU-Moscow Yotaspace Club
08.10.2017 RU-Nizhniy Novgorod Milo Concert Hall
26.10.2017 AUT-Wörgl Komma
27.10.2017 AUT-Wien Szene
28.10.2017 SK-Bratislava MMC
30.10.2017 HU-Budapest Barba Negra
31.10.2017 SK-Kosice Colosseum
02.11.2017 CZ-Ostrava Garage
03.11.2017 CZ-Zlin MOR Cafe
04.11.2017 CZ-Plzen KD Serikovka
06.11.2017 POL-Warschau Progresja
08.11.2017 LV-Riga Palladium
09.11.2017 EST-Tallinn Rockcafe
24.11.2017 NOR-Trondheim Byscenen
25.11.2017 NOR-Jevnaker Glassheim
27.11.2017 DK-Aalborg Skraaen
28.11.2017 DK-Copenhagen Amager Bio
29.11.2017 DK-Aarhus Voxhall
01.12.2017 CZ-Prag Meet Factory
02.12.2017 D-Leipzig Haus Auensee
03.12.2017 D-Oberhausen Turbinenhalle
05.12.2017 D-Hamburg Grosse Freiheit 36
06.12.2017 D-Hannover Capitol
07.12.2017 D-Bremen Aladin
09.12.2017 D-Osnabrück Hyde Park
10.12.2017 D-Berlin Huxley´s Neue Welt
12.12.2017 D-Köln Essigfabrik
15.12.2017 D-Tuttlingen Stadthalle
17.12.2017 D-Stuttgart LKA
19.12.2017 CH-Pratteln Z 7
22.12.2017 D-Geiselwind Music Hall
23.12.2017 D-Mannheim Maimarkthalle Club
Four more shows were added to the "Back To The Roots Part II" tour:
Oct 08, 2017 RUS-Nizhny Novgorod - Milo Concert Hall
Dec 13, 2017 F-Paris - La Machine
Dec 16, 2017 D-Kaufbeuren - All-Kart Halle
Dec 21, 2017 D-München - Backstage Werk
---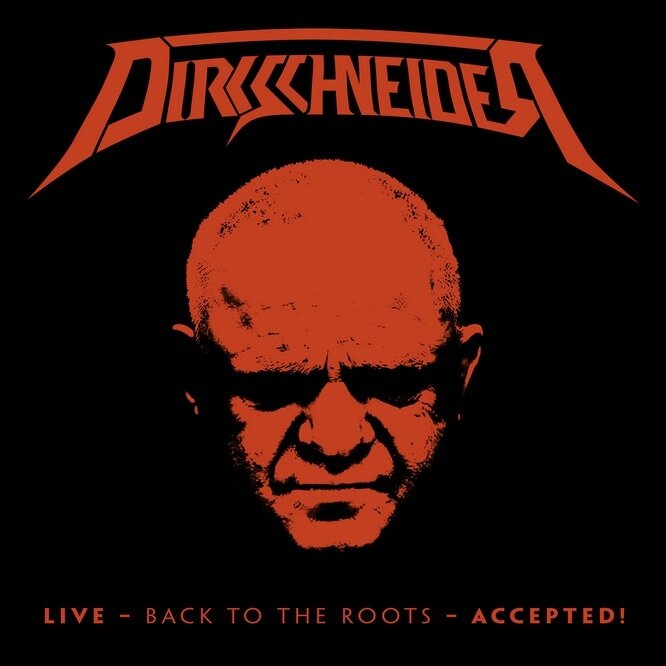 ---