24 juillet 2017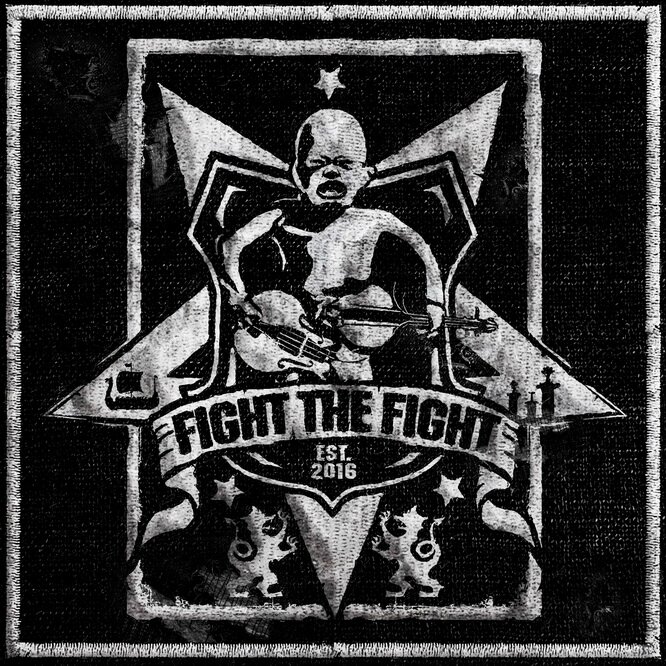 Afin de marquer le cent cinquantième anniversaire de la pièce de Henrik Ibsen : 'Peer Gynt' et avant tout pour célébrer l'œuvre musicale écrite pour cette pièce, par le plus que révéré compositeur romantique classique, Grieg Edvard (1843-1907), quoi de mieux que ses compatriotes norvégiens du très bon groupe montant FIGHT THE FIGHT (voir chronique de leur debut album – janvier 2017), eux qui ont choisi pour l'occasion d'extraire de la pièce l'incontournable opus, 'Anitras' Dance ' à la ritournelle entêtante et bien connue et de la plonger dans leur Metal estampillé Fight The Fight. La sauce prend incontestablement bien et tout en respectant l'esprit de l'opus original, les norvégiens fusionnent le classique avec leur patte Metal aux accents Black, progressif où les guitares généreuses rivalisent de maestria, les vocaux en growl ou voix claire de même, sans omettre de mentionner une section rythmique qui œuvre de conserve avec ses comparses.
La collaboration de Fight The Fight pour cette anniversaire, avec Music Norway, Innovasjon Norge, Peer Gynt AS ainsi qu'avec les producteurs de Bleed and Fantefilm porte ses fruits : l'inspiration est au rendez-vous et FIGHT THE FIGHT rendent un bel hommage à l'œuvre originale et à son auteur Grieg Edvard.
Le Metal et le classique, se marient décidément au mieux, comme l'ont prouvé maintes formations au long des dernières décennies et à présent en 2017, avec les bulldozers d'Oslo: Fight The Fight !

A noter que les norvégiens seront en tournée avec SATYRICON et, ça ne se manque pas, en France pour quatre dates fin septembre, début octobre: à vos agendas !

Tasunka
---
FIGHT THE FIGHT will also be going on tour supporting the black metal giants SATYRICON, starting from the end of September 2017.
==> See tour dates below:
August 3rd - August Burns Red, Copenhagen, Denmark
August 4th - August Burns Red, Oslo, Norway
Satyricon European Tour:
September 24th - Hamburg, Germany
September 25th - Essen, Germany
September 26th - Tilburg, Germany
September 27th - Vosselaar, Belgium
September 29th - London, UK
September 30th - Paris, France
October 1st - Nantes, France
October 2nd - Toulouse, France
October 4th - Madrid, Spain
October 5th - Barcelona, Spain
October 6th - Montpellier, France
October 7th - Bologna, Italy
October 9th - Zürich, Switzerland
October 10th - Munich, Germany
October 11th - Vienna, Austria
October 12th - Prague, Czech Republic
October 14th - Krakow, Poland
October 15th - Warsaw, Poland
---

---