11 juillet 2017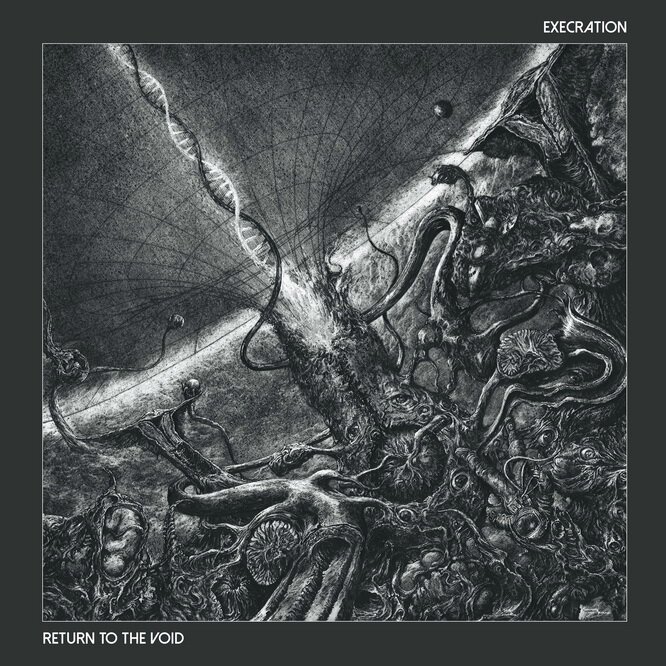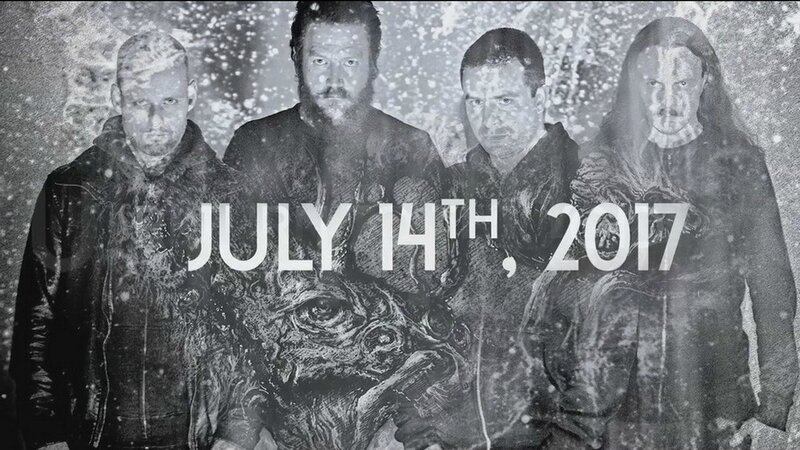 Aller droit à l'essentiel et condenser leur Death Metal via l'arsenal d'atouts dont dispose la bande, pour en tirer et n'en garder que l'essence, tel a été le mot d'ordre pour EXECRATION lors de la création de leur pépite de tourbillon de Thrash, Death, Black et même de pointes d'éléments Heavy, qu'est «Return To The Void ».
Avec des compositions et une interprétation vocale et instrumentale toujours plus dynamiques, en un condensé, donc, qui aligne le résultat de cette volonté précitée en préambule, à savoir, frapper fort, d'un coup et surtout, qu'il n'y ait aucun temps mort, aucun élément inutile ou perturbateur du / des rythmes, de l'intensité qui courent tout du long des quarante deux minutes du nouvel album : aller droit au cœur du sujet, était le leitmotiv et les norvégiens ont assurément atteint leur objectif et avec une redoutable habileté qui n'a d'égale que l'inspiration dont ils ont fait montre.
Les morceaux sont riches, habités et vous projettent sombrement efficacement dans des variations rythmiques complexes où lent et rapide se côtoient, se complètent, se défient avec intelligence et naturel à la fois, tout comme peuvent le faire les atmosphères, les ressentis qui façonnent l'empreinte de tout « Return To The Void ». Comme pour leurs deux précédents opus, Execration ont tenu à garder la sensation du live, en enregistrant dans ce sens, en captation propice à un tel résultat et ce choix était judicieux: le feeling ressenti au long des titres est bel et bien celui d'un album qui sonne fièrement, fiévreusement live, ce qui participe pleinement à l'accroche imparable de « Return To The Void ». Impossible de résister à la vague déferlante du puissant « Return to The Void », du transcendant, fort et hypnotique et sans doute 'l'un des meilleurs, si ce n'est le meilleur , de ces sept morceaux et deux instrus : « Det Uransakelige Dyp ». difficile, de même, de ne pas succomber à « Cephalic Transmissions », "Eternal Recurrence ", mais vu que comme c'est parti, c'est l'ensemble des morceaux qui va se retrouver cité, alors, disons que oui, c'est bien tout l'album qui fait mouche et avec des pointes encore plus notables côté accroche, encore.
Autant pour ce qui est des paroles et de la musique, le thème / concept qui anime et imprègne littéralement « Return To The Void », évoque les mystères de l'univers, en une virée dans le temps et l'espace, dans le monde philosophique, dans le monde des rêves. D'ailleurs, côté artwork, il est à saluer l'œuvre de Zbigniew M. Bielak, qui a su, avec talent, exprimer visuellement l'essence-même de « Return To The Void ».
Execration délivrent, en somme, avec « Return To The Void », un album marquant; un album qui, contrairement à son titre « Retour vers le Néant », devrait, au contraire, propulser les norvégiens dans la direction opposée !
Tasunka
"Return To The Void" track-listing:
01.Eternal Recurrence
02.Hammers of Vulcan
03.Nekrocosm
04.Cephalic Transmissions
05.Blood Moon Eclipse
06.Unicursal Horrorscope
07.Through the Oculus
08.Return to the Void
09.Det Uransakelige Dyp
"All the basic tracks (drums, guitars, bass) were recorded live in Execration's rehearsal studio in Oslo over the course of a weekend. Vocals, synths, and various effects where recorded the following weeks with assistance from Andreas Tylden (One Tail, One Head / Altaar). The album was then mixed and mastered by Tom Kvalsvoll of Kvalsonic Labs." dixit Execration.

EXECRATION Line-Up:
-Cato Syversrud - D
-Christian Johansen - G/ V
-Jorgen Maristuen - G / V
-Jonas Helgemo - B
---

---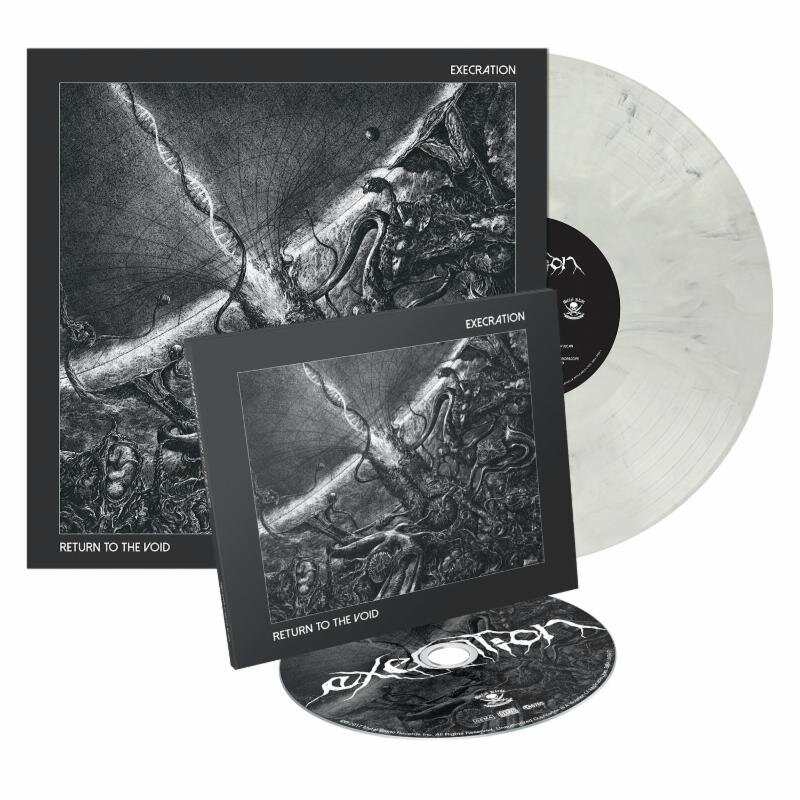 ---