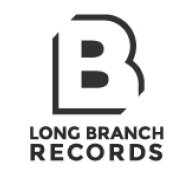 (Europe) / eOne (Rest Of the World)

Quand Will Putney, guitariste, producteur et fondateur de FIT FOR AN AUTOPSY, déclare que « The Great Collapse » est l'album le plus fort de leur catalogue, on en salive d'avance. Le groupe étant, effectivement, habitué à tout broyer sur son passage avec son Deathcore novateur de premier ordre, intelligent et très investi, inspiré, alors, il tardait de mettre le brulot dans le lecteur et d'exploser les enceintes volume au maximum, comme il se doit quand on a un grand cru comme ça à savourer.
Et pour un grand cru, « The Great Collapse » en est un: l'humeur, l'atmosphère sont capiteuses et vénéneuses au point de se prendre comme autant de punchs droit dans les tripes, la densité, l'agitation des émotions exprimées avec une de ces forces de conviction et un investissement qui s'entendent, se ressentent, via toute la troupe, des vocaux redoutables au trio de guitares, sans omettre une basse et une batterie au top pour lâcher les chiens à pleine intensité. On est ici en présence d'un album propulsé par son puissant néo-post Deathcore, qui agit tel une déflagration superbe et fédère haut la main. Les paroles font, quant à elles, partie intégrante de la réussite et sont, comme toujours avec Fit For An Autopsy, des brulots engagés dénonçant pour exemple, le chaos engendré par l'homme via son rapport à l'environnement. Quant au son, il assure en plein pour ce qui est de délivrer à son maximum la furie habilement dosée, l'agitation qui animent les titres et que la bande de ces musicien doués, soudés, assure à magnifier. Des morceaux tels que les excellents « Head Will hang », « Black Mammoth » et ses chœurs, le génial final avec « Spiral », en passant par « When The Bulbs Burn Out », « Hydra », « Too Late », "Iron Moon" (avec en guest vocal, Kevin McCaughey-Ion Dissonance), tous vous rentrent sous la peau.

Magnifiquement intense en agressivité bien menée et en émotions, atmosphères puissantes, ce quatrième opus, « The Great Collapse » est
un must d'album: les porteurs de flambeau que sont FIT FOR AN AUTOPSY, ont fait très fort !

Tasunka

"The Great Collapse" Tracklisting:
01. Hydra
02. Heads Will Hang
03. Black Mammoth
04. Terraform
05. Iron Moon (feat. Kevin McCaughey -Ion Dissonance)
06. When The Bulbs Burn Out
07. Too Late
08. Empty Still
09. Spiral
LINE-UP:
-Joe Badolato - Vocals
-Patrick Sheridan - Guitars
-Will Putney - Guitars
-Tim Howley - Guitars
-Peter Spinazola - Bass
-Josean Orta - Drums
---
==> PS perso pour une fois:
Merci à FIT FOR AN AUTOPSY pour leur vidéo et single « Black Mammoth », pour leur soutien au combat actuel des nations amérindiennes, notamment des Lakotas dans le Dakota du nord (USA): combat contre le désastre environnemental du au pipeline de pétrole qui est en train d'être installé, qui traverse une réserve indienne, des lieux sacrés Sioux et représente un réel danger de contamination pour l'eau et ainsi, de tout ce qui vit. Oui, ça se passe, maintenant, au 21ième siecle !
'Hooka Hey' !
==> FIT FOR AN AUTOPSY vend un T-shirt dont les bénéfices iront directement en soutien au combat des Sioux @ Standing Rock: cliquer ici :)

FIT FOR AN AUTOPSY's Political "Black Mammoth" Video Tackles North Dakota Pipeline Controversy
Fit For An Autopsy commented on the themes of the song saying:
"We were recording the new record when the shit hit the fan in North Dakota, and I felt compelled to write a song that would address it," says guitarist and producer Will Putney. "This short clip we pieced together gives a little insight into the events that have transpired over the past few months throughout the protests."
"It got bad, then it got better, then it got worse, and now the natives of North Dakota need more help than ever, so we're launching an additional CD/Shirt bundle in conjunction with the single. All the profits from this sale will go directly to the Standing Rock Sioux Tribe – Dakota Access Pipeline Fund. No one in this country should have their rights denied or their homes taken from them."
==> The band are selling a t-shirt with proceeds going to the Standing Rock Sioux Tribe. Order one here

---
Directed by Max Moore (CODE ORANGE, OF MICE AND MEN)
---
---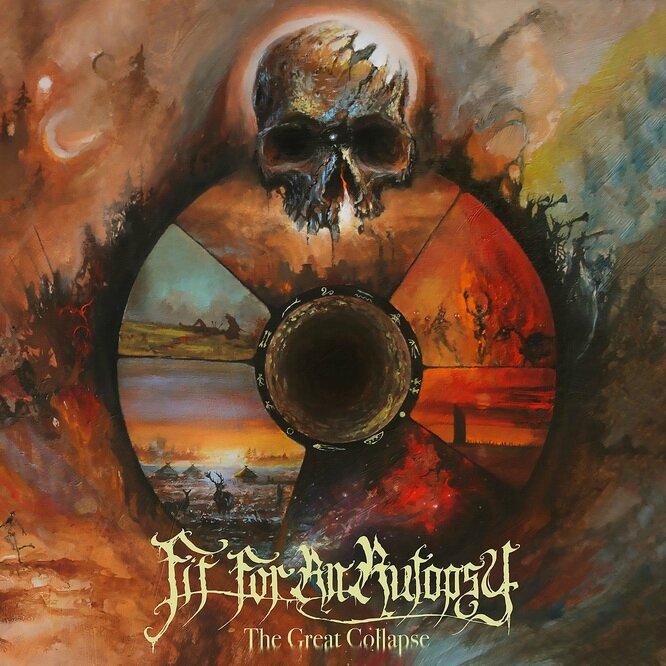 ---