12 décembre 2016

Release Date: November 11th, 2016
Release Date USA/Canada: November 18th, 2016
Territory: World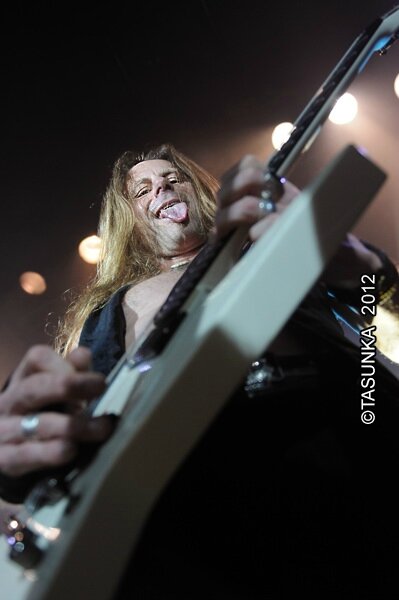 FREEDOM CALL apporte son Speed Power Metal puissant, mélodique et hymnique depuis 1999 et « Stairway To Fairyland »,
aussi, une pierre supplémentaire à l'édifice déjà bien solide des allemands, « Master Of Light », est une nouvelle qui donne la pèche d'avance, étant donné qu'il est de notoriété publique que le groupe assure dans le 'Happy' Metal dynamique, dans la qualité et une de ces passions pour ce qu'ils aiment autant faire que les attentes sont très souvent comblées avec FREEDOM CALL.
Et la cerise sur la gâteau, c'est que l'une des grandes satisfactions de la bande est de communiquer son plaisir au public, un public qui, concert après concert, le lui rend bien ; d'ailleurs, lors de la dernière tournée, le courant est à nouveau passé et de façon si intense entre salle et scène que dopé à cette énergie et des plus inspirés, FC se sont attelés à « Master Of Light » et l'ont terminé en à peine quelques mois.
Le résultat est un coffre aux trésors de nouveaux morceaux où le Metal multi-facettes de la formation fait merveille, elle qui dégaine avec une de ces aisances, titres speedée, pied au plancher, ballades et mid-tempos, ainsi qu'une pointe de progressif et le tout sans cassure dans le rythme de l'album, et ça marche : on tape du pied, se fracasse et avec plaisir encore, la nuque à headbanger en cadence, chante à pleins poumons, emporté par ce qui se révèle être un sacré album, efficace pour mettre de bonne humeur et fédérateur au possible. Produit à nouveau par Chris Bay et Stephan Ernst, aussi responsable de la co-production de "Land Of The Crimson Dawn" (2012), "Beyond" (2014) and "Eternity – 666 Weeks Beyond Eternity" (2015), « Master Of Light » sonne de toute sa qualité et son naturel dynamique et hymnique en un feu d'artifice positif à souhait.
En parlant de philosophie positive, propre à FREEDOM CALL, il est à citer la pochette mais qui, bien sûr, est à prendre au second degré, le groupe faisant volontairement montre d'un fort sens de l'humour sur lui-même ;)

Galette et troupe hautement recommandées donc, surtout quand on entend des incontournables au long de « Master Of Light », tels que, pour exemples, « A World Beyond », « Master Of Light », « Cradle Of Angels », « Emerald Skies », « Ghost Ballet » ou encore « High Up ».
A noter que la tournée 2017 pour « Masters Of Light » emmenera la 'Happy Metal Band' en France, aussi : de quoi se dire que l'année qui arrive s'annonce belle !

Tasunka

FREEDOM CALL "Master Of Light"

Format: CD
Packaging: DigiPak + Poster
=> Attention: emerald green Cover

Format: 2LP + CD
Packaging: Gatefold, 180 g, printed inner sleeves, CD in paper sleeve,blue vinyl
=> Attention: blue Cover

Format: Boxset => 1.000 units, only Europe
Packaging: incl. Digi, Bonus CD, sun glasses, sticker, hand signed photo card from the whole band
=> Attention: red Cover


Tracklisting "Master Of Light":

Digi Version

01. Metal Is For Everyone 4:52
02. Hammer Of The Gods 3:11
03. A World Beyond 5:54
04. Masters Of Light 5:29
05. Kings Rise And Fall 4:02
06. Cradle Of Angels 5:03
07. Emerald Skies 3:39
08. Hail The Legend 3:58
09. Ghost Ballet 3:07
10. Rock The Nation 3:11
11. Riders In The Sky 4:15
12. High Up 3:03
FREEDOM CALL Line-Up:
-Chris Bay: Vocals & Guitars
-Lars Rettkowitz: Guitars, Backing Vocals
-Ilker Ersin: Bass, Backing Vocals
-Ramy Ali: Drums, Backing Vocals

Discography (all on SPV/Steamhammer):
1999 Stairway To Fairyland
2001 Crystal Empire
2002 Eternity
2004 Live Invasion (live)
2005 The Circle Of Life
2007 Dimensions
2010 Legend Of The Shadowking
2011 Live In Hellvetia (live)
2012 Land Of The Crimson Dawn
2013 Ages Of Light (best of)
2014 Beyond
2015 Eternity – 666 Weeks Beyond Eternity (re-release)
2016 Master Of Light
---
---
== All Tour Dates: click above ;)
/ Dates En France:
24/02/2017 – Colmar
Le Grillen - Master of Light Tour 2017 Support: Syr Daria & more

25/02/2017 – Pagney derrière Barine
Chez Paulette - Master of Light Tour 2017 Supports: Syr Daria & more

26/02/2017 – Paris
La Boule Noire - Master of Light Tour 2017 + Special Guest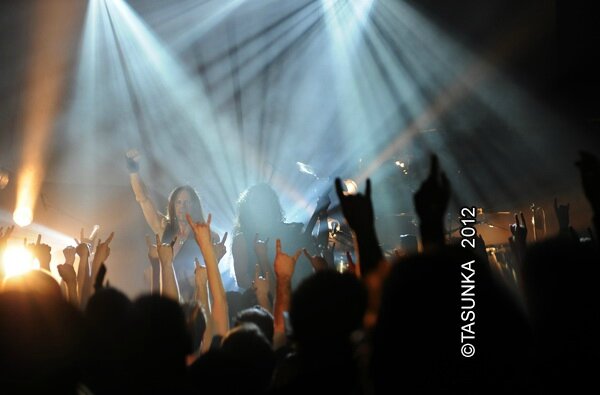 ---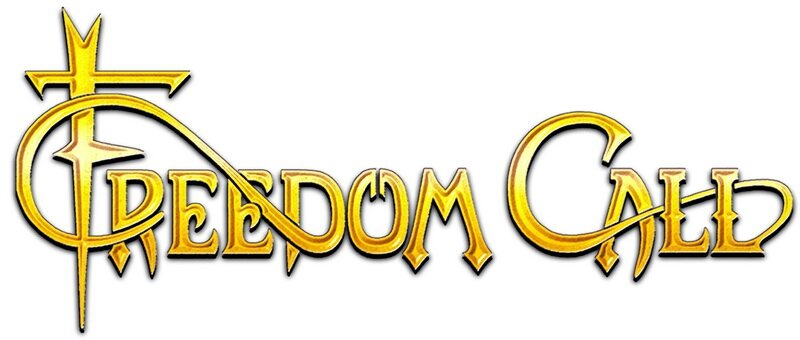 ---