08 décembre 2016
==>The CD and the Vinyl-version have a different Cover Artwork! ;)
/ Les versions CD et VYNILE ont chacune leur pochette! ;)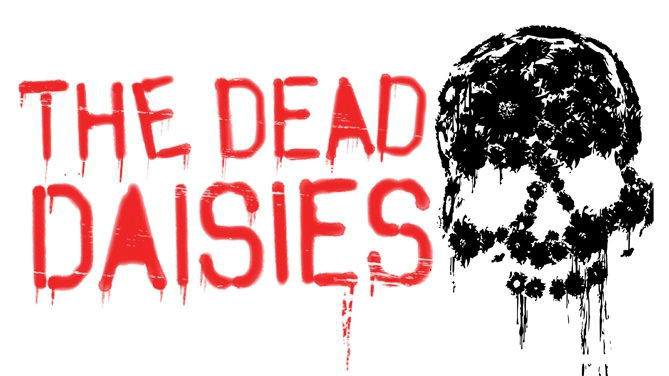 Release Date : August 05th, 2016
Territory: World
=(Spitfire Music / SPV)=
Difficile de mettre la barre plus haute côté line-up de rêve comme celui que peut aligner ce collectif musical qu'est THE DEAD DAISIES, difficile aussi de voir le Rock'n' Roll intemporel, son esprit de liberté, de fun, de pur plaisir et de puissance dynamique en diable, mieux représenté et salué, interprété, qu'avec cet all-star project sorti tout droit des intentions de son fondateur de guitariste et compositeur : David Lowy (Red Phoenix, Mink).
Pour ce troisième opus à la formation de nouveau cinq étoiles et au titre évocateur, « Make Some Noise », le ton est donné, c'est option volume à fond et plaisir garanti. Hautement addictives, les dix nouvelles compositions plus deux reprises, vont vous rentrer sous la peau, vous enflammer avec leur Rock aux solides bases qui plongent dans les racines Rock / Hard Rock 70's - début 80's et ce, qu'il soit plein gaz, plus mid-tempo et toujours passionné et bien entendu, hymnique à souhait. L'expérience des pointures (line-up en fin de chronique) à l'origine de cette petite perle d'album assure à tous niveaux et n'a d'égale que l'enthousiasme, le pied pris de façon évidente par tous les protagonistes de ce « Make Some Noise » et de même pour Marti Frederiksen (Aerosmith, Def Leppard, Mötley Crüe, Buckcherry) qui a, lui aussi, visiblement allié plaisir et professionalisme, en enregistrant et produisant ce numéro trois de chez THE DEAD DAISIES.
THE DEAD DAISIES et « Make Some Noise » ont mis dans le mille : indispensables groupe et nouvel album, en somme !

Indispensable tout autant, de les voir en live, d'autant que la formation sera de passage en France pour trois dates (flyer ci-dessous), à l'occasion de leur European Winter Tour ;)
Tasunka
"Make Some Noise" Tracklisting:
01. Long Way To Go
02. We All Fall Down
03. Song And A Prayer
04. Mainline
05. Make Some Noise
06. Fortunate Son (Cover of Creedence Clearwater Revival)
07. Last Time I Saw The Sun
08. Mine All Mine
09. How Does It Feel
10. Freedom
11. All The Same
12. Join Together (Cover Of THE WHO)
Recorded and produced in February, march 2016 in Nashville by Marti Frederiksen (Aerosmith, Def Leppard, Mötley Crüe, Buckcherry)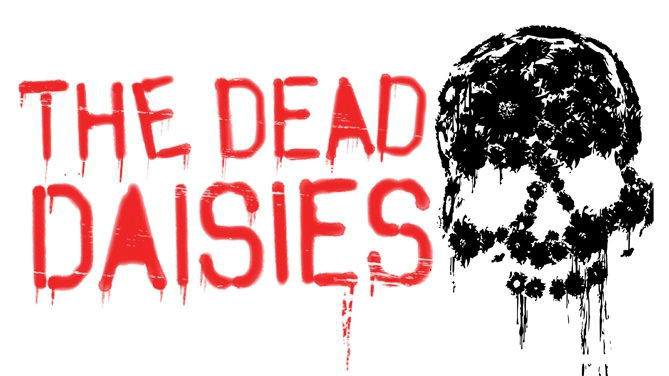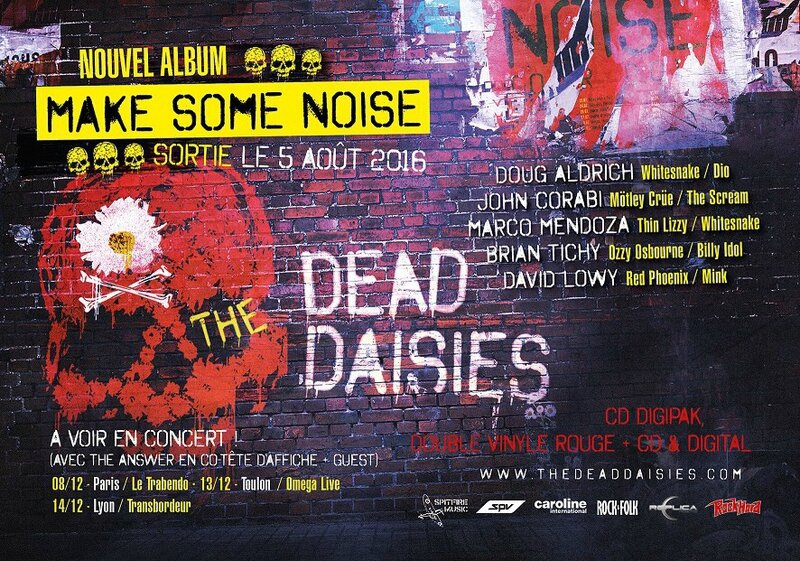 A VOIR EN CONCERT EN FRANCE !
(avec The Answer en co-tête d'affiche + guest)
-08/12 - Paris / Le Trabendo
-13/12 - Toulon / Omega Live
-14/12 - Lyon / Transbordeur
---

---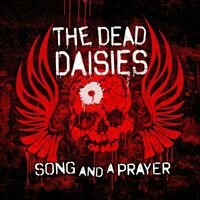 ---
---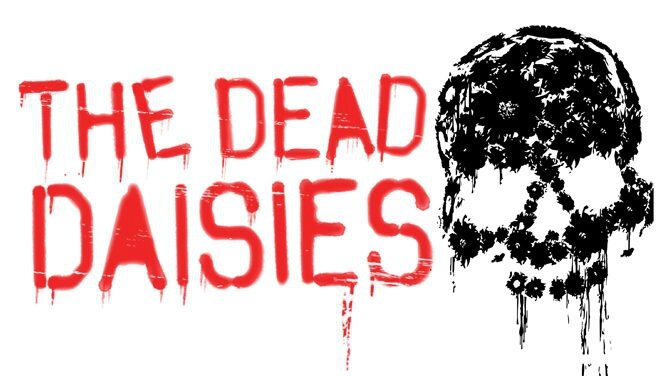 ---