06 décembre 2016
Avec « Devil May Care », on est en présence d'un Postcore / Metalcore agressif, au rythme soutenu, aux guitares lourdes et agiles à la fois, tout le chant qui se voit être double, écorché, sombre et clair, mélodique quand l'atmosphère le demande et le plus beau, c'est que les allemands d'ANNISOKAY mêlent les deux, alternent avec intelligence les ambiances pour créer des morceaux intenses et aussi parlants que possible.
L'émotion, la rage sont au rendez-vous en des montrées en puissance très appréciables des chants et riffs / soli, soutenues par une indéfectible et redoutable basse et une batterie indispensable à l'alchimie Metalcore qui réussit à délivrer, avec efficacité, cette sensation d'urgence. Les parties électroniques participent à la bonne impression de l'ensemble, la majorité des titres se révélant être des coups de poings. Pour leur troisième effort, ANNISOKAY frappent fort et même si tout n'est par parfait, notamment via un chant clair parfois traité de façon trop synthétique, il n'en reste pas moins que « Devil May Care » vaut le détour et l'arrêt :
avec leur nouvel album, les cinq d'ANNISOKAY confirment être un groupe de valeur, totalement engagé dans sa musique, investi à 100% âme et tripes !

Tasunka

"Devil May Care" Track-List:
01-Loud
02-What's Wrong
03-Smile (featuring Marcus Bridge of NORTHLANE)
04-D.O.M.I.N.A.N.C.E
05-Blind Lane
06-Thumbs Up,Thumbs Down (featuring Christoph von Freydorf of EMIL BULLS)
07-Hourglass
08-Photographs
09-Gold
10-The Last Planet
Line Up ANNISOKAY:
-Dave Grunewald - Shouts
-Christoph Wieczorek - Guitar & Vocals
-Philipp Kretzschmar - Guitar
-Norbert Rose - Bass
-Nico Vaeen – Drums

Discography :
-2014 debut "The Lucid Dream[er]"
-2015 "Enigmatic Smile"
-08/2016 Michael Jackson cover-EP "Annie Are You Okay?"
-11/2016 "Devil May Care"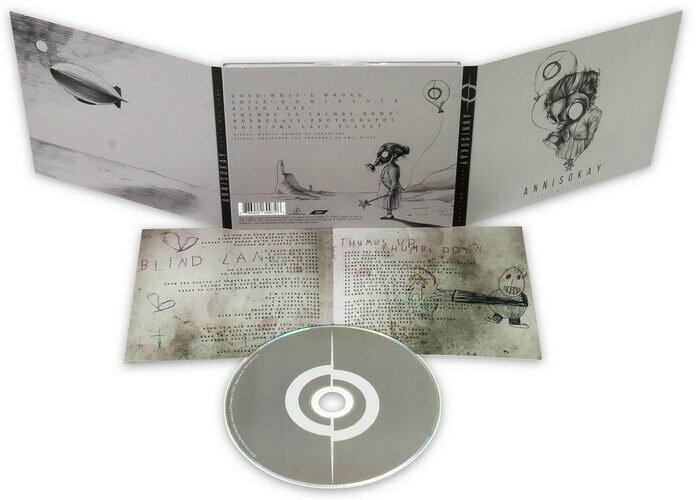 ---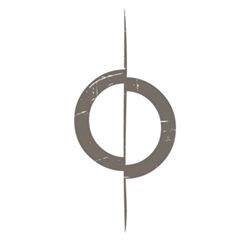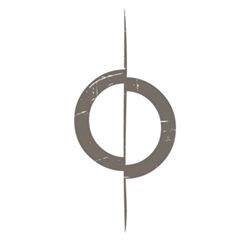 ---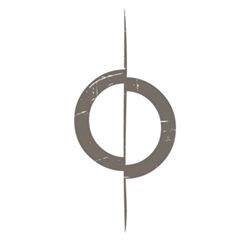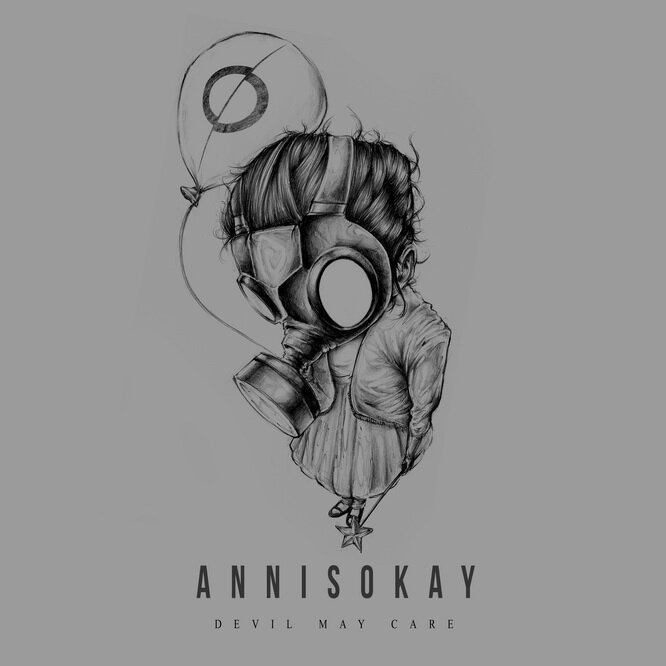 ---