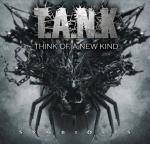 "Symbiosis"
(Symbol Muzic / Believe Digital)
Release Date : 21 Sept. 2015
Pour leur troisième opus, « Symbiosis », les français de Think Of A New Kind (T.A.N.K.) continuent d'enfoncer le clou et de graver dans le marbre du Death mélodique, la forte impression laissée à chacune de leurs sorties depuis le tout premier album « The Burden Of Will » unanimement salué par tous.
Leur Death mélodique se montre toujours plus mature, incisif, marquant de mélodies, de riffs de tueurs ou de narrateurs, de cette agression qui vous emporte et donne la chair de poule de par son intensité, son côté naturel et droit au but. L'équilibre est trouvé entre Death massivement coup de poing et mélodiquement abouti pour que chacun apporte à l'autre, se réponde, se complète, se mette en valeur sur tout un « Symbiosis », qui fait se prendre une claque au long de ses diverses atmosphères.
La production, une nouvelle fois confiée aux manettes expertes de David Potvin (One-Way Mirror, Lyzanxia, Phaze 1), au Dome Studio, est de qualité pour rendre la dynamique, la subtilité, l'agressivité et ce côté vivant des nouvelles compositions, interprétées assurément toutes tripes et passion dehors. La technique des musiciens et chanteur est assurément au service des compositions pour les rendre vibrantes, parlantes et accrocheuses au possible et c'est bien le cas : notamment sur des morceaux tels que les superbes «Troubled Days », « Like Vultures », « Blood relation » et le final « The Edge Of Time », sans oublier de mentionner « Symbiosis », « From The Straight And Narrow », « Legacy ».
Tout comme le groupe avait accueilli un featuring pour le précédent et second album, « Spasms Of Upheaval» (2012) sur le titre « Inhaled » avec Jon Howard de THREAT SIGNAL, cette bonne habitude est perpétuée avec, cette fois, le chanteur de SOILWORK, Björn « Speed » Strid, en guest sur le très accrocheur et riche « Blood Relation ». T.A.N.K. seront d'ailleurs en tournée européenne avec SOILWORK et HATESPHERE dont quatre dates en France, mi décembre 2015. Ce sera l'occasion pour la bande de présenter son nouveau guitariste, Charly Jouglet, le duo des six cordes avec Nils Courbaron étant de nouveau au complet; une bonne nouvelle qui se salue tout comme ce nouveau membre du groupe. (voir la vidéo de présentation)
T.A.N.K. est un groupe de valeur que la scène Metal peut se vanter de compter à son bord: à l'image de son artwork classieux, « Symbiosis » en étant la preuve accomplie.

Merci à tous ceux qui ont aidé T.A.N.K. lors de leur campagne INDIEGOGO pour rassembler des fonds : but atteint grace à vous ! :)

Tasunka
« Symbiosis » Tracklisting :
01-Away ?
02-Symbiosis
03-From The Straight And Narrow
04-Baneful Storm
05-Nihil
06-Blood Relation
07-The Chrysalis
08-Troubled Days
09-Drawing Hope
10-Legacy
11-Like Vultures
12-The Edge Of Time

Line-Up T.A.N.K. 2015 :
-Raf Pener: V
–Charly Jouglet: G (2015)
-Nils Courbaron: G
-Olivier d'Aries: B
-Clément Rouxel: D
-Additional guests on "Symbiosis" album:
-Björn "Speed" Strid: Guest Vocals on "Blood relation"
-Jessy Christ: Guest Vocals on "The Edge Of Time"
-David Potvin: Additional Choirs / Backing Vocals
-Mine Krause: Violin
-Andrei Malakhov: Viola
---
Interview Clément Rouxel (@Paris Hard Rock Cafe - 08 Oct 2015): ici ;)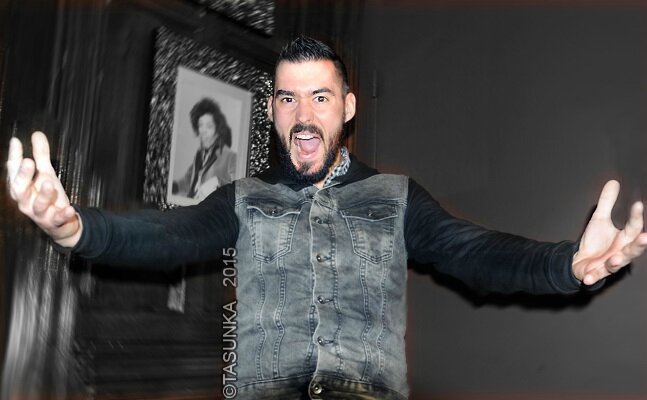 ---
---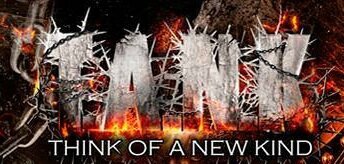 European Tour Dates With SOILWORK & HATESPHERE:
27th November : KB , Malmö , Sweden
28th November : Herford X , Herford , Germany
29th November : Kufa , Lyss , Switzerland
30th November : Le Port Franc, Sion, Switzerland
1st December : Colony Club , Brescia , Italy
2nd December : Backstage Halle , Munich , Germany
3rd December : Schlachthof , Wiesbaden , Germany
4th December : Hellraiser , Leipzig , Germany
6th December : Bi Nuu, Berlin , Germany
7th December : Logo , Hamburg, Germany
8th December : Luxor , Koln , Germany
10th December : 013, Tillburg , Netherlands
11th December : Biebob , Vooselaar , Belgium :
12th December : Rock n Noël, Lievin, France (Headliner)
14th December : Trabendo, Paris, France
18th December : CC John Lennon , Limoges , France
19th December : CCO , Lyon , France
---
---