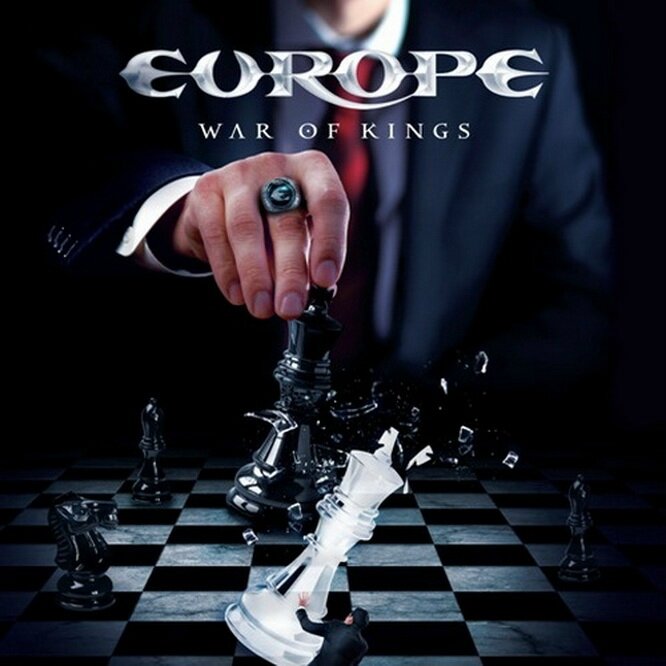 (UDR Records / Warner)
Release Date : 6th march 2015 / Sortie: le 6 mars 2015
Désirant un son plus 'Classic Rock' pour leur dixième album, EUROPE se sont donc adjoint les services de Dave Cobb dont le groupe avait pu apprécier sa production pour RIVAL SONS et notamment, sa façon de faire sonner la batterie du jeune groupe américain, ce qui a initié cette envie de collaborer ensemble. Direction, donc , les Studios PanGaia à Stockholm pour donner vie aux nouvelles compositions des suédois. Et voilà le résultat de ces efforts et de cette passion conjugués pour faire de la musique qui sonne, « War Of Kings ».
Et combien cet album peut exaucer tous les vœux d'amateurs de Rock classique nourri aux racines teinté seventies à la LED ZEPPELIN, DEEP PURPLE ou encore BLACK SABBATH, avec cette touche de Blues Rock, de Son 'vintage' tout en étant moderne et intelligemment équilibré entre racines et présent. l'ensemble est fort abouti, réussi et avec les aspérités qui font que les compositions sonnent de façon naturelle, limite saturée dans les basses, y compris sur les guitares, comme sur « Children Of The Mind », ce qui participe à l'atmosphère moite, chaude comme un ciel lourd du sud profond, envoutante de l'ensemble, où les graves sont à l'honneur, en contre-point de la voix de Joey Tempest. D'ailleurs , le frontman confesse que « War Of Kings » est l'album qu'au sein du groupe, tous avaient toujours voulu faire depuis gamins et que Led Zeppelin, Deep Purple et Black Sabbath ou encore THIN LIZZY tournaient sur leurs platines.
Le don de créer des mélodies imparables, suaves ou rock, n'a pas déserté les rangs de EUROPE, au contraire: on retrouve ici l'art des suédois qui marche à plein, quelque soit l'ambiance du titre: Blues Rock, Classic Rock, mid-tempo, ballades soul. Rien à ajouter, EUROPE viennent tout bonnement de sortir un bijou d'album Classic Rock aux atouts et facettes qui brillent comme du diamant : fin, racé et aux groove et feeling bluffants.
Leur route a été longue et semée de succès puis d'embuches et enfin, après une re-formation douze ans auparavant suivie de maintes tournées et efforts, EUROPE a retrouvé sa place au sommet via notamment « War Of Kings ». Album sur lequel tout le groupe a d'ailleurs rejoint Joey Tempest et le bassiste John Levén lors de la composition des nouveaux titres, ainsi que Dave Cobb, lui-même, qui a co-écrit le très émouvant et chargé en émotions « Angels (With Broken Hearts)».
« War Of Kings » s'inscrit, donc, comme un incontournable dans la carrière des légendes du Rock Suédois et ce, tout autant que les huit concerts que la troupe donnera en invités spéciaux de SCORPIONS fin 2015 : à vous de jouer pour vous procurer ces immanquables d'album et places de concerts !

Tasunka
« War Of Kings » Track-List :
-01) War Of Kings
-02) Hole In My Pocket
-03) Second Day
-04) Praise You
-05) Nothin' To Ya
-06) California 405
-07) Days Of Rock'n'Roll
-08) Children Of The Mind
-09) Rainbow Bridge
-10) Angels (With Broken Hearts)
-11) Light It Up
Bonus: Vasastan (Instrumental)

-Joey Tempest – V / G / K
-John Norum – G
-John Levén – B
-Mic Michaeli – K / G
-Ian Haugland – D
---
---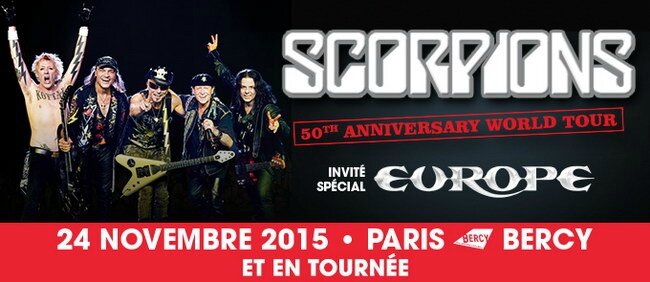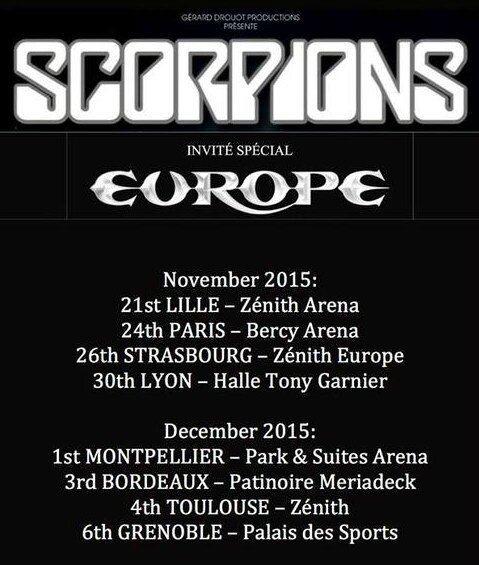 ---

Press Conference (In French) With Joey Tempest @ Hard Rock Cafe - Paris : here

Conférence de Presse Avec Joey Tempest @ Hard Rock Cafe - Paris : ici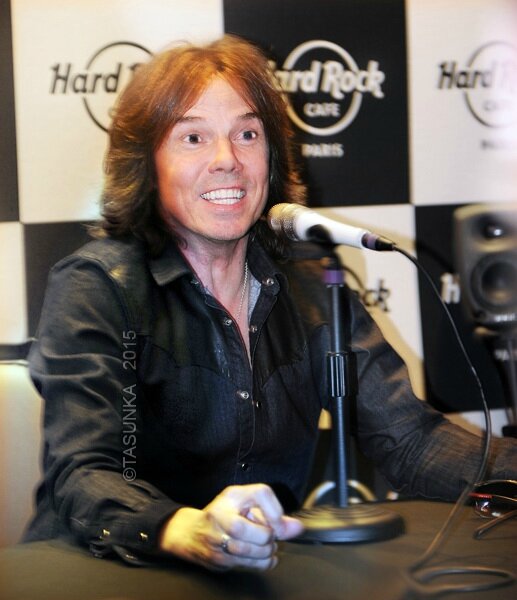 ---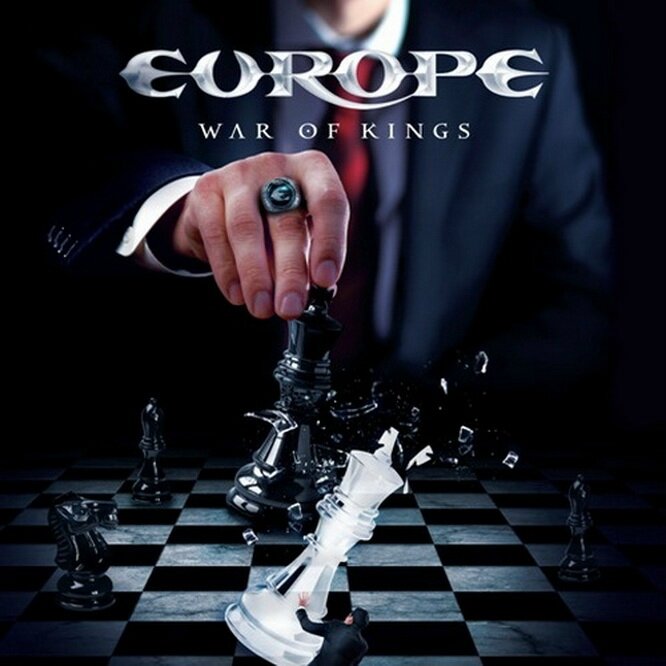 ---