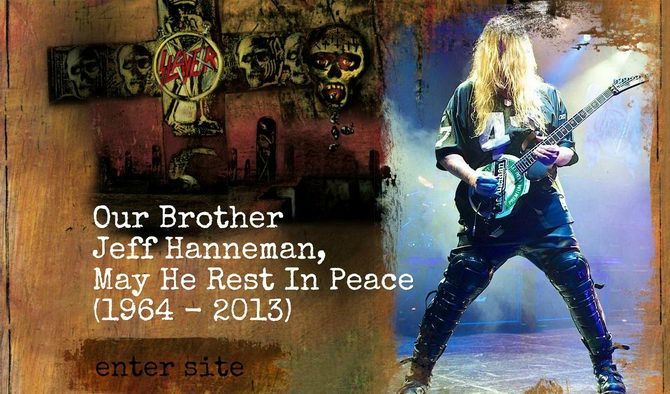 'Slayer is devastated to inform that their bandmate and brother, Jeff Hanneman, passed away at about 11AM this morning (05.02.13) near his Southern California home. Hanneman was in an area hospital when he suffered liver failure. He is survived by his wife Kathy, his sister Kathy and his brothers Michael and Larry, and will be sorely missed'
SLAYER
I was given the chance to meet him and Kerry, Dave in Paris in 2009, to have a drink and a very nice time after press conference.
Jeff Hanneman was a great guitarist and a very sweet, friendly man !!!
Our heartfelt thoughts are with his family, his bandmates and brothers
R.I.P
Tasunka
==> Very Nice Photos Session With Jeff / Kerry / Dave (SLAYER promotion for "World Painted Blood" - Paris 2009- Great Evening with the band :)
==> Photos SLAYER - Fun in Paris 2009 - Green Fairy was there :) - A big Thank You / Merci to the Band !!!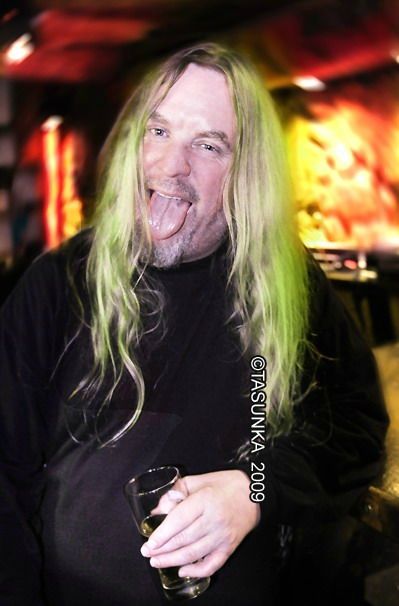 ==> Live photos SLAYER / MEGADETH in Paris - 26 March 2011